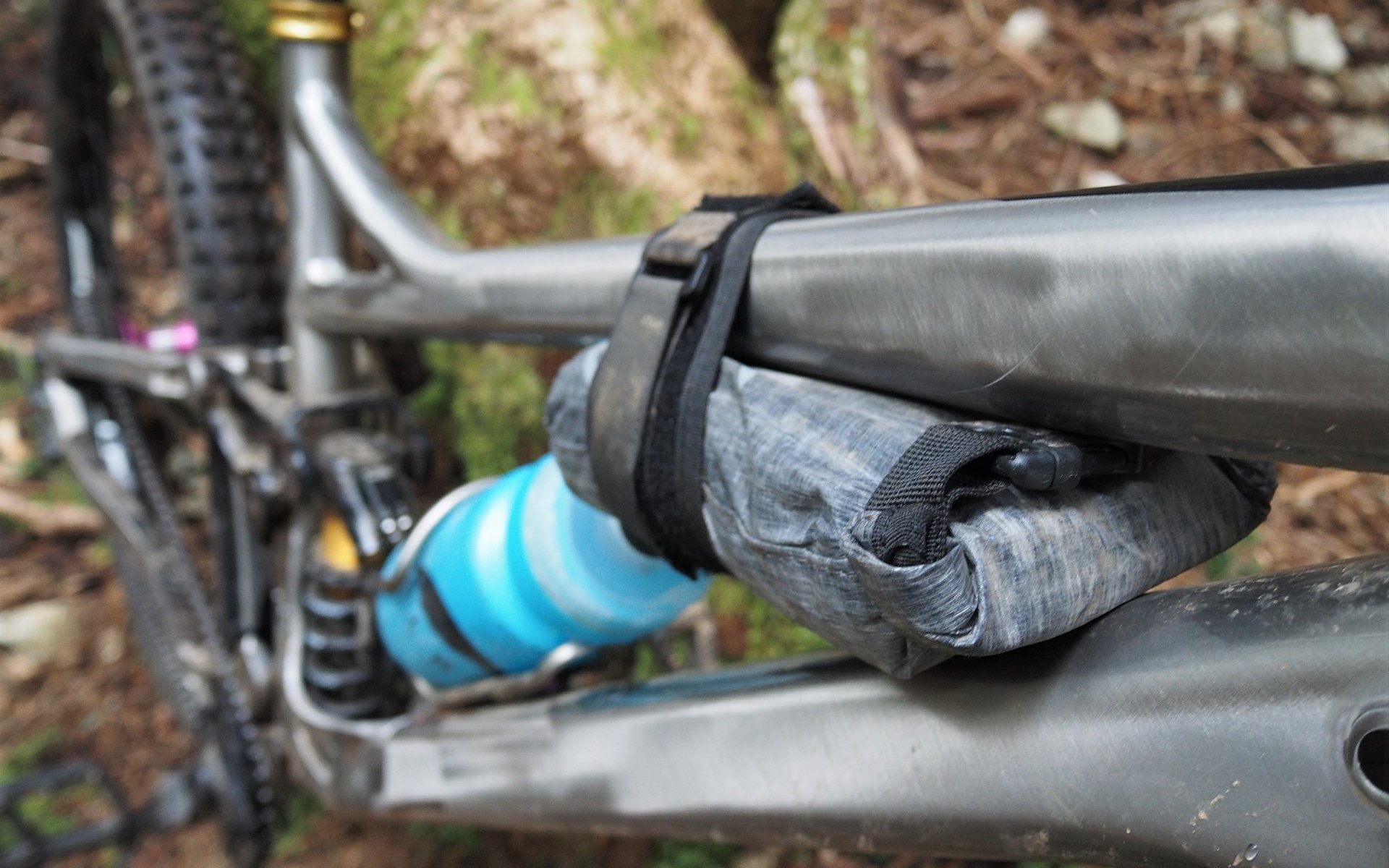 EDITORIAL
Lugging About 'Sometimes' Tools
B-Rad Again
It all starts with my love of the original B-Rad Roll Top bag. From spectacular Cumberland mud to a regular drenching on the Shore, it gets most of my 'sometimes stuff' off my back. It's accessible enough that I don't think twice about using it as needed but also out of sight, out of mind, in its own little weatherproof world. I just quietly shuffle it back and forth between bikes every ride.
Or, I should say, that's what I did until around September of last year when my grom started mountain biking. Once I had to think about extra food and layers for two, I made the switch from often using a fanny pack (wallet, phone, snacks, camera) to running a proper backpack full time. Also, due to testing a range of different stashed tools like Bontrager's BITS and the One Up EDC Lite, my needs varied from bike to bike. Some tools have chain breakers and others don't and so on.
Now we're in the warmer months, carrying fewer layers and only a single light, my daughter is taking responsibility for hauling most of her own stuff, and Wolf Tooth has a new version of the B-Rad out. It's still seam-sealed and weatherproof but the new TekLite material is a lot more flexible while remaining durable enough for me to stuff a bunch of tools in it. It saves a few grams over the original, but I did mention I'm stuffing metal tools in it right?
With a fresh TekLite B-Rad bag in hand, I went through my pack, and my hip pack, and reviewed the tools I carry on my bike and sorted out all my sometimes stuff into a pile and just like that I was back swapping my bag back and forth between my bikes every ride without another thought, sort of.
The first half dozen rides were on my single speed and they went off without a hitch. I normally carry my B-Rad bag inside the main triangle strapped to the seat tube, behind my lower water bottle but that's not really a proper test of durability or weather-proofness. Instead, I added a couple of washers under my bottle cage and mounted the bag under my down tube so it would get a proper soaking and had more chance of getting dragged across rocks and logs. And it certainly has.
When it came time to mount the bag on the Banshee Titan I'm testing, that was a little different story. It prefers to be strapped on the top tube and after having it mounted above my shock linkage for a couple of rides (as I did with my Marin Alpine Trail), I've moved the bag to the front of the triangle as I did with the carbon Santa Cruz Chameleon. It works, but my bottle is a touch harder to remove and every once in a while I catch my knee pad on the bag - ever-so-slightly but enough that it annoys me.
It may be that the Titan's straight, oversized aluminum down tube doesn't allow me to push the bag far enough forward compared to other bikes I've ridden. I'd love to see more frame companies release frame bags that fit their bikes - strapless options being particularly sexy - but in this case I'm adapting a one-size-fits-most frame bag to a 6" travel full suspension bike, so I can't complain too much.
Either way, I've yet to leave the B-Rad at home - and I'm certainly in no hurry to move all that stuff back into my pack, but it does have me begging the question, do I really need all this extra stuff? It's not that any of the products I'm carrying in the bag have gone unused but the vast majority of the time it's been to fix someone else's bike. Further, since I filled up the new B-Rad I've opened it thrice. Twice to get out my Emotional Support Jacket, to sit outside with a coffee or a beer after a ride, and once to pump up my daughter's tire before a ride when I could have just grabbed the floor pump out of the car.
Sometimes Tools
I replace my chains when they're worn out, keep them properly lubed, and I always back off the gas when I ask my drivetrain politely for a shift. I also run smaller chainrings to bring more of my cassette into play along with other efforts to achieve better chainlines. Whether through my efforts, or simple luck, I can't remember the last time I used one of my chain breakers on a trail. On my hardtail, I carry a Wolf Tooth EnCase breaker in my handlebar. On my full suspension bike, it's been a Bontrager BITS or OneUp EDC breaker in the steerer tube. Either way, it's an investment in grams and money in a tool that I've used dozens of times on the trail, but only once or twice for myself in all the years I've been riding.
On that note, I run CushCore Pro or Plus inserts and can't remember the last time I needed my mini-pump on a ride. I did use a couple of Dyna Plug tire plugs last year, on a friend's worn-out tire. I also used the quick-link tool on my 8-Bit Pack Pliers not that long ago to almost straighten a brake rotor (not mine) that was driving me crazy. Somewhat recently I used the 8mm hex key attached to them to help a fellow traveler tighten their crankarm that fell off.
I enjoy the run-flat qualities of riding CushCore Pro or Plus inserts, particularly for rear tire deflations, but for a lot of my rides, I end up with a decent ride-to-the-ride pedal before and after, so the option to plug and pump up a tire could be nice. Although, knock on cedar, I haven't wrecked a tire since I started running the inserts.
Of course, there's my Emotional Support Jacket. I carry it on every ride but I'm certain my friend Jac has worn it more times than I have. I suppose in that way it's an investment in not hearing her whinge about being cold. Actually, at least once she's fought off another friend who had their eyes on it. And I know what you're thinking, wouldn't it be a slightly more perfect world if everyone just carried their own 110-gram super lightweight shell? Yes, yes it would.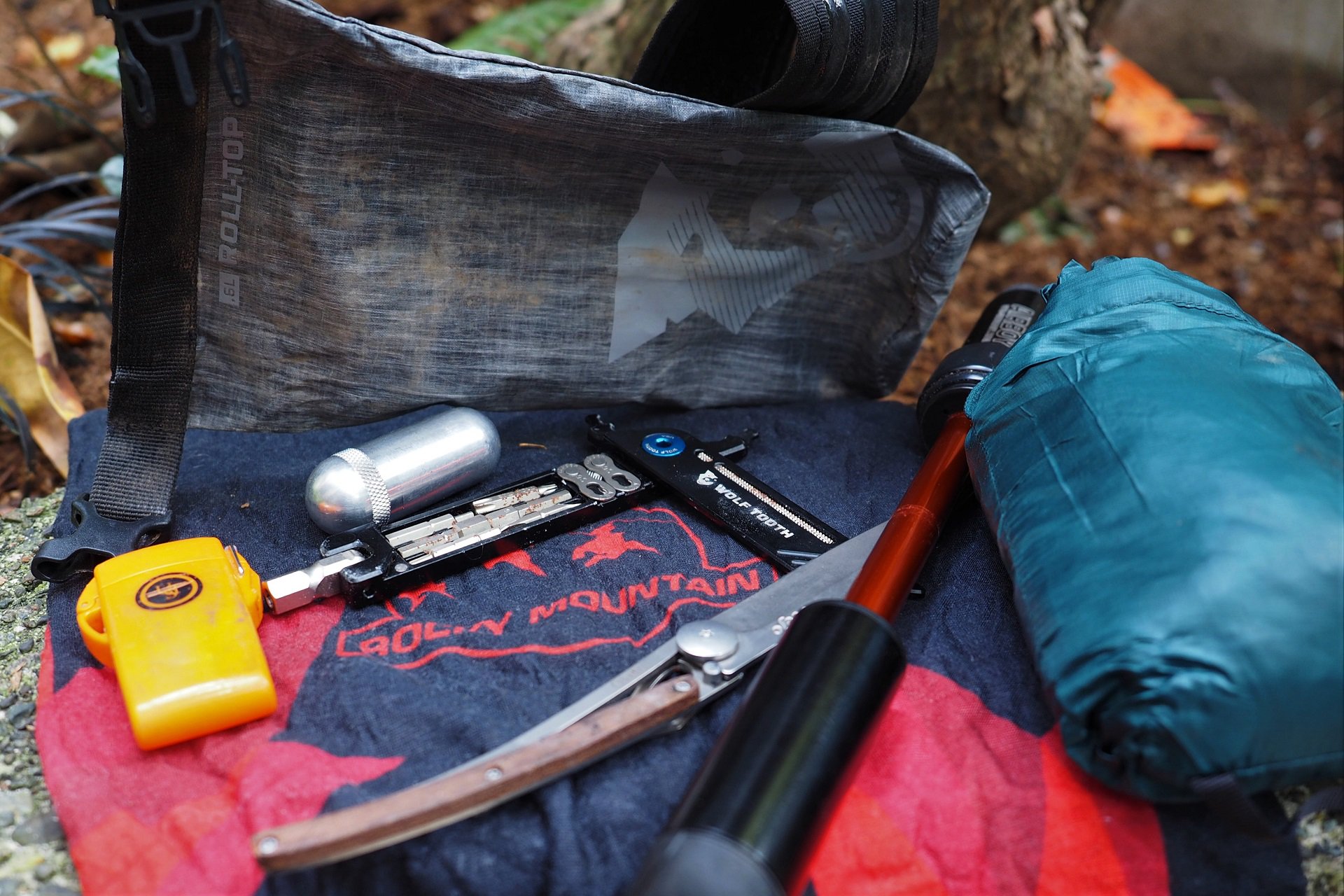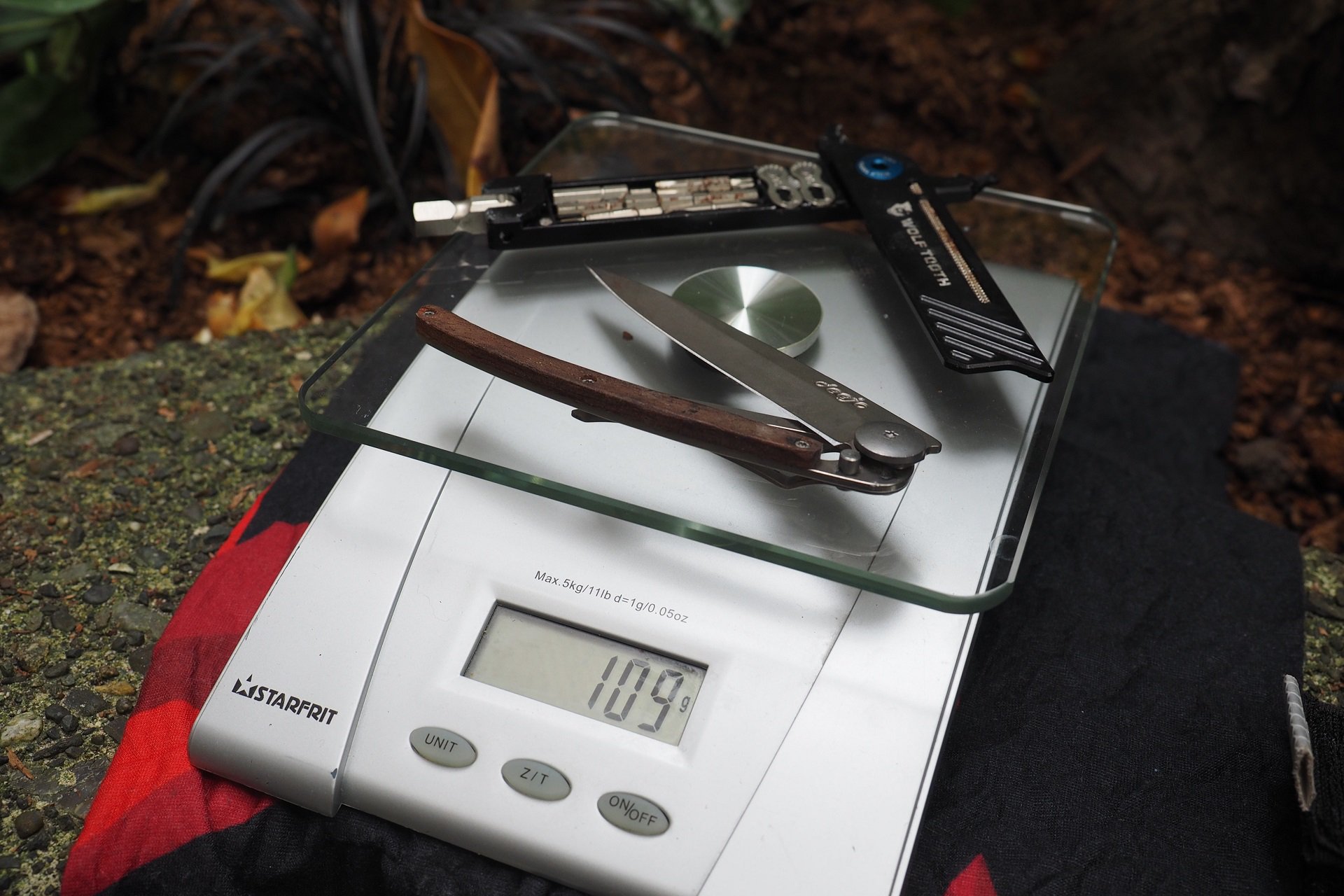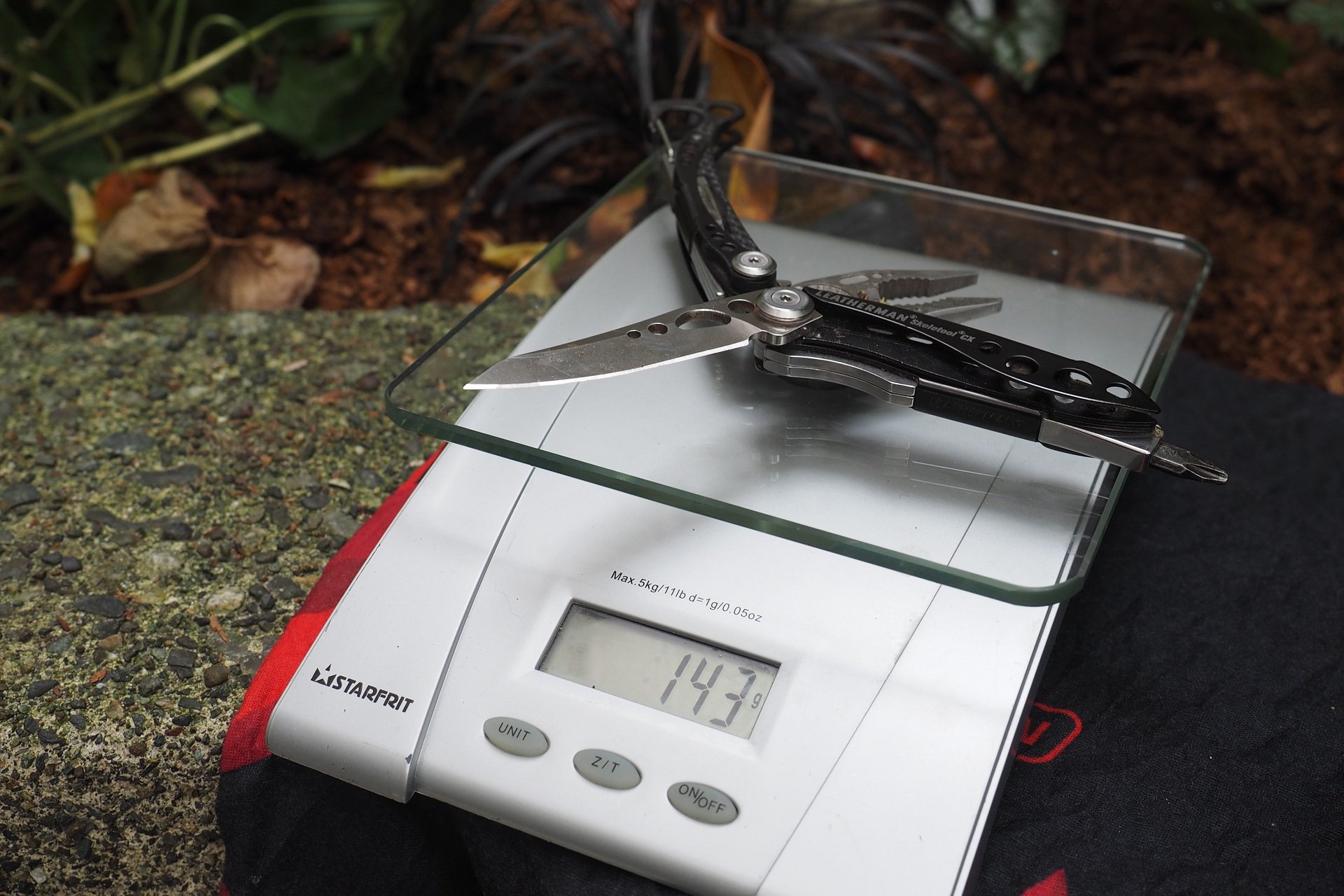 Since repackaging all of my sometimes tools into the B-Rad, I've started thinking more and more about just not carrying that stuff into the woods but I don't know if I can do it. Sure, I could move the 100-gram jacket into my pack with my heat blanket, and certainly I could do the same with my pump or go back to strapping it on my frame (though I've had incidents) but I'm also big on having proper leverage with the 8mm and 6mm and even 5mm hex heads not to mention a massive preference for Dynaplug over using the bacons I have stored in my handlebar.
The fact that my sometimes tools are, basically, always being used to help someone else has me seriously second-guessing myself lugging them on all but the longest rides. The majority of my riding is not of the epic-adventure variety and generally walking back home or to my vehicle is going to be inconvenient time-wise but certainly not a big deal for decade-level parts failures.
Balanced against the love of never having to beg & borrow a tool from another rider and my goal to not lose to my bicycles when it comes to battles of will, it's a one-pound conundrum that most of my fellow travelers don't seem burdened with.
---
When it comes time to pack for a ride, where do you sit between prepared for the apocalypse and not being able to tighten a pedal cleat or fix a flat?