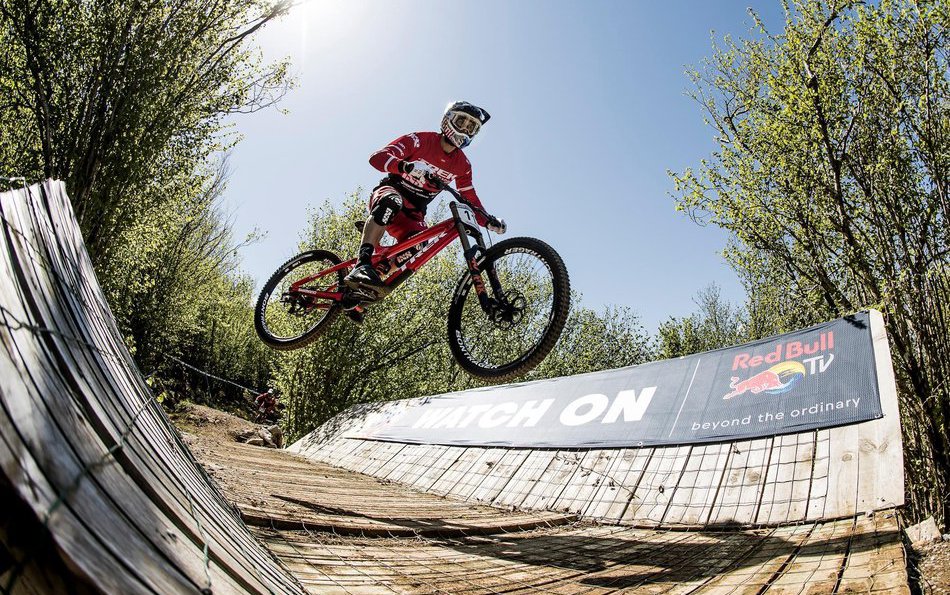 RACE RESULTS
Lourdes: Qualifying Results
World Cup season is finally upon us, and the first round at Lourdes has already shown some surprises. In the Elite Men's category, Loris Vergier would snag first place on his new Santa Cruz 29er V10 by a whisker, with teammmate Luca Shaw sliding into third. What this means for race day is still anyone's guess, but there's no doubt the big hoops have arrived in a big way. 
Over in the Elite Women's field, Tahnee Seagrave has done the seemingly impossible, and put herself ahead of the utterly dominant Rachel Atherton by a solid 1.3 seconds. Given Atherton's perfect season in 2016, one has to suspect that the competition has been upping their game during training. Still, it's the big show tomorrow that matters most, and Seagrave will be the last one down the mountain who can put an end to Atherton's run. 
In the Junior Men's field, it was Matt Walker carrying the day ahead of Kaos Seagrave and 2016 champion Finn Iles. The times are close though, and it will be interesting to see who can withstand the pressure of the hot seat come race day. 
You can catch all the action over at Red Bull TV starting at 04:00 Pacific on April 30th. 
Elite Men
1) Loris Vergier - 2:52.684
2) Loic Bruni - 2:53.106 (+0.422)
3) Luca Shaw - 2:53.268 (+0.584)
4) Danny Hart - 2:53.329 (+0.645)
5) Aaron Gwin - 2:53.992 (+1.308)

Elite Women
1) Tahnee Seagrave - 3:28.985
2) Rachel Atherton - 3:30.319 (+1.334)
3) Manon Carpenter - 3:31.347 (+2.362)
Junior Men
1) Matt Walker - 3:02.721
2) Kaos Seagrave - 3:03.644 (+0.923)
3) Finn Iles - 3:04.394 (+1.673)