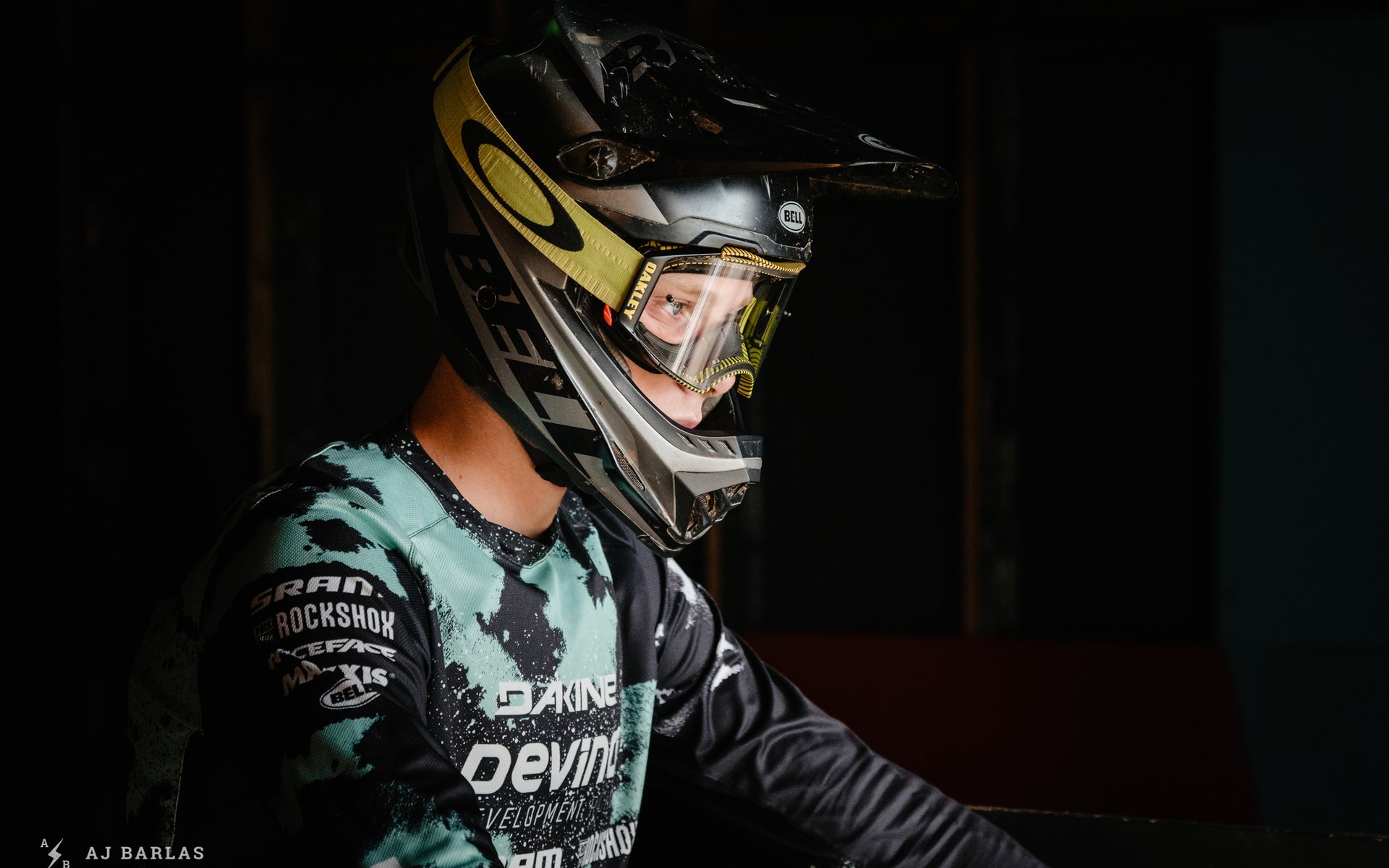 RACE NEWS/EDITORIAL
A Lost Generation in World Cup DH
Attention race fans; World Cup Downhill returns this week and I'm frothing. A few hours from now, our feeds should begin filling with action from Leogang as racers continue to arrive and set up for the second round. With the first round for 2021 in Fort William postponed, it again began to look awfully grim, leaving fans feeling pessimistic about the rest of the season.
But here we are, the week of the first World Cup DH race in 2021 and things appear to be moving ahead. Racers from Canada and elsewhere have steadily departed for Europe over the last few weeks. Teams are now getting in practice races to feel out unique tracks, sort their race bikes, and of course, ease racing jitters. After so long without top-level racing, everyone will benefit from some practice.
With many racers failing to get standard seasons under their belts in 2020, I found myself curious how it could, impact the Juniors now and in years to come as they enter the Elite category. At the closing of 2019, a batch of young Canadian racers were primed to explode the following year, but the situation limited their chances. Seth Sherlock is one of the riders and with a third in Les Gets followed by a win in Lenzerheide, he was learning quickly.
Then COVID-19 turned things upside down. Seth made it over the pond in 2020 to race at the two events in Slovenia and Portugal, and the World Championships in Austria but never found the form he was carrying in 2019. Now for 2021, he has to make the leap from Junior to Elite, a jump that's never easy. With less World Cup race experience than his second-year Junior competitors in 2019, his first successful year racing, Seth and other juniors moving into Elite this year are at a disadvantage.
Patrick Laffey is part of the squad of Canadian juniors that raced together in 2019 and also showed great promise. Like Seth, it was his first year racing World Cups. But despite securing a team ride with Devinci Unior – which later folded – Pat couldn't compete in his final junior season. Where Seth has been fortunate to hold a spot on Intense Factory Racing for his first year in Elite's, Pat wasn't so lucky. It's a major blow, with Pat showing great promise. He finished in the top five at 80% of the World Cup races he attended in 2019. He bested fellow Canadian Lucas Cruz, who was in his final year of Juniors, at two of the four World Cups they each raced.
Learning that Pat doesn't have support to race World Cups in 2021 highlighted the impact of COVID on the careers of young, talented racers. Pat is quick – crazy quick – but without following up his great 2019 season and continuing to grow, he's left racing as a privateer in Canada. He's looking to race a few World Cups later in the year and hopes to secure Canadian National team selection but it would be great to see him battling with Seth and the other 19-year-old racers as first-year Elite racers, with support.
Seth and Pat's older competitors in 2019 were to take on the Elite ranks and its fierce learning curve last season. Aside from Thibaut Daprela, who was already posting incredible Elite results in 2019 while still a junior, and Jamie Edmondson, who also had success in 2020, the rest seemed to suffer. Canadians Lucas Cruz and Elliot Jamieson were each set to make the jump with Daprela and Edmondson, and each bested Edmondson in the junior ranks but weren't able to race abroad during the 2020 season.
Now moving into 2021, Edmondson has two top 10 results from the final rounds in Portugal, keeping his fire burning through the off-season. The experience he gained from those races position him strongly against his young competitors. A podium at the final round where he stood next to his heroes, Greg Minnaar and Loïc Bruni, is bound to give him some extra swagger.
Will the rest be able to catch up to Edmondson? Or even A'Hern, who had decent results as a first-year Elite racer? Thibaut is a different breed; before he was out of the junior ranks, he already looked set to lead the next generation. If he remains upright, look for his name in the top ten this year.
Further abroad, racers ready to build upon their season as second-year juniors in 2020 continue to pop up. From New Zealand, Tuhoto-Ariki Pene and Sam Gale each had phenomenal results in 2019 but didn't race abroad in 2020. They've lost their final year in the junior category, a year to build their race craft and speed against the fastest in the world. Tuhoto has managed to secure support as part of the newly formed Union team but a recent injury may slow his progress as he enters the Elite category.
Skimming through the 2020 Men's World Cup results, only three 19-year-old racers can be found – racers who finished the 2019 season as juniors. They were Kye A'Hern, who didn't have a terrible season as a first-year elite, and those already mentioned; Jamie Edmondson and Thibaut Daprela. In Elite Women, it was worse with the only first-year elite racer being Mille Johnset of Atherton Racing. Vali Höll, a standout destined for the top step much like Daprela, broke her ankle during practice at the Leogang World Champs. Vali would have been the only other 19-year-old woman racing Elite in 2020.
2020 might have been the first year juniors were forced into one year of World Cup racing, but 2021 will repeat the situation. Canadian talent Jakob Jewett landed himself a factory ride for 2020 with Canyon. Teammates with Troy Brosnan, Mark Wallace, and Kye A'Hern, Jake has plenty of experience to learn from but could only attend team camp. Jake raced locally as part of the Crankworx series and proceeded to school fellow Canadians on the slalom track until a nasty wrist break during a race with Finn Iles stopped him. Given that his team didn't race a World Cup, it's unlikely he would have raced abroad without the injury.
Like Seth, Pat, Tuhoto, and a slew of others, Jake now has one year to build his World Cup race experience before hitting the tough Elite category, but unlike those before him, he knows that's all he has. Being able to stew on that for the last 12 months while healing from a couple of surgeries could give Jake an advantage on the juniors from 2019. But with fellow first-year competitors coming in this year, some who are his riding mates – Jackson Goldstone and Coen Skrypnek to name two – the pressure's on.
I was initially hopeful my theory of juniors losing opportunities and experience was nothing more than that. It saddens me to learn that one talented hopeful has already fallen victim to the situation, and I'm sure there are others. Pat Laffey's position could work in his favour, though. He has incredible skill, and he knows where he can and should be, but now he has to stay motivated and hungry. Long-term, this could make him a better athlete. I can't wait to see the racers back on track and I hope we see those who belong on the World Stage back there sooner than later.