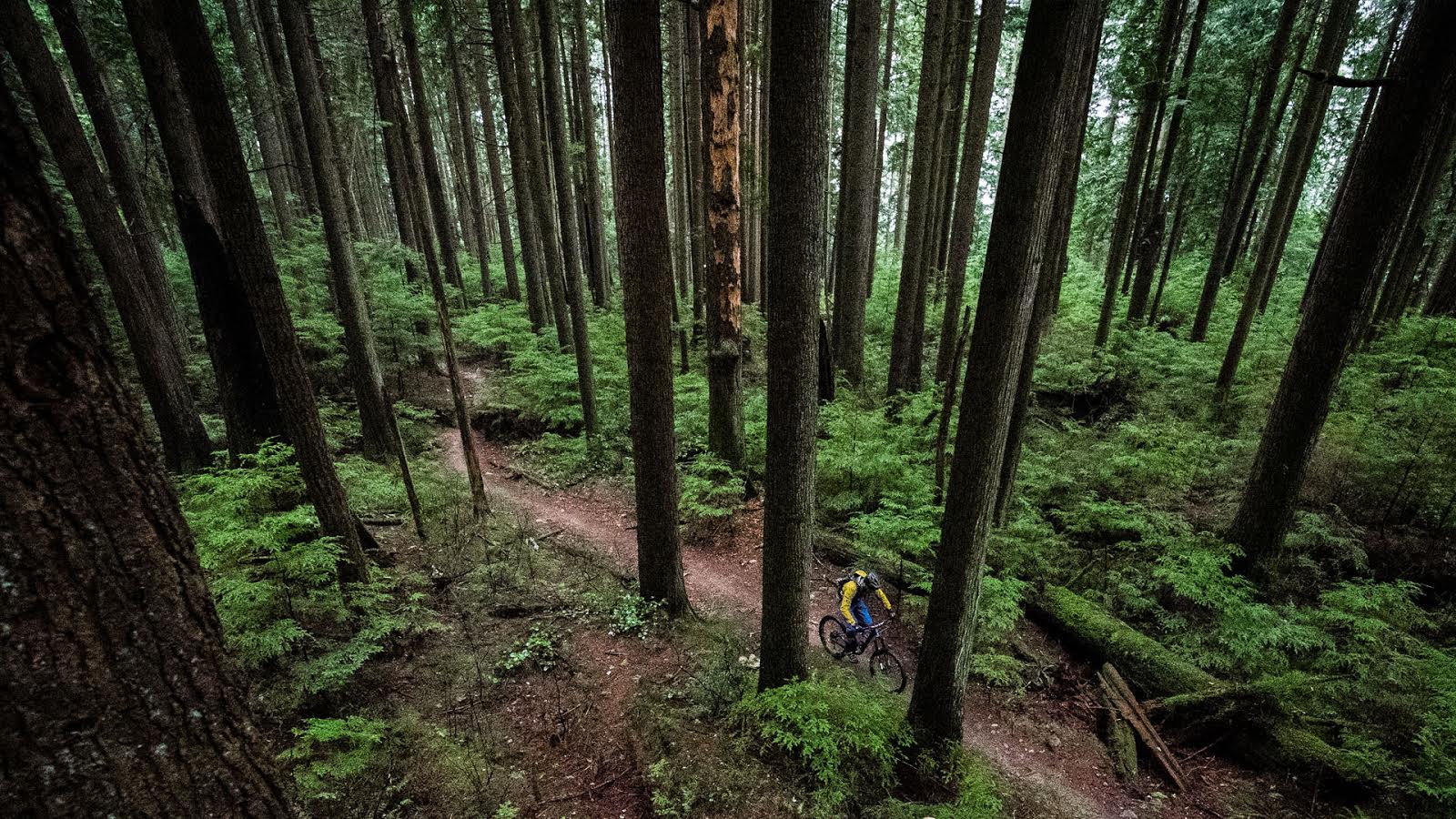 Long Term Review: Magura MT8 Brakes
Now that my bikes are being neglected in favour of snowboards, it's about time to update my experiences with some Magura products that I've spent good time on.  A summary of the specifications and technology packed into this hardware can be found in an earlier Gear Shots segment, so I won't reiterate in too much detail, and focus on how it worked over the year I've used it. First up is the MT8 trail brakes; here we go:
---
Magura MT8 Brakes
The MT8s are Magura's top billed brake, intended for XC to trail purposes. Magura is an early mtb brake pioneer, but despite the long history, has a relatively minimal presence in this market. I'd never used a Magura brake previously, but I'm a curious monkey; time to have a look.
Out of the box the plastic bodied levers are surprisingly light. So light I'd assumed they'd be flexy and fragile. They however felt solid once bolted on. The broad, relatively flat carbon lever blades felt great to my hands. These brakes are minimalist things, with adjustment limited to lever reach, but I was fine with this – lever throw was spot on. Some people might miss adjustable engagement however. The adjusters, along with all other hardware, use torx, rather than hex sockets, helping to reduce the likelihood of rounding out. The caliper, lever and hose assembly (without adapters or bolts) weighs an anorexic 190g for the rear (front is a few grams lighter). Amazing.
Continuing with the hardware theme – all brake hardware is aluminum – including rotor bolts. Perhaps you could get away with these for conservative XC use, but given the minimal weight savings over titanium, it seems an unnecessary risk. For peace of mind I swapped all the critical bolts with titanium hardware I had kicking about. The lever clamps use proprietary (and fragile looking) aluminum barrel nuts, however. Problematic if you ever strip one out – you're not going to have anything in the tool box to get you rolling. Though I didn't have any issues, it's not a great hardware choice, in my opinion.
Rambling further about aluminum bolts: these look a bit rough – not the same quality as the (more expensive) titanium hardware provided with many top end brakes at similar price-points. Also, the finishes generally aren't quite what I'd expect to see in a $400 per side brake. The red caliper bore cap is painted rather than anodized, and the carbon composite lever bodies, as light and trick from a materials perspective look plasticky and a little cheap. As a whole, the aesthetic is less posh than I'd hope for given the price. It seems a little petty to nitpick aesthetics given that they seem to be well engineered, but as a top tier component, I expect the whole package.
Moving on to performance. Brake feel is quite nice, well modulated with good power in most conditions. Under sustained hard braking on steeps they tend to pump up a bit and feel a bit wooden. They never lost significant braking power, but increased effort was required, contributing to hand fatigue on long puckering descents. Evidently these aren't DH decelerators.
A change of pad compound may have helped (I only used the stock ones), as would have increasing the rear rotor size from 180mm to 205mm, though for the record I've always run 180mm rear rotors on my trail bikes without issue (I'm a relatively svelte 165lbs).
In terms of reliability, the brakes have been solid. No bleeds required, no issues; as things should be. According to the literature the bleeding process is a straightforward two syringe process, though you have to use the house brand Magura Blood mineral oil.
In summary: I generally like the way these brakes perform (with the recognition that they're skewed more towards the XC end of the cycling spectrum than DH), and they're impressively light. However I'm a little disappointed by the hardware selection and some of the material finishes at the pricepoint, leading me to question their relative value compared to other premium stoppers.
---
Perry's always got a good handle on both the aesthetic and performance-based aspects of the gear he reviews; what are your thoughts on the MT8 brakes?