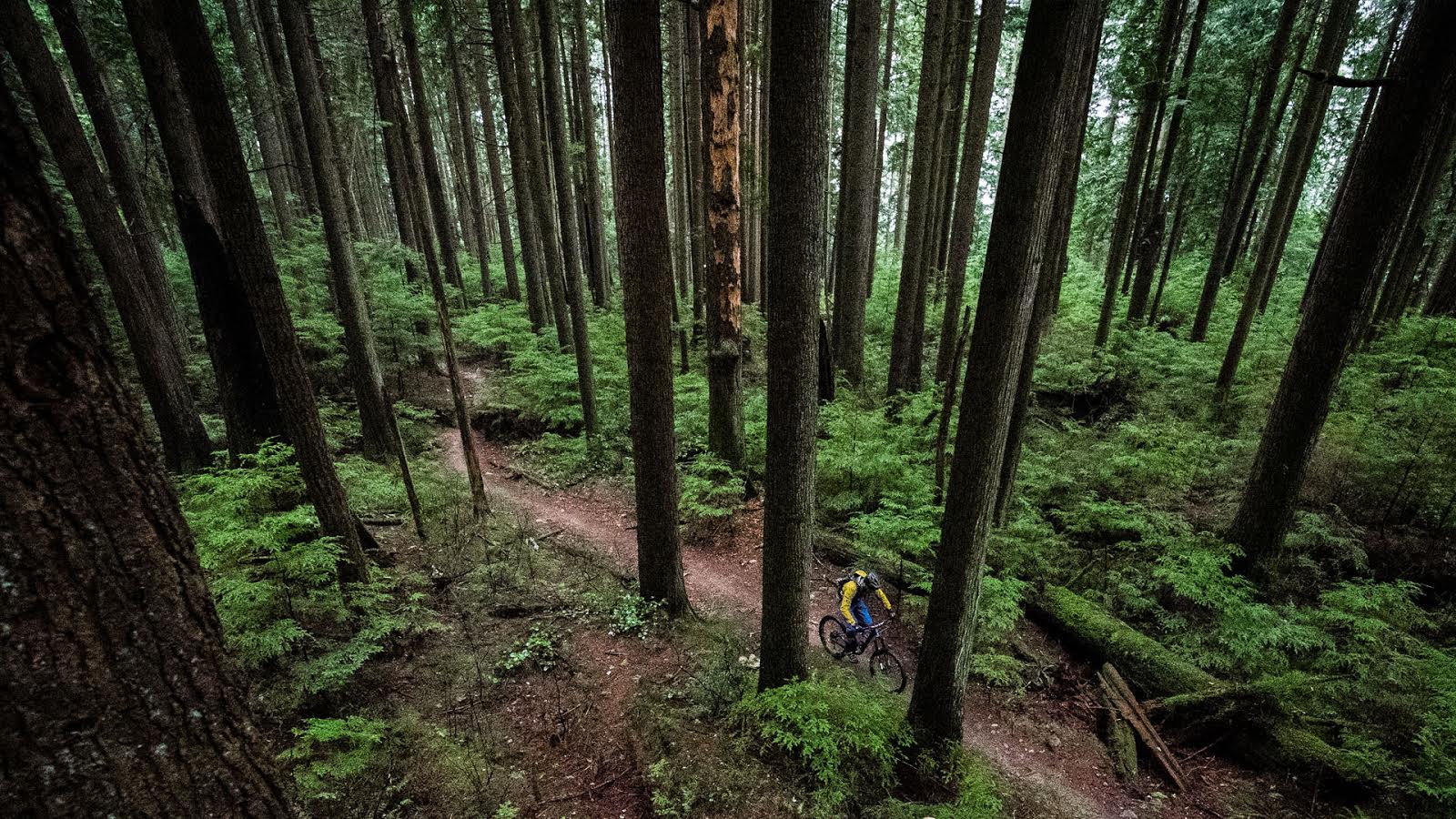 Long Term Review: Ghost Cagua 170er
2012 was big year for MEC and mountain biking. This past year marked the launch of Ghost Bikes at MEC. It's safe to say that many of us avid cyclists had never heard of Ghost Bikes before this announcement; however, Ghost Bikes are well established in over 30 countries and are just new to Canada. I first caught wind of the news when planning the Ultramontane series with MEC as a partner. As a result I had the opportunity to give Ghost's shore shredder the Cagua a long term review. I spent the past 10 months aboard the Cagua, tasting dirt in all corners of our province. Touted as a "premium enduro", this bike could be your ONE bike.
Lets start with the price. At under $4,000 the Cagua 170er claims to be enduro ready out of the box. I was skeptical but after only a few rides I could agree that this bike is truly ready to rip out of the box. Some of the highlights of the build include; a Rockshox Reverb dropper seat post, a special OEM 170/130mm Fox 36 Talas, Sram XO drivetrain and a full width Truvativ Boobar. Considering you can spend north of 6 grand on a similar spec'd bike, The Cagua is a great deal.
If you have read any of my previous reviews you'll know that I like to push these test bikes until they break, literally. Fortunately the Cagua held strong over the 10 month period, and I never experienced the warranty process; however we all know MECs customer service is fantastic and would have you back up and running in no time.
Nailing geometry on today's enduro machines is no easy task, seeing as they need to ride up as well as they go down, and that's exactly what the Cagua did. I felt the dimensions were spot on for a size large; as a result, I always felt comfortable on long rides even with a heavy pack. It's a good thing Ghost nailed it because they don't offer any adjustability with the geometry or travel, something I would like to see offered in future models.
What I really liked about the Cagua was its versatility as a package. It was just as comfortable shuttling with the big rigs on the Shore's steepest as it was chasing Margus Riga around the Chilcotins with a camera bag. Less is definitely becoming more with todays mountain bikes and this is a great example. The Cagua felt lively and playful on the trails; yet managed the big hits wonderfully. The FSR style suspension is tried and true making it predictable and reliable.
The Cagua was a wicked all mountain machine, but as an advanced level rider I was able to find some traits I wasn't completely happy with. Weighing in at around 32 pounds the Cagua is probably one of the lightest aluminum 165mm travel bikes available, adding to its incredible value. However, being a lightweight comes at a price. The rear end, despite its 142mm Syntace axle, had noticeable flex; many times I could hear the tire rubbing the inside of the chainstay when cornering.
This flexing began to take a toll on the linkage and needle bearings and even after using loc-tite on the linkage hardware I would never leave a torx key behind on a ride. Like I said before I doubt most riders will even feel the flex I am talking about but for bigger, more aggressive riders this is definitely a weakness. I know many of the NSMB readers ride at an elite level and would appreciate what I mean – I don't want this opinion to tarnish this review because the Cagua is a great bike for the majority of all mountain riders.
In the end I really enjoyed my time on the Cagua. It never let me down, act funny or piss me off; as a result, I would recommend it to many people. For those who are looking to start pedaling some more but refuse to give up downhill prowess, the Cagua is one hell of a package to get you going into the world of all mountain. For those who are already well versed in this world and looking to upgrade their current ride to something superior I suggest you pass on the Cagua. British Columbia is one hell of a testing ground for bicycles and if this is Ghost's first year here in BC I think the future is promising.
---
The Cagua definitely looks like a good value – what do you think of the 170mm platform?