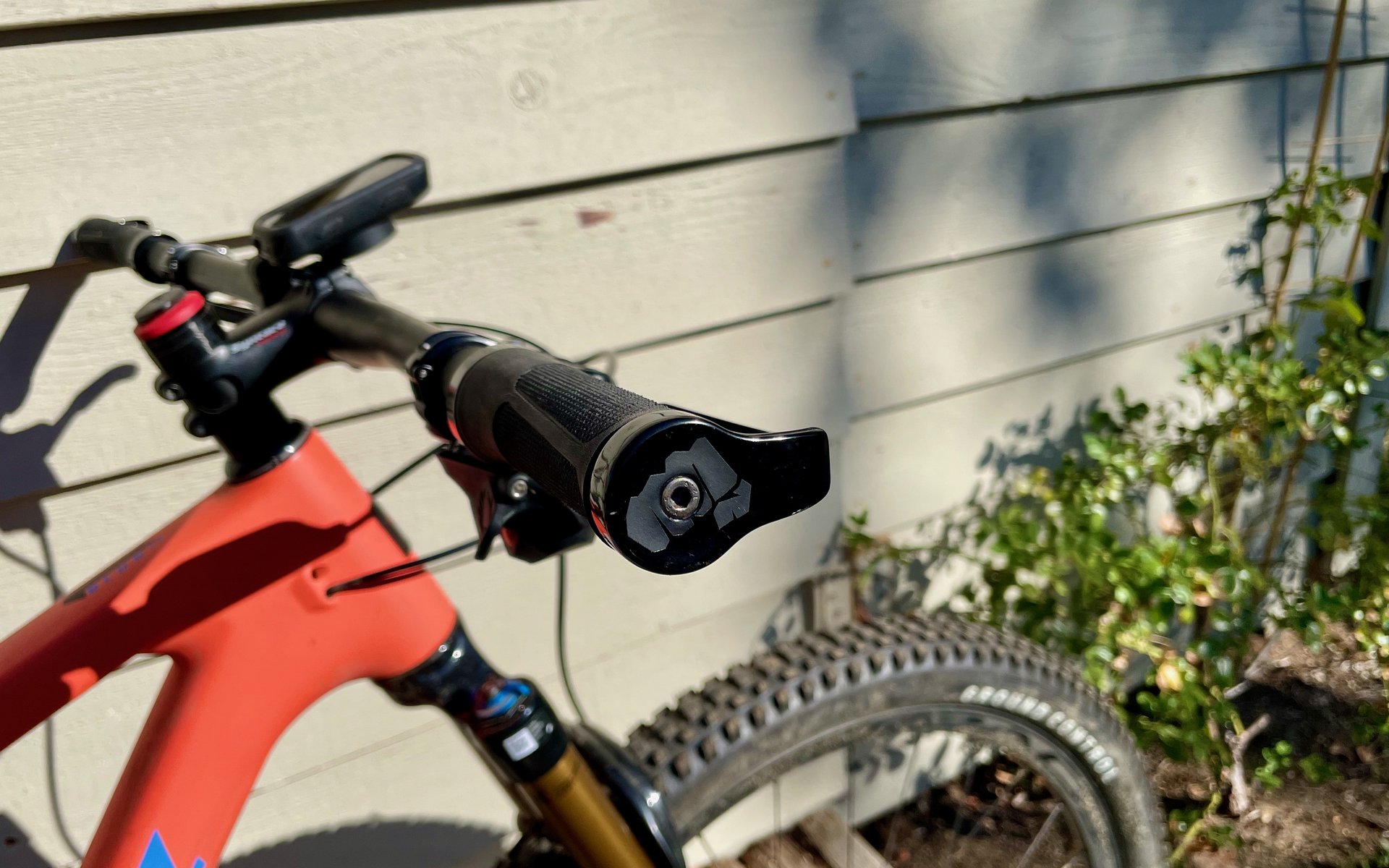 REVIEW
LoamLab Counterpunch and Grips
In the lead up to last year's BC Bike Race, I wrote about some of the gear choices I had made or was contemplating prior to leaving for Penticton, as well as the Santa Cruz Blur I rode in the race. There's a little unfinished business there - I'd like to revisit some of those decisions and talk about a few of the other things I haven't yet mentioned - but that will be for another time. Today I want to focus on a small but mighty component I've been using and loving since then: the LoamLab Counterpunch, as well as their Single Clamp Grips*.
*I love the name Counterpunch, so it seems to me that the name of the grips could use a little more love
LoamLab Counterpunch Pinkie Protectors
LoamLab Counterpunch is the brainchild of Mark Haimes, who had suffered a broken 5th metatarsal and had to take 6 weeks off the bike (which probably led to way worse suffering in the middle of the bike season than the broken pinkie). Wanting to avoid a repeat of that injury, Mark put his CAD design skills to use and the Counterpunch was born. He also designed a grip that can be paired with the Counterpunch or used on its own, and I'll detail why you'd want to do that after, but although the Counterpunch is the star, the Loam Lab Single Clamp Grip shouldn't be overlooked.
When I first wrote about Counterpunch, I surmised that it likely would be more useful on a trail bike than my XC bike, however I was training on trails with high speed sections that often saw me weaving between tight trees, and on multiple occasions I felt the sweet kiss of the Counterpunch sliding off the edge of a tree rather than a hard contact between a trunk and my 5th digit and metacarpal (aka the pinkie and its knuckle). Having a small tab of aluminum armour protecting my outermost knuckle caused me to attack narrow spots between trees more aggressively, or at least a bit faster, thanks to the reassurance of a bit of protection and the knowledge that instead of a high-speed clip if I get it wrong by an inch, the Counterpunch will slide along a tree trunk, helping maintain momentum AND protecting my pinkie and knuckle at the same time.
What helped even more was that during the race, in a spot where I would never have thought I'd be at risk of injuring my pinkie or knuckle, I screwed up a technical uphill lunge and in an exhausted state, lost a pedal and fell sideways directly into a tree - right onto the Counterpunch - with enough force to stop dead. I can't say for sure I would have broken a tiny bone, but given how much the rattling descents of the Three Blind Mice trail network caused my wrists and back to ache, any injury at all would have made the remaining stages painful to complete.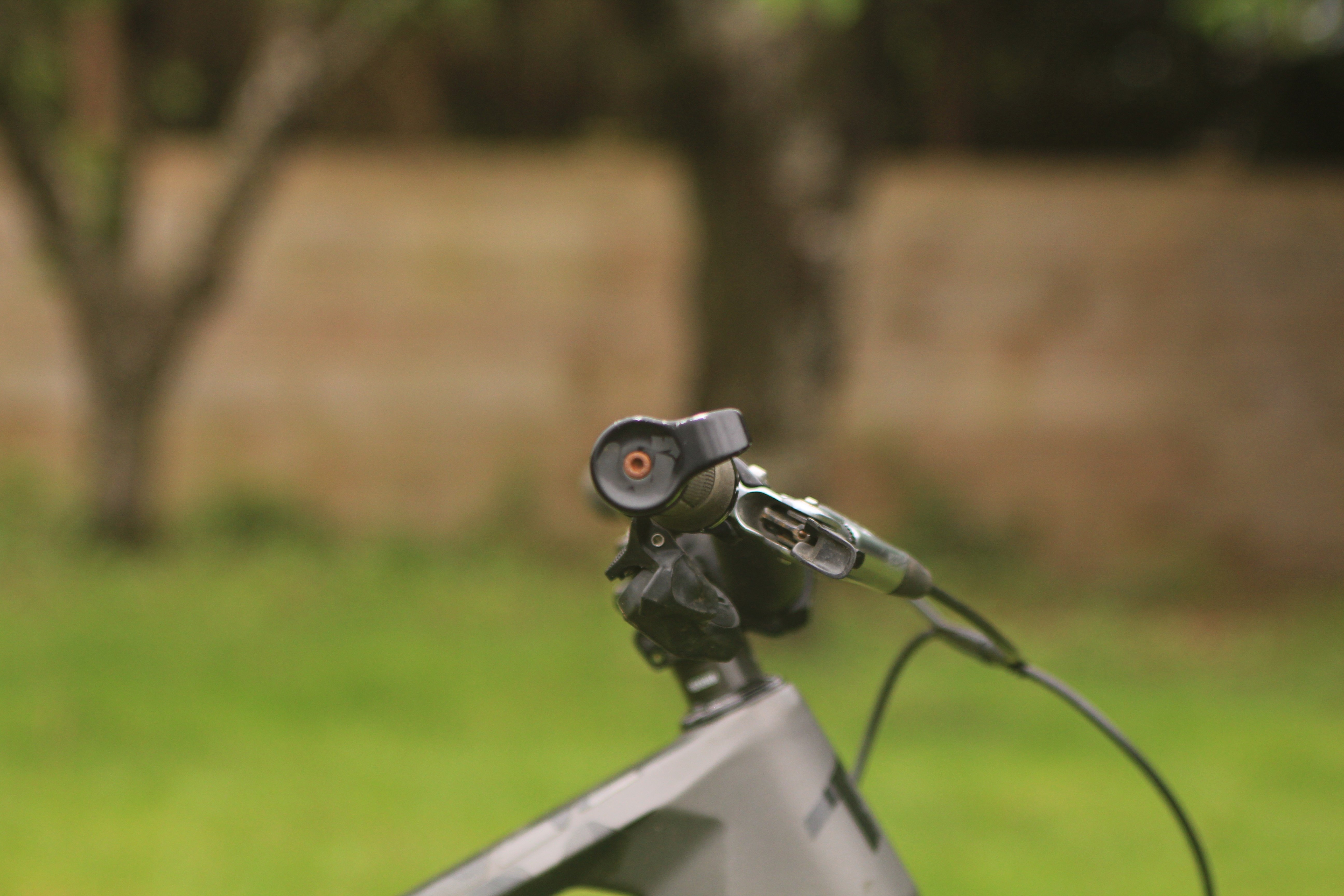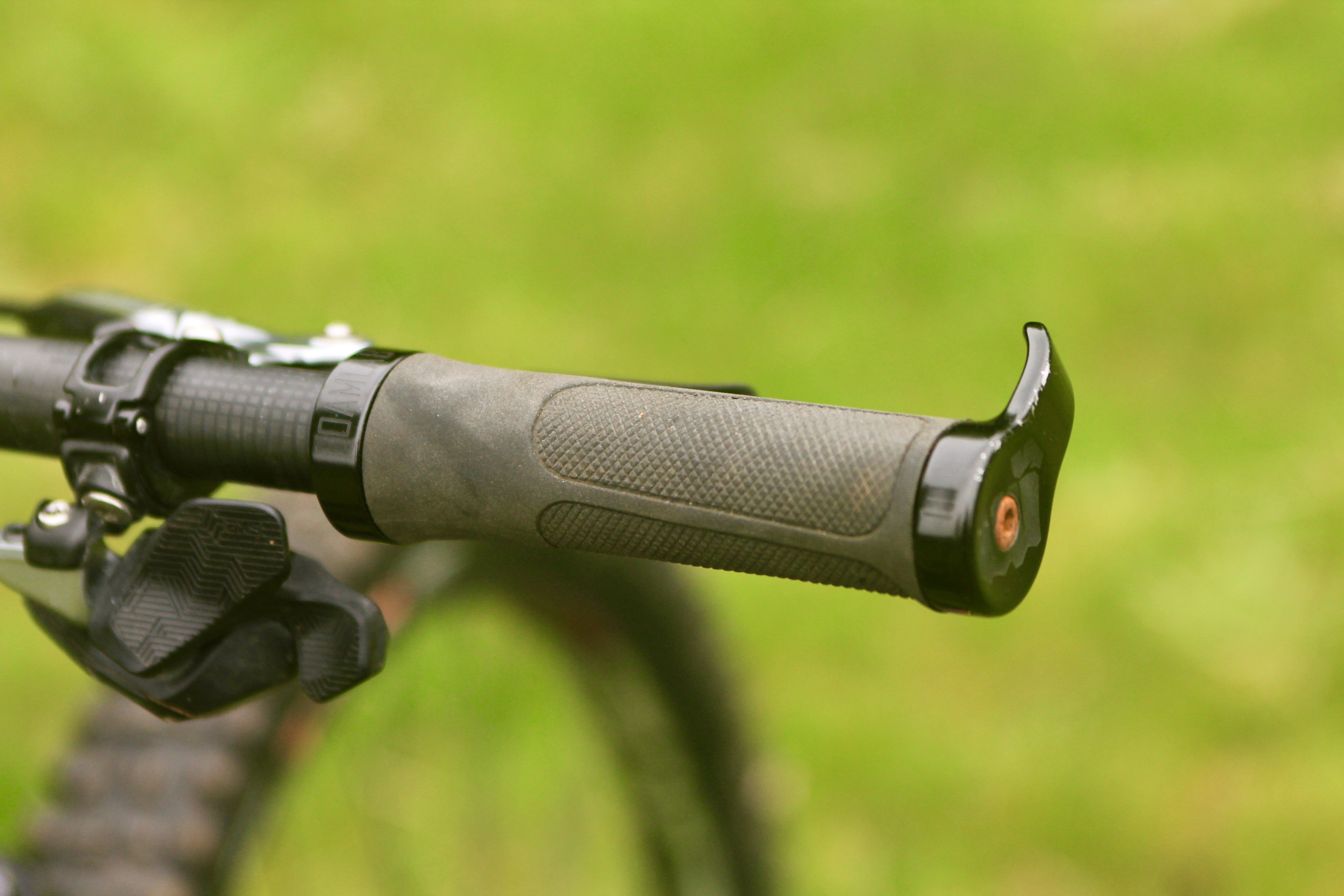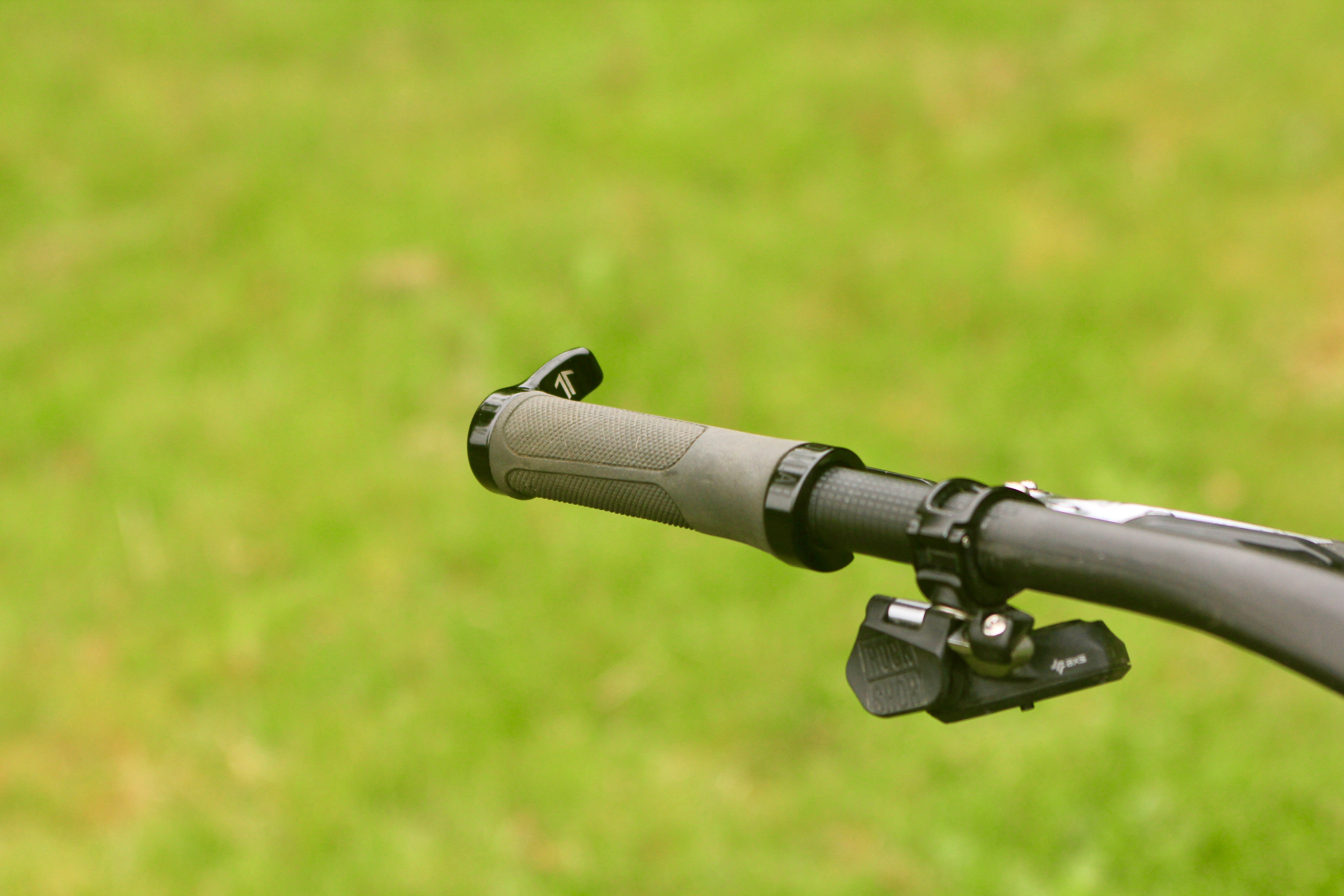 Good on all Bikes
So, call me a Counterpunch convert on the least likely of bikes (in my preliminary opinion), but what about the most likely of bikes? Well, for starters, there are a fistful of EWS racers using the Counterpunch now, including Rhys Verner and Charlie Murray on an official basis (and a few others playing around with it, more to come), and EWS-E racer Milan Mysik. I bring up the latter because in addition to using Counterpunch on my Transition Sentinel, I've also taken to running it on the Santa Cruz Heckler I'm testing. I think there are benefits to running it on just about any bike, but e-bikes in the hands of some riders may be even more compelling. It could be argued that for some riders, a 50-lb bike may not be controllable with the same precision as one weighing 20 pounds less (again, we're talking about times when an inch to the outside is the difference between clean passage and painful contact). This is another place Counterpunch could shine for some riders.
Unexpected Benefit
Other than protection (from trees but also from massive rocks and boulders in places like Sedona or Moab), there's an added benefit to Counterpunch that a lot of testimonials speak to, which I've also encountered, and that is that it gives your hand a boundary on the bar to lean up against. Not all riders like to perch their hands off the end of the bar, but if you're one of them, like me, you may also appreciate that having a small hook to push your hand up against both provides consistent positioning and even a small amount of leverage or control. I didn't even know how much I valued this until I switched back and forth between bikes with and without Counterpunch and realized I wasn't always as good at guessing exactly where my hand was relative to the edge of the bar as I would have thought. This will be dependent on different riders as well as their hands, grip setups, and preferences, but I determined that I like having a reassuring piece of metal there to buttress my hand. I'm fine without it, but I prefer having it there.
Counterpunch is one of those great components that is effective, doesn't weigh much at 68g grams per pair, cost much (39 CAD or 59 including grips), or come with disadvantages but is nice peace of mind whether or not you've had injuries in this area before. I've been asked if it snags branches or other obstacles (it does not) and one person asked if I was concerned about being impaled with it - this is the kind of thinking that dominates Twitter and the back row of classrooms (where the not-so-smart asses sit). You can search for problems all you want, but if you're worried about being impaled by this hook, you'd best remove your brake levers and pedals, and remind roadie hold-outs about how silly they are for worrying about being injured by disc rotors. This sport comes with risk, but Counterpunch guards against an injury that is way more common than being impaled by a brake lever (or the tiniest bar end). Not everyone needs this or may think they want it, but there is very little reason not to try it out if you think it'll be helpful where you ride.
We'll cover the grips next but it's worth noting that you don't have to use LoamLab grips in order to use Counterpunch - it'll work with other lock-on designs that have an outer collar, or you can trim the soft outer edge of other grips in order to accommodate Counterpunch's collar.
LoamLab Single Clamp Grip
While Counterpunch may be the main attraction here, LoamLab has also brought a nice grip to market. The name - Single Clamp Grip - indicates its simple nature, but it doesn't point to the grip's key feature. What distinguises the LoamLab Single Clamp Grip from other single and double clamp grips is that the plastic sleeve that rides beneath the rubber grip itself has several points of relief (fancy talk for holes) that allow the rubber to flex under your hand's pressure to provide greater comfort. This is the chief complaint with lock-ons for people who like thin grips and require lock-on security and convenience.
I have some that I've used separately from the Counterpunch, although the grip that comes with Counterpunch (you can order CP with or without grips) is the same except it comes with a clamp on the outside to accommodate CP, whereas the grip on its own only has an inboard clamp and is soft on the outside. The grips are soft and plenty tacky - even in the wet - and I love the relieved sections. Occasionally I get a bit of tendon soreness in my elbow if I spend too much time pushing around a heavy e-bike, and the LoamLab grip has helped reduce that a bit. I like a thinner grip but also like them on the spongier side, so the LoamLab Single Clamp Grip has quickly become one of my favourites. At 33 CAD, it's priced competitively for a premium grip, but as only a $20 uncharge if you buy Counterpunch for 39 (ie. 59 CAD for the whole system) I think it becomes a great value.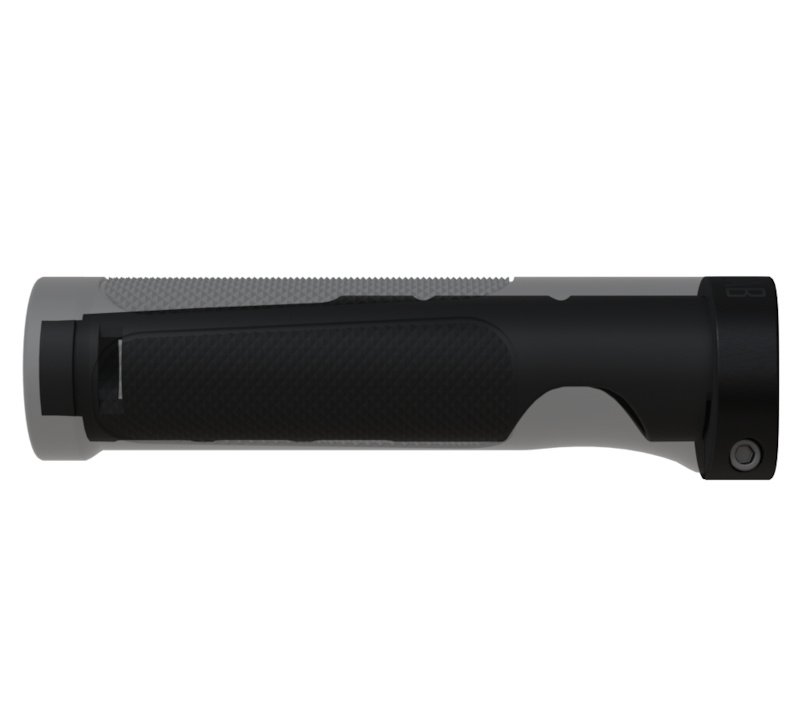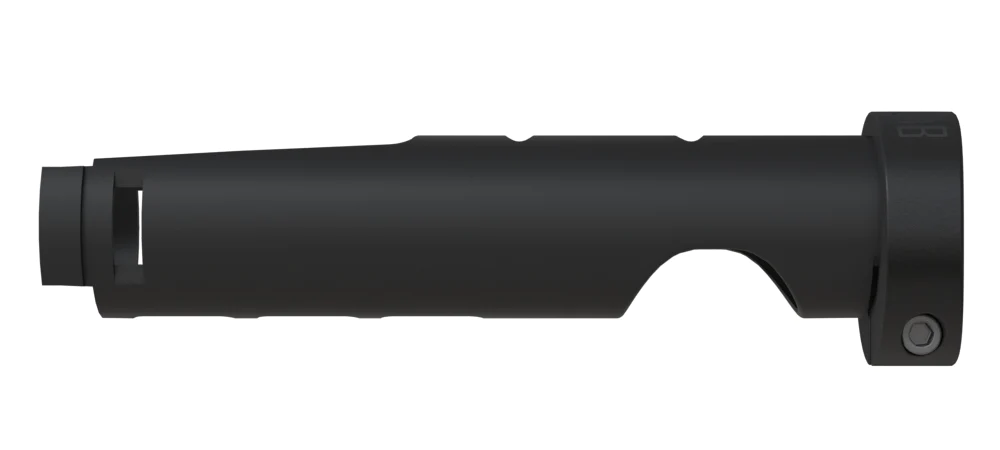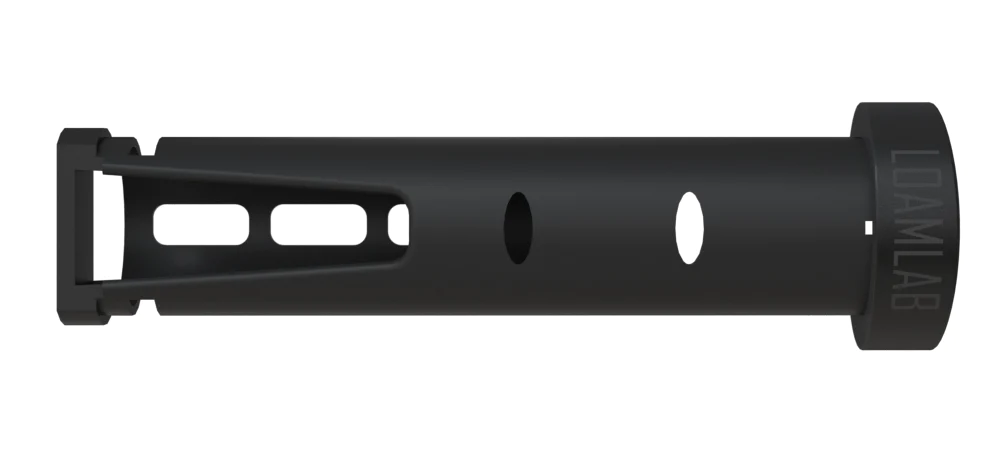 I'm a big fan of what Mark Haimes has done here with LoamLab. A Squamish-based company using some ingenuity to bring out a simple but effective product that I think a lot of people will appreciate. I believe Counterpunch is a great option for just about anyone reading this that rides among trees or big rocks, but if you're not convinced, I'd also point you towards the Single Clamp Grip, especially if you're committed to running clamps instead of slide-ons but still want a softer than average grip with a thinner profile. Both products come highly recommended.
LoamLab Counterpunch - 39 CAD* (59 CAD with grips) // Single Clamp Grip - 33 CAD*
*LoamLab has graciously extended a 15% discount on all orders when you use code NSMB15