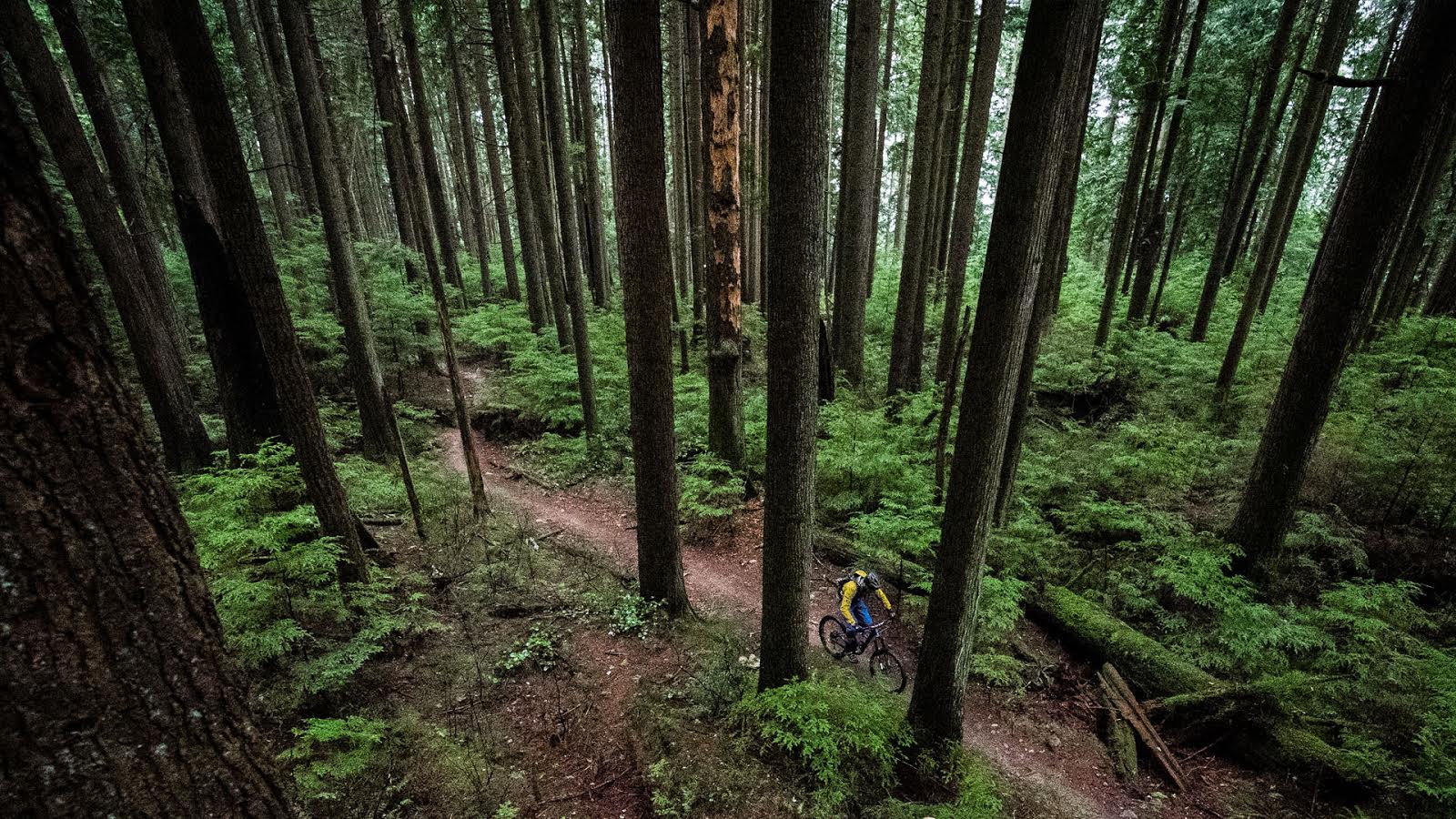 Loam Ranger Goes Electric
Isn't it great to have a whipping boy? Hikers and environmentalists hate mountain bikers. Roadies aren't too keen on us either. And BMXers? They don't even respect us enough to hate us. And half the time mountain bikers hate other mountain bikers for not being the right kind of mountain bikers. But finally we have someone we can all beat up on: electric mountain bikes!
For the sake of this piece I'm only going to deal with electric-assist bikes that conform to regulations regarding speed and power. E bikes that can be ridden with the twist of a throttle rather than by turning pedals, without being governed in speed or power, and nuclear bikes, will have to wait for their day in the sun.
There is a long tradition in what we now call 'action sports' of hating the less-pure version of an activity. Or sometimes a version that is simply different. Surfers started hating windsurfers, then they moved on to kayakers and now they are getting their panties in a bunch about stand up paddle types beating them to waves. SUPs have even been banned in some California surf spots. Arm swingers believe they have more right to the ocean and its swell than those who came after.
In the world of tow sports the hate is well dispersed: water skiers hate wake boarders because of their big wakes, wake boarders hate wake surfers for their even bigger wakes, while bare-footers hate everyone. And they all hate tubers and Seadoos.
Skiers and snowboarders have a kind of mutually assured hate treaty going because they both know they are cooler than the other. Isn't hate great?
Many critics of E-MTBs are fine with motorcycles ridden on trails, and some even twist moto throttles themselves. Others who thrust scorn on the idea of an electric assist are happy to get a diesel boost to the top of the mountain using a chairlift. Or to put their bikes in a truck and shuttle away their carbon credits. Richard Cunningham, in a fine essay stating his e-stance on Pinkbike, finished things up by saying "The way I see it, mountain bikes are a form of human-powered locomotion with which to experience the wonders and the challenges of the natural world. Engines and motors have no place in that equation." Richard didn't say anything about chairlifts or shuttles, which seems like a contradiction.
Beneath the hypocrisy is there some actual logic to the objections? Jimmy 'Mac' MacIlvain quit Mountain Bike Action because of their decision to go deep on electric bikes. To explain himself Jimmy, who was recently inducted into the MTB Hall of Fame, approached Steve Tilford, another Hall of Famer, to interview him for his blog.
Jimmy's objections seemed less to do with the bikes per se, and more that he would be misleading the trusting MBA readership about where they could be used; virtually nowhere according to Mr. Mcilvain, because it appears that south of the border E bikes will be lumped in with motos and ATVs. And yet both of those user groups seem to find places to ride. He also took issue with the fact that manufacturers were using parts that weren't intended, nor tested for, use with the assistance of a motor.
Does he have a point there? E bikes are limited by law in the US to 20 mph (32 kp/h). After that the motor does nothing for you. And yet bikes are often ridden downhill at speeds of over 40 mph without much fuss. He also had an issue with the added weight of the battery and motor and how that would impact the longevity and integrity of the bike. How about a 250 lb downhiller riding a 38 lb dh bike? Sure Clydesdales put more wear on the bike but they don't seem to be exploding regularly.
Most riders have less substance to base their argument on. If you can't ride well enough to climb that mountain you shouldn't be riding damnit! You just aren't good enough. What about someone who lost a leg to cancer but would still like to keep up with his riding buddies? Screw that guy. Or one of the founders of IMBA, Michael Kelley who is now 71, getting a new lease on riding? Sorry dude. Your days on the bike are done. Aren't we mountain bikers just so f#cking superior. Few issues have highlighted the elitism that's rampant within mountain biking like this one.
It's almost as easy to build an argument against downhill bikes. DH bikes can't be ridden up so motors of some kind are required – unless you like pushing. DH bikes tear into berms at a much faster rate than smaller bikes and the riders, with their full face helmets and goggles, scare the crap out of hikers. And man do downhillers like to braid! Aren't big rigs just motorcycles without engines? Should they be allowed in natural areas? Once we begin banishing some trail users, that slope, she's a slippery one.
On the other side of the equation the smiling PR folks are ramping up the rhetoric for the E bike industry. The hacks are working to distinguish between 'pedelecs' and throttle assist electrics. A pedelec, the bikes we're talking about here, only gives you power when you are pedaling, and they are limited to 32 km/h (20mph) in both Canada and the US. The E bike crowd would have you believe there's nothing to fear.
A press release ahead of Interbike tells us to, "see that pedelecs don't go uphill significantly faster than a regular bike scaring hikers or equestrians." While we're on the subject of equestrians, this is pure horse crap. Pedelecs destroy the fastest mountain bikers up most climbs. A fit rider will be able to max out a pedelec on many climbs at 32 km/h. Buh bye Kabush.
We also learn that "they only go down as fast as a regular MTB." This is true in most cases but a pedelec will be able to accelerate out of a slow section much faster than even Greg Minnaar. And in a pedalling section you could generate massive power with minimal effort – until you got to the limit.
Considering he's sponsored by Lapierre, it's no surprise that Nicolas Vouilloz has emerged as a fan of their Bosch-powered Overvolt. At the same time this wasn't something he had to do. Nico praised the Overvolt because it got him out on the bike earlier than scheduled after double knee surgery. The ability to work on your handling skill while climbing at speed also enraptured him. After winning 10 World Championships how could Nico be wrong?
And shouldn't we want to ride them because going faster is more fun? And isn't more fun always better? The 'try it you'll like it' argument is great. I've heard the same about riding a moto off road. And smoking crack. What you'll like isn't always good for you. And it's not always good for the rest of the world either.
The first time I saw an electric bike on the trails I hated it. The first time one passed me on the climb I imagined drawing and using a sidearm. My feelings boiled down to:
Who is this no talent, no respect poser-wanker?
What the hell is he doing on my effing mountain?
Who can I call to get his shameful frankenbike impounded?
Some time in the saddle has taught me that my first reaction is sometimes illogical and often rooted in our species' more base instincts. Unfortunately many people never get beyond their reptilian response to change and they carry it around for years. I'm looking at you Ferguson, Missouri.
So where does this Ranger stand? I'm not on a high horse just yet, and maybe I'll get there, but I really don't think the sky is falling. I don't foresee the kinds of apocalyptic consequences for trail access many predict, and it's not a stretch to imagine us all just getting along, electric or not, without scaring horses, hikers or hippies much more than we do now. And I cannot see how an electric assist bike is less pure or more evil than shuttling or riding a chairlift – or even a helicopter – to the top. But this time I'm going to chew on the issue some more and see what gets spat out. For the moment this poser wanker is sitting on the electric fence.
---
The Loam Ranger welcomes your comments, if you actually read what he wrote.