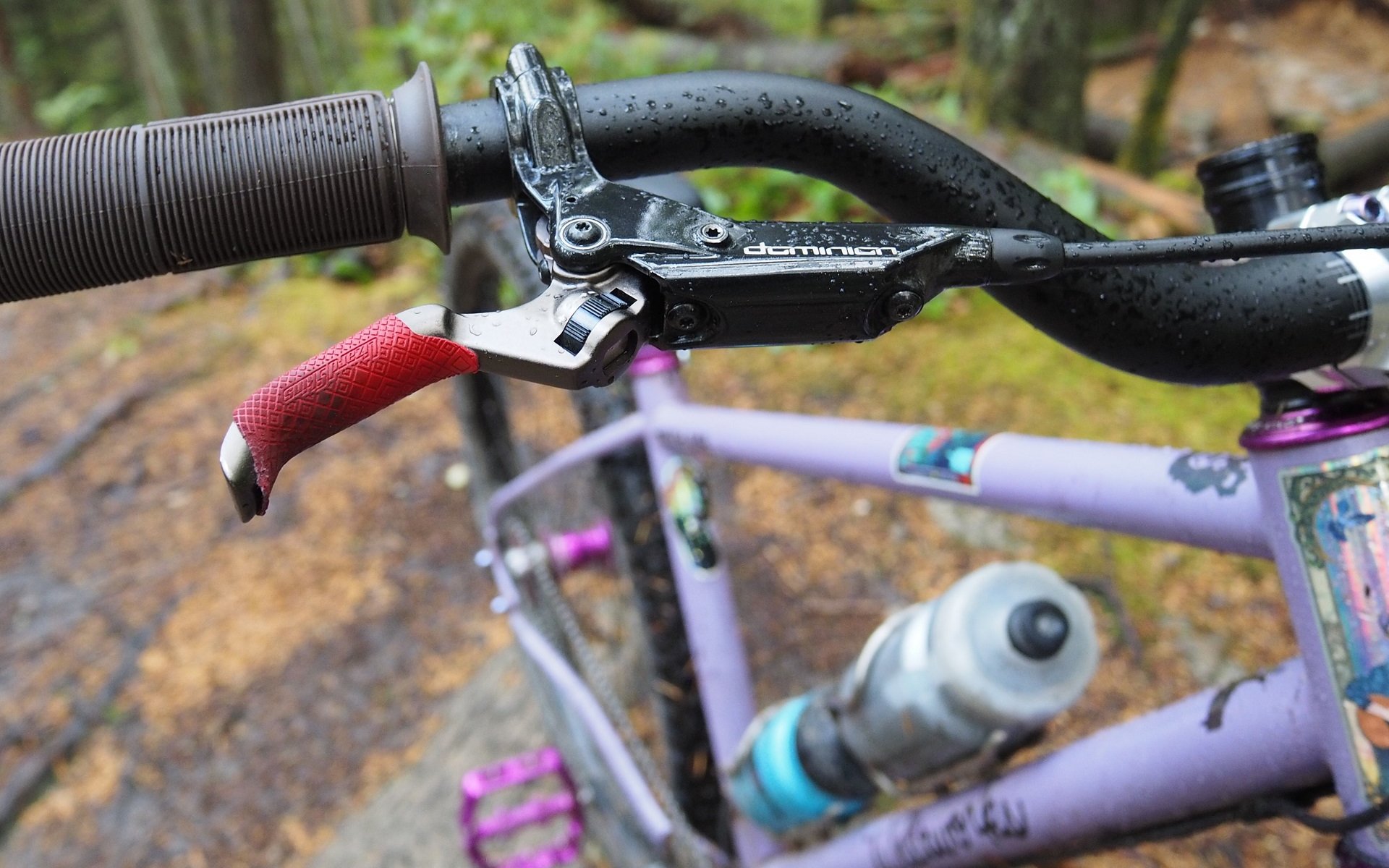 Review
Lizardskins DSP Lever Grips
DSP v. DIY
Anyone who rides through the dark, dank, and damp pacific rainforest winters has thought about ways to balance the thickness of their gloves and icy cold aluminum brake levers. There are always carbon lever blades, but at some significant expense and with a slick finish that some riders dislike. I've also come across and tried every home remedy from Hockey Tape to Plasti Dip. For years I've just sucked it up with a pair of 100% Brisker gloves and warm thoughts.
My first thought about the DSP Lever Grip from Lizardskins was actually quite positive; I love Lizardskins' DSP bar tape. Then I thought, how many sets of these little grippies could I cut out of a couple of rolls of bar tape, and what kind of super glue would keep them in place through our wettest months?
I've been riding the Lever Grips for a few months, which come as a four-pack (two bikes worth) for 13 USD | 18 CAD. And they work. I can take them or leave them in the warm months, but now that I have some cold, wet rides on them I'll say that my aluminum lever blades are less uncomfortable. They're not on the level of carbon blades, but I'm almost convinced that when these die I'll pay to replace them. My partner in crime, aged 8, is more of a fan. She likes that the thin layer makes her brake levers "squishy and grippy" and immediately noticed the difference in her digits with a pair of crispy-cold levers and some moist gloves.
Installation
Lizardskins joins the growing list of brands who think their customers are morons by including a how-to on handwashing in their instruction manual. I mean, sure, include a note suggesting folks wash their hands but the how-to is just a little too Thank You For Knowing Not To Drink The Battery Acid for me. In case you've missed it all these years, glues adhere best to clean, dry surfaces.
Aside from my mini-rant, installing the Lever Grip is as easy as putting on a Band-Aid. Which, I mean, in case you've missed it all these years, it's a good idea to wash your hands and clean the surface you'll be applying those to as well.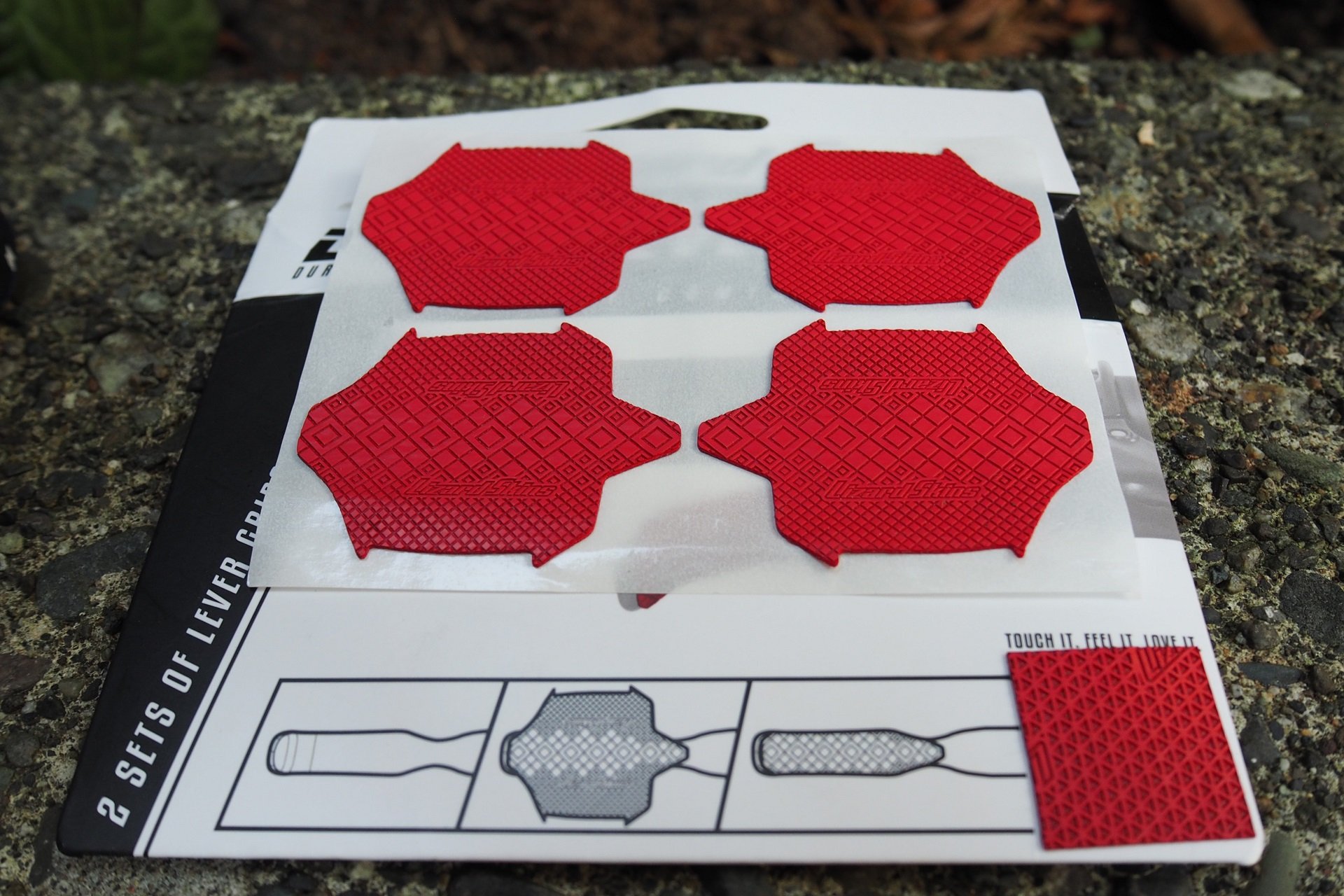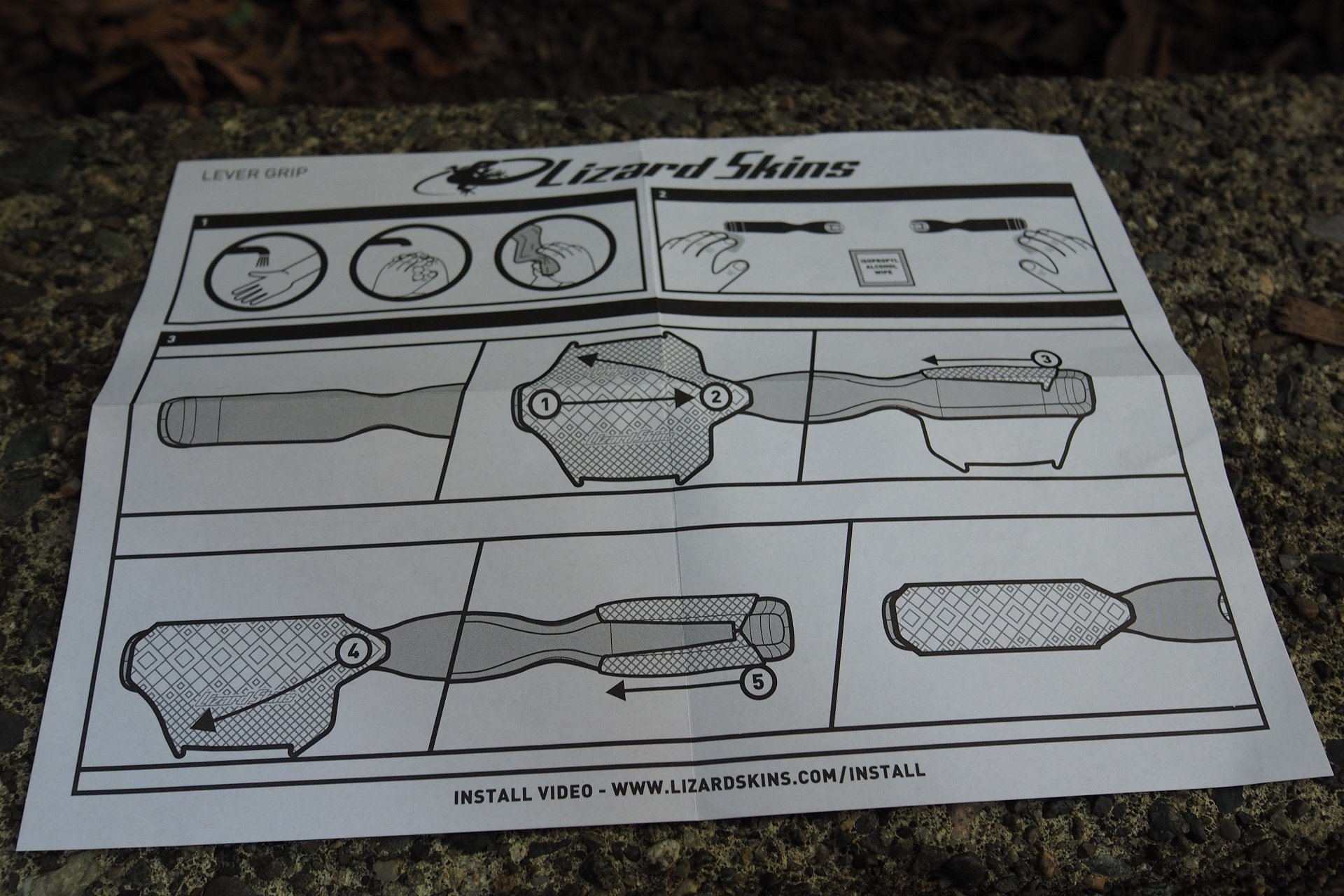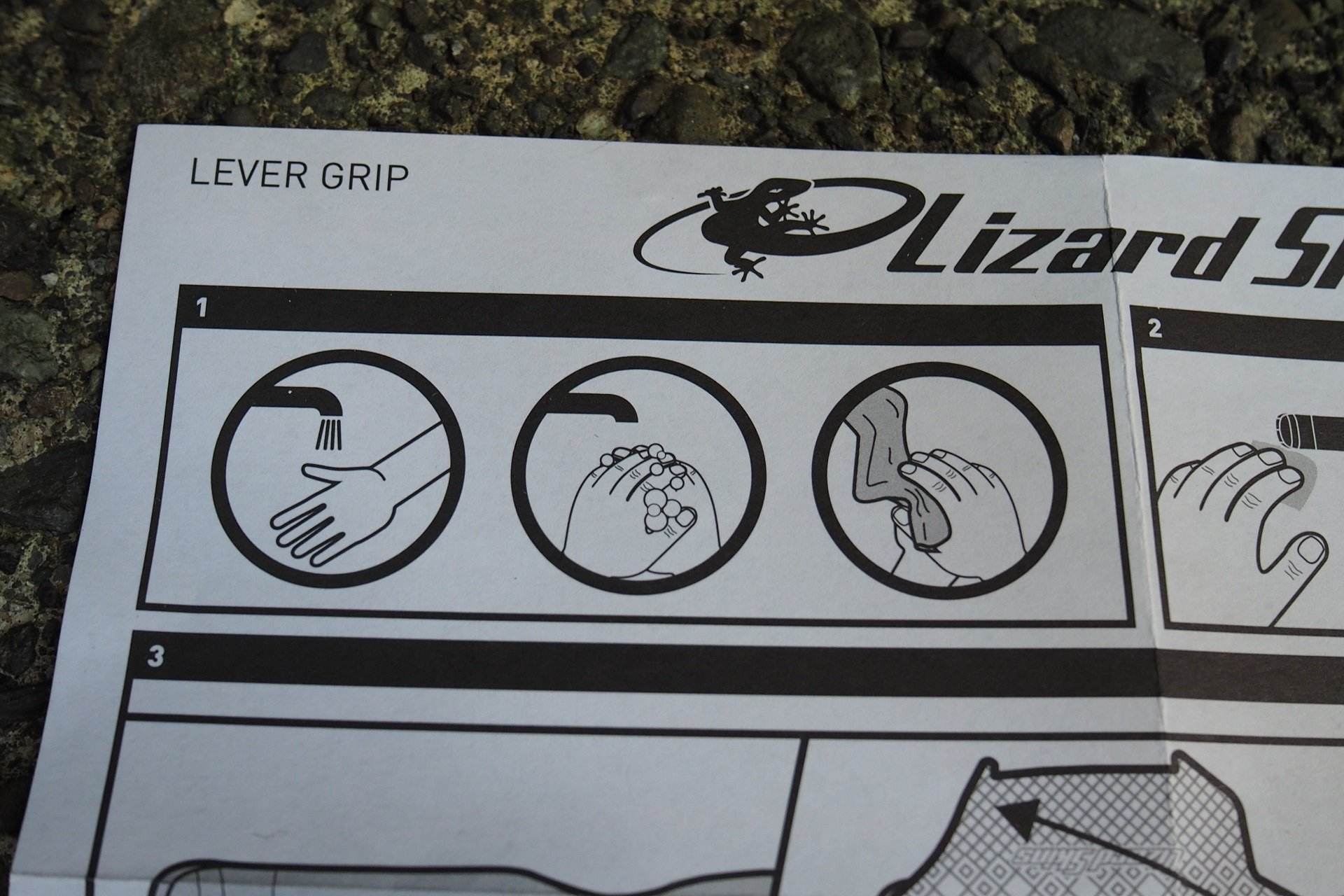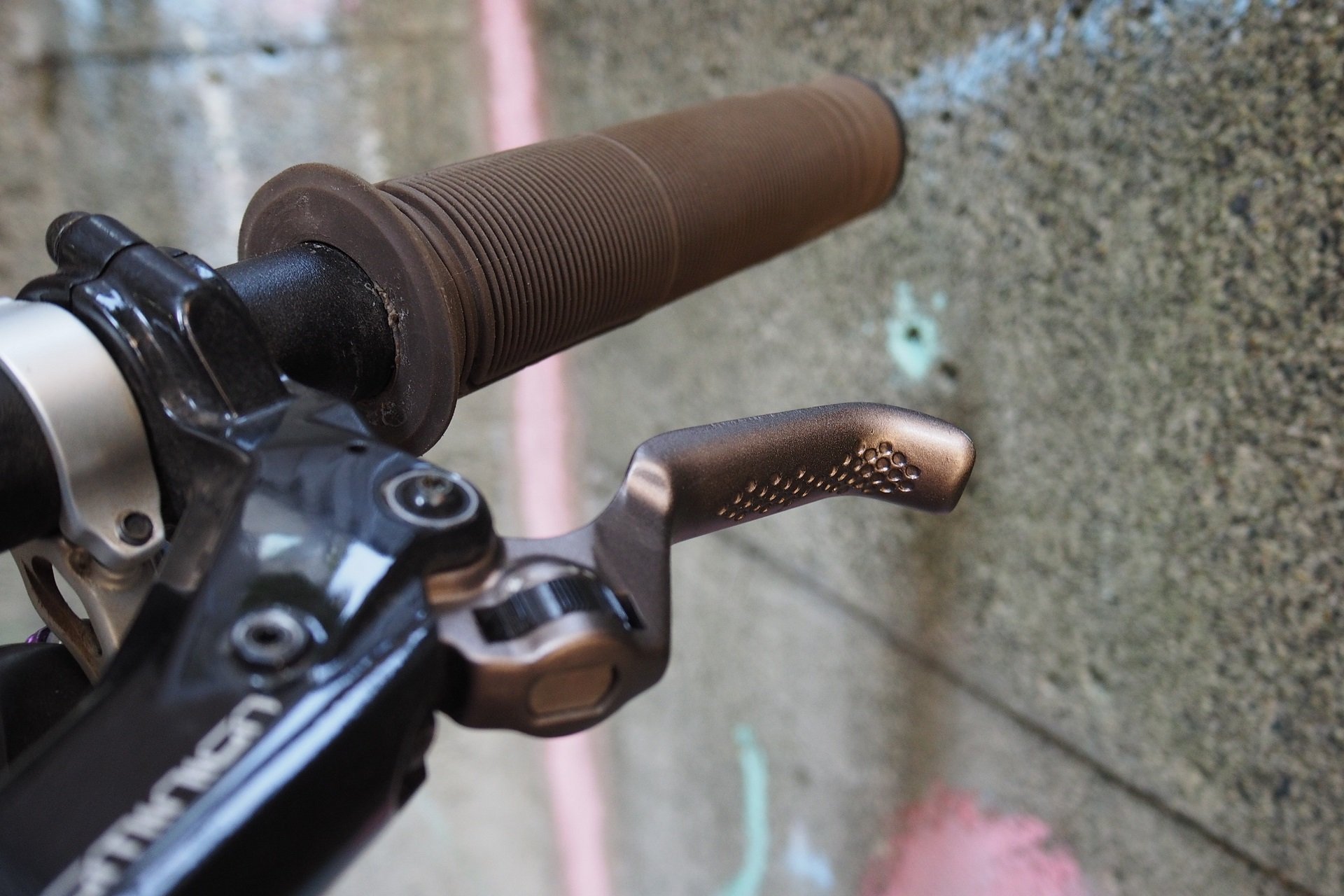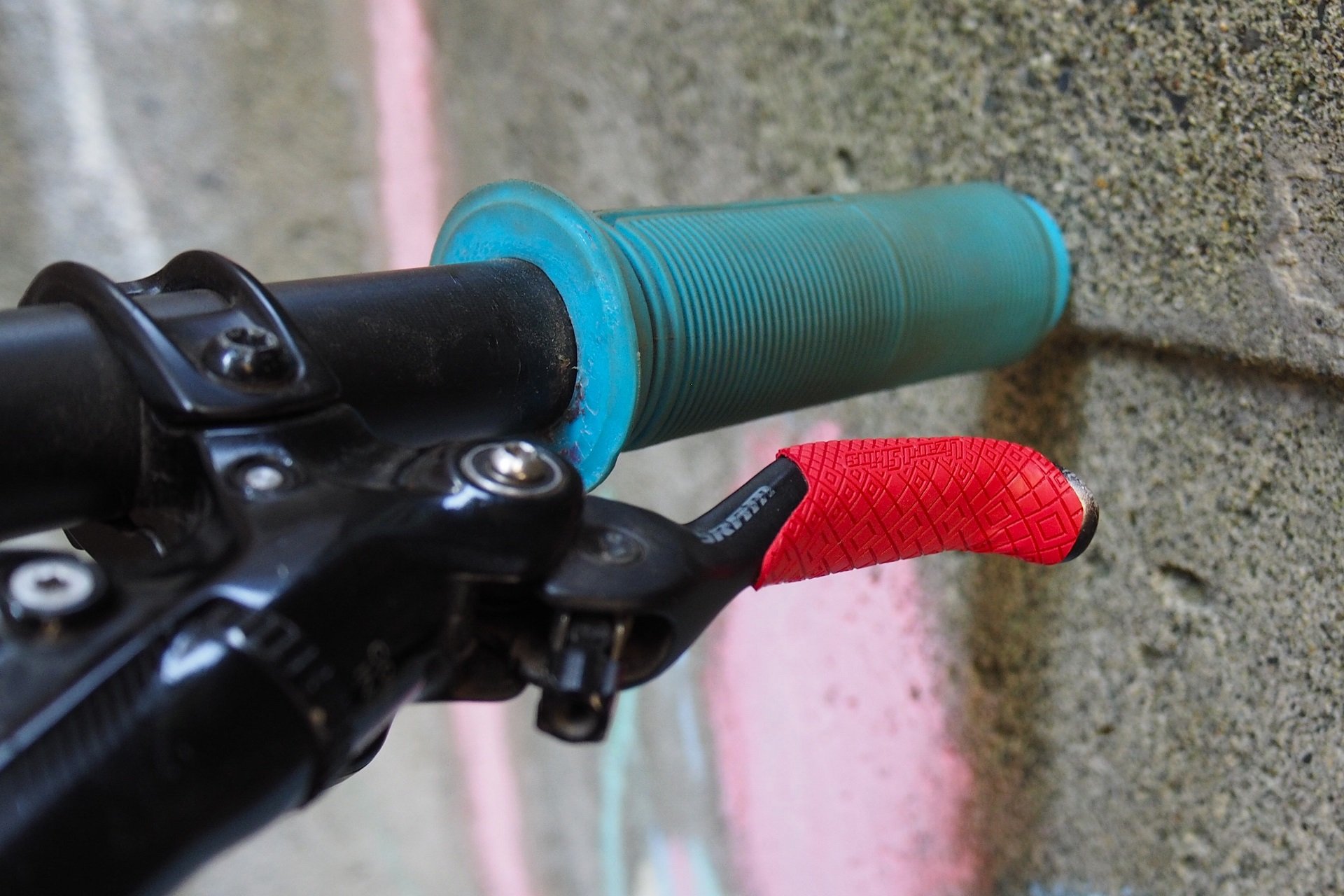 Try Them, Maybe?
Durability wise, the Lever Grips are worn on the edges after a few months, but I'm anticipating they'll stay in place all winter. I'd purchase black ones from the three colour options - black, red, and grey - for the simple fact that they should look good the longest. That brings me to The Clairebarian's beef with the DSP setup, why doesn't it come in blue?!?
If you're happy to suck it up with frigid fingers, live somewhere cold, dry, and flat where a proper pair of lobster mitts do the job, or are out there shredding in pogies then good on you. If you're prepared to forgo a four-pack of tall cans, or half a four-pack if you split the beers and the Lizardskins Lever Grip set with a buddy, these are better than holding a moist-gloved finger against a thick chunk of anodized aluminum.
We'll be colder and wetter this year than we have been thus far, but we'll still be thinking DSP is a win when the weather warms up in spring. If you're Lever Grip curious, two pairs cost 13 USD, from Lizardskins or your preferred local shop.