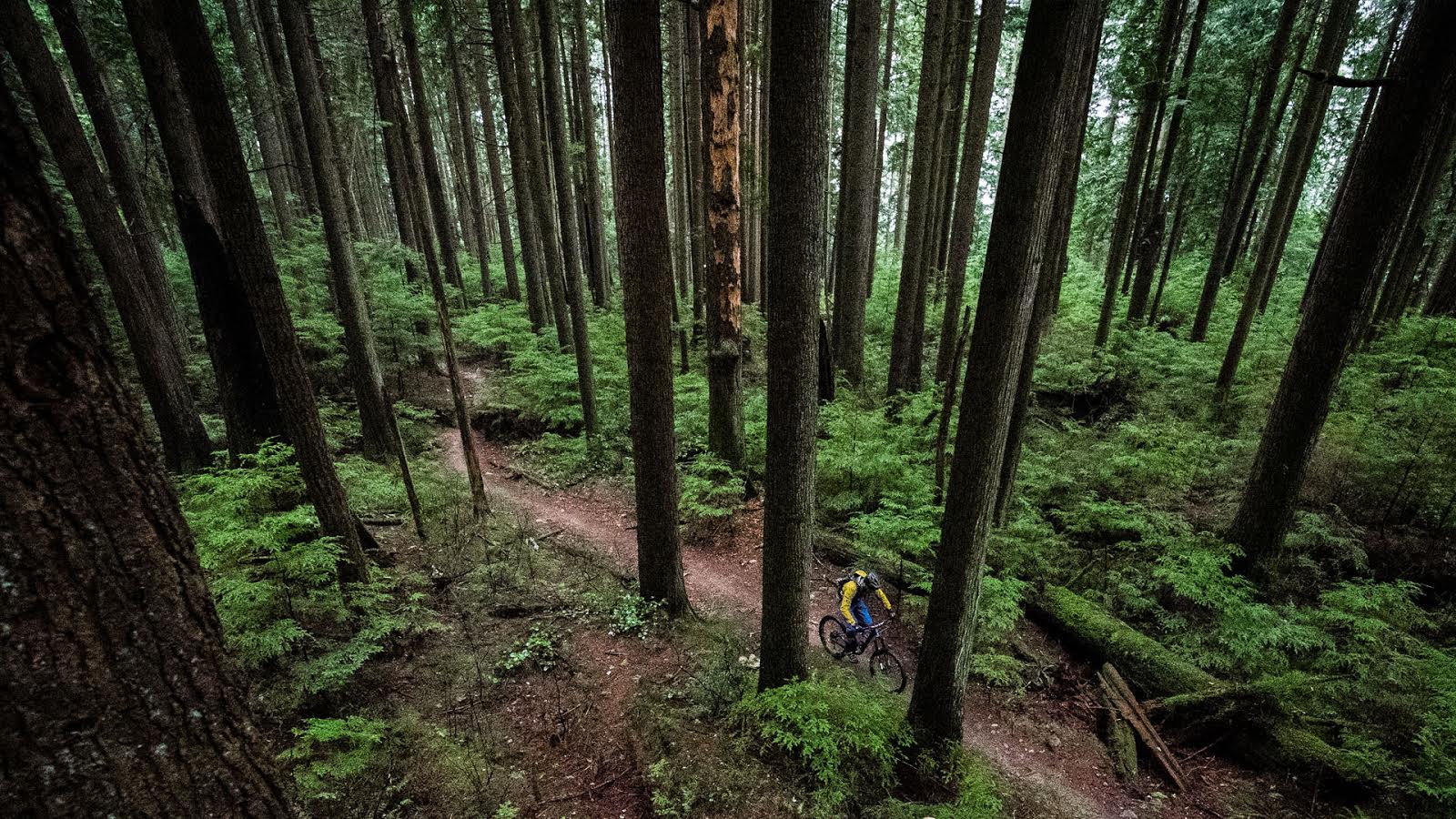 Lichen Bikes Matchstick: Ridden
My interview with Devin from Lichen Bikes was just the start of my relationship with the gentle giant from the wilds of Washington state. Devin is a man with strong opinions on the mountain bike industry and what he wants to bring to it. After diving into his psyche I wanted to ride the bike he built to reflect his beliefs. With the Kickstarter campaign now successfully done and Devin busy fulfilling his promises to build frames, I was able to steal his personal bike for a week and get as much riding in on it as I could.
Put all your predilections, bias and web-judgements aside. Yes it's a steel frame and you might be able to feel the difference between the frame material and a carbon wonder bike. Fine. Different isn't necessarily bad or good, it just is. Ignore the material and just ride the bike because the Matchstick is an interesting beast.
It's typical for me to be able to jump on pretty much any modern bike and within a short while get comfortable on it and start hitting the trail like we are old buddies. That is probably a sign of  the progress modern suspension designers have made. Supple off the top with a progressive leverage ratio that ramps up through the stroke is a pretty common. The Matchstick isn't that kind of bike. It reacts differently and it takes time to adjust and learn.
This bike is a clear expression of Devin and the bike's performance aligns with his ethos. This is a guy who raced road bikes for a while and he's a strong rider who wants his watts transferred efficiently. He is also someone that has messed around with bicycles with engines, so he appreciates ultimate traction in the rough stuff at speed. When I was discussing the bike with one of my friends he likened the suspension set up to a motocross bike; linear leverage rates give a consistent response no matter where you are in the travel.
To that end, the bike has an old-school feel. That's not an insult. There is a lot of anti-squat when you are putting the power down. This translates to a bike that feels very responsive under power and that will scurry up a climb with minimal bob, even when you are hoofing it out of the saddle. It doesn't have that ultimate traction when grinding up a root-laden slope that some bikes have, but if you are coming to the Matchstick from a bike with less suspension or have your roots in riding hardtails, it won't feel alien to you.
I appreciated the ability to heavy-handedly lay on some pedal strokes to get up and over something on the trail without my surging body weight activating the suspension excessively. There were also times when I would have liked some more supple traction.
After the initial climb of my first ride, I had a mental image of how this bike would react on the way down. On the first rough section my opinion was that the bike would not give its travel up easily, but then the rear suspension surprised me and soaked it all up smoothly. It was odd, but as I learned to trust it, the bike turned out to be intuitive and fun to rally, particularly on trails with a lot of up and down where you need to punch up a small incline. Take the bike off of a drop and the suspension calmly soaks up the landing with minimal pedal kickback.
This is Devin's personal bike and so it was set up for him. The rear suspension is quite linear which meant that the bike wasn't eager to pop off of a lip. It was however very good at staying low on jumps and scrubbing. You can pick up the bike off of a root and gap things, but being in the air is not this particular bike's natural state. That is curable with some spacers in the shock to make things more progressive, an easy tweak to make.
One criticism I have is that the head angle is a touch steep at 66.5 degrees. I think that the next batch of these frames will see that slackened by a degree or so. It was only an issue that I picked up on at speed and it speaks to the fact that I was happy to get this bike up to a decent lick on the trails at Tiger Mountain near Seattle. On those trails, there is a lot of chatter with sections of rocky and rooty messes. The chatter seems to be well absorbed. Maybe that's the steel coming into play there or maybe it's the suspension; either way it's a bike that lets you focus on your lines at speed, confident the bike will be faithful to your input.
When you plan to build 20 to 30 frames a year you don't need to please everyone and yet the right rider can find their needs met precisely. Therein lies the attraction to the Matchstick; it can be accurately tailored to you. If you need a slacker head angle that can be done. If you want a more progressive shock tune that can be done too. 
Off the shelf bikes can meet the needs of most riders, but there are esoteric types who obsessively tinker to get a bike riding just so. Offset shock bushings, modified dropouts, milled down linkages; a few of the minor hacks that you'll see on the forums when people are trying to tailor their bikes. With Lichen Bikes, you can do that tinkering up front.
With some adjustments for my personal taste, I would be very happy to have the Matchstick as my personal ride. That makes me esoteric I guess.
---
Are you esoteric enough?