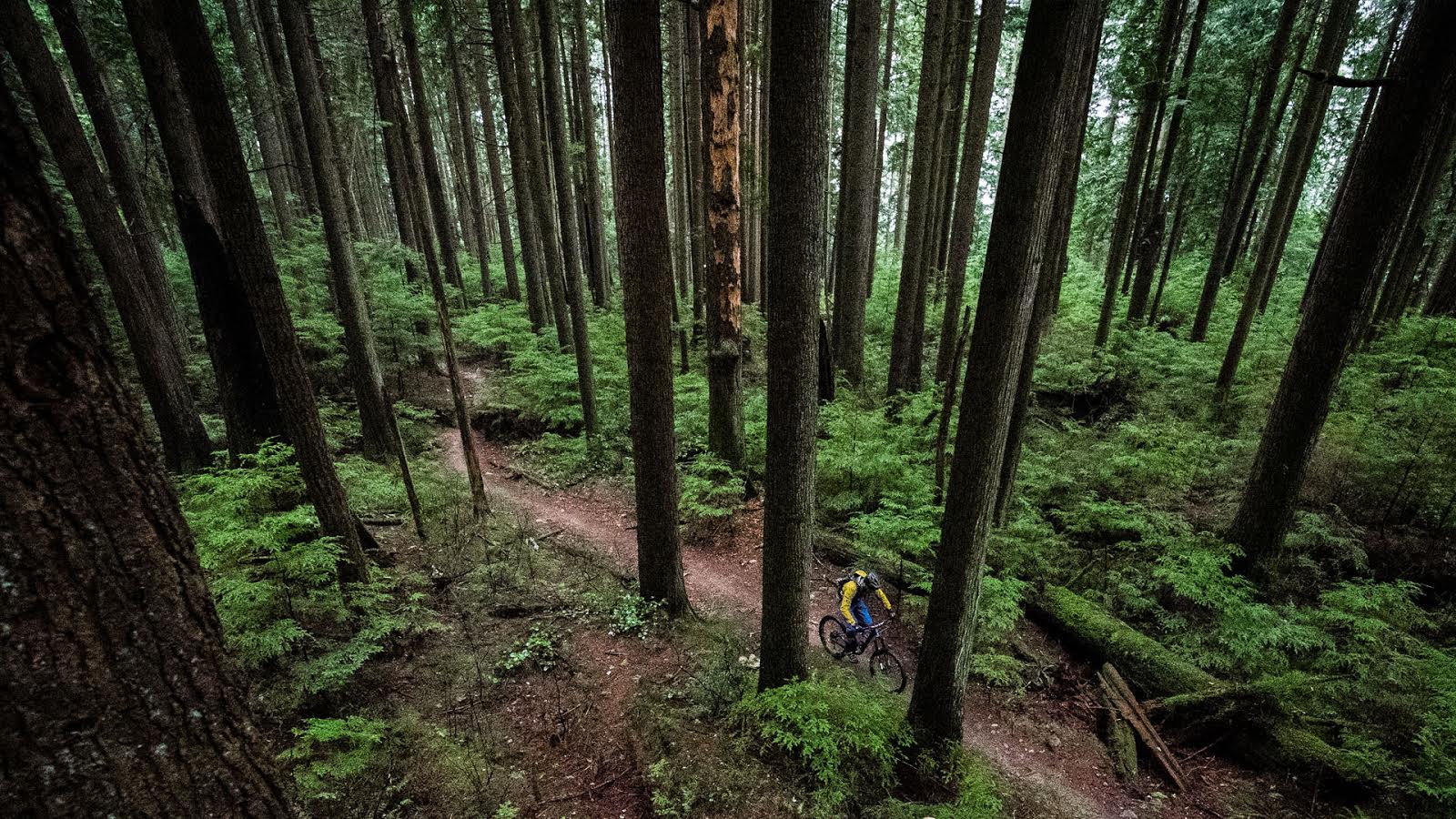 Lezyne Winter Lights: Reviewed
Daylight savings. Where the morning commute gets marginally better, and the afternoon one gets exponentially worse. This time of year my coworkers are all getting their light kits dusted off, checked for wiring corrosion, charging batteries, and trying to get out on those now dark post-work trail rides.
Lezyne has stepped up the lumens this year with the Mega Drive.
Another thing that comes along with shorter darker (and colder) days, is fewer cyclists on the road. Of course, the ones that are on the road year round, seem to be armed with high power strobes. The current generation of commuter lights are so bright that even a driver in a fogged up car in the pouring rain has no excuse for not seeing you.
I've had the same commuting light setup since 2010, and they've served me well. With a fresh charge they are bright enough to be seen in all road conditions, but not so bright as to blind oncoming cyclists. Of course, these lights are woefully inadequate for trail use. The Lezyne lights arrived just in time for winter's dark days to set in. Could this be the high tech light set that I can commute in on, charge at the computer during the day, and rip in the forest at night?
Lezyne set us up with a number of lighting options, which I have used both on trail and for my daily commute. The compact Zecto drive set is aimed more at the commuter crowd, while the Mega Drive, Deca drive, and Power Drive XL claim to have enough power to go off road. Some may scoff at the "quirky" all in one battery/lamp format for trail use, but after seeing the hardware, I was eager to give them a go.
When I got the setup I was at first unsure how the three larger lights would best be sorted out for trail riding. The Mega and Deca both use a 3.7V 5200mAh battery pack and have an extruded aluminum casing, at a weight of 265 grams. The Power Drive XL uses a single 3.7V 2400mAh cell in its lightweight aluminum casing and weighs significantly less at 136 grams.
Mega Drive
The Mega Drive is Lezyne's flagship light. This year it has been updated to a claimed 1200 lumens. It has two high power LEDs, USB charging, and a beautiful CNC machined body that doubles as a heat sink. The case is sculpted from a single aluminum extrusion. The bottom mounting tab is super solid, as it part of the original extrusion, machined away. There are heat sink fins all around the case to increase surface area and heat dissipation. The battery is accessed by a cam-locked door on the rear of the light that seals with Pelican-like tightness.
Mega Drive clamped down and sealed up.
This light came in the Lezyne's Fully Loaded box (msrp $249.99), which gave it an extra battery pack, and two sizes of CNC machined mounting clamp. I've got high expectations for the mounting system. With a light this big, an alloy clamp is pretty much on point.
This light is switchable between regular mode, and race mode. Regular mode has 4 levels of solid light, and one flash, while race mode simply has a high and low.
In all of the regular mode power levels, the light emits a high pitched whine. It's not loud, but it's there. Also in this mode on the 1200 lumen overdrive beam, I could see a faint flicker of the light. Perhaps the op amp chips driving the high power LED need to warm up in order for the circuitry to stabilize. When in race mode on full power, the whine and flicker goes away. To me this says that there is some Pulse Width Modulation going on in every lower power setting.
Deca Drive
This light is basically 75% the price of the Megadrive, with a similar ratio of lumens per dollar (thats 800 Lumens, guys). Its got the same great extrusion and battery details, but with 3 lower power LEDs. This one comes in black anodized, or white paint. It's a great white finish, that reminds me of Cat-Eyes from the 90s, but think it may chip after a few impacts.
Deca Drive: Always match your light to your stem.
They've given this lower powered version slightly different programming, and an extra flash mode. I'm just going to go out and say that the flash modes on this thing are somewhat useless, as flashing a light this powerful at traffic is uncourteous and dangerous. When using this light on the street, I'm running it on the lowest solid setting (250 Lumens) aimed downwards.
The basic kit (msrp: $149.99) gets you the light, a charger cable, and their Composite Matrix mount. The fully loaded kit (msrp: $199.99) gives you an extra battery, and the CNC machined Aluminum mounts.
Power Drive XL
At 136g this light is the one that is most likely to be used as a head lamp. The Fully Loaded kit (msrp: $134.99) comes with a couple of composite bar clamps, as well as a sturdy helmet mount.
The helmet mount features a large rubber no slip pad, as well as a good length of velcro. It mounted up to my Giro Feature in a minute without issue. It should be noted that this helmet's sparse vent orientation would make mounting a standard horizontally-strapped light mount a challenge. Lezyne's ball mount is more versatile in this sense.
The Power Drive XL uses a versatile and functional ball and socket mount.
The angle of the light is adjusted via a locking ball/socket connection that feels more than secure enough for trail use. The only weird thing about mounting this light, is how high up the weight actually sits above your head. I noticed I had to tighten up my helmet's retention band a notch in order to stop it from wagging side to side.
Charging
They all charge via USB: flash green until fully charged, then solid. Apparently there is a fast charge circuit that will dump more current into the Lithium Ion batteries, if your 5V USB source will supply it. I tried both my computers and a phone charger, and apparently none of my devices support this feature.
Trail Testing
I really liked the look and feel of the alloy bar clamp. The thumb wheel allows you to crank it down pretty darn tight. I figured the best test of this would be on my hardtail, as it sees more vibration and jarring hits than my full suspension bike. I thought that if I wasn't able to clamp the light tight enough, I would just swap the thumb wheel out with a socket head bolt. Of course the clever engineers at Lezyne have thought of this too, and the thumb wheel actually has a hex broach for an allen key if you really want to cinch it down on the bar.
After some fast and sketchy riding with the 1200 lumen Mega Drive, I couldn't discern any unwanted vertical movement from the bar clamp. I did on a couple of occasions bump the light, and it is still able to move side to side. Perhaps that's a crash safety feature? The beam is a large enough that I only noticed it was missing while railing longer berms. It's not a full flood, but not quite a spot either – and most riders would be using a helmet light in conjunction with the bar light, so the Mega Drive suits its purpose.
The Powerdrive on my helmet was quite bright, but with a fairly narrow spot. I burned a hole in my vision at first, by having it aimed too low. When I finally realized how far up trail the 475 lumens would shoot, that went away. Small adjustments on the fly were easy to make, just grabbing the light body and nudging it a couple of degrees while riding.
I took the 800 lumen Deca Drive out on my full suspension bike for an XC loop. Basically a lower power light on a bike that goes faster. This light still filled in a good amount of visual area in front of me; however, going fast it felt a bit under gunned, sort of like having the Mega Drive on Low. Since then I've been using the Mega Drive as my go to bar light.
I don't think I'd be comfortable going out into the wilderness with only a Deca Drive. But I'm a safety nerd when it comes to stuff like that, and I'd likely not go out with only one light even if it was awesome.
I ended up running all the lights in their race mode, as a simple high and low were all I wanted. No one wants to have to press a button 5 or 6 times while on the trail.
Composite Matrix Clamp
This plastic clamp comes with the base level kit for each light. It actually surprised me with how solid it was, and just how much you could torque it down on the bar. Once set up, I didn't have to adjust the lights vertically at all. It really is "Set it and Forget it" (much like Ron Popeil's Showtime Rotisserie). It almost makes the alloy clamp less of a selling feature…. if it weren't for the spare battery included with the fully loaded kits.
Zecto Drive
The Zecto Drive set is a front and rear pair of compact three-LED lights with excellent power for their size. Lezyne sent this set along as a supplement to the trail-capable lights, with the intent of commuting or riding to the trails.
These things look like cartoonish dive watches.
The lens itself has a nice chromed bezel. Surrounding that, the the front half of the case is made of rubber. This integrates a little rubber boot over USB and seals the on-off button. Maybe this helps shock absorption if the light takes an impact as well.
The case back's plastic is different between front and rear models, in that there is a subtle scallop in the clip which allows for level mounting the rear on a seat post. Lezyne has opted to put a heavy duty custom rubber O-ring on these lights for secure mounting to any bar standard. If this piece were to break, a regular O-ring could be substituted.
It's nice that it sits level when on a seatpost.
As well, there are handy battery status indicators visible in the clear portion of the lens just beside the bezel. You can even test the battery without turning on the light by momentarily pushing the power button.
So far so good after commuting with them for 3 weeks in the rain. The heavy duty O-ring style mount offers more than enough clamping force to hold the lights in place. As well, they are easy to remove when locking up at the grocery store. Claimed burn time on the flash settings is approximately 3 hours. This figure is probably accurate. I did a pretty good job at ignoring the status indicators and running them down to their power saving limp mode a couple times. Even then they were still brighter than the dismal single-LED lights many people use for commuting.
Of course these little guys do not come anywhere near the firepower of the Mega, Deca, and Powerdrive lights, but they are nice to have on the way down Mountain Hwy, or while standing around adjusting your headset.
Conclusions
All said and done, Lezyne has put together a light setup that can compete with the usual players in the lighting game. I would probably have to pick the Mega drive over the Deca if purchasing one, as that little bit of extra oomph gets you just a bit closer to your nighttime Strava KOM.
While the Power drive XL definitely has enough power for headlamp trail use, I'd like to see it made with a slightly lower profile helmet mount. This is not only due to the pendulum effect, but because I smacked it on a few branches as well. Of course, it would make a pretty kick ass commuter light as is.
---
Have you found a light set that works well for commuting to work and to the trails, as well as on the trail?