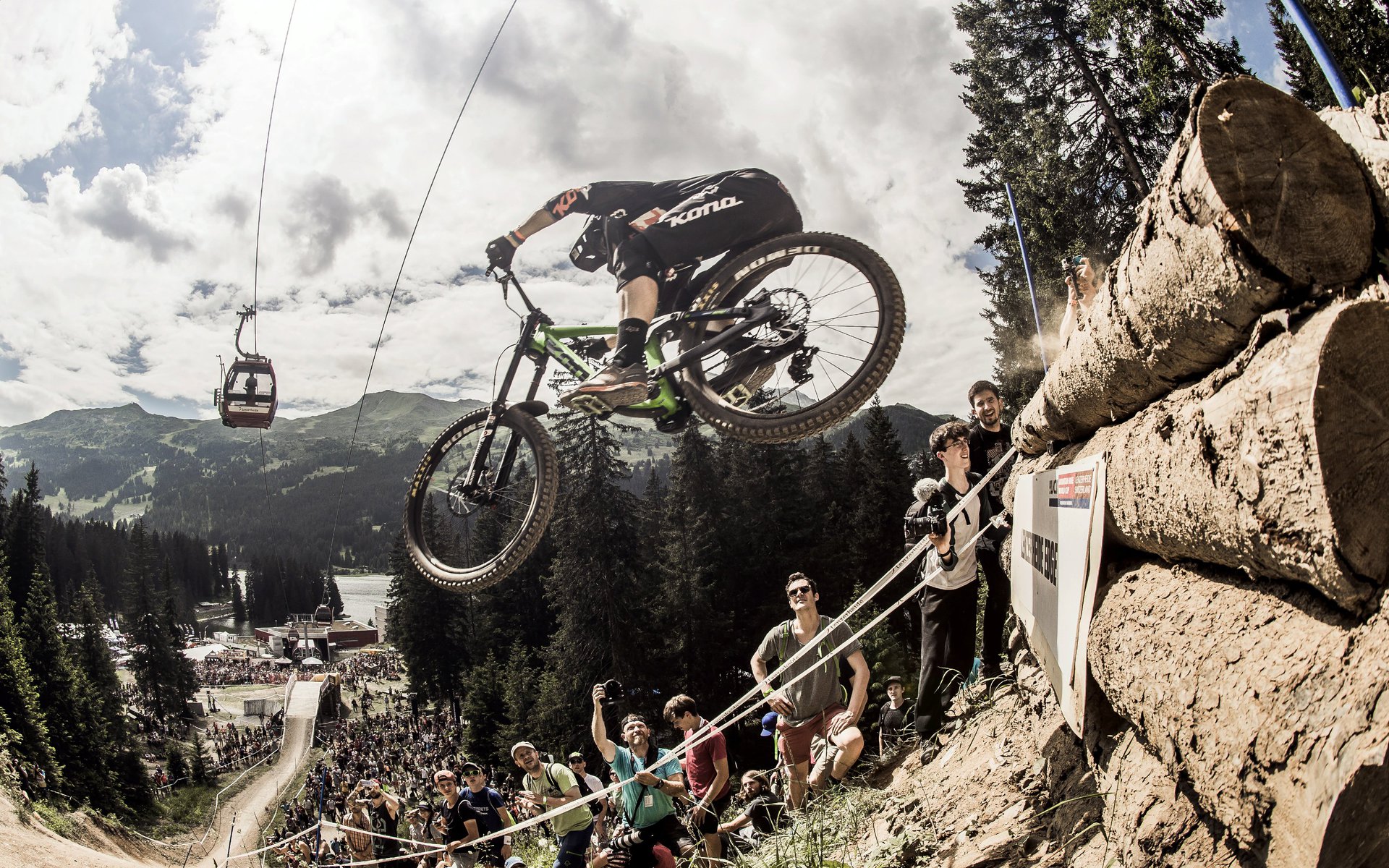 RACE NEWS
Lenzerheide Timed Training Results
There are some familiar faces at the top of today's timed training run results in Lenzerheide for the next round of the UCI DH World Cup. Troy Brosnan and Greg Minnaar went 1-2 during their runs, with George Brannigan closely behind in 3rd. Just 6 seconds separate 1st from 10th place, and you can expect that gap to shrink tomorrow during qualifiers as everyone opens up the taps. 
Over on the Elite Women's side, it was Tracy Hannah on top, followed by Emelie Siegenthaler in 2nd and Vaea Verbeeck in 3rd. Rachel Atherton opted not to ride, and tomorrow will show if she's back on pace. 
Be sure to check in tomorrow for qualifying results, and watch the race live on Red Bull TV starting at 4am Pacific, 7am Eastern.