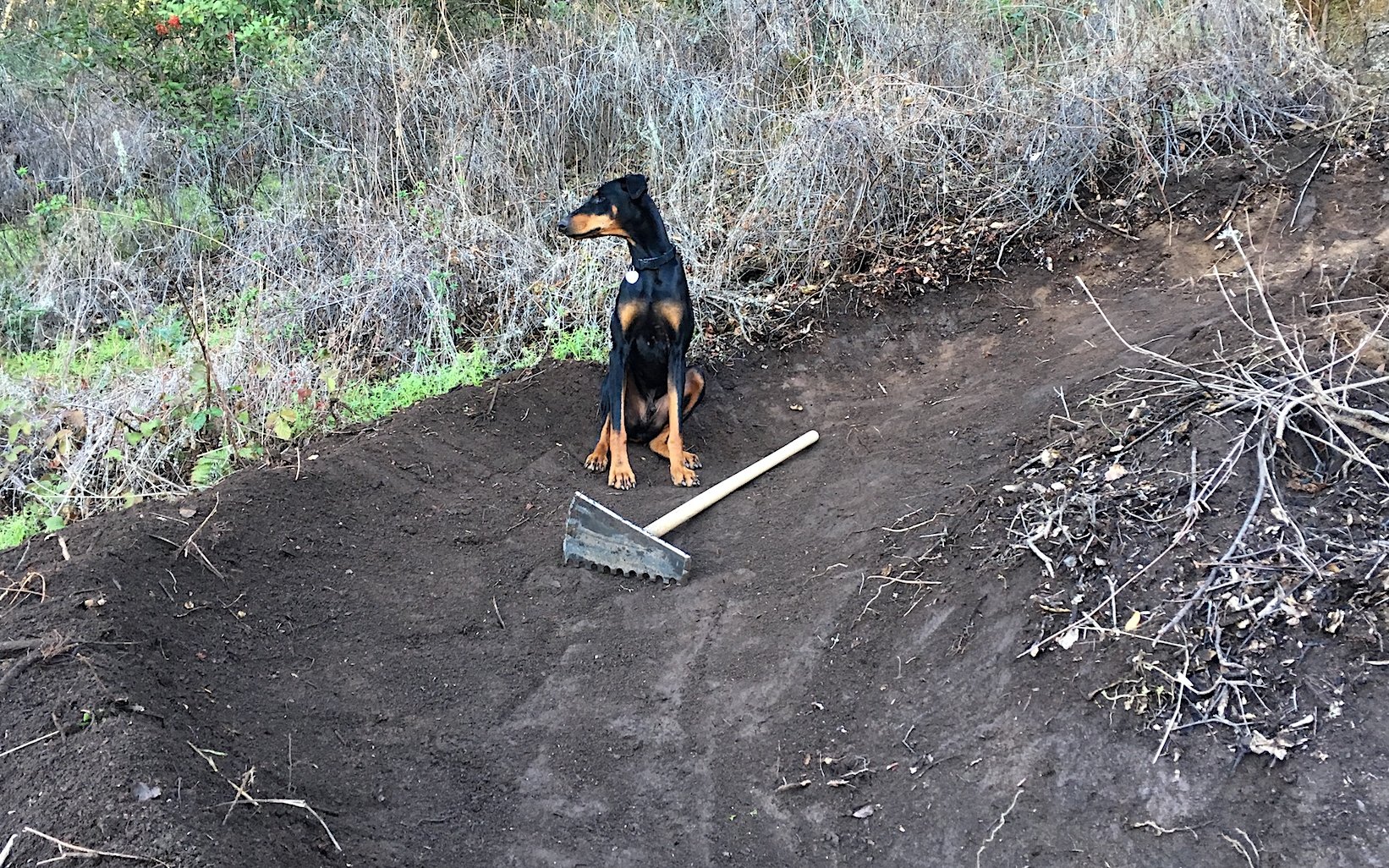 Beggars Would Ride
Leaving Our Mark
There is no way to write this column without it at some point coming across as a bit preachy, and a whole lot hypocritical. And there is no way to read it, I suspect, without feeling a little bit attacked and wanting to shake some sense into me. It might stir up some "Yeah, but…"ism. This is to be expected and is a natural reaction to apocalyptic doomcasting. I am in no way a paragon of virtue here. I consume. I burn fuel. I lust after shiny new things. I am not fixing the planet. But really, when it comes to the planet, who is? Collective willful blindness and eco-hypocrisy notwithstanding, we should still be able to talk about these things, right?
For most of my life, I considered bike riding to be an act of ecological goodness. Every moment I was riding my bike was time that was not being spent driving a car, or squandering electricity on artificial light or heat, or consuming other sources of energy in some other recreational pursuit. I was self-contained and self-powered. In those early days, it wasn't as if we were building new trails. The trails we rode were already there. The scar in the dirt had been cut by someone else's hand. And, when weighed against the environmental impact of paving roads, or bulldozing landscapes in anticipation of building housing tracts, or flying around in personal jets, the building of those trails paled into insignificance.
So, away I rode, pretending to save the planet one smug pedal stroke at a time. My hypocrisy would've been immediately evident to any self-respecting Lorax. Every weekend I would pile into a car with a few friends and we would drive hundreds of miles to go ride or race somewhere new. We would don synthetic clothing made from the finest petrochemicals. At the races, there would be box vans and team trailers and PA systems and the hum of generators would fill the air. Yeah, but… we were riding bikes, so we were still pretty damn green. Cough.
My parents had me reading The Lorax by the time I was about four, and I first read Silent Spring sometime in junior high. The irony did not escape me for a second that my dad made motorcycle helmets for a living, that our whole house always smelled slightly of gelcoat and Methyl Ethyl Ketone Peroxide as a result of that enterprise, and that my teenage desire to roost every possible surface of the earth from the footpegs of my dirtbike was in direct opposition to the teachings of both Rachel Carson and Dr Seuss. Thus, by the time I ditched the dirt bikes for mountain bikes sometime in the 1980s, I felt like I was undergoing a personal eco-transformation.
Youth is a tough place for words like "hypocrisy" and "compromise." Youth is where idealism likes to flower. It is fertile soil where absolutism can take root, where hard-edged convictions can flourish without being pruned back by circumspection or reason or collective reality. It's a great place for all or nothing thinking. Old zealots are less common than young ones. That's why the young make better soldiers and suicide bombers; they can really get behind a conviction, whether that conviction be clear-cutting forests in the name of "progress" or joining Earth First and tree-squatting.
I'm not so young anymore. And I have grown used to the many, many hypocrisies and compromises that are hardwired into modern life. I can see right through younger convictions, call bullshit on my earlier rationales and justifications, and somehow juggle the complacency of being a modern consumer-citizen with low-grade existential dread and quietly seething class-based rage that now shadows my day-to-day existence. And while I still believe that riding mountain bikes is a (relatively) low-cost, low-impact kind of activity, I harbor no delusion that this thing I do for fun and sanity is a zero-cost game, environmentally speaking. My struggle now, socially and intellectually, is trying not to fixate on what feels like a freight train of consequence barreling down on us all.
Right now, I have four pairs of shoes that I am rotating through a test cycle, all made somewhere in Asia. There are two expensive carbon fiber bicycles also being tested. There's another carbon fiber bicycle leaning up against the door of my apartment in Loreto, where I just flew along with a couple hundred other jet-fuel huffers. That bike has a spare set of carbon-rim fatty wheels in the spare room. Those bikes and wheels all came from factories in China, started out as some petroleum-derived compound that got refined into plastics and resins, squeezed in molds, baked in ovens, painted with more reconstituted dinosaur juice, wrapped in even more plastic for protection, carefully packed into cardboard boxes, flown or floated across a vast expanse of ocean, and turned into the bicycles that I am now riding. Bicycles, plural.
These bicycles get ridden up north on trails that humans carved out of the dirt, through landscapes where those trails previously did not exist. People drive in cars to trailhead parking lots, ride their bikes, have some fun, then drive home again. The trails themselves cut through topsoil, interrupt mycelium networks, alter animal behaviors, encourage the introduction of non-native and invasive seeds and even at the most considerately built level, represent an element of change. In Mexico, the bike gets ridden through a parched landscape of dust and thorns and fish skeletons and the detritus of human existence that is clearly demarcated by little bits of plastic garbage everywhere.
The clam shack at the end of my ride in Loreto just announced that they won't be serving clams for the next couple years because people have overfished the local clam population and this moratorium is a Hail Mary hope that the clam population might recover. I ate a lot of those clams. I am part of the problem. We are humans. We leave a mark. The more of us that congregate in a given place, the more of a mark we leave.
I do this because I love riding this stuff, and because I write here, on this website, where people want to read about this stuff. Okay, maybe not "this" stuff, but the fun bike stuff. The people who make this stuff, send it to me because they hope I will say good things about the stuff, and that may in turn induce some of you to buy more stuff. This is why we are referred to increasingly as "consumers" instead of "citizens." I consumed those clams. I consume these bicycles.
This website, meanwhile, would not exist if not for massive server farms humming somewhere over the horizon, usually placed near a convenient source of energy like a hydro-power plant or a coal-fired generator. Because the server farms need a LOT of energy to process all those ones and zeroes. And we down those ones and zeroes like drunks near closing time. By "we", I mean this website, all the websites like it, all the websites everywhere, and all of you staring at glowing screens reading these words, other words, scrolling through pictures of bikes, crash reels, videos of cats, and TED talks about the interconnectedness of tree roots and mycelium networks.
It should also be observed that this website is something of a meta-sanctuary with regard to consumerism and mountain biking. The readership here does not reflexively cleave to bro-titlement, and we don't spend all our editorial time knob-polishing the newest, shiniest, most consumptive toys just for the sake of the fawning. We talk about cost and consequence. We ask difficult questions of ourselves and others, even if we don't have answers.
There are days when I can almost pretend there isn't any dark writing on the wall, that Everything Is Going To Be Okay, and that we can party on the way we always have, that our children will too, that their children and their children's children will get to enjoy fresh air, loamy booters and lots of chocolate clams forever. But increasingly, I feel like we are going to be handing down a legacy of cataclysmic violence and an ash-choked end game, and it is going to happen sooner than I want to admit. It won't be caused by us choosing to play around in the woods on our bikes. But playing around in the woods on our bikes won't do anything to pump the cosmic brakes on when or how it comes to pass, either.
Ahhhh, lookit me. I'm rambling again. Sort of like The Stranger's monologue at the end of The Big Lebowski, stuck without an ending. I am brim full of worry, gaseous with judgment, and I have no answers. May as well go for a ride. I will savor every second of it, even the uncomfortable bits. It could always be worse. The dude abides.