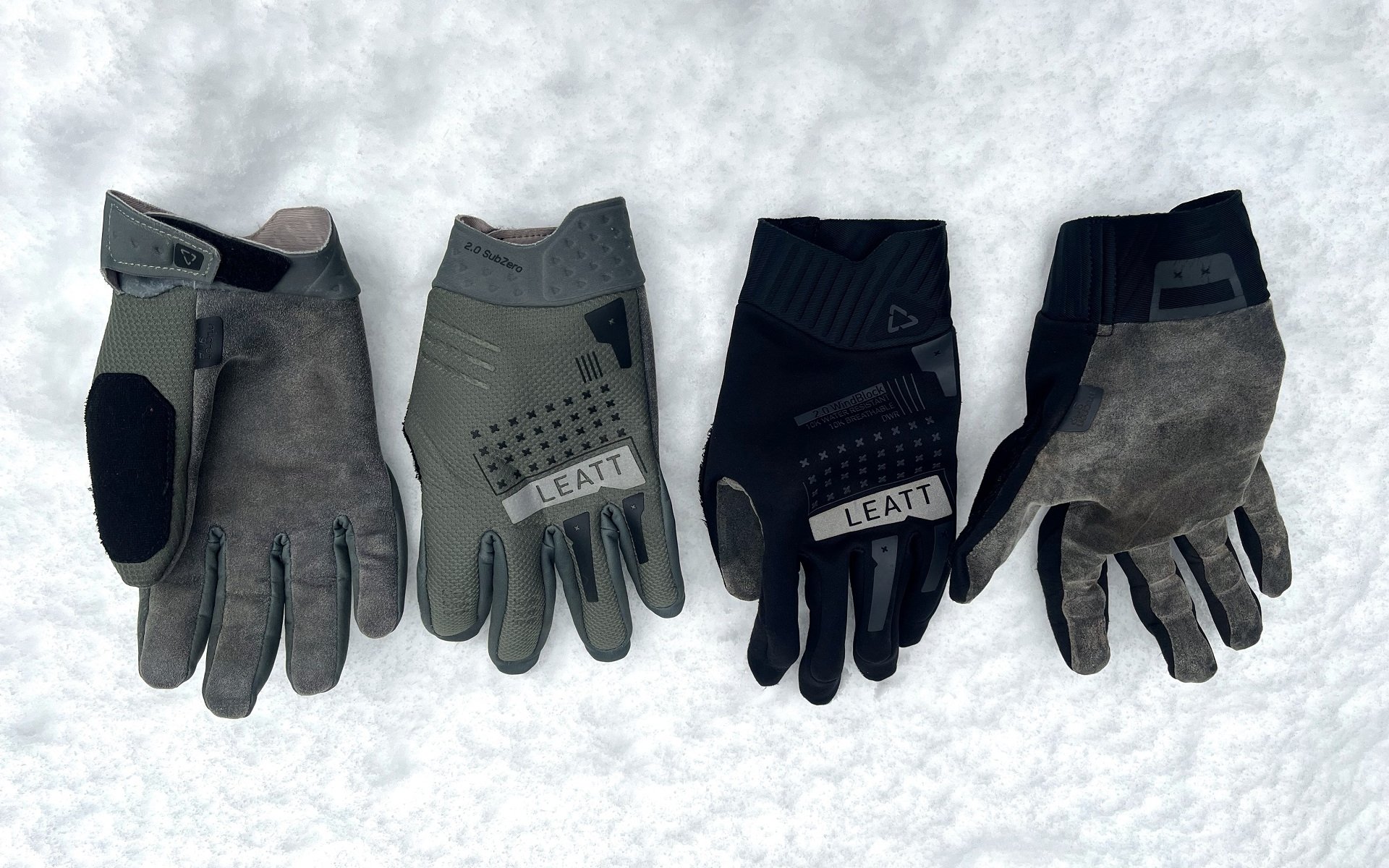 REVIEW
Leatt MTB 2.0 Gloves - WindBlock & SubZero
Fall Or Nothing
I have ridden in Leatt's MTB 2.0 WindBlock gloves on almost every ride for months. They have relegated my longtime winter go-to, the 100% Brisker, to deep-in-the-pack backup status and, as a serial glove washer, I'm disgusted to admit that they're currently so nasty-stiff that they're posable. They simply must be ready to go whenever the opportunity to ride arises.
In comparison, the heavier Leatt MTB 2.0 SubZero gloves are almost brand new. Over the same time period, I've worn them on a half-dozen bitter and biting commutes, when it's been too wet or too crisp to feel my hands wearing the 2.o WindBlocks, and maybe thrice in the forest. They're warmer than the WindBlock but much thicker. The Sub Zeros are an excellent choice for the odd day of sopping & sharply cold riding here in Raincouver, but I'd be running pogies with regular gloves if I often needed that much hand-insulation.
SubZero
I don't have a pile to say about the SubZero gloves. Like all the Leatt products I've tried, the quality of manufacturing is excellent. On the cold front, I despise the Velcro closures. I'm especially stormy about these Merino-killing hook-and-loop tabs when I compare them with the excellent stretch-wrists of the WindBlock gloves.
Sizing doesn't quite scale either. Where Leatt's large gloves generally fit just a bit too big on my hands, while the mediums are much too tight, the extra padding makes the SubZero on the tight side. Not so much that I'd size up, but if you're a Leatt glove aficionado who has found perfection in one of their fair-weather gloves please keep it in mind if ordering these online.
The colour I'm wearing is called 'Pine' and it's the middle ground between boring black and the properly passionate 'Lava' red colour. The fingers and palms are thin enough that I don't feel like I'm riding in mittens while the microfleece backing is ultra-comfy and the 3mm neoprene centre keeps the heat in.
When I pull them out of my pack, I'm always happy the SubZero gloves are there. They're just thin enough that I can effectively brake and shift on trails and compared to the WindBlock, or my Brisker gloves, they trap heat much better when they're fully saturated.
WindBlock
The WindBlock gloves, on the other hand, I can wax on about for hours. These gloves are f*cking awesome. They feel just barely thicker than all but the most papery summer-weight gloves I own and yet, when dry they're almost as warm as my 100% Briskers. Once they're soaked through the WindBlock gloves are so much better than similarly saturated Briskers that they're worth every extra penny of the 13 USD additional purchase price.
For someone who never needs to review another pair of gloves with Velcro tabs, the WindBlock MTB 2.0 is my new gold standard for fit thanks to the stretchy wrist cuffs and backing material and I'm thirsty to try on their summer-weight MTB 3.0 Lite gloves.
One place that Leatt consistently impresses me with soft goods - gloves, shorts, and jerseys - is the quality and quantity of stitching. Whether it's the multi-row stitching using what they refer to as "Stretch Stitch thread for seam strength" or they simply have a higher degree of QC/QA than many other brands, I've yet to experience a Leatt product with bad stitching.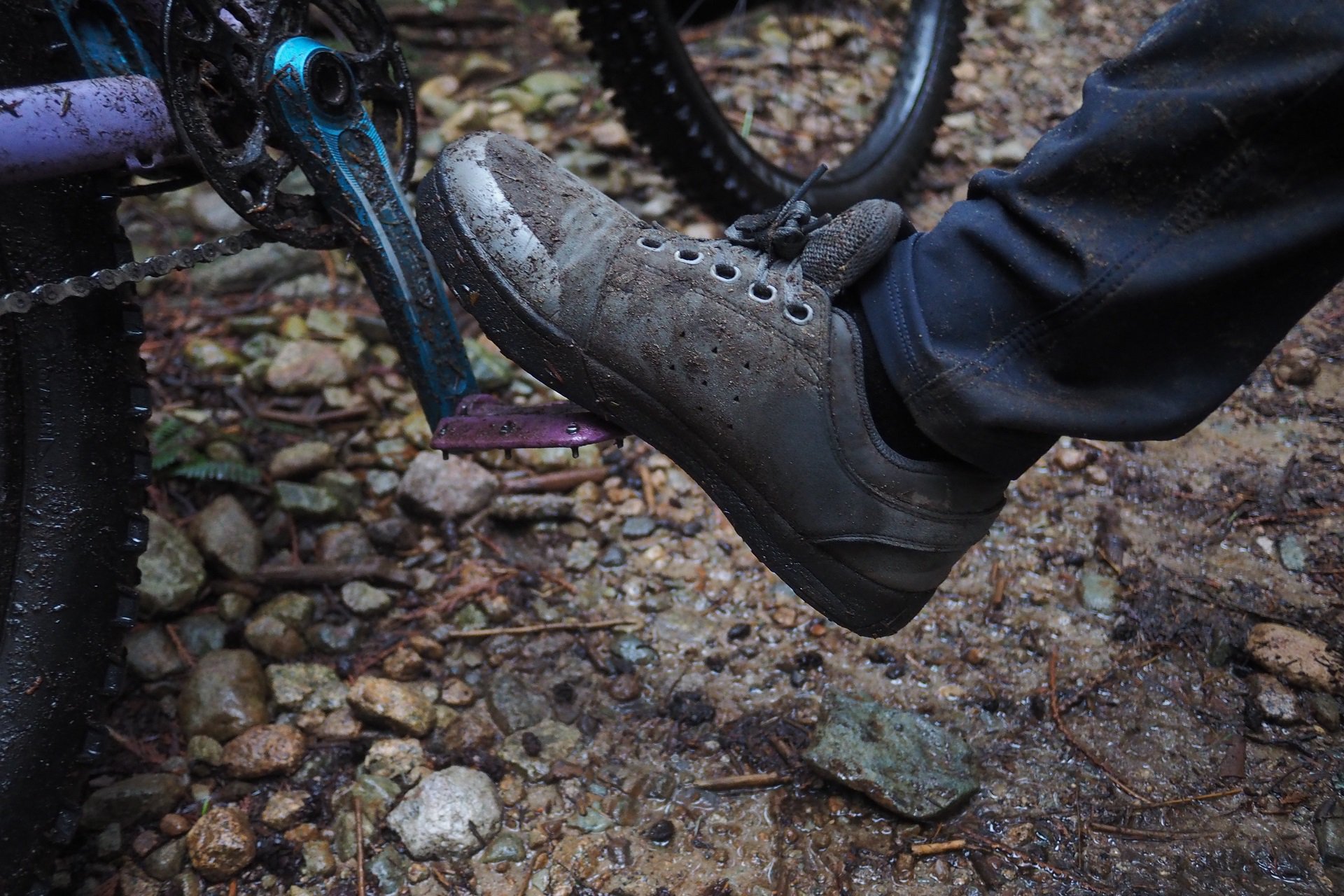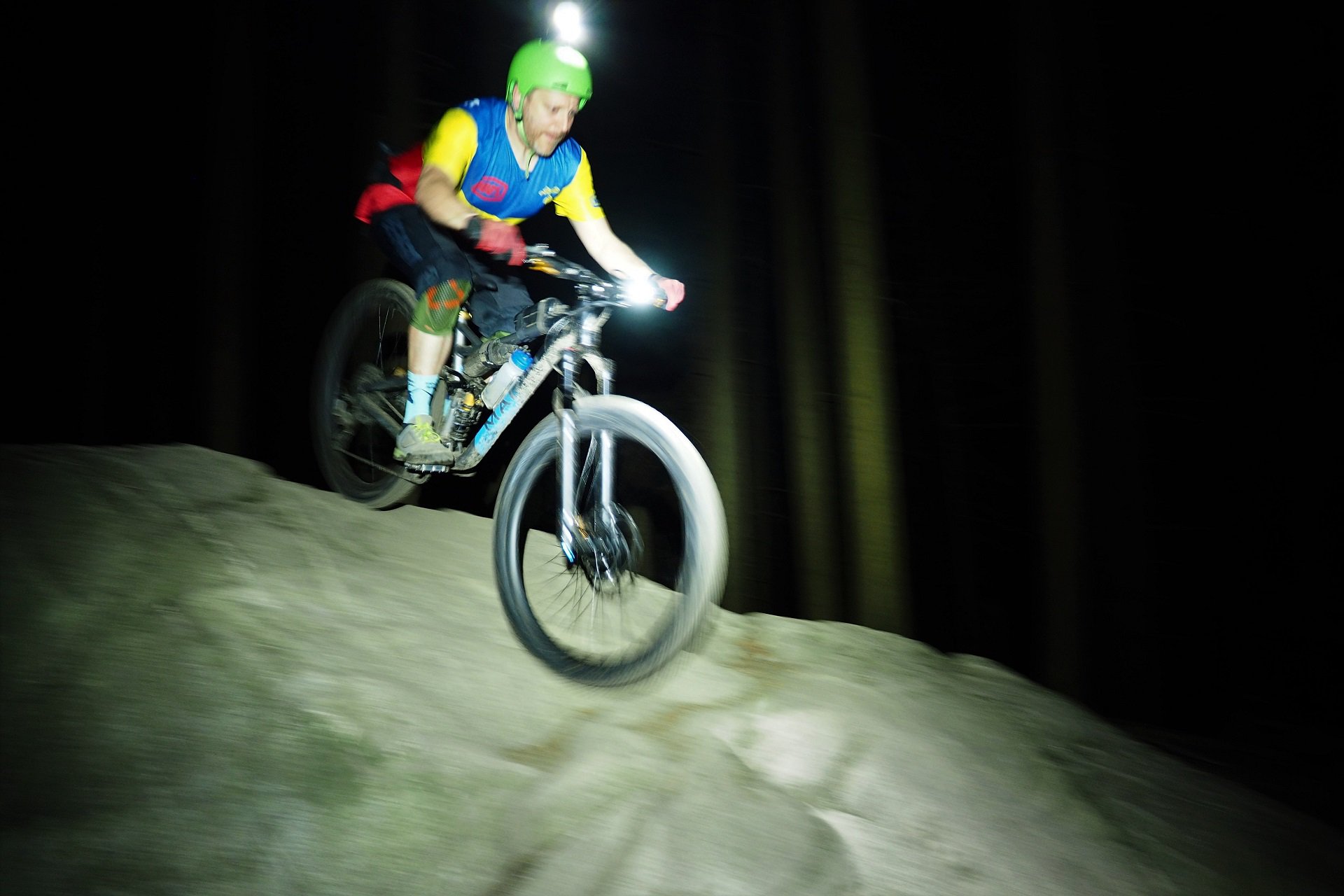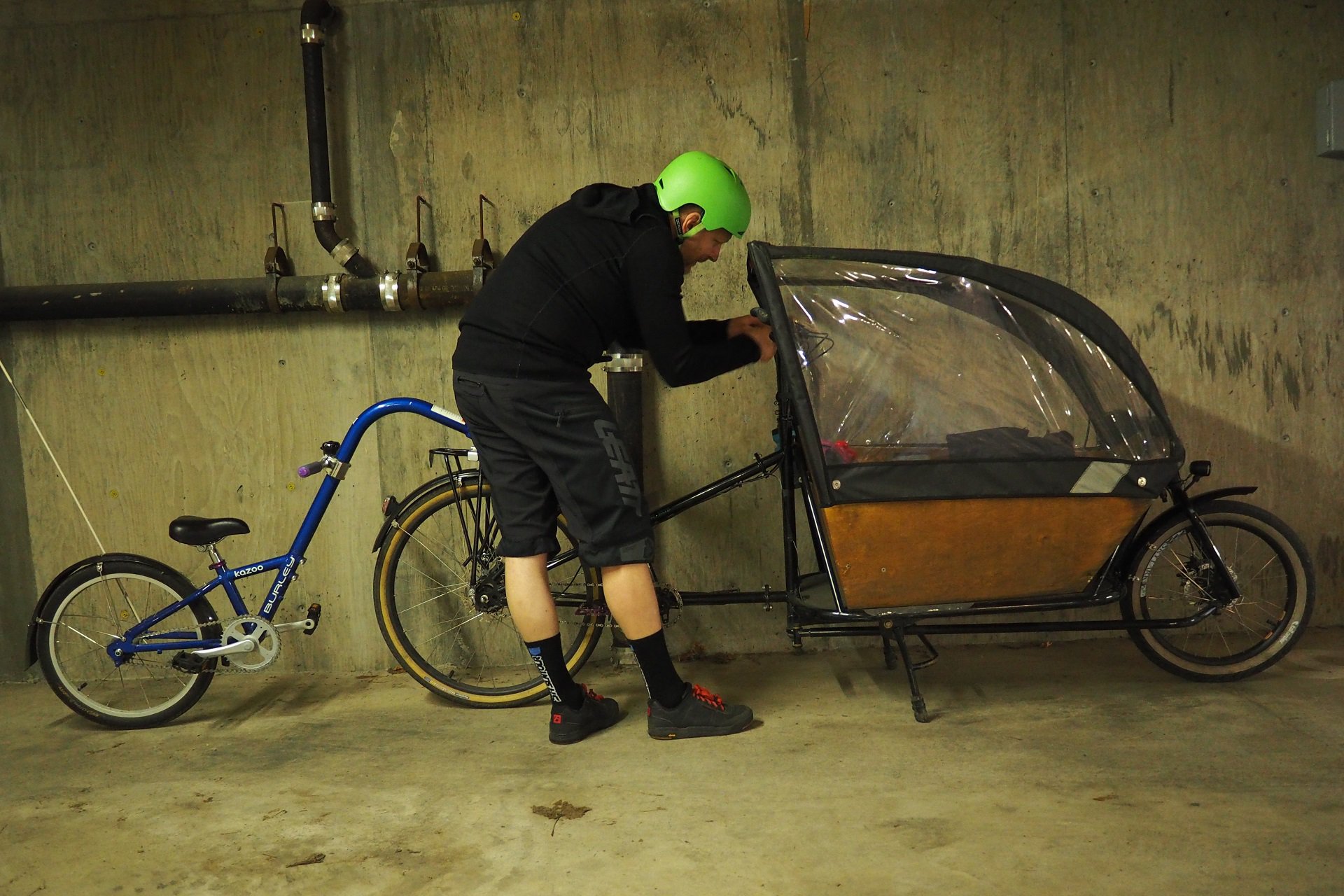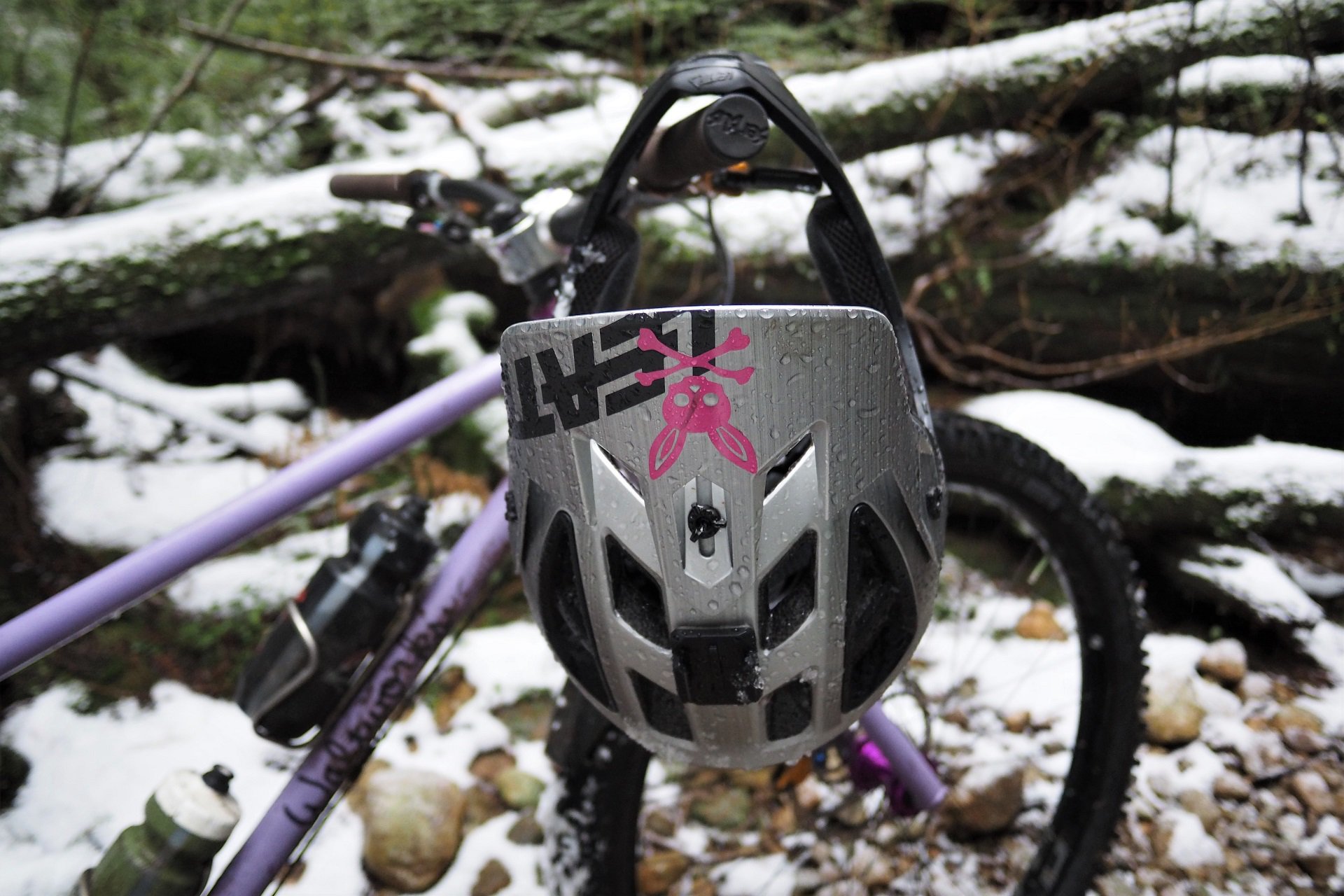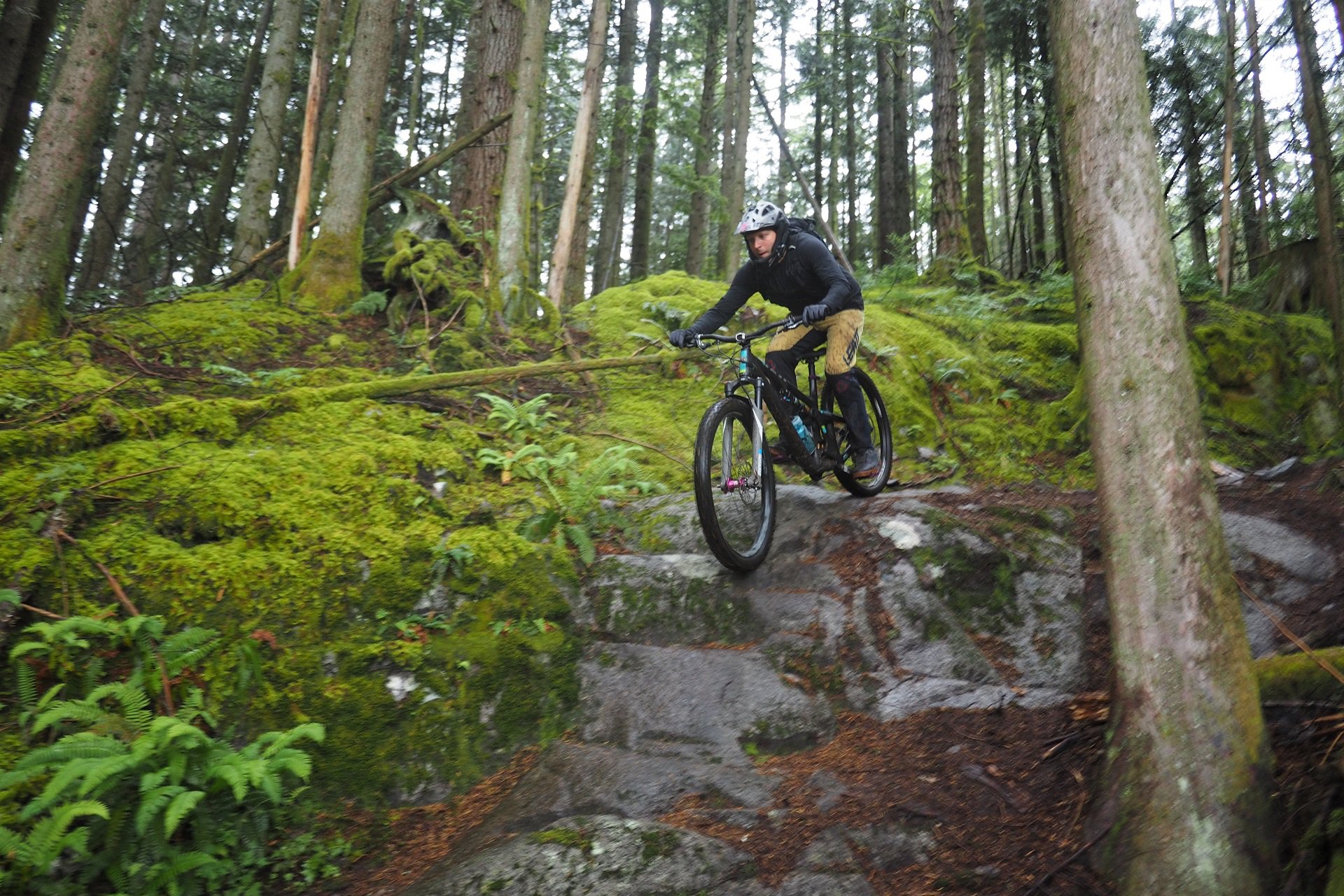 As with the SubZero gloves, the MicroGrip palm material provides on excellent traction on my grips and brake levers, wet or dry. The light-coloured, grey, material has stained in a couple of places but that's neither unexpected nor a concern for me. From the minimal wear so far, my expectation is that I'll be able to revisit this same pair of gloves this time next year.
Not to come across as a choosy-beggar, or spoiled product reviewer, but for my money, a fresh pair of Leatt WindBlock gloves should not be boring black. As with the SubZero colour options, there's a middle-ground Titanium grey option and a bolder colour Leatt calls Rust that really speaks to me. There isn't a purple option.
I suspect in a decade I'll still have this same pair of Leatt SubZero gloves floating around in the bottom of my pack. I have a friend who's offered to cut off the Velcro tabs and sew in some stretch fabric instead so when my bicycle commute warms up a bit I'll take them up on that, but otherwise, at some point, I'm certain I will have amortized the 48 USD cost of entry. Especially as properly damp sub-zero rides count as double-time.
On the other hand, wearing the MTB WindBlock 2.0 gloves as much as I am, some five to six months of the year, I'm certain to happily go through a few pairs over the same time frame. If there's a better mix of lightweight, stretch, warmth, wind resistance, and thickness for me, for Vancouver's North Shore winter, I haven't found it yet.
Weather-resistant materials are improving all the time and, even if they weren't, I'm certain every premium cycling wear brand will have 300 USD wireless-rechargeable heated bike gloves in no time. For now, if you run hot but your hands are cold, the Leatt WindBlock is a great option, with the SubZero for particularly brutal days or those who will trade some extra thickness of extra warmth.
Both gloves carry an SRP of 48 USD. Leatt sells their gloves as unisex and the WindBlock is available in sizes S-XL while the SubZero is sold in sizes S-XXL. For more information check out the WindBlock and SubZero MTB 2.0 gloves at Leatt.