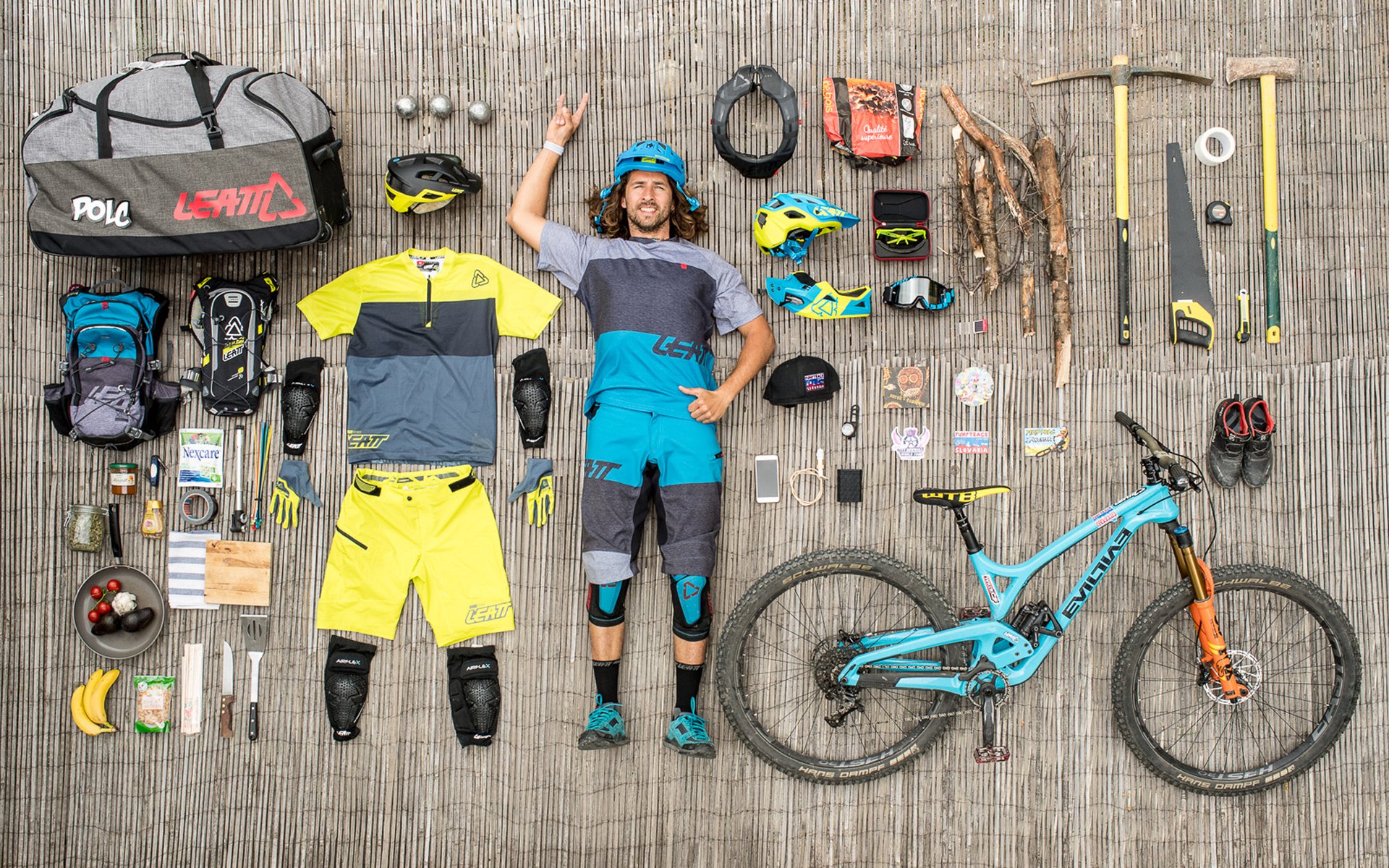 PRESS RELEASE
Leatt Launches Fresh Gear for 2018
Not content to rest on their laurels in the gravity world, Leatt have designed and launched a fresh set of trail bike-oriented gear for 2018. The big highlights are a full lineup of lighter weight clothing, and a surprisingly affordable DBX 2.0 half-shell helmet that incorporates their 360° Turbine Technology for concussion protection. Get the highlights below, and get the full rundown over at Leatt's 2018 Bike Website.
---
The inventors of the Leatt-Brace® step up their game for 2018, launching an all-new apparel line for trail riding, including jerseys, shorts, gloves, jackets, hydration, and a 120-euros helmet featuring 360° Turbine safety technology. 
The experience gained in helmet construction is transferred to a new entry-level neck brace that is lighter than any other model before. The new 6.0 knee pad shows a unique hard cap construction, combined with the advantages of their 3DF soft impact foam.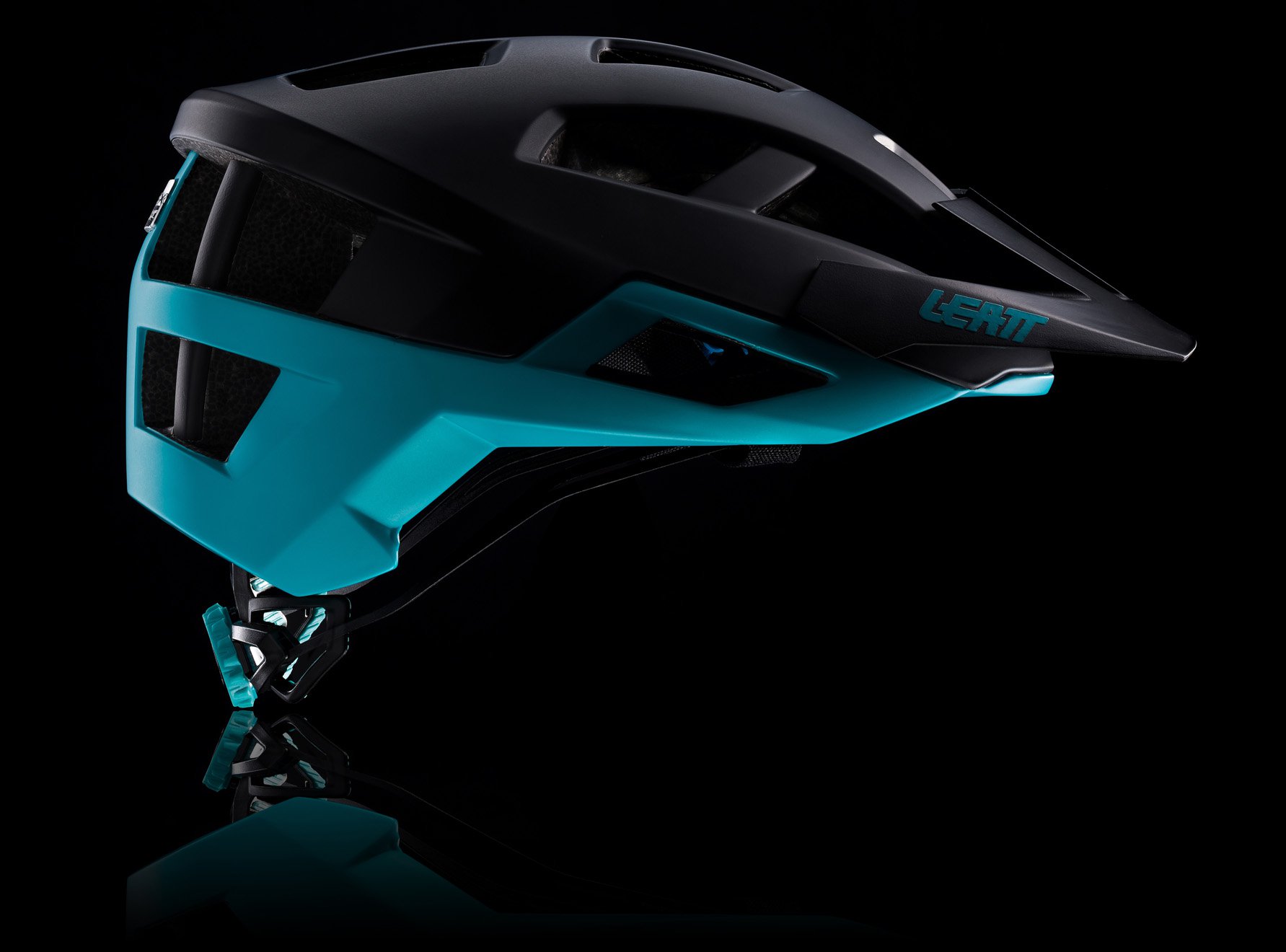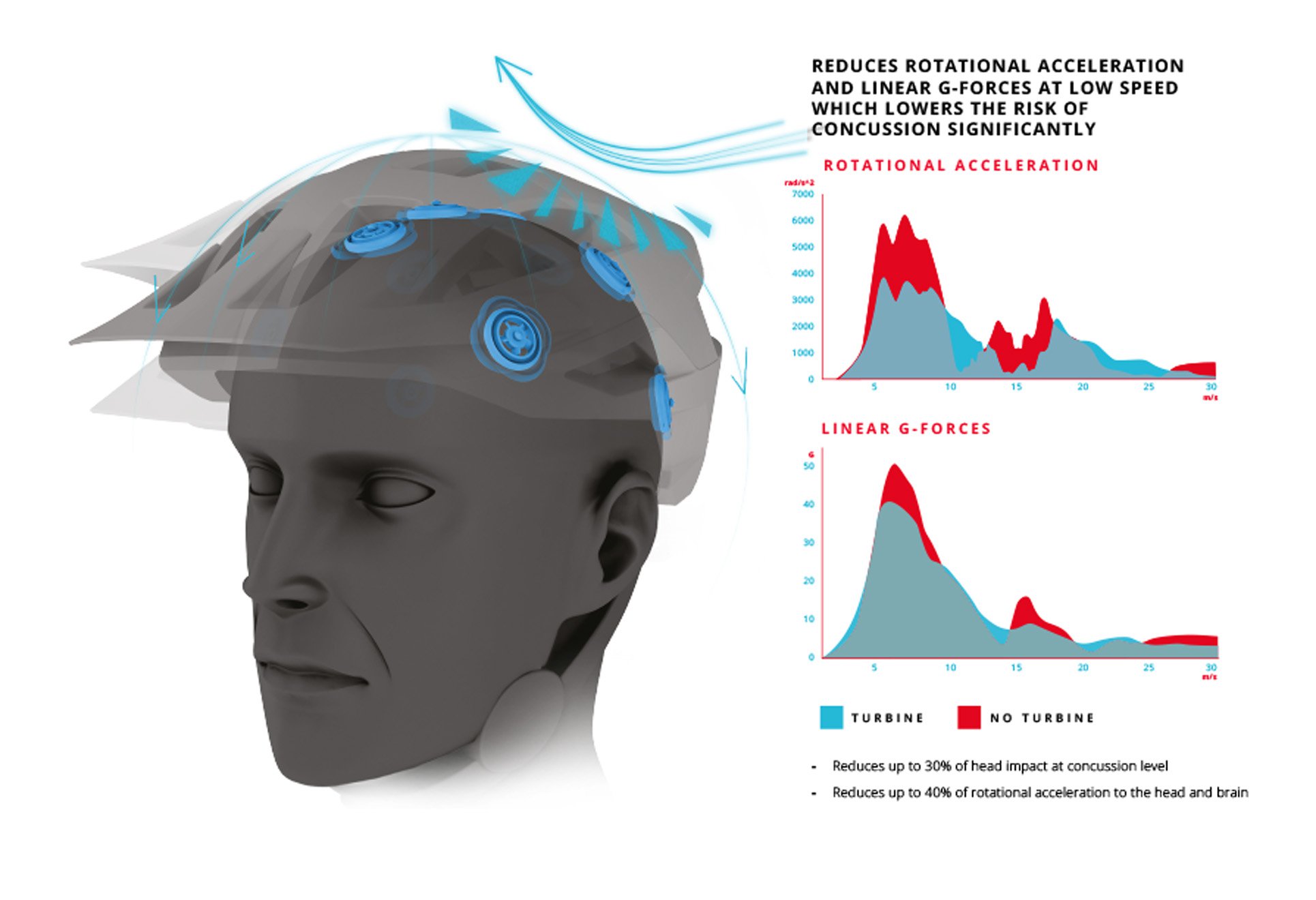 Looking for a sleek yet safe helmet? The DBX 2.0 brings Leatt's DH-proven safety technology to your home trail at a very attractive price point of 119€ RRP. It is equipped with 360º Turbine Technology that helps reduce the risk of head impact at concussion level (by up to 30%) and rotational acceleration to your head and brain (by up to 40%). 
Ten turbines are set inside the helmet that hardens on impact. Combined with the classic EPS in-molded shell, this dual-density construction dampens all kinds of impact – from low to high speed. The helmet is well-ventilated with 20 vents, lightweight and is equipped with Quattro Force Control for easy custom-fitting with the turn of a dial, as well as with a breakaway visor.

The first neck brace that is manufactured from an in-molded EPS construction with a Nylon core that is similar to many bicycle helmets. The lightest neck brace in the Leatt range, the 3.5 is 30% lighter than the existing 5.5 models. At the same time, it is the most cost-effective Leatt neck brace at an entry-level price point of RRP 279, - (adult sizes) / 229, - (Junior).
The 5.5 and 6.5 Leatt neck brace models offer a more custom fit than the 3.5. However, the semi-rigid chassis is still adjustable to fit most riders' body shapes. Like all previous Leatt neck brace models, the DBX 3.5 is CE certified as Personal Protective Equipment and has been lab-tested and proven to reduce neck forces, thereby lowering your chances of a serious neck injury by up to 43%.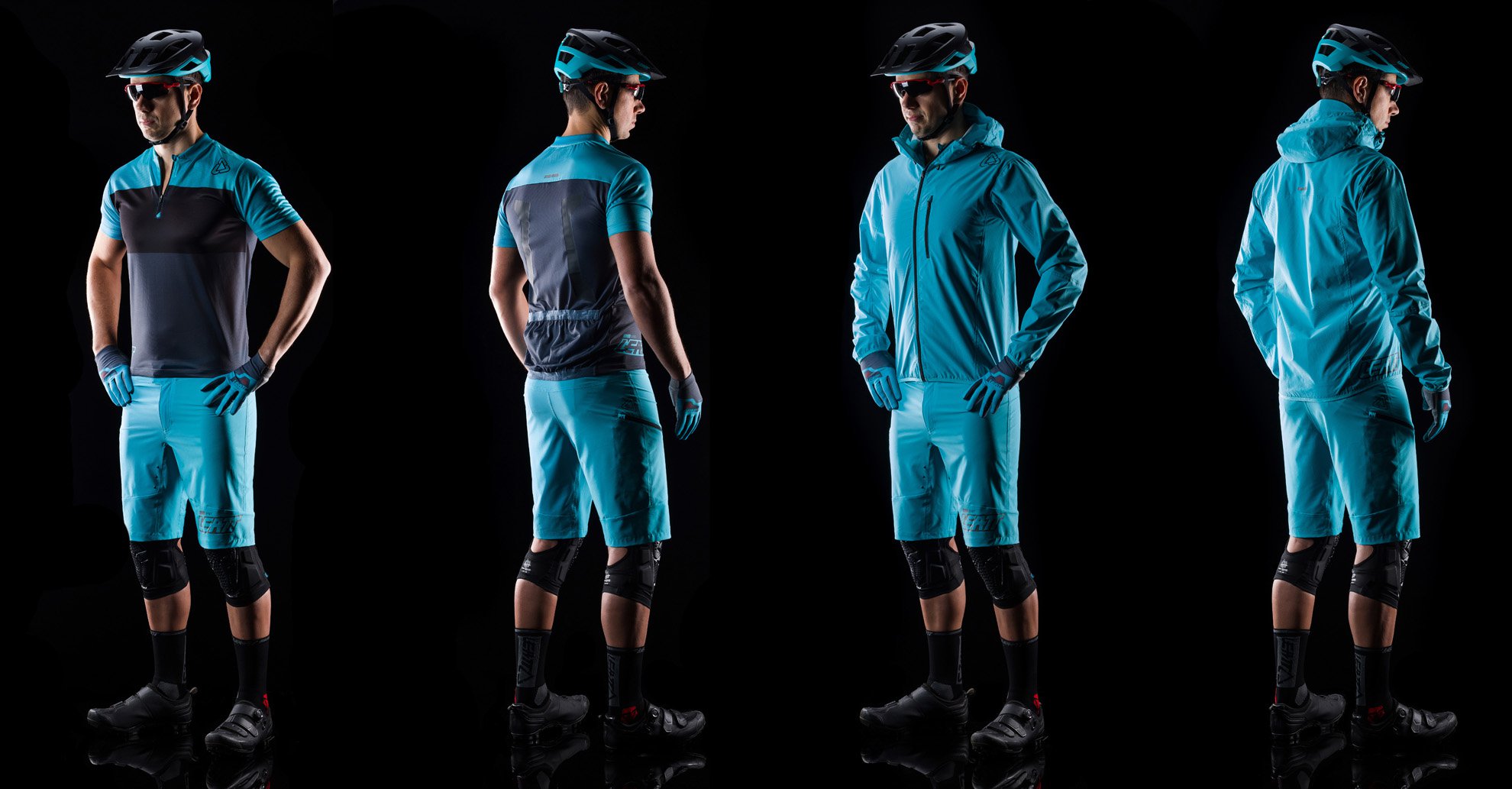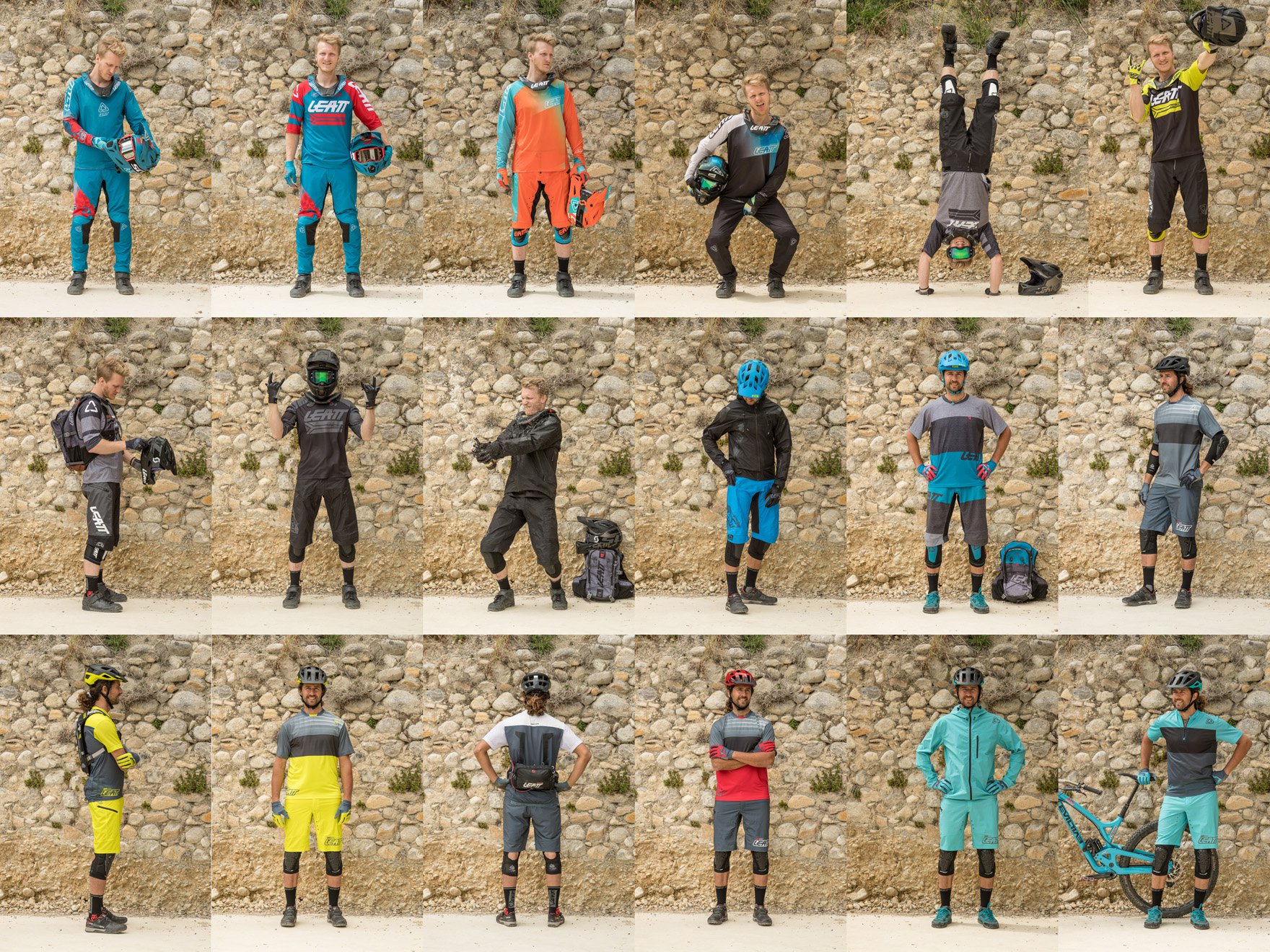 These slim/tailored fit jersey and shorts are made of very light, robust and breathable fabrics, making it the perfect combo for climbing and descending all day long. The four-way flex shorts include a chamois liner and two zipped pockets (one at the center back and the other on the mid right leg). It is priced fairly at 89 Euro with the jerseys starting at 59€. 
Two styles are available – a more casual-looking tee (with one hidden pocket) and a classic ½ zip jersey with a ventilated back panel, including three bigger stash pockets. The super lightweight, compact, windproof and water-resistant jacket is made of a breathable stretch fabric and will retail for below 100€. 

The 1.0 and GripR gloves own a new palm made of MicronGrip, which is claimed to be super comfortable and tear resistant, with or without comfort padding. Prices start at 29,99€.