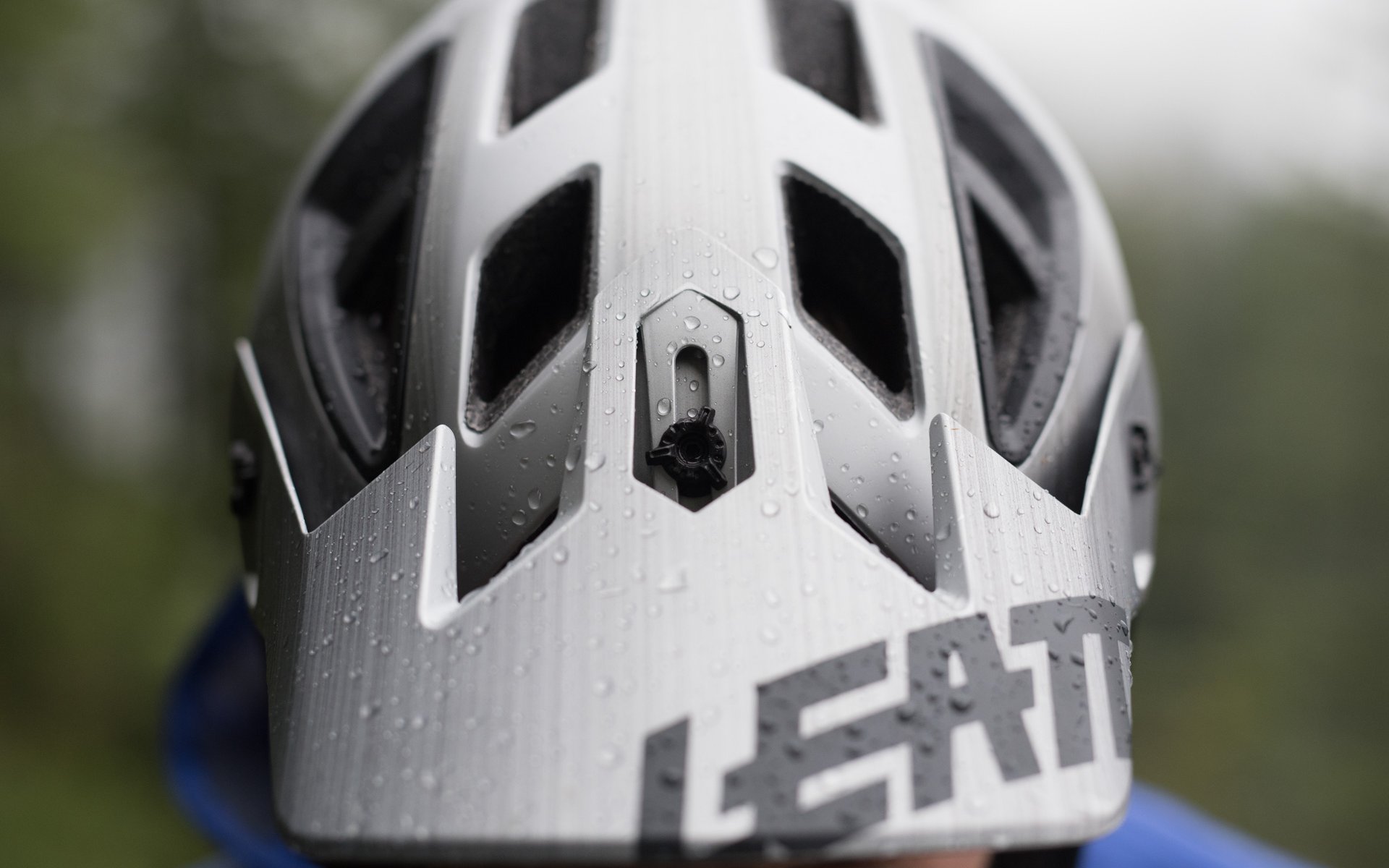 2 Minute Reviews
Leatt DBX 3.0 Enduro Helmet
Chin Barometer
It took about five minutes to master installing & removing the chin bar on this Leatt DBX 3.0 helmet. It's such a quick process that removing the faceguard to partake in Flask Friday or for a chat is an afterthought.
Despite the ease of use, the great looking lid feels damn solid once the two chin bar clasps are tightened. I haven't smoked my face into the ground for science (#sorrynotsorry) but face-hugging cheek pads and the great fit of the half-shell are confidence inspiring.
The conflict for me comes down to when to wear the helmet. With the chin bar installed it's hot, even with 23x vents, and Darth-Vader-loud for extended uphill efforts. I never want to be that guy cruising nasty sections of trail with protective gear strapped to my back. I'm also a serial banterer and my ultra witty quips sometimes go unheard behind the mask.
As well as I fit the DBX 3.0, I tend to leave it at home anytime I'm pedaling with a group unless we're riding outside my comfort zone. Where it sees a ton of use is on early morning solo rides or when I'm in the woods working on my night moves.
Descending with the chin bar installed is a treat with a light mounted on top. The extra support means I can get away without overtightening the helmet ratchet a couple extra clicks as I do when headed down sans bar.
Leatt is highly safety focused from their breakaway visor for a rotational reduction in crashes to the little blue alien suckers that make up their 360 ̊ Turbine Technology. Leatt claims the Turbine Tech reduces up to 30% of the head impact on concussion level forces and up to 40% of rotational acceleration to head and brain.
I ride alone, and at night, quite often on aggressive trails so I appreciate the value of 240 USD Leatt compared to the price of teeth. At the same time, I got by for years without a convertible full face and given that I don't generally wear it on group rides if it weren't for solo laps it would be hard to justify owning it.
If I was regularly riding DH or Bike Park trails I would choose a more DH oriented product, like Leatt's DBX 5.0.
I find the DBX 3.0 is a great fitting half-shell so I would consider buying it and only taking the chin bar with me on rides I thought I'd use it. But there's something Karmatic about making that choice that sounds painful.
Looking to buy one helmet that's convertible for most aggressive riding this side of the DH/Park? Need a little extra confidence boost at night or for winter riding in general? Is a chin bar the difference between riding solo and watching TV?
There are a lot of situations where the Leatt DBX 3.0 Enduro makes perfect sense and, personally, it's the best fitting convertible helmet I've worn.
For more information on the 240 USD Leatt DBX 3.0 Enduro Convertible Full Face please click here.