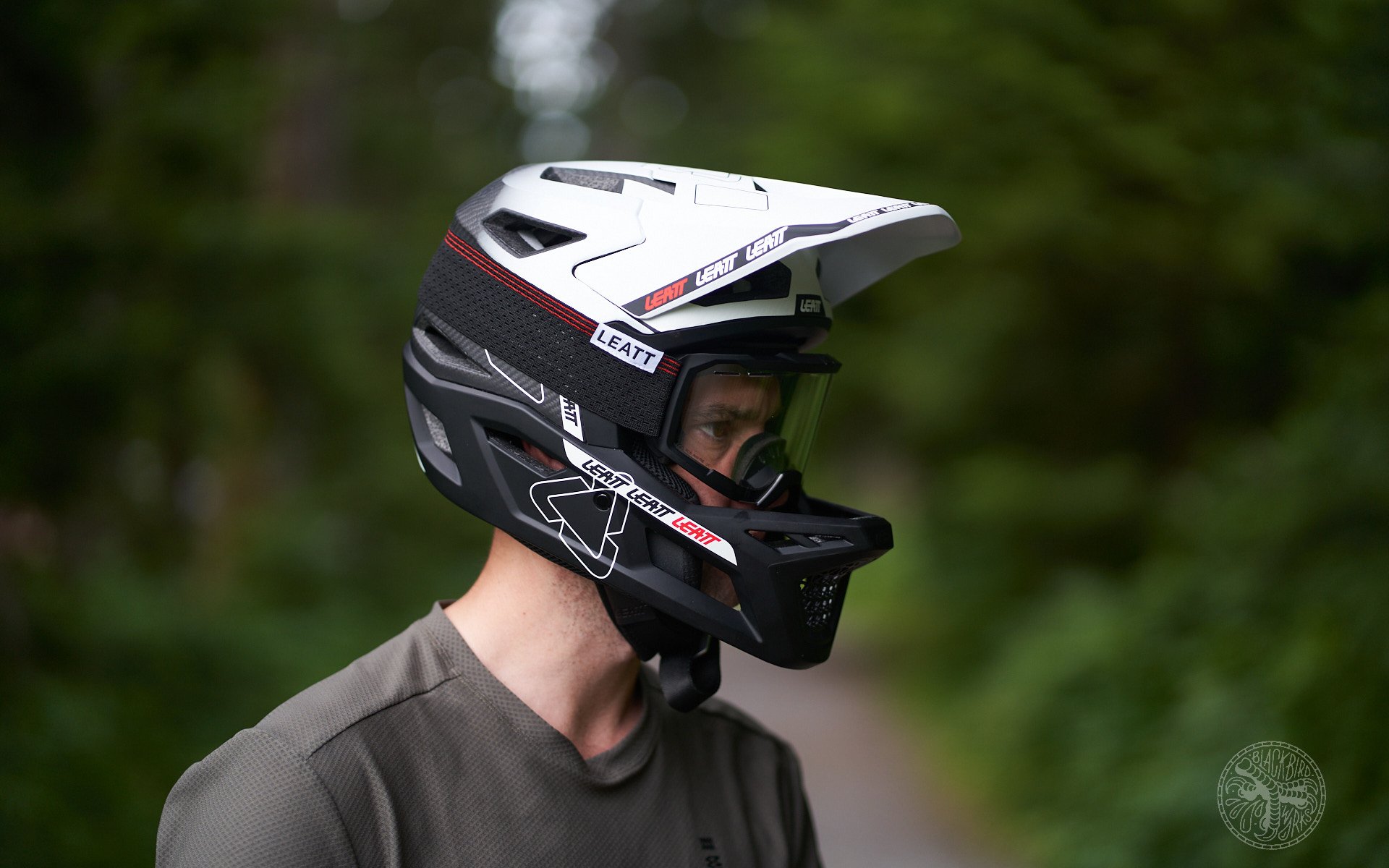 New Releases from Leatt for 2024 Ridden and Reviewed
Leatt 6.0 Gravity Helmet and 4.0 X-Flow Goggles
Leatt 6.0 Gravity Helmet
The new 6.0 Gravity is Leatt's lightweight DH-Certified helmet, and was released in Leatt's 2024 Product Launch. In the Leatt line, the 6.0 helmet fits between the heavier, motorcycle impact-rated 8.0 Gravity, and the 4.0 Gravity helmet that is also DH Certified, but less expensive and heavier.
Features:
M-Forge carbon shell with composite chin bar in 2 shell sizes.
22 Vents.
DD ring closure system.
Weight: Measured 868 grams in size medium.
Pricing is $559.99 CDN or $379.99 USD.
While this helmet is being launched now, I got a pre-production helmet in July, and have been riding in it since.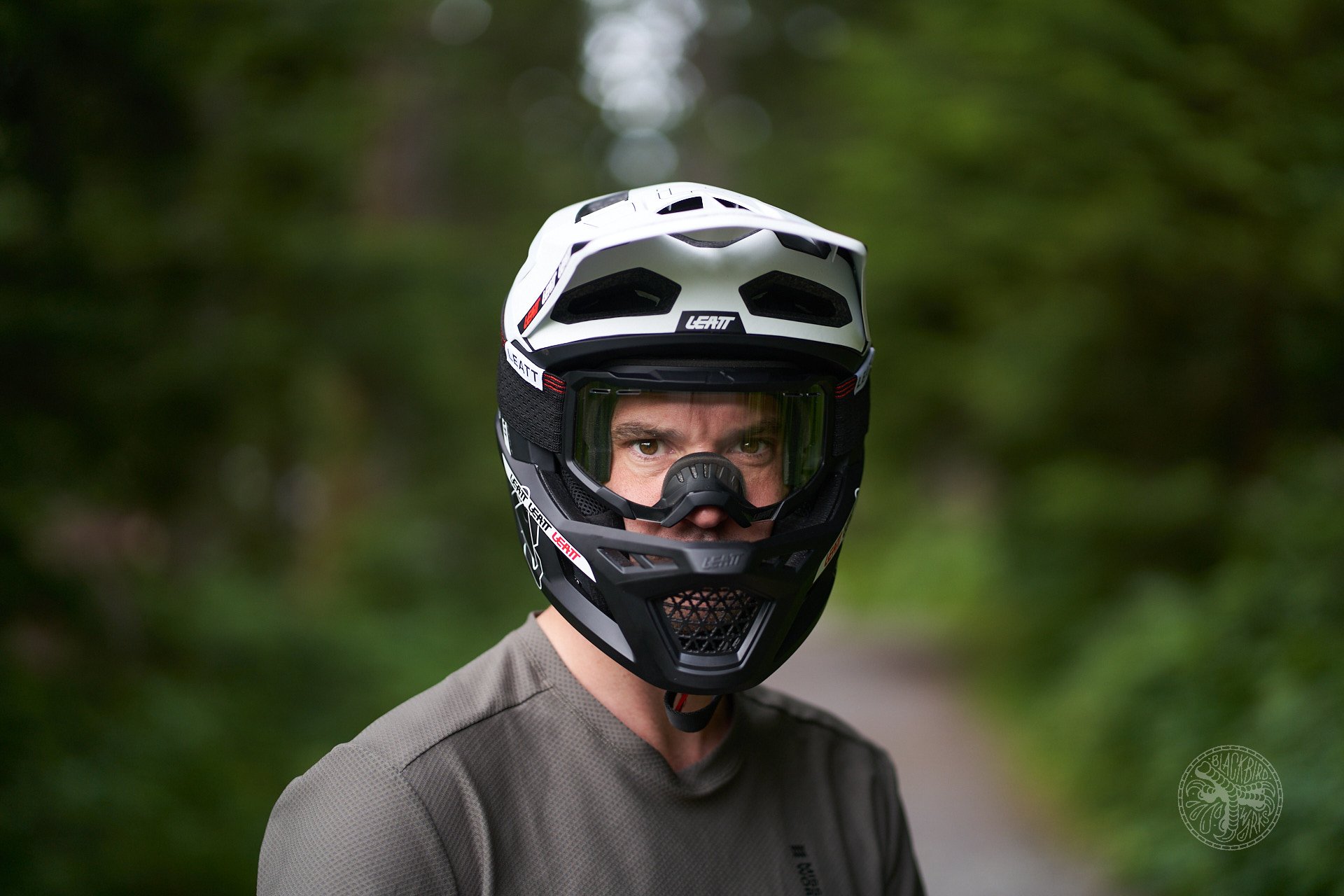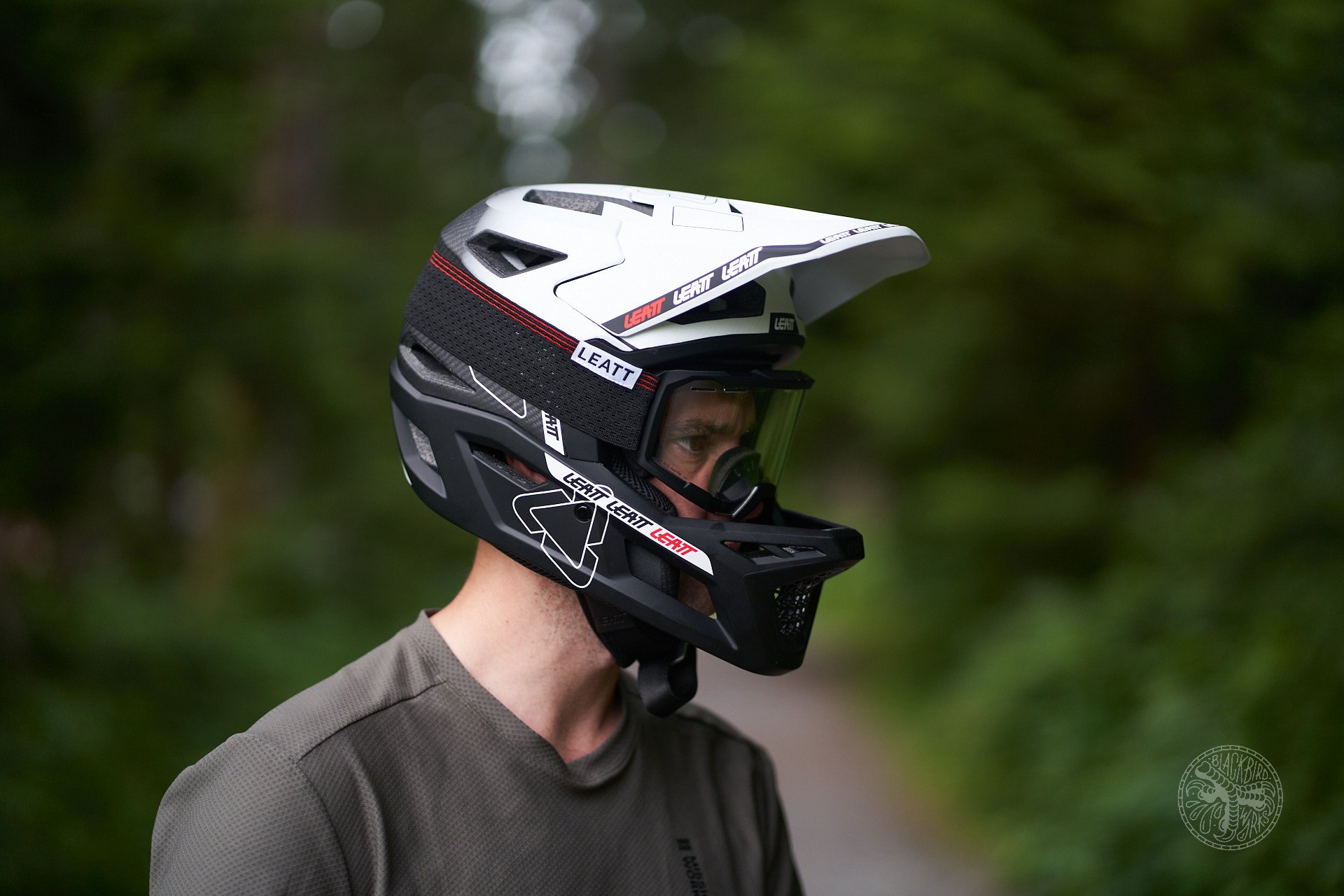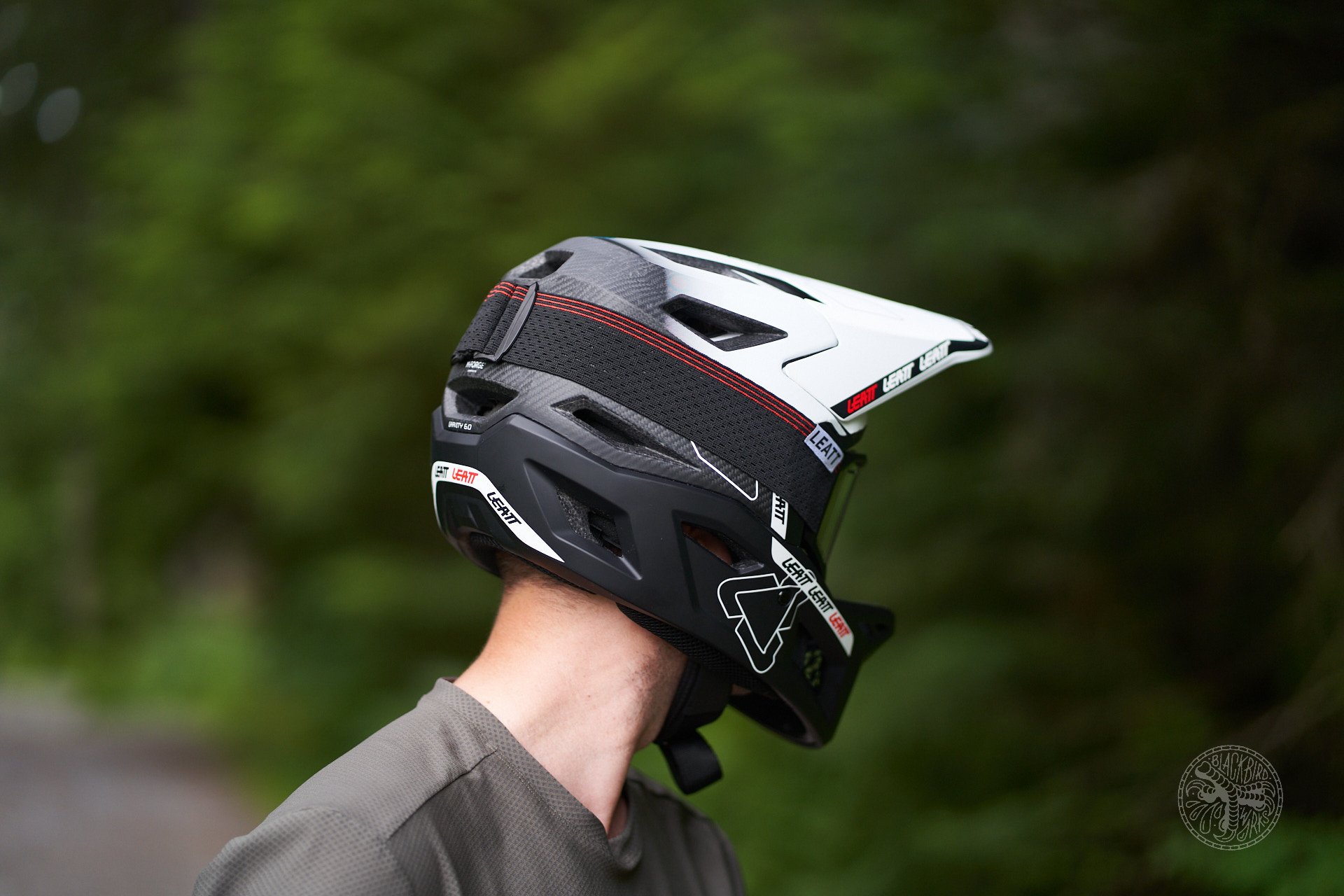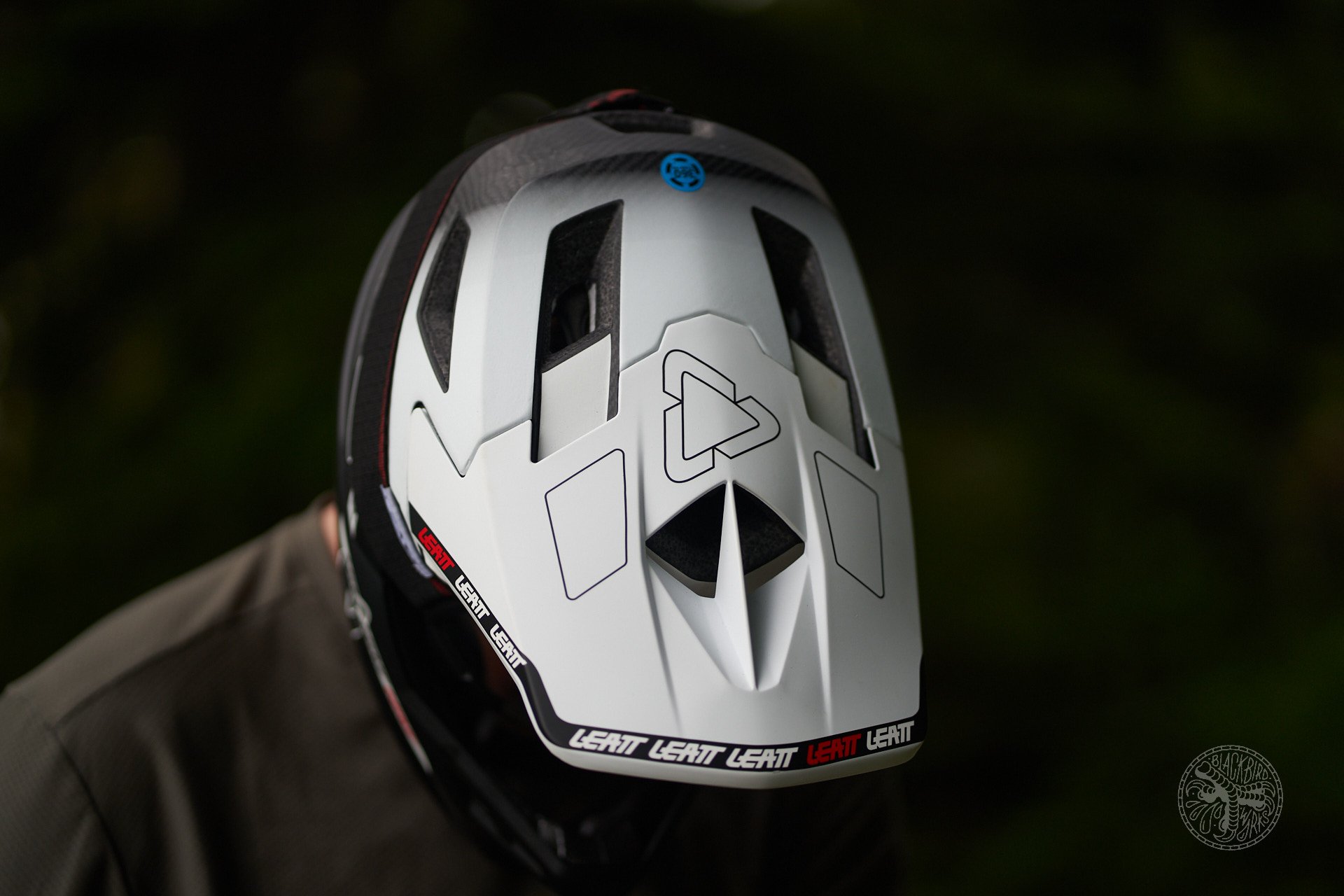 The first thing I noticed was how much I like the fit of this helmet. Putting the Gravity 6.0 feels more like a substantial moto-inspired downhill helmet than the other light DH helmets on the market. I think the thicker padding is more tolerant of different head shapes too, so it should fit more folks. My size medium, 57 cm melon fit into the size medium 6.0 Gravity helmet perfectly.
After the fit you may notice how light and ventilated the 6.0 helmet is for a full face. I've been taking it on more "shuttle pedal" rides, and haven't suffered wearing the full face even on longer, steeper, more technical ascents. Removing the mouthpiece cover delivers more fresh air to your face when climbing too. The Dri-Lex liner feels great against the skin and seems to do an adequate job of adsorbing and wicking away sweat.
Aesthetically I think Leatt have struck a nice industrial design balance. The helmet has good proportions, with nice details, while not looking over styled. I really like how the visor is integrated into the helmet shape rather than looking like an after thought that was bolted on later. I don't mind that the visor is not position adjustable, because it's in the perfect spot as is. I like the graphic design too, striking a balance somewhere in between too boring and too Nascar.
Thankfully I haven't bumped my head in the 6.0 Gravity helmet to date, so I can't comment first hand on the impact protection the helmet provides. That said Leatt seems to go above and beyond most in designing and evaluating protection equipment. The 6.0 Helmet uses Leatt's 360° Turbine Technology (the blue squishy UFO looking things inside the helmet) that Leatt claims reduce peak brain acceleration by allowing the helmet to rotate relative to the head in an impact. Check out this White Paper published by Leatt regarding their Turbine design and testing.
Leatt 4.0 X-Flow Goggles
The 4.0 X-Flow Goggle is intended to be a more ventilated goggle that is comfortable and secure like a google, but with the ventilation of glasses. This is achieved by removing the foam padding from the cheeks and the foam across the top vents. The 4.0 X-Flow Goggle uses the same lens as all the other Leatt goggles. Pricing is $99.99 CDN or $69.99 USD, and they weight 152 grams.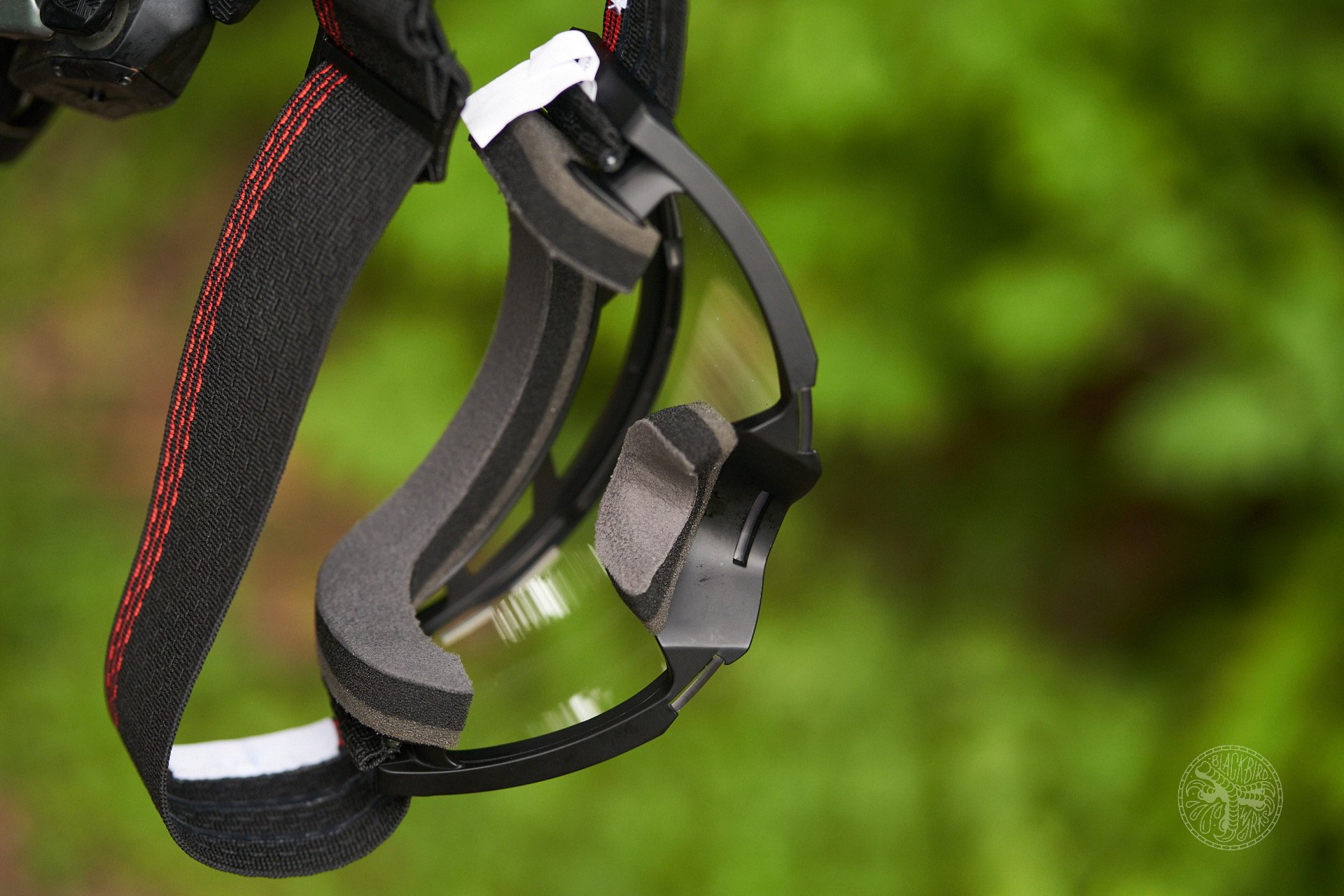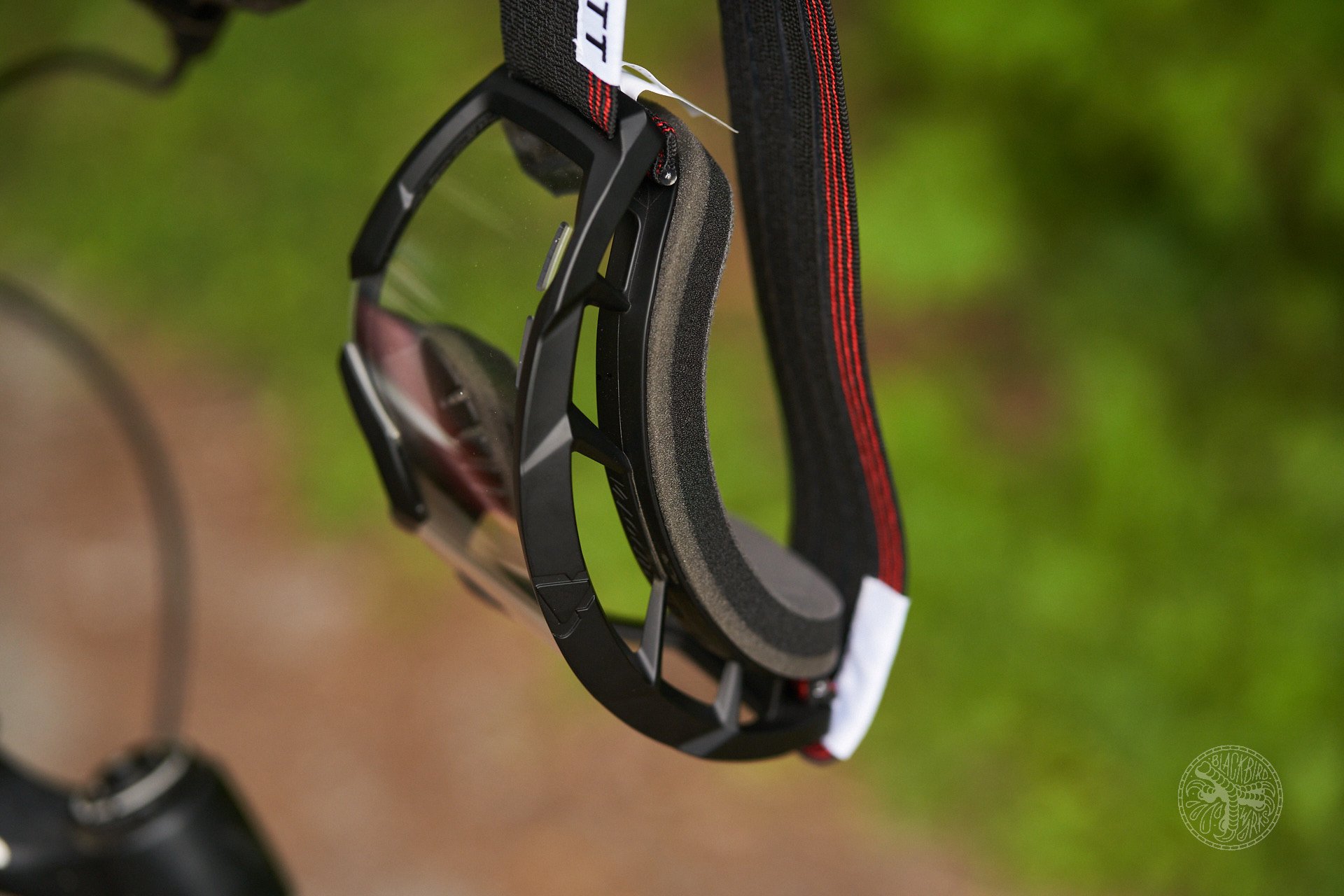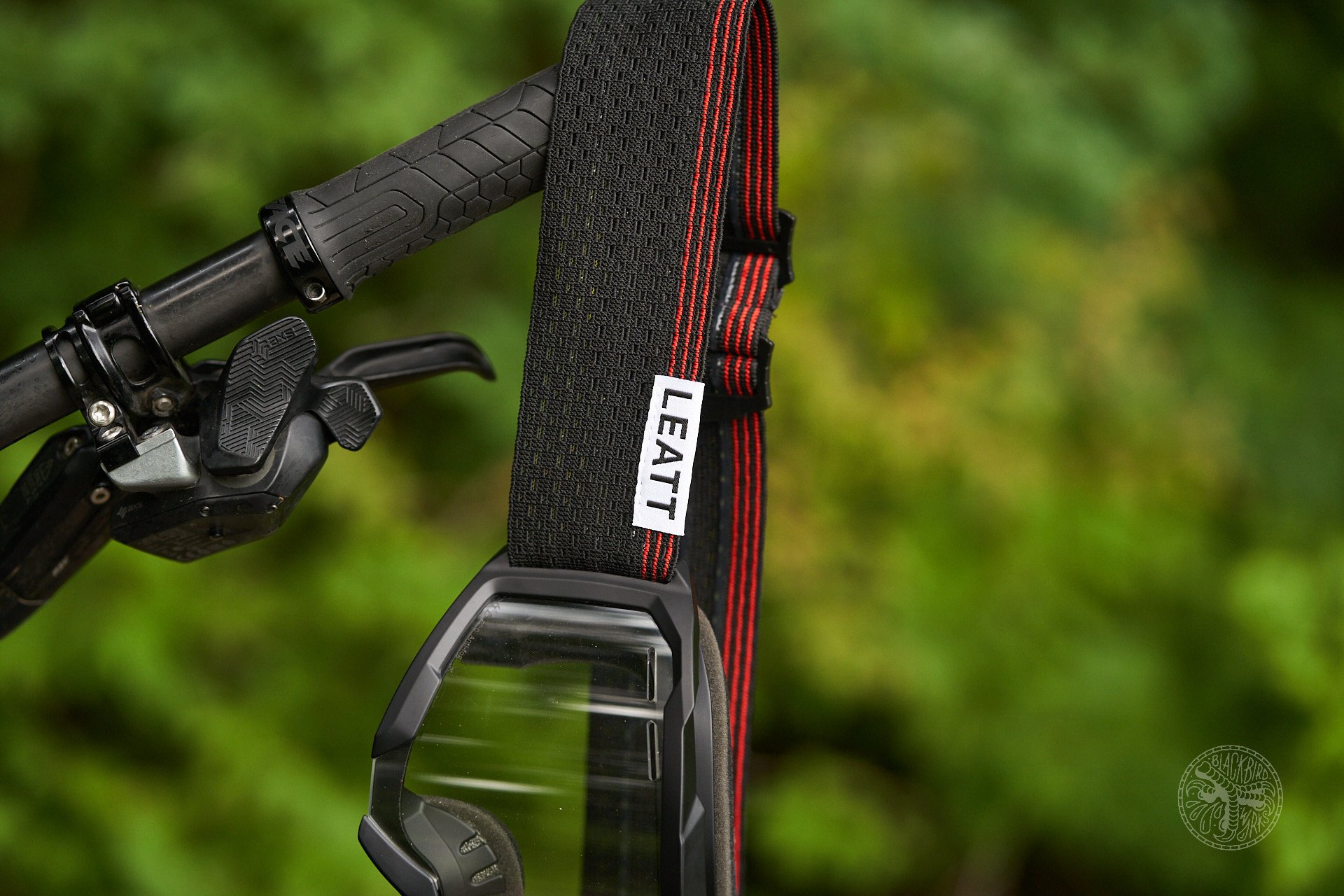 The Leatt 4.0 X-Flow googles are both a product that nobody asked for and one of those "why didn't I think of that?" designs. I abide by the strict glasses only with open face and goggles only with full face rules. I'm also a properly sweaty dude, so when riding / racing enduro with a full face, I suffer from fogged and sweaty goggles. When I wear glasses, I always have drips of sweat on my lenses by the bottom of the trail. These might be a great highly ventilated goggle that I could wear with a full face without violating the rules. I'd be inclined to try these with an open face helmet too. I enjoyed riding in these because I didn't feel the need to pull the goggles off every time I stopped to let my face breathe. I'd just leave them on.
I was concerned about debris coming up the underside of the goggle, and getting crap in my eye, or getting stuck in the goggles, but I haven't had this happen once. I've had maybe one piece of debris that got flung up, and quickly departed out the bottom. I've been using these more and more now that the weather is wetter here in the fall, and they've been excellent. In many ways I prefer these to wearing glasses as they adsorb brow sweat well, and don't bounce around on my face. Two thumbs up to Leatt for these, I'm a fan.
When worn together, the 6.0 Gravity helmet and the 4.0 X-Flow Goggle make a light and highly ventilated full face/goggle combo. Riding the bike park, and shuttling in this set up both kept me cooler and more comfortable than expected. While I prefer to wear the more protective 8.0 Helmet when I'm riding and racing my downhill bike, I think the 6.0 Gravity is a premium option well suited for the vast majority of folks looking for a dedicated full face helmet. Goggle-wise, if you'd like something more ventilated than regular goggles, and want more security and sweat absorption than glasses provide, I'd recommend checking out the 4.0 X-Flow Goggles. Two thumbs up to Leatt for two excellent products.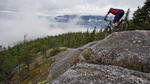 Tim Coleman
Age: 41
Height: 183 cm / 6'
Weight: 87 kg / 192 lbs
Ape Index: 1.055 / +10 cm
Inseam: 81 cm / 32"
Preferred Riding: Gravity Mountain Bike
Bar Width: 800 mm
Preferred Reach: 500 - 520 mm (but this is stack and head angle dependent)