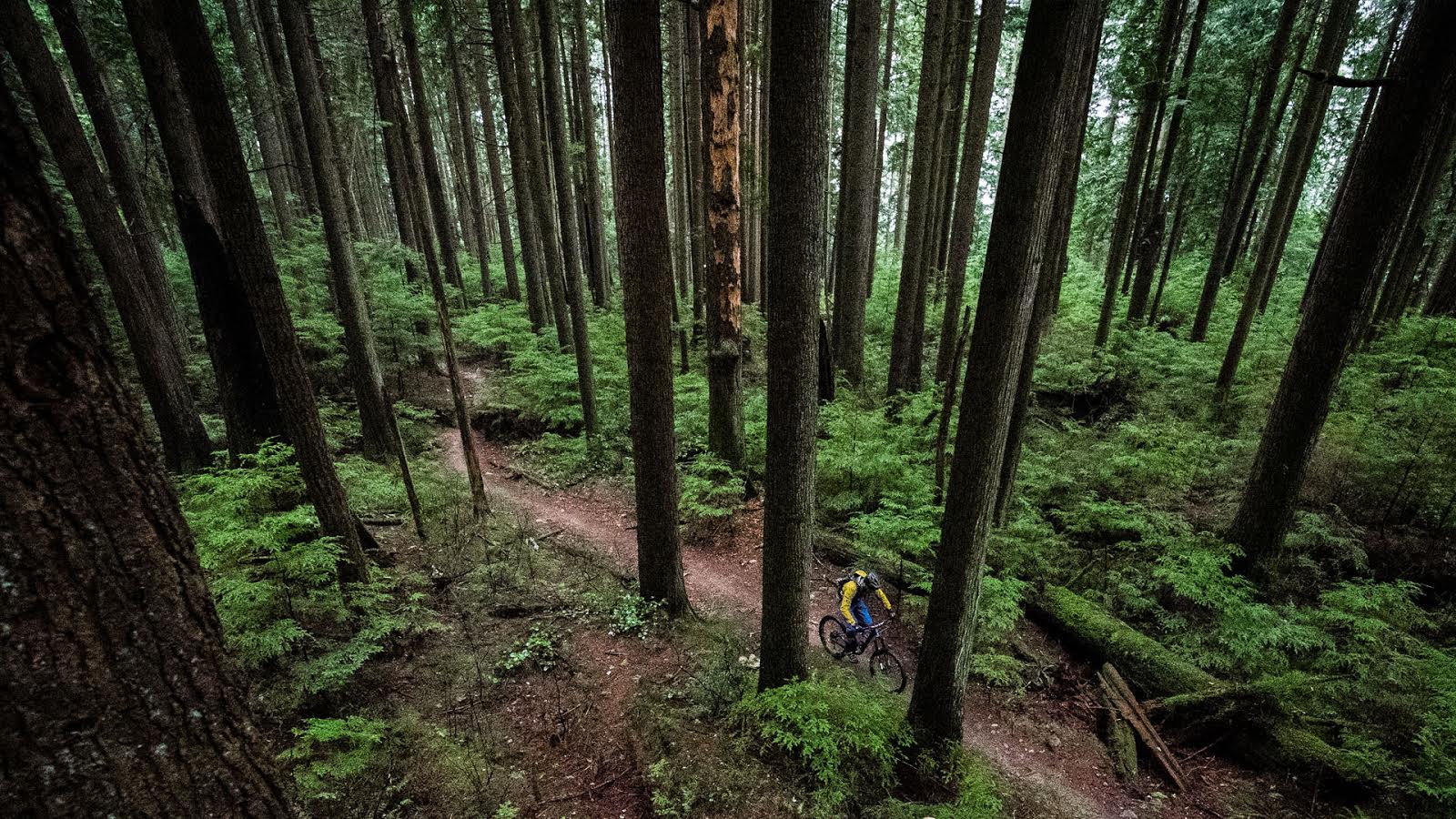 Learn to Manual with Ryan Leech
Ever have the wheelie dream? I do. It's better than a bathtub full of Jell-O. In it, I'm riding around on my back wheel, wheelieing and manualing all over town (it's always an urban ride). I can pop up from a manual onto a bench or a ledge and keep going without a hitch. Down hills, around corners, and on skinnies. The balance point feels like a bean bag chair – big and squishy and easy to sit in for as long as I want. Making that dream come true? Easy. Just one thing: I need to learn to manual. I blame my parents, really, because I was born without the wheelie gene. Good news for making my dream come true: Ryan Leech's learn how to manual (and bunny hop) course is about to be released into the world.
Check the teaser:
A Little Background
For years now (actually at least two decades), Ryan Leech's Trials Exhibitions have been a mainstay at big events like the Sea Otter Classic and Crankworx. Packed crowd, every time. He's racked up impressive segments in movies like the Kranked series, single-handedly evolved the sport of trials by eliminating check hops from his technique (and heavily influencing guys you may have heard of like Danny MacAskill and Chris Akrigg in the process) and has been practicing yoga for over a decade (and teaching for at least five years). He even sat down with Seb Kemp to talk about yoga, and the Kemp-en one dished some gold.
So: trials guru, expert showman (including a stint in Cirque do Soleil), yogi. And all that time, he's also been a bike coach, making him eminently qualified to teach the rest of us how to ride like him become better riders. He launched his 30-day wheelie challenge course online a year ago, and the testimonials and feedback from people who ponied up $30 to take it is a testament to how well he's pulled the whole thing together.
Next was a balance course, and there are also guest posts and tips and tricks for a variety of levels and techniques. In other words, Ryan Leech has something to teach almost everyone, and his online courses come highly recommended. You can now sign up as a member for $20/month and have access to the library of online courses – so if you have a bunch of free time coming up and want to practice more than 15 minutes a day, it's all there for you.
All right, there are actually two teasers. You should watch this one, too – every time I see it it makes me that much more keen to get started and make that wheelie dream a reality.
---
Have you got the wheelie gene? If not, maybe you should let the virtual Ryan Leech help you learn to manual.