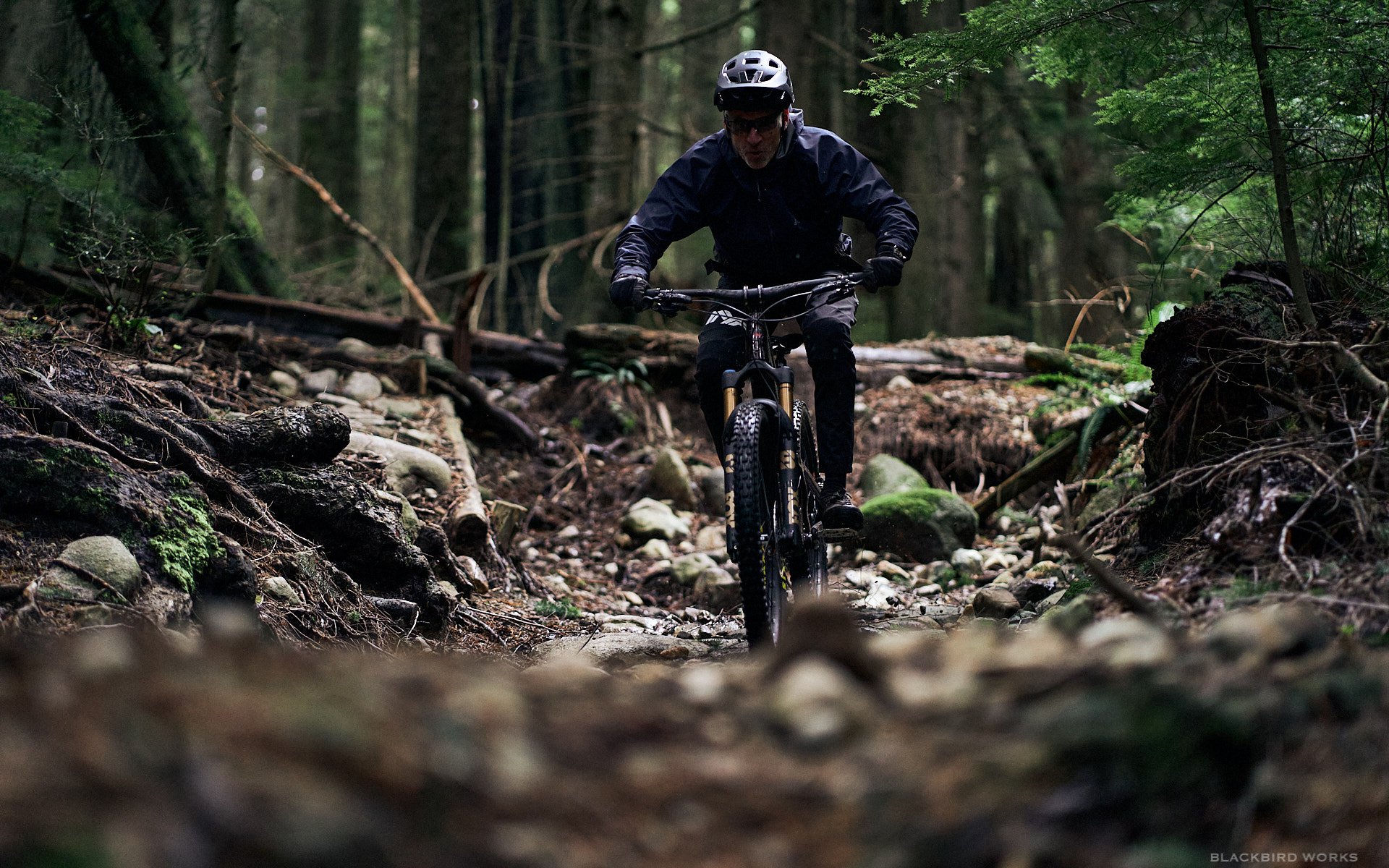 REVIEW
Lazer's new Jackal MIPS MTB Helmet: Reviewed
Until recently Lazer has been off my radar. I didn't have much exposure to the 101 year-old Belgian brand and when I did notice, the helmets didn't pique my interest. There was a time when it seemed like every Lazer helmet was modelled after the leather hairnets Tour de France racers wore in the 50s, which makes sense considering how popular road and cyclocross racing are in Belgium.
Lazer Jackal MIPS - Features
399g (as weighed) size Medium
Rubberized goggle grippers
Lightweight magnetic buckle
Universal goggle grip
Strap on camera or light mount
3-position goggle-friendly visor
180 USD // 249 CAD
Shimano snapped up the Lazer brand in 2016 and recently they've been pushing harder in North America. Newer off road designs, like the Impala, have begun to line up better with the MTB aesthetic, and the Jackal continues the move in the right direction. Features are on the money as well with eyewear placements and a ledge with a rubberized portion to keep your goggles in place, if you are feeling bold enough to go full enduro. The 3-position visor also moves high enough to plant your goggles there when goggling isn't required. It's seemingly not removable which is good from my perspective because it means there are no bolts to lose and it's easily adjustable even from the saddle during a ride.
Venting seems good but it can be a little tricky to determine that in December. Channels beneath the MIPS direct air from the front vents to the rear, creating a Venturi effect to cool down your noggin. I think. Any helmet with MIPS internal, as opposed to the ball and socket strategy of MIPS Spherical as seen on the Giro Manifest, will be compromised in terms of airflow because the MIPS structure, while aligning with the vents, blocks the channels that run along the helmet's interior.
Virginia Tech's 5 Stars?
Several helmet manufacturers have recently been touting their "independent" ratings from Virginia Tech. The institution claims that, "Simply stated, the helmet ratings identify which helmets best reduce concussion risk." The Lazer Jackal gets 5 stars (out of 5) which must mean it's virtually impossible to sustain a concussion wearing this helmet (Note - to be absolutely clear, I am not saying this is true).
I find this system interesting considering I've never seen any study proving that the use of any helmet reduces concussion risk. To be able to create a scale with gradients to rate the effectiveness of something that hasn't been proven to be effective at all (to my knowledge) is quite an achievement.
Shockingly, I'm skeptical of Virginia Tech's findings, not in relation to this helmet (which received 5 stars) but in relation to every helmet. I had a phone call with a representative from VT and I asked about these findings. When I asked how it was possible to create these ratings despite a lack of evidence that helmets prevent concussions, the young woman on the other end of the line told me enthusiastically, "but we have proven it!" While her enthusiasm was inspiring, she wasn't able to tell me how researchers had proven this or point me to any studies. To be clear, this is absolutely no judgement about Lazer's fine brain protector but I find it disappointing that any helmet manufacturer would push ratings that seem (based on my admittedly preliminary research) to have questionable validity.
In terms of fit the size medium Jackal just barely fits my 58cm noggin. At first it seemed a little uncomfortable but after I adjusted the retention system to sit lower on the back of my head the fit is good. It doesn't feel like it was made for my head like some others but any pressure points I felt at first are no longer noticeable.
The retention structure is easily adjusted and it tightens easily with a single gloved hand without having to remove the helmet. An issue I found, because I am so close to needing a size large, is that the arms of my eyewear don't easily fit between the plastic retention structure. It's possible that more fiddling with up and down retention adjustment will reveal a sweeter spot but I haven't found it yet.
Overall this is a nice looking helmet with lots of attention to detail, modern safety features and solid airflow.
More info at lazersport.us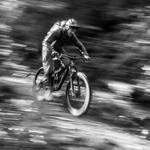 Cam McRae
Age - 55
Height - 6'/183cm (mostly legs)
Weight - 165lbs/74.5kg
Ape Index - 0.986
Inseam - 34"/86cm
Trail I've been stoked on lately - Fifth Horseman
Bar Width - 760mm
Preferred Reach - 485-500mm (longer with 27.5 wheels than 29)