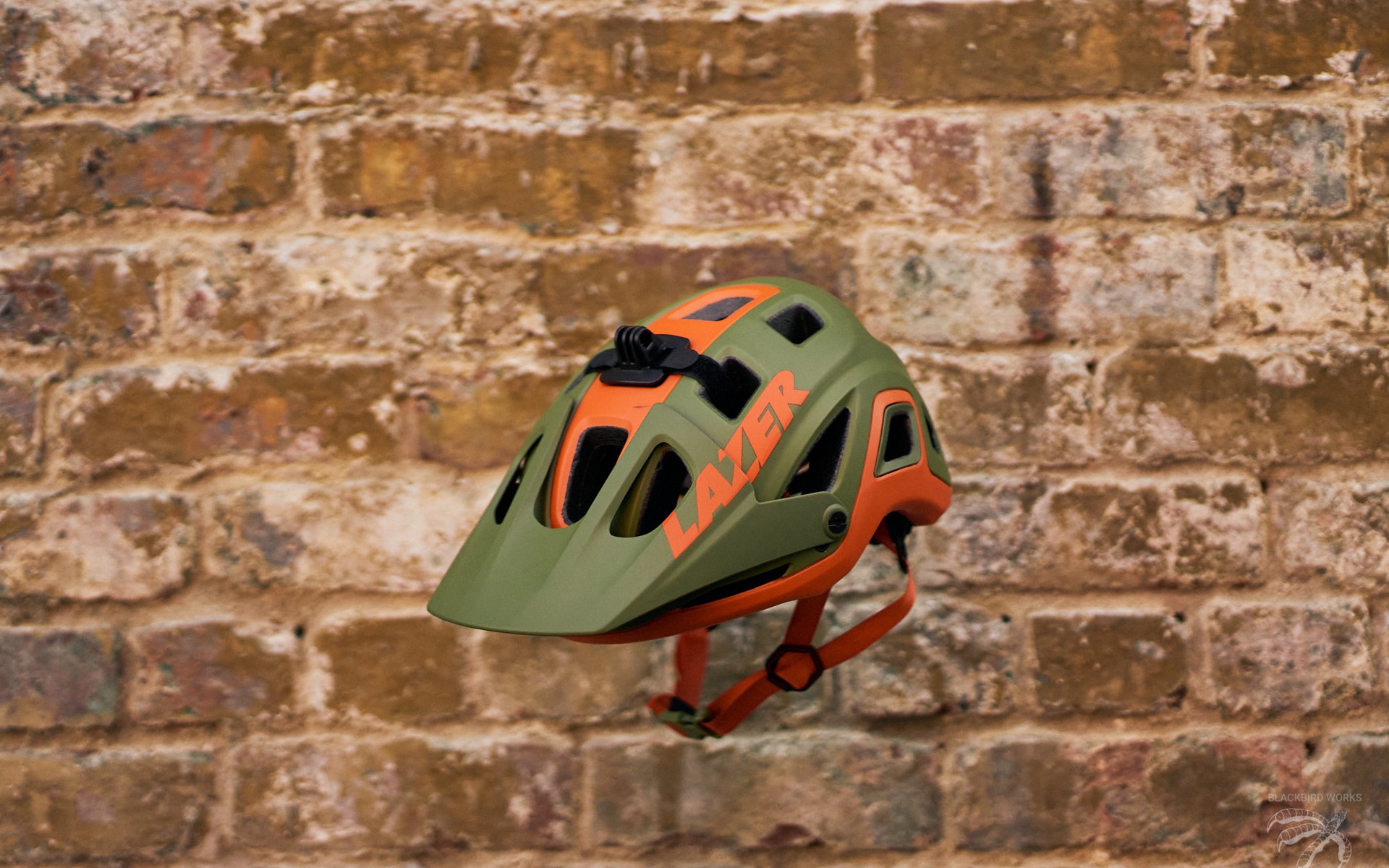 REVIEW
Lazer Impala MIPS Reviewed
Lazer dropped the Impala MIPS Enduro/AM lid in 2019. It's a viable option for for rough trail riding, with a focus on protection. A MIPS liner and full coverage shell helps grey matter stay where it should. The Impala also features Lazer's highly adjustable ATS retention system, a 3 position goggle compatible visor, removable drop-in action camera mount, and 22 vents to keep you cool. Colour options are Red, Matte Green Camo, White, and Matte Black (Khaki/Orange seen here is the 2019 model).
Out of the box, this is one of the best fitting helmets I've used. The Impala's Advanced Turnfit System (ATS) retention wraps almost fully around the head, and is adjusted via a large dial at the back. There's lots of great retention systems on current top line helmets, but the height micro-adjustabililty of ATS gives you 9 detents compared to the usual 3; high-mid-low position. This allows you to keep the tension a little lighter, but further down the skull, feeling more secure. Nice. The straps area very thin and comfortable, but could be longer - I'm almost maxed out at the buckle on the medium (55-59cm) size. Those whose facial features resemble Mr. Ed should try before they buy, to ensure a proper strap fit. The Impala MIPS also has a 3 position visor, and offers enough real estate in the high spot for goggles to perch under during climbs.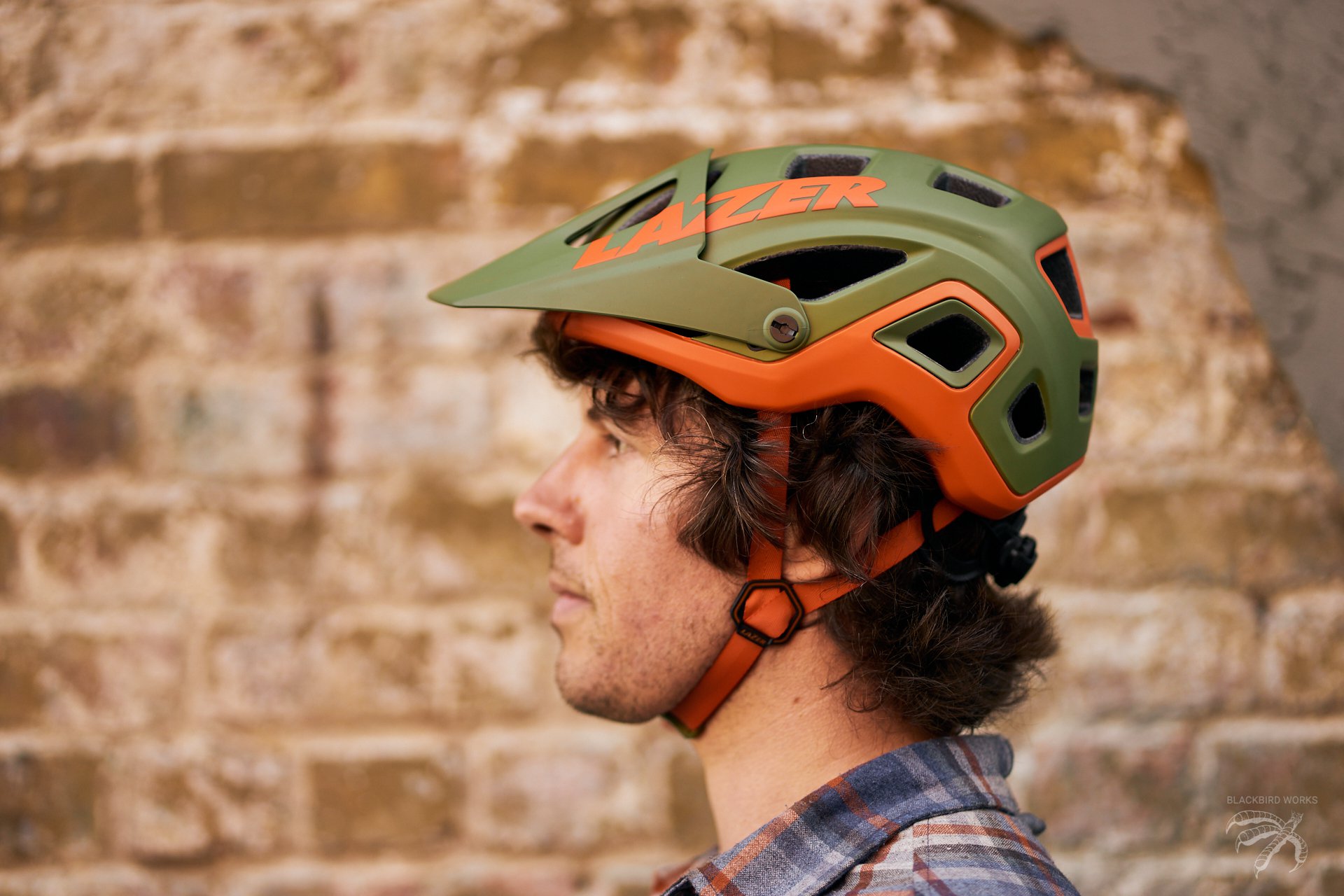 The Impala is offered as a regular lid for 119.99 USD, or with MIPS for 139.99 USD. I'll always choose the upgraded saftey tech of a basically identical helmet, and (reluctantly) give the $20 to skull protection instead of a pair of delicious 4 packs purchased beside infamous local garbage dumpsters. I've had slip-plane technology on my previous three helmets, each with varying iterations. I was stoked on my first helmet featuring MIPS, though not so much when its liner didn't seem to match the vent cutouts, further perpetuating my own coastal cranial microclimate. My next helmet's slip-plane tech was based on the visco-gel inside its padding which, in theory, works - but again takes away from the helmet's otherwise great venting by reducing the airflow through the pads. The MIPS liner on the Lazer Impala luckily matches all of the helmet's vents, and doesn't compromise airflow.
Around 2011, I bought a roadie helmet which was so well vented that I had a hard time knowing whether it was on my head or not. Full coverage enduro lids are nearly there in the ventilation department, but I'd put the Impala's venting capabilities a hair lower than my current favourite helmet, the POC Tectal Race SPIN. The Impala has 22 vents of varying sizes, but most impressive are the perimeter brow inlets. These may look small, but are effective in drawing air from the brow toward the temples, pulling sweat toward the outer edges of your cranium. Being one of the sweatiest guys on the mountain, keeping sweat out of my eyes and not dripping down my nose is a welcome change. Interior padding is minimal, with a fit focus on the shell and retention system vs. relying on thicker padding of yesteryear.
The Lazer Impala MIPS has an MSRP of 139.99 USD (119.99 USD non-Mips) and the features of a top-line trail helmet, without the price. Check it out here.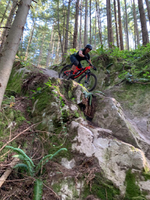 Graham Driedger
Age - 35
Height - 182cm/6ft
Weight - 92kg/205lb
Ape Index - 1.035
Inseam - 32"/81cm
Trail I've been stoked on lately - Pleasure Trail, Lower Digger
Bar Width - 780-800mm
Preferred Reach - 470-500mm