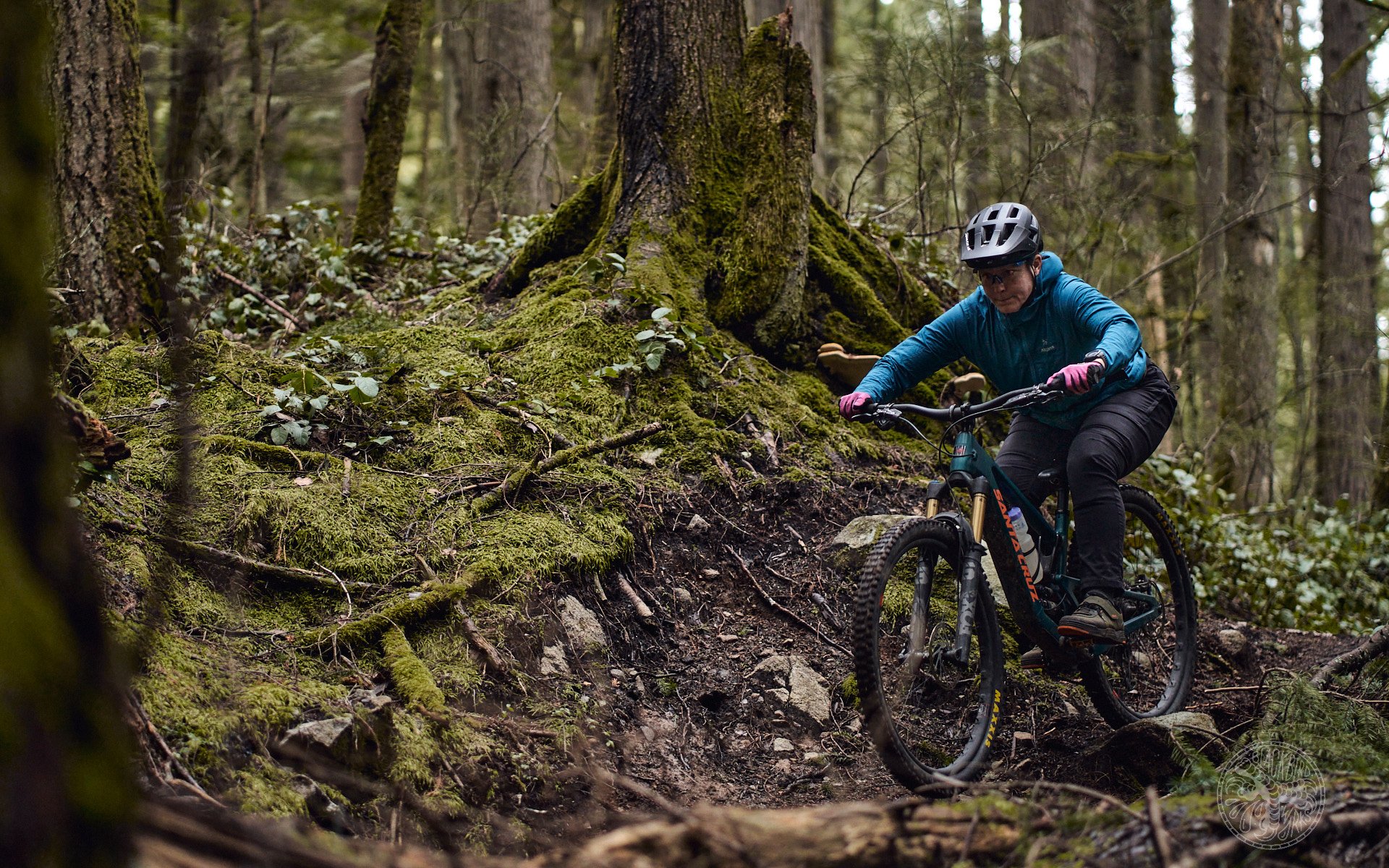 Review
Lazer Coyote KinetiCore Helmet
I received a Lazer Coyote KinetiCore helmet in size medium, matte black, just at the right time. My current helmet of choice is the Troy Lee A3, which I just managed to put a good dent into while ducking under a tree and not ducking quite far enough. Thankfully, that helmet did its job and other than a headache for a few days I got away relatively unscathed from that silly oops. Before that, I wore Smith Forefronts for years, mainly due to their excellent integration with Smith glasses, but I stopped buying Smith helmets after losing too many follicles to the Mips buttons on the inside of the helmet that snagged my hair every time I took my helmet off. That design perpetuated for years and I can't help but think that if perhaps Smith just had some female testers for their products, that problem could have been solved. I'm not exaggerating when I say I bought a hair thickening serum solely out of anxiety from how much hair that helmet ripped out of my head!
The Lazer was an easy fitting helmet. It has a very smooth interior, a single interior liner and a magnetic buckle system. It is medium depth, and feels somewhere between an enduro-focussed half-lid and an XC helmet in terms of coverage down the back of my head. The back of the helmet sits higher than both my Smith Forefront and Troy Lee A3.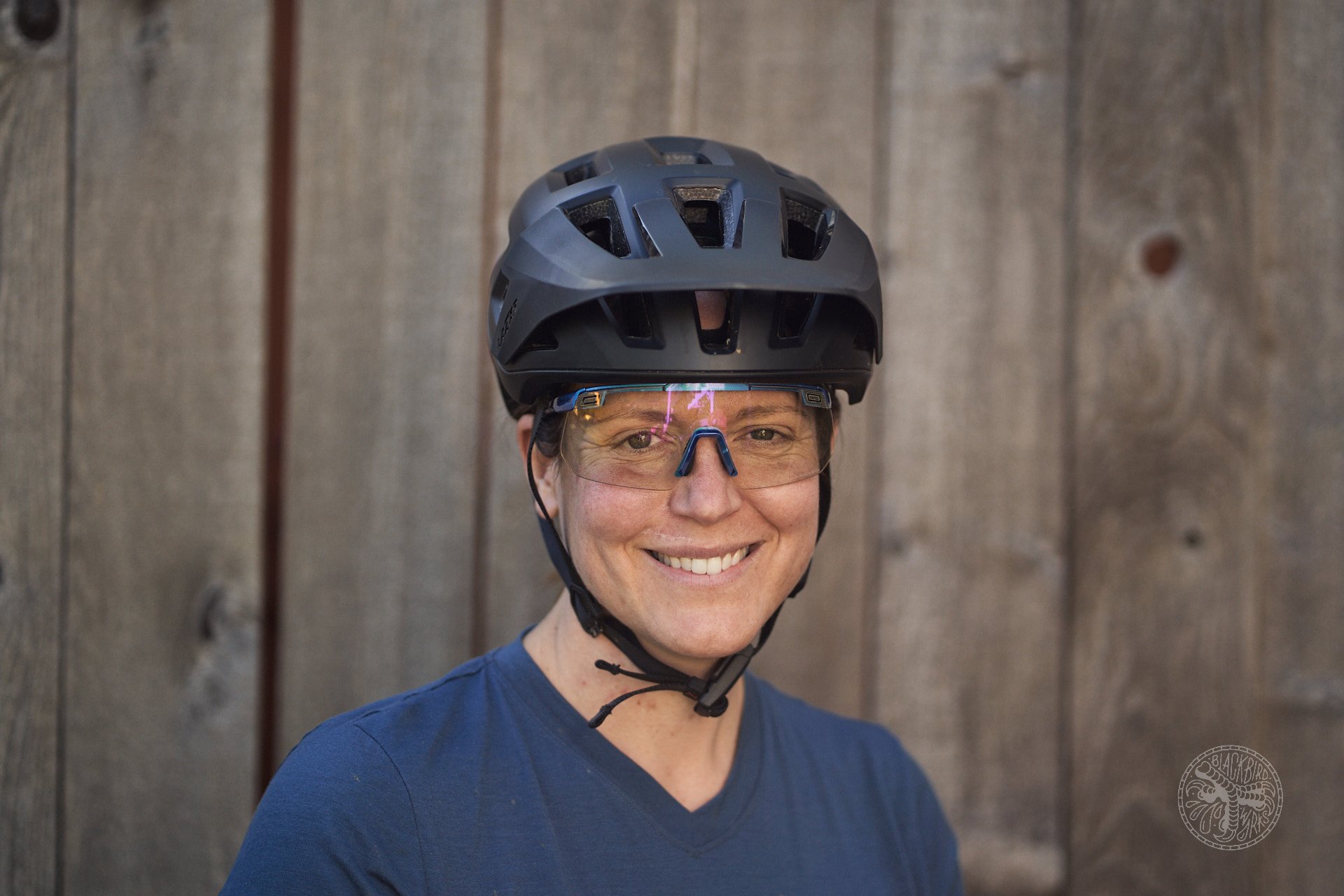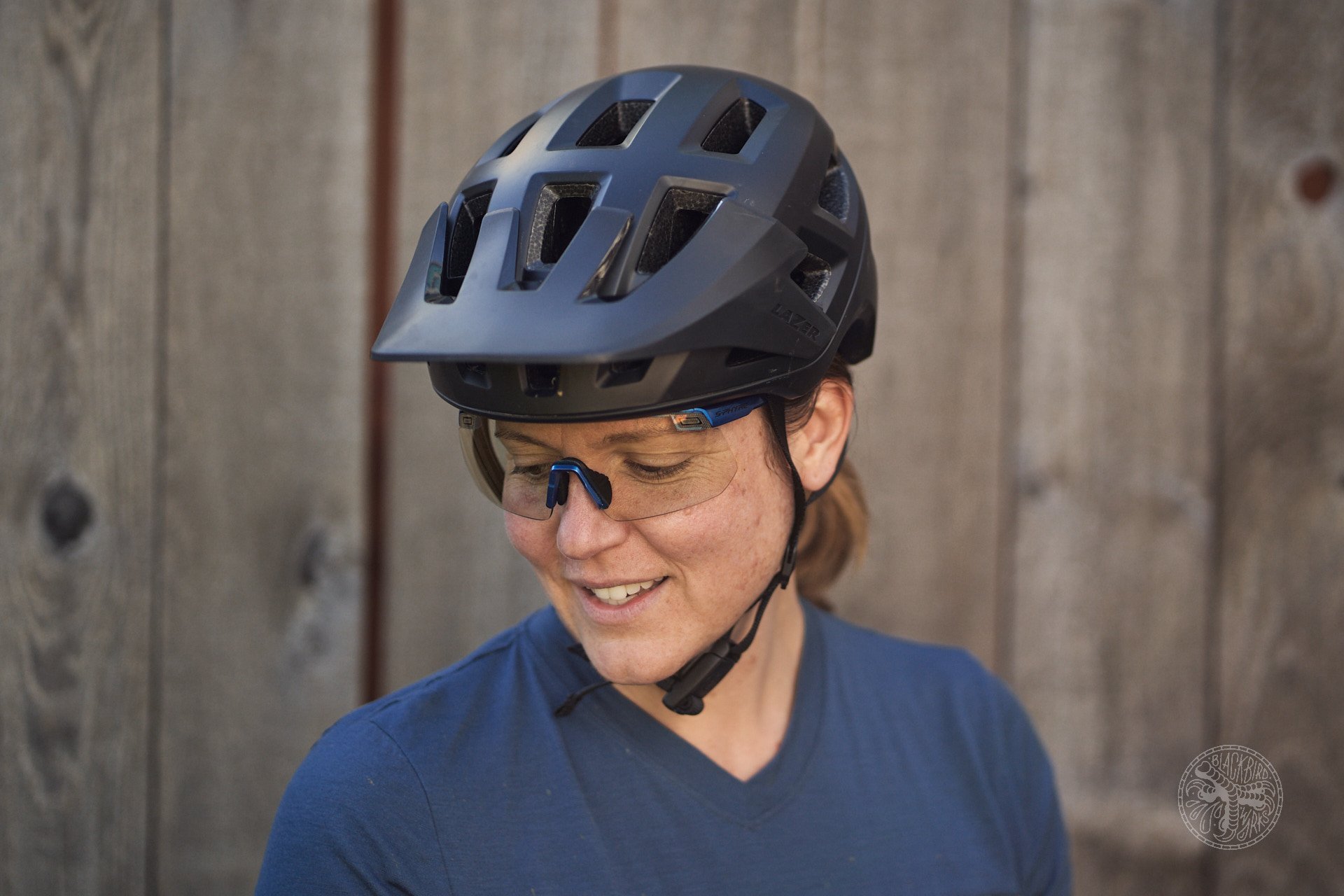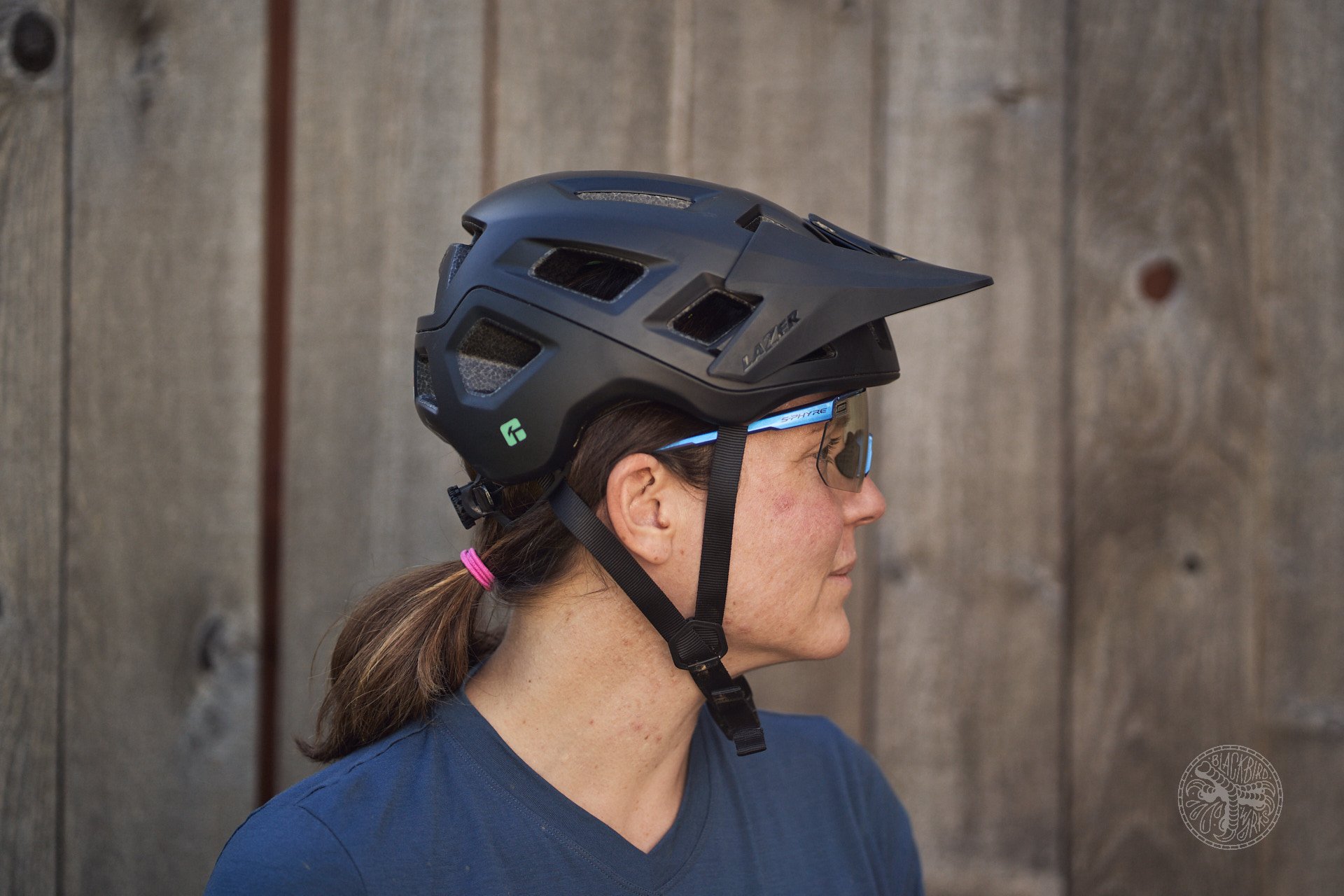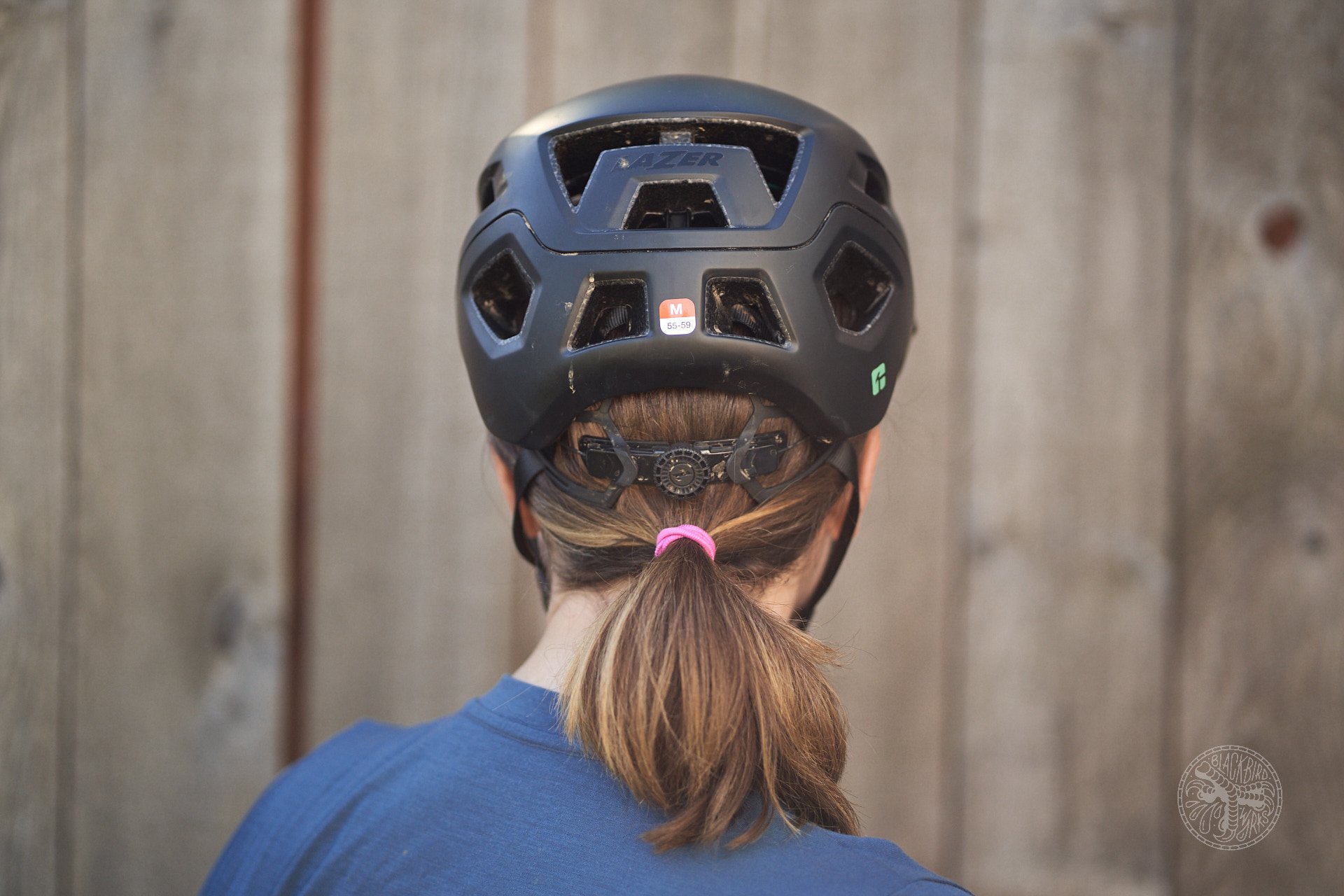 There is your classic circumference adjustment with a dial that is very easy to adjust gloved-up, but also a vertical adjustment so the back dial and strap can be easily slid up or down through a ratchet clip mounted on the side. I personally like to feel my helmet snugged down just below my occipital bump so I found this vertical fit adjustment a nice feature considering the slightly higher back end of the helmet. The Coyote KentiCore is also light with a medium weighing 340 grams, and fairly neutral in terms of its styling. It's is a bit higher profile than a Smith but lower profile than a POC, and comes in several neutral colour combos and a few flashier options.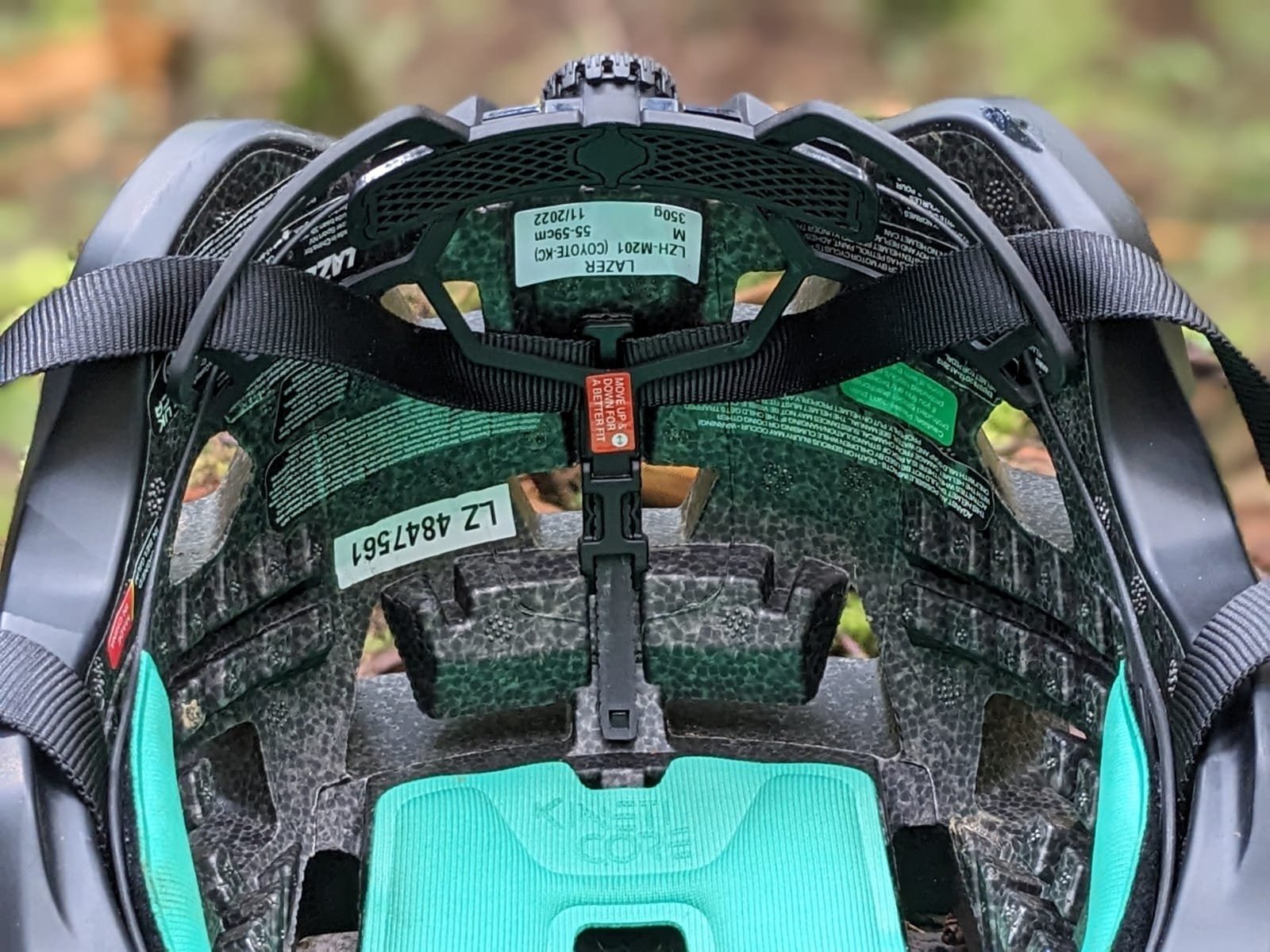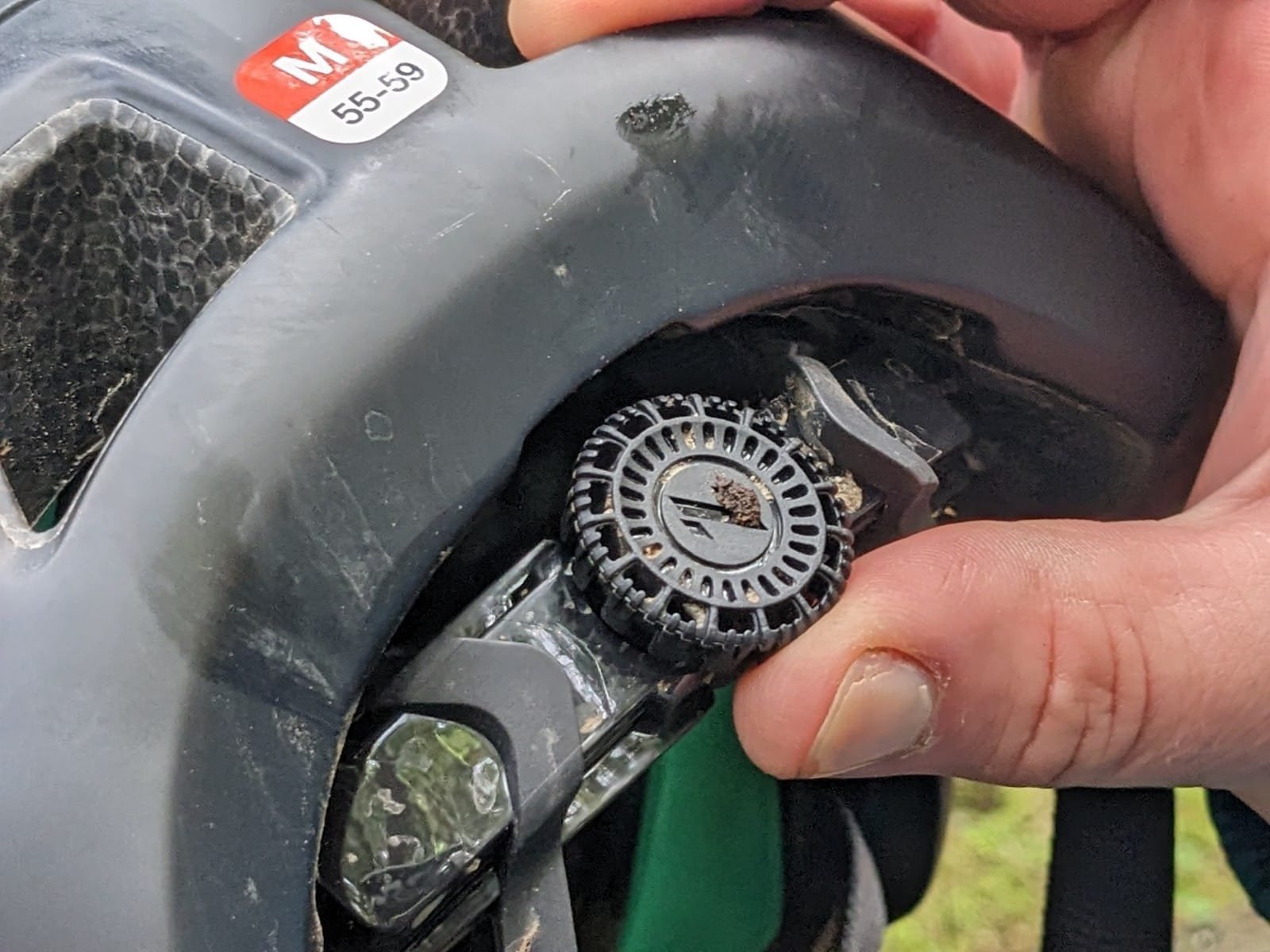 The Coyote KinetiCore has the features you'd expect of a high-end helmet: magnetic chin-strap, three position adjustable visor, and good ventilation, but at mid-range price. Helments, along with everything else, have really shot up in price over the last few years. This helmet comes in aroundat 150 CAD, about half the price of the Smith Forefront or Troy Lee A3, making it excellent value. The KentiCore is also compatible with two optional accessories; a universal Lazer LED that attaches to the rear of the helmet using a velcro mount, and the Turnsys Winter Kit fleece cap insert. I did not receive either of these but I've dropped some stock photos below for your viewing pleasure.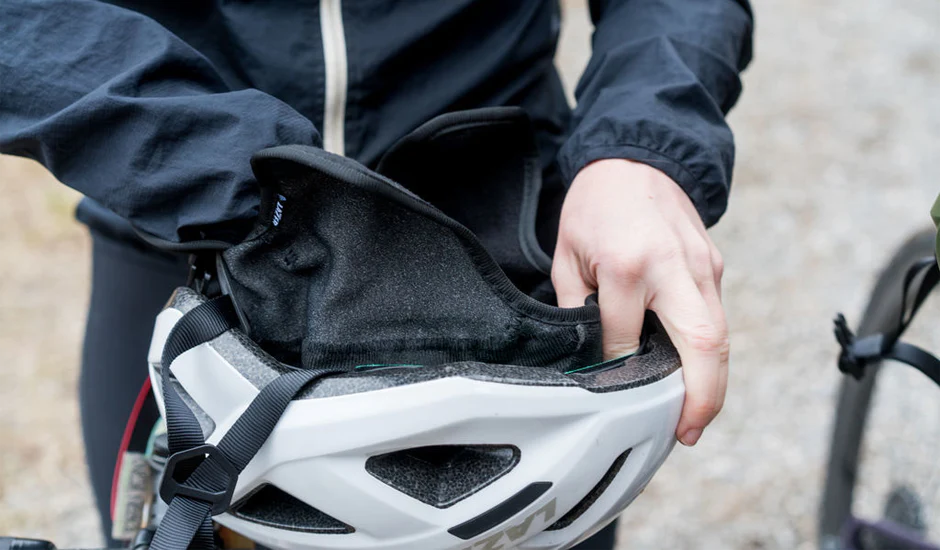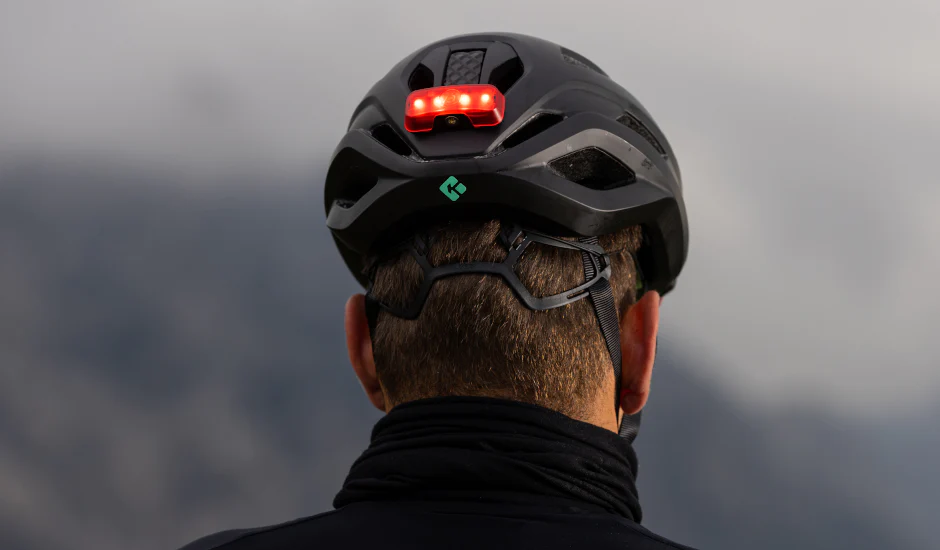 Testing
The Coyote KinetiCore is built around thoughtful safety features, including controlled crumple zones designed to absorb direct and rotational impacts, and it has a 5-star protection rating from Virginia Tech. So what does that mean? All helmets must meet consumer safety standards, but that still leaves a big range of quality. The Virginia Tech rating system is an independent rating performed by researchers at Virginia Tech and is based on their concussion research findings over the last 15 years. Virginia Tech doesn't just rate bike helmets either, they rate helmets for football, hocket, snowsports, and other sports where impact is possible. A helmet in each sports category is tested against impacts that are sport-specific and representative of the range of head impacts that athletes in that sport are likely to experience. A 5 star helmet means Virginia Tech considers it to be on par with the best available helmets to reduce concussion risk for that activity.* All testing information is available online, so whatever your next helmet choice is, take your brain health seriously and check out the useful information on there!
*It should be noted that there is no definitive test to determine how protective helmets are against concussions or even if they are effective at all, despite Virginia Tech's claims that, "the helmet ratings identify which helmets best reduce concussion risk." This testing is based on impact simulations and how effective helmets are at lowering linear and rotational head acceleration during an impact. There is much to be learned in this area so it's wise to be skeptical of concussion mitigation claims. - Ed.
The crumple zones of the Coyote KinetiCore have another nice benefit, they are great for air-flow! The helmet has a significant amount of venting with three openings in each of the forehead, temple and top of the head zones and ample exit vents in the rear of to encourage air to flow freely. The raised little crumple zones actually also work to increase the amount of air movement directly next to your head. While my testing of this helmet has been in cool winter and spring conditions, my experience so far is good and I'd guess that the ventilation will be adequate in warmer weather. I also haven't experienced any extreme cold but if you are prone to a cold head and ride a lot of wintery conditions, the optional Turnsys Winter Kit, can be swapped in for the helmet pads to add warmth, wind protection and earflaps.
Eyewear Integration
Fit, safety and aesthetics are very important aspects of any helmet, but there is one other key item on my list: eyewear integration. I am likely to put my glasses on and take them off several times a ride so I like the option of quickly and easily stashing my glasses on top of my helmet if possible. The helmet has been designed with small interior grooves on the inside of the temple area to allow eyewear arms to slide in and not create pressure on the side of my face, also making it easy to take glasses on and off mid-ride. For goggle wearers, there are recessed portions on the side of the helmet designed to help goggles stay in place more securely.
At first I struggled while stashing my glasses. After some fiddling and experimentation, I found if I popped the visor up into position 3 (highest), I could slide glasses in between the visor and the helmet and they were quite secure, but it takes a bit more effort than the glasses port on the Smith set-up. While testing this helmet I was wearing Shimano S-Phyre glasses with magnetic lenses, which made it a bit trickier to adjust the storage position on the helmet as I could easily pull only the lenses off, instead of the glasses as a whole.
I also tried the helmet with my Smith Wildcats and I could fit them similarly, tucked between the helmet and the visor. With both glasses I felt they were secure enough for a road climb to the trail, but I wouldn't trust them to stay on my helmet bouncing down singletrack.
The last time I bought a new helmet I actually brought my favourite glasses with me to the shop to try on helmets to make sure the helmet not only fit my head, but I could also stash my glasses on the helmet. Every pair of glasses is different, so if optics integration is important to you, I recommend this process.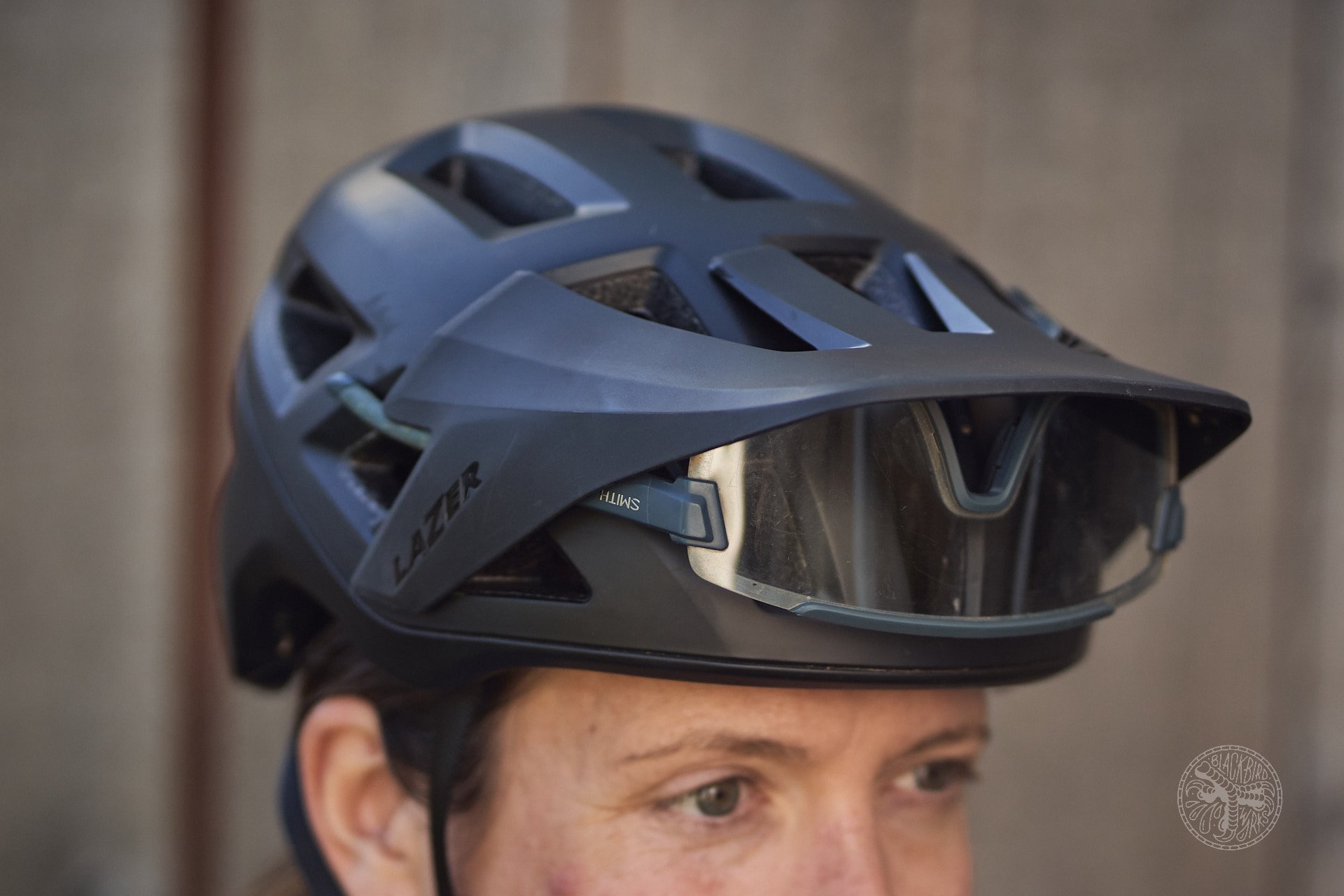 Final
The highlight of this helmet for me is the interior. I have had NO hair snags, and the interior liner is smooth enough that it greatly reduces the tell-tale helmet mark we all get on our forehead. If you are a WFH'er* and like to pop out for a quick lunch lap, this is a great feature; you can jump back on a zoom call 10 minutes after you get home and not look like a character from Star Trek. In addition, the single interior liner is easily removeable and washable without having to bag up 5 little pads in a garment bag. I'm sure we've all had the experience of not washing our helmet liners enough and being caught in a rainstorm.. its not pleasant. An easier to wash liner is a plus for me. Including a spare liner, like Troy Lee does for the A3, would have been a nice touch. This makes it easier to wash and dry the liner and it's an easy thing to replace to keep the helmet feeling fresher.
All in all, this helmet is a really great value. Styling wise it's pretty average. There's no big wow factor but also nothing offensive. The interior and fit are excellent, ventilation is great, and it may help keep your brain safe – which really is the most important part! I'm disappointed that there isn't better optic storage but that aside this is great helmet for the majority of riders at an excellent price.
*Work From Home-er
Lazer Coyote KinetiCore