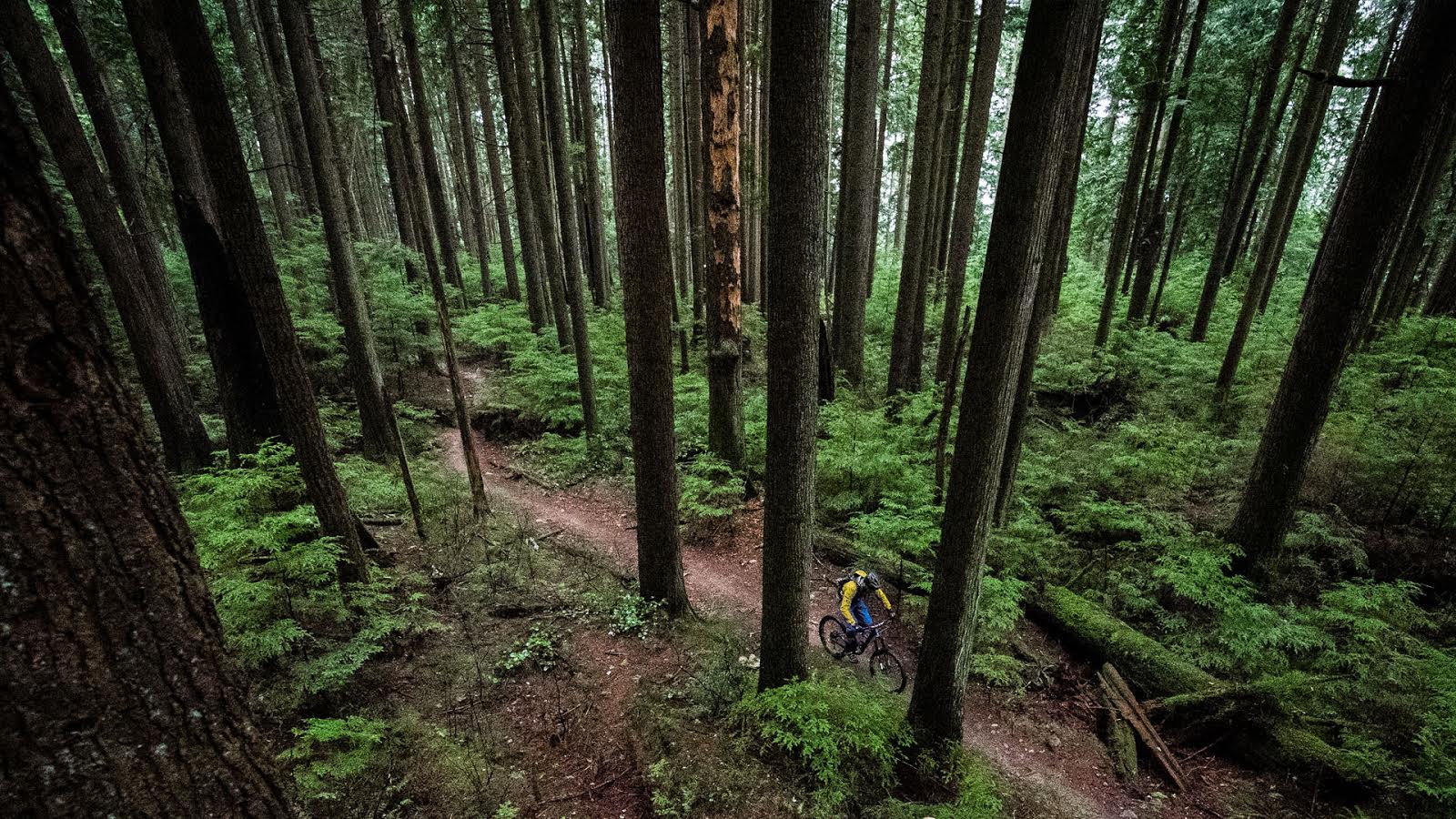 Launched: New Shimano XT
Once XTR's latest version was announced last year, a commonly overheard question was: "when will we see the new XT?" The other one was: "why didn't they release a 42tooth cogset?"
Done. And done.
Shimano are masters of the trickle down, and those who appreciate the performance of XTR on a budget have helped XT sell in massive quantities over the years. This release addresses the biggest criticism of their answer to SRAM's single-ring pack-leading XX1 and XO1 series groups: those two missing teeth. Now the question everyone will be asking is: "when will Di2 trickle down to XT?"
It's more than a trickle down, though. The inclusion of an 11-42t cogset is big news for those who want a little extra love on the low side of their gear ratio. It also shows that maybe, just maybe, Shimano believes that omitting 11-42 from their initial XTR launch may have been an oversight.
Below is the Shimano press release. We're just regurgitating here because, frankly, the 'embargo window' lasted about one minute. Also because we haven't seen it in person, let alone ridden it yet. So enjoy all the acronyms!
---
From Shimano:
With DEORE XT M8000, Shimano has elevated the performance level and options of the industry's original mountain bike component group to accommodate limitless riding adventures. With DEORE XT M8000, Shimano delivers XTR-level features, premium performance and value.
Now 11-speed, new DEORE XT M8000 brings powerful, dynamic performance that establishes a new benchmark for mountain bike excellence. With DYNA-SYS11 Shimano encourages modern mountain bikers to ride anywhere with its advanced gearing concept that helps maintain rider efficiency. Designed with both XC and aggressive trail riders in mind, DYNA-SYS11 brings enduring performance thanks to smart materials and enhanced drivetrain stability due to new derailleur and chainring designs.
Expanded Rhythm Step gear options
Like its XTR sibling, DEORE XT M8000 offers 1×11, 2×11, and 3×11 crank options to satisfy any type of rider ability level or terrain. New 2×11 and 3×11 M8000 drivetrains, expand range while maintaining even better rhythm when paired with an 11-40T cassette for optimized cadence control. An exciting addition for DEORE XT M8000 is a 1×11 specific 11-42T cassette that expands Shimano's 1×11 gear range slightly over the race inspired 11-40T of XTR.
HG-X11 specific tooth profile
Aluminum spider
Aluminum (40T/42T) and steel cogs
Rhythm Step progression:
o 11-13-15-17-19-21-24-27-31-35-40
o 11-13-15-17-19-21-24-28-32-37-42
DEORE XT cranks: Rider Tuned for any terrain
DEORE XT M8000 cranks feature Rider Tuned 11-speed gearing that will take you anywhere you want to go. Whatever option you choose, new materials provide consistent long-life shifting performance and chain management. The DYNAMIC CHAIN ENGAGEMENT (DCE) 1×11 tooth profile in new XTR and DEORE XT groups increases chain retention force by 150%, drastically decreasing dropped chains. Stainless steel chain ring teeth provide long life and lasting chain retention.
All new DEORE XT cranks turn on an updated bottom bracket that reduces weight and bearing drag while improving mud durability.
Most advanced DEORE XT chainrings ever produced
o Long wearing and great shifting
o Carbon/stainless steel construction (outer or middle ring)
1×11 with DYNAMIC CHAIN ENGAGEMENT
o Offered in 30T, 32T, and 34T
True Trail 2×11
o Optimized gear combination for improving shifting quality and driving efficiency
o Offered in 34-24T, 36-26T, 38-28T
Bold 3×11 for the lowest gear and widest range ever produced
o Offered in 40-30-22T
Chainline +3mm outboard cranks offered for 148 OLD hubs
o +3mm outboard chain line
o 1×11 with 30T, 32T, and 34T
o 2×11 with 36-26T
New bottom bracket
o Press fit and threaded options
o Improved durability
o Reduced seal drag
o Lighter weight
Redesigned, lighter action derailleurs
Both the front and rear DEORE XT M8000 derailleurs receive a complete makeover. The DEORE XT M8000 rear derailleur features Shimano's pioneering Shadow RD + technology and a refined geometry for increased stability. The Shadow RD + is also now more easily adjustable for either maximum stability or lower shift effort.
New Shadow design with optimized, shallow slant angle
Extremely low profile design
Reduced shift effort
Improved driving and shifting stability
External adjusting clutch tension
1×11 and 2×11 compatible GS and 3×11 compatible SGS options
High efficiency pulleys
Direct mount compatible
Debuted on XTR M9000, the DEORE XT Side Swing front derailleur brings a drastic reduction in shift effort while also increasing tire clearance.
FD-M8020 2×11 and FD-M8000 3×11 options
Light, crisp shift action
New structure with current mounting options and new cable routing
o High clamp, Low clamp, D-type, E-type (without plate)
Increased tire clearance allows for shorter chainstays
Designed with long travel trail bikes in mind
DEORE XT shifters enhance feel, ergonomics, reduce shift effort
Shimano's new DEORE XT M8000 shifters feature improved ergonomics and longer, textured levers that create an enhanced interface between rider and controls and decrease shift effort. MULTI RELEASE shifting increases trail capability while Vivid indexing guarantees shift accuracy.
20% lower shift effort with new OPTISLICK cable
Improved vivid index mechanism
New ergonomics
Textured levers
Multi / Instant and 2-WAY release
Industry-standard braking is even better
DEORE XT hydraulic disc brakes are the industry benchmark for affordable high performance. With M8000, Shimano retains that standard while upgrading with a new, integrated master cylinder. This gives a sleeker look, saves weight and frees up valuable handlebar space.
Trail rated for power
Servo Wave levers offer high power and short stroke
Integrated master cylinder is lighter, cleaner and more durable
Refined Servo Wave for improved feel and feedback
Narrow clamp band offers increased adjustment
Free stroke and tool-free reach adjust
Lighter, wider rimmed DEORE XT Race and Trail wheels
The WH-M8000-TL-275/29 and WH-M8020-TL-275/29 offer new tubeless-ready aluminum rims in 20mm and 24mm internal width respectively. Each rim provides a wider platform for modern mountain bike tires while also saving 40 grams over previous models. All wheel sets use 28 butted spokes both front and rear.
Tubeless aluminum options
o Trail (WH-M8020) with 24C tubeless rim
o Race (WH-M8000) with 20C tubeless rim
New lightweight hubs feature
28 butted spokes front and rear
Hand-built Shimano quality
DEORE XT pedals offer wider, redesigned platform
Shimano's new PD-M8000 Race and PD-M8020 Trail pedals offer legendary SPD performance that improves the rider experience at this vital connection point. With increased stability and contact area over the previous generation, power, control and confidence are improved.
• Race (PD-M8000) and Trail (PD-M8020) models
2.8mm wider platform increases stability PD-M8000 (vs PD-M780)
3.3mm wider platform increases stability PD-M8020 (vs PD-M785)
Lower platform height by 0.5mm
Increased pedal-to-shoe contact area improves efficiency
o PD-M8000 Race: 7.7% more contact (vs PD-M780)
o PD-M8020 Trail: 11.7% more contact (vs PD-M785)
---
More options, lots of flexibility, and no new standards. Who's happy?