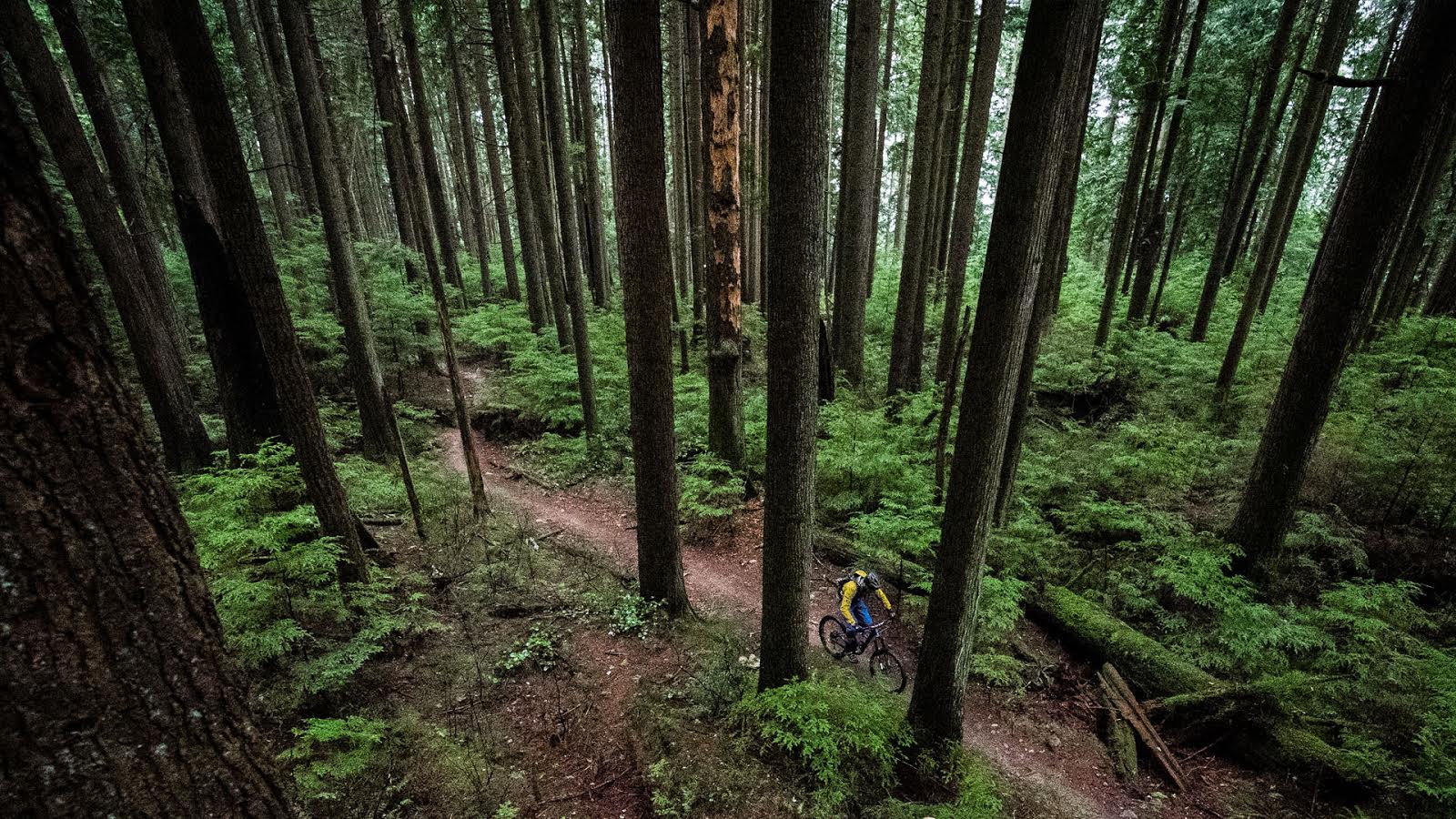 Lapierre Spicy Team 2015
A proctologist should probably check me for hidden horseshoes. After lucking into a personal ride with Nico Voullioz at Interbike, my luck is continuing. I recently got to pick up a fresh-out-of-the-box Spicy Team from Lapierre's US HQ in Seattle. I'll be getting intimate with this bike for the next month or so.
That little teaser of a ride at Bootleg Canyon had me intrigued. The bike felt good to ride up and down the dusty trails there and the E:I Shock Auto system's control over the rear shock definitely had benefits, but I wanted to get the bike onto more challenging terrain. I needed to make the E:I shock brain work a bit harder. My ride review from Bootleg is a good spot to head for a better description of how the E:I shock works.
Will Nico's Enduro race machine turn me into an alien on the trail? It's pretty likely. The rear suspension set up, when fully open and flying down the trail, feels really controlled. The geometry is encouraging me to be aggressive and throw the bike around and the build hasn't had me hankering to change anything. Time will tell if I can fool the E:I control of the rear shock but I'm going to try my best. The Spicy Team tops out the range at $8500 USD with two models sat below it.
---
How do you feel about electronic sensors on your mountain bike?