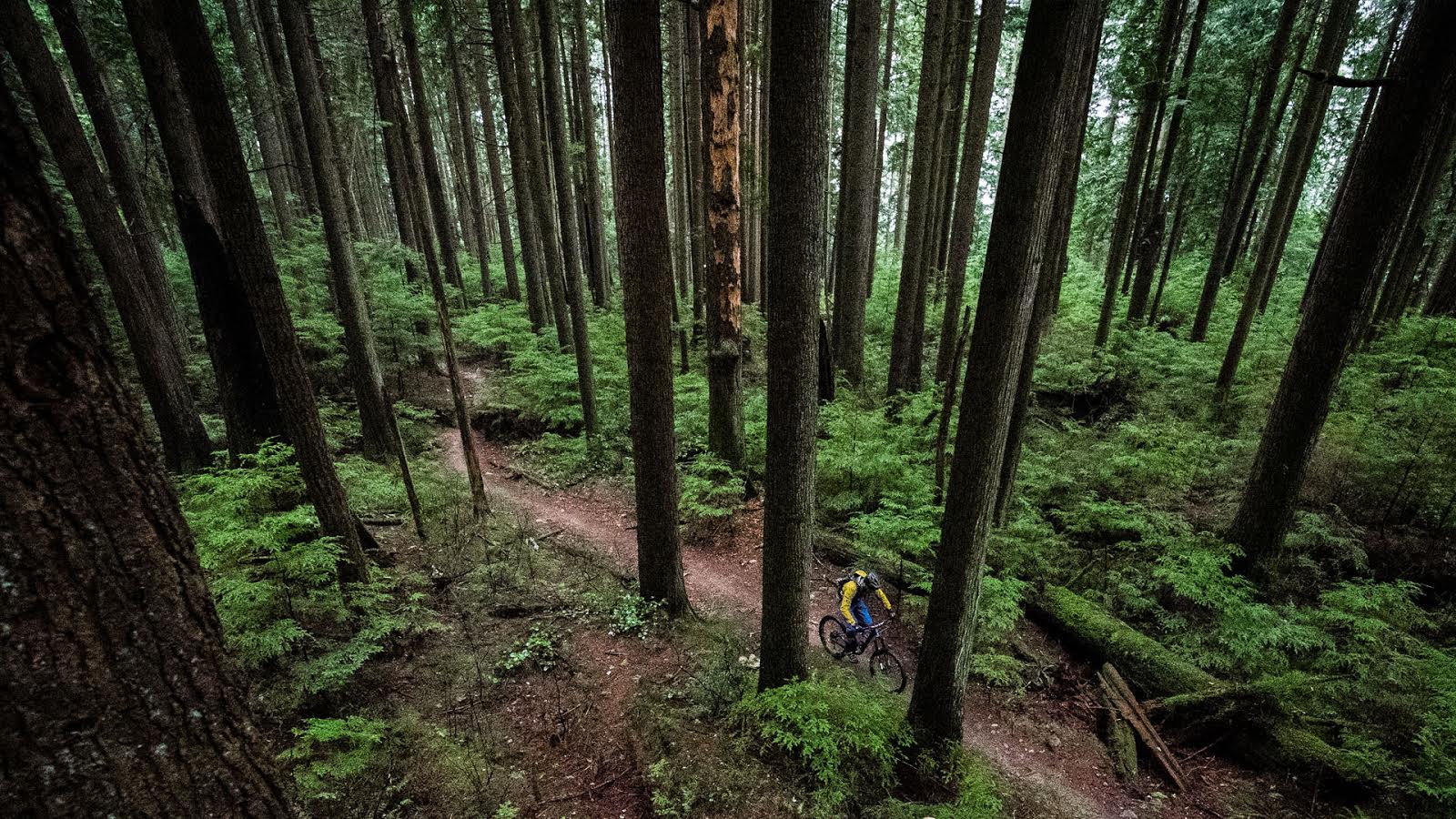 Kona Pushes for 2014
In case you haven't noticed, Kona's been pushing hard for the last couple of years. After what seemed like a decade of standing pat or messing around with 'Magic', Kona has embraced change and gone back to some of the unconventional thinking that made them such a rad punk rock company to begin with. They've pulled out a carbon DH bike but built their new Enduro models (27.5 and 29 only – RIP 26) out of alyoomineeum. The bikes look clean and fast and low slung. Nothing like a 2002 Stinky. How do they ride? We'll have to wait and see but good looking bikes always ride better don't they?
Here's what Kona has to say along with some images.
Challenging tradition with an Enduro/Trail geometry re-think.
Most Trail and Enduro bikes are still subject to the traditional fit and sizing that mountain bikes took from road bike sizing. The ideas that seat tube length defines the size, and stem lengths increase with the frame size no longer makes sense, now that Enduro riders pedal their rigs like XC bikes and descend them like DH bikes. We re-thought the equation with a holistic approach; stem-length, reach, top tube length, chainstay length, front center, and wheelbase, all relevant to the fit, form and function of the modern mountain bike. The results are bikes that shred up and down, across an entire universe of rider preference and trail type.
When it came to designing the ultimate platform of bikes for technical off-road riding, we saw the need to develop a versatile product line to fit the needs of every definition of Trail and Enduro riding. Our prime design directive was to find the best possible balance of geometry, travel and wheel size. As a result, we came up with some very specific travel numbers that complement the design, wheel size and intended use of specific models. The results are our three Process bikes: the 111, 134 and 153.
The next step in Kona's long tradition of DH bike technology.
While it's important to note this is the first time we've used carbon in a Gravity application, that's not all we've done here. We made subtle tweaks to the geometry and leverage rate curve, noticeably increasing the balance, predictability and maneuverability of the new 2014 Operators. The new frame features a UD Monocoque Kona Carbon DH front triangle and 6061 Aluminum rear, with a host of other design features that make these bikes incredibly stiff laterally, blazing fast, and super light.
---
Let us know if you'd like some more info on these or other 2014 Konas and we'll do our best to hook you up.