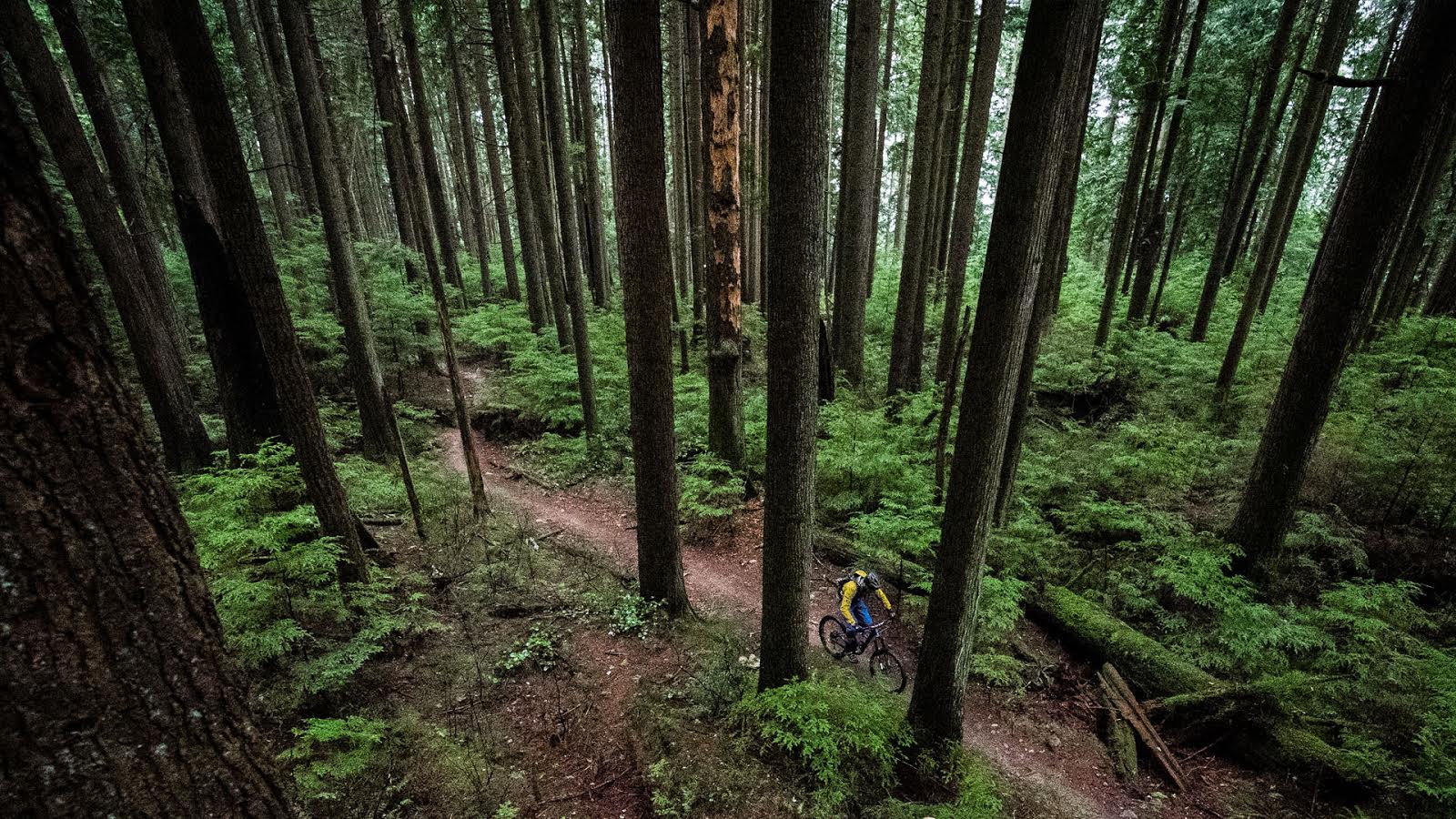 2015 Kona Precept DL: First Impressions
"Hey Dave, we got a new bike that we want you to test."
Who doesn't like that text message?
"Ya, it's this Kona worth $2100. And bring the Bronson back when you come pick it up."
Give up my cherished, super light, carbon framed, XO1 equipped wonder bike and swap it for what? You realize that for the price of that Santa Cruz, I could buy three of these with money left over for a really nice dinner? For four? Plus drinks? What did I do wrong, Cam?
This Kona Precept DL was in my doghouse before I even saw it. I avoided Cam for several weeks.
Actually not a bad looking little bike.
First Impressions
Huh. I picked up the Kona, and I don't hate it. It actually looks like a pretty nice little bike. The frame seems like something meant for a higher dollar bike. Aggressively formed tubes. Beefy pivots. Tidy cable routing. Even a spot for an internally routed dropper post.
The parts spec hides a few little nuggets, as well. The tires are far from the worst thing I've seen as an OEM spec. The rear derailleur is an SLX, albeit a clutchless one. The bar doesn't have a terrible bend to it. Shimano hubs. Even lock on grips. Not bad, Mr. Product Manager.
Of course, $2100 buys you some compromise. The drivetrain only has 9 speeds and a 34t max rear cog. The shifters are Altus. And the fork and brakes…well we don't have time for that now.
A spot for your stealth dropper post, which would increase the value of your bike by about 15%. And have you seen this before? Not one…not two…but three chainrings! Crazy.
Severely formed tubes. Impressive shock mount details. And a gen-you-wine Rock Shox shock.
Of course, there is some give with the take. Both good (lock on grips) and bad (Altus shifters) surprises.
I think I'm going to have more to say about these brakes when the time comes.
First Rides
I have a ridiculously short amount of time on this bike so far, but it's already left an impression.
The copy on the website says "race enduro, ride singletrack all day, enjoy amazing descents." And I did. And learned two things. So far.
#1 – This thing kind of rails
On smooth, windy singletrack, the bike is a blast. It turns quickly, goes where you point it, and feels very playful. Honestly, It makes you forget that it's a cheap bike.
#2 – There's definitely some compromises on the parts spec
What would it say about our sport if I had come back from my first ride and there weren't some issues with the parts spec? What's going to be interesting is figuring out whether or not they're solvable. I have my suspicions, but it definitely requires some more investigation.
I've seen worse tires come on better bikes.
Decent controls.
The bike in a nutshell. Burly links throughout. Some decent parts. And some (necessary) corners cut.
Moving Along
So I've hardly ridden this bike. And I'm going to ride it more. It already seems like a bike that will provide good value to an entry/intermediate level rider without holding them back. But I also want to see how far I can take it. Can I change a few things and make this sucker kick some real ass? What are the weak links? Stay tuned.
In Canada, as Dave mentioned, the Precept DL MSRP is $2100 and it's $1900 in the US.
---
Can Dave make sweet lemonade out of the fruit Cam has given him? You can be sure he'll give us the straight goods after spending more time on the bike, when he posts his full review.