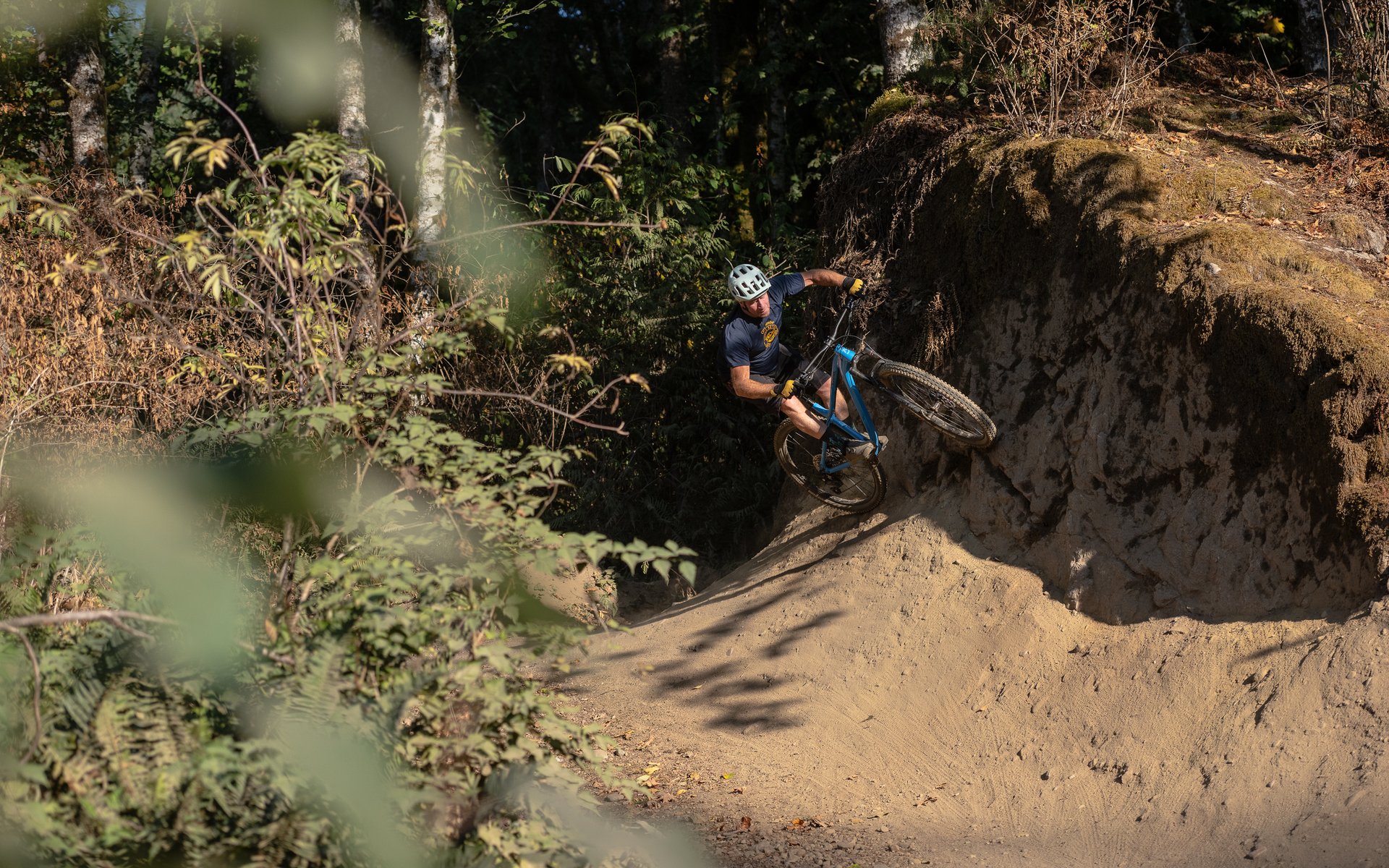 Long Term Review
Kona Honzo DL
A Smurf For All Seasons
This baby blue bruiser showed up back in February, and enjoyed a pile of early rides in my local xc-ish terrain before getting swapped into rotation with other bikes. Rather than cut and paste all the detail and spec info, my first impressions of the Honzo DL can be found here. The one sentence précis? Burly, long, stable, decent value, let's give it a shake and see how things go.
So we did. In a perfect world, I would have spent a dedicated 8 months riding nothing but the Honzo. But that might have crippled me. As it was, we managed to rack up several hundred miles in conditions ranging from moderate XC to chunky and steep, coastal to alpine, mostly dry as a bone. I came away impressed by both the versatility and the capability of the bike, and began rethinking some of my priorities when it comes to "components I would ride daily" and "the minimum amount of suspension necessary to have a good time."
Expectations Vs Reality
Going into this, I fully expected that I would nitpick the hell out of the componentry, and at some point would decide that the bike hated me, or that I hated the bike, and would vow to never ride a rigid aluminum bike ever again.
I was wrong on both counts. The Honzo was one of the most refreshingly "shut up and ride" bikes that I've swung a leg over in a very long time. Quiet, chunky, rugged, sweet handling, no need to futz around wondering if sag was right for the day, a riding position that is easy to get along with, tires that work mighty well in a whole lot of different places, and mid-spec parts that on the whole just did the job without complaint. So let's start there, with those mid-spec parts that came bolted to the Kona, and what I swapped out, and why.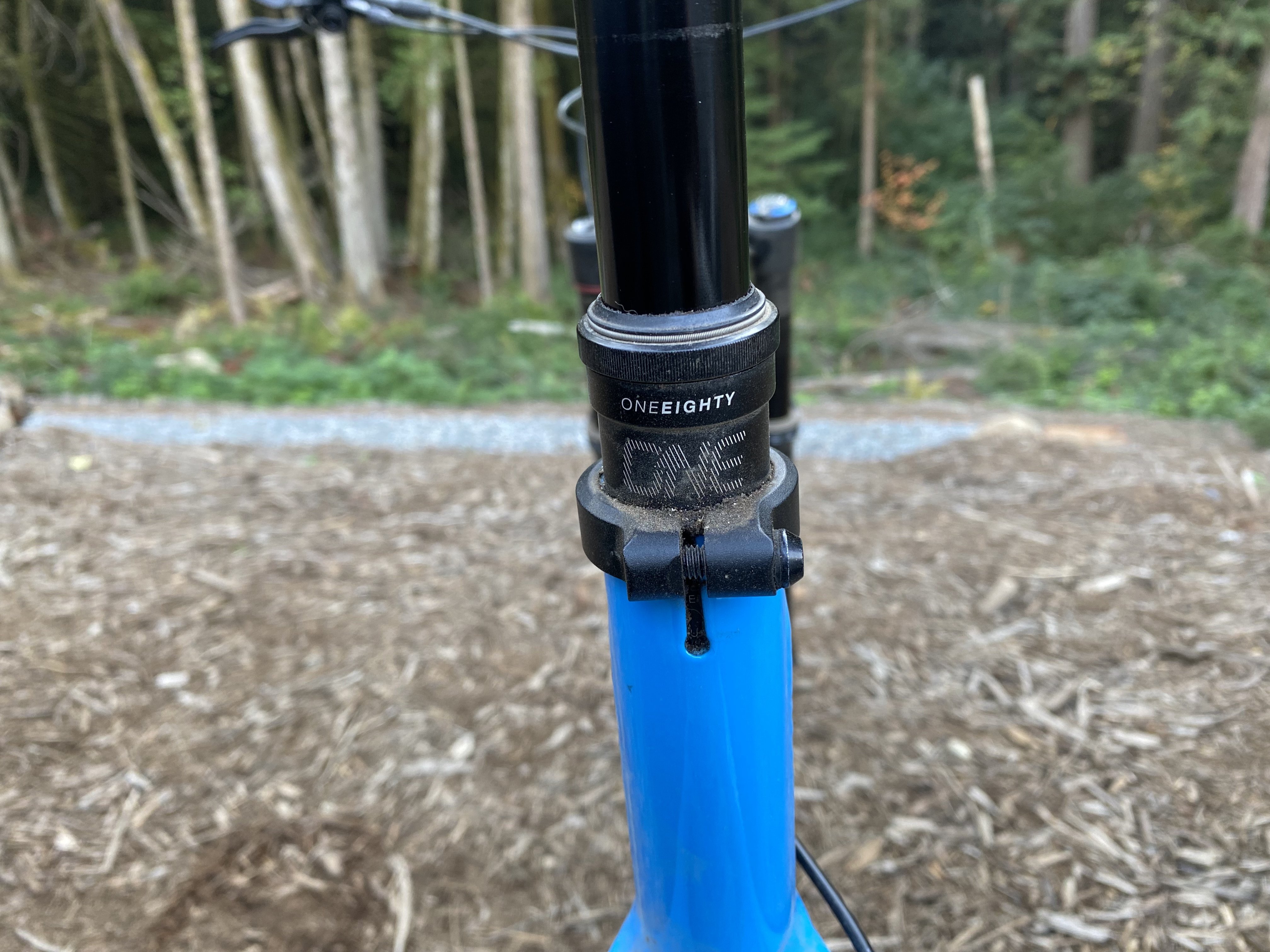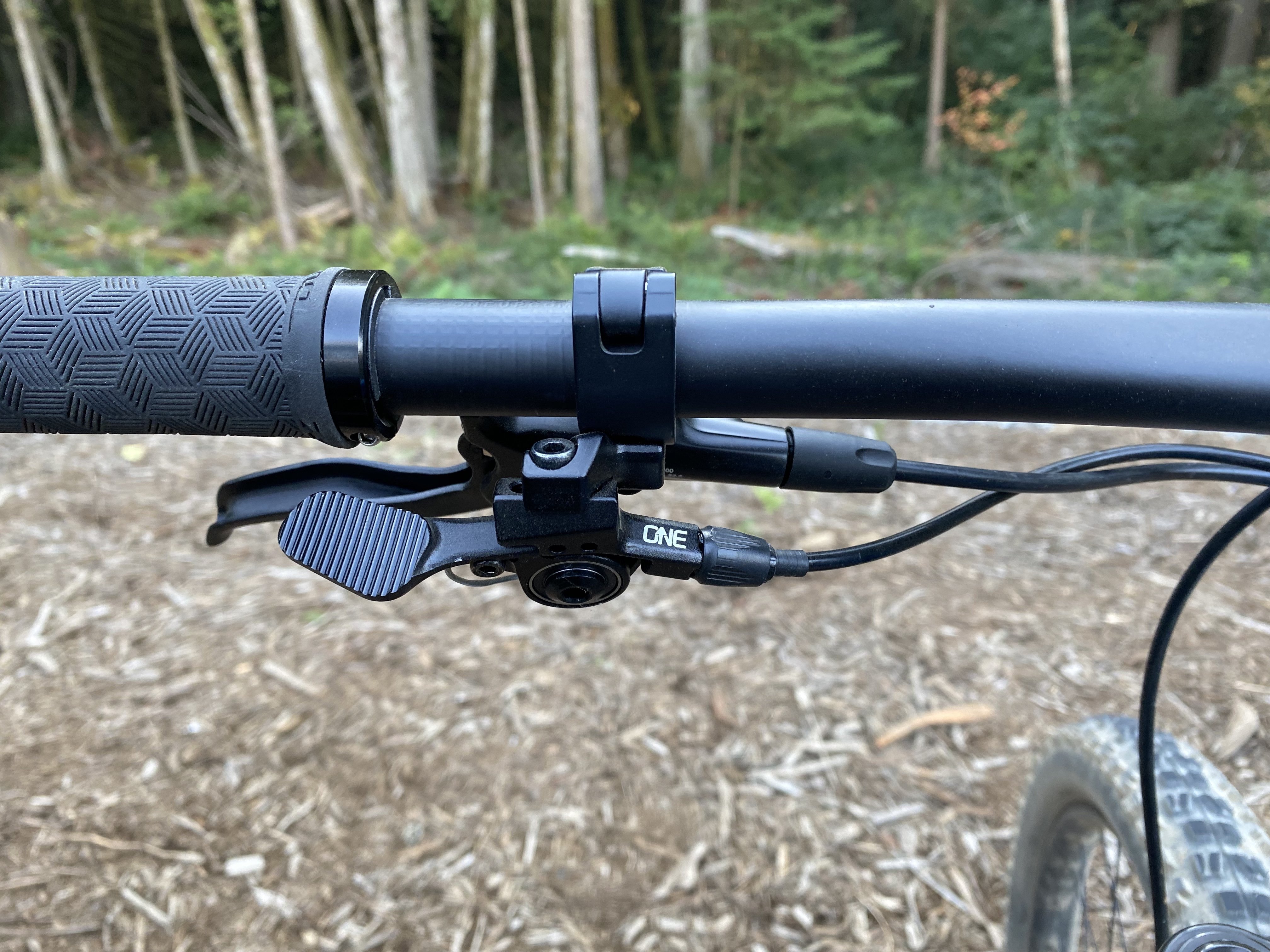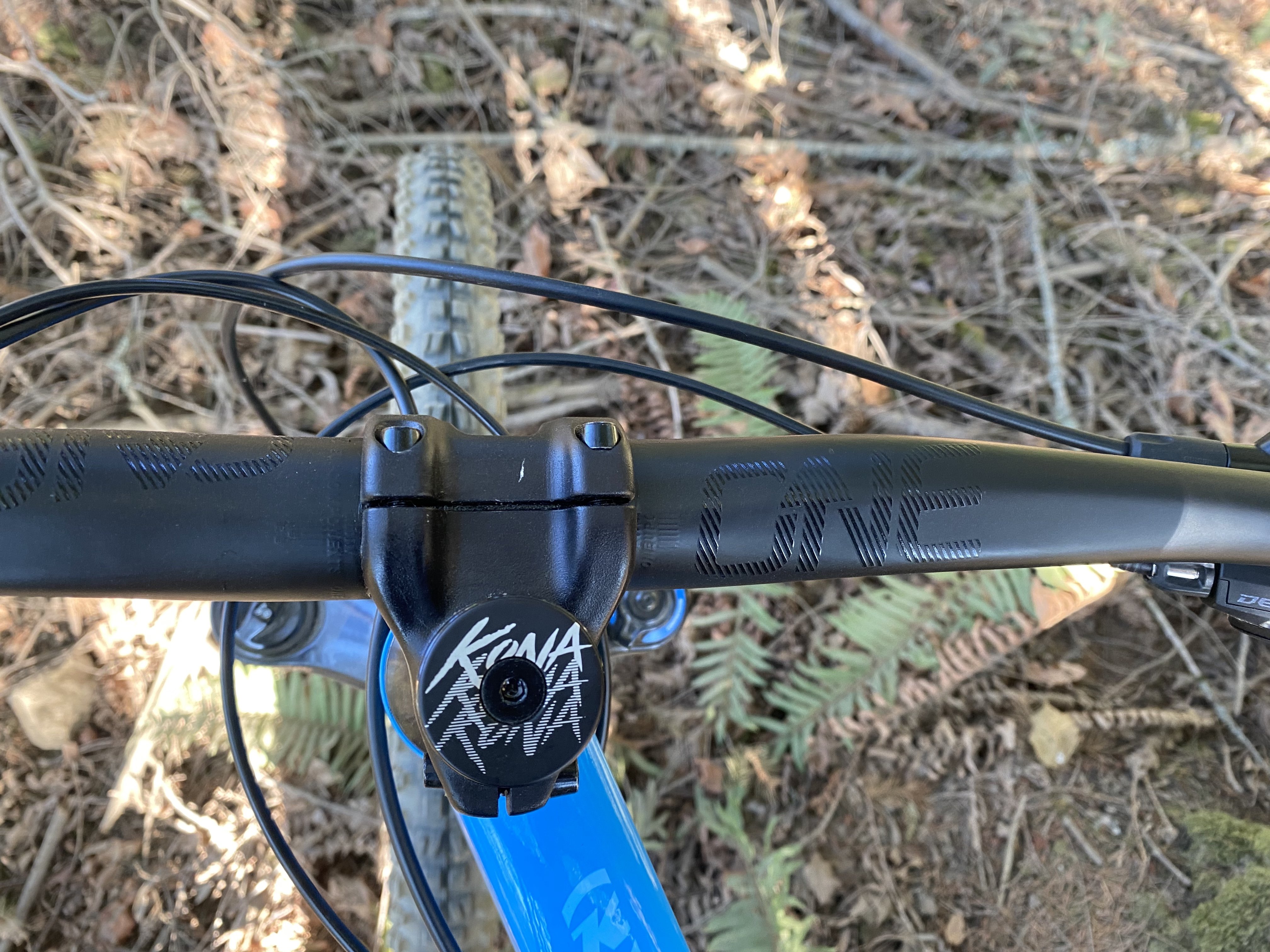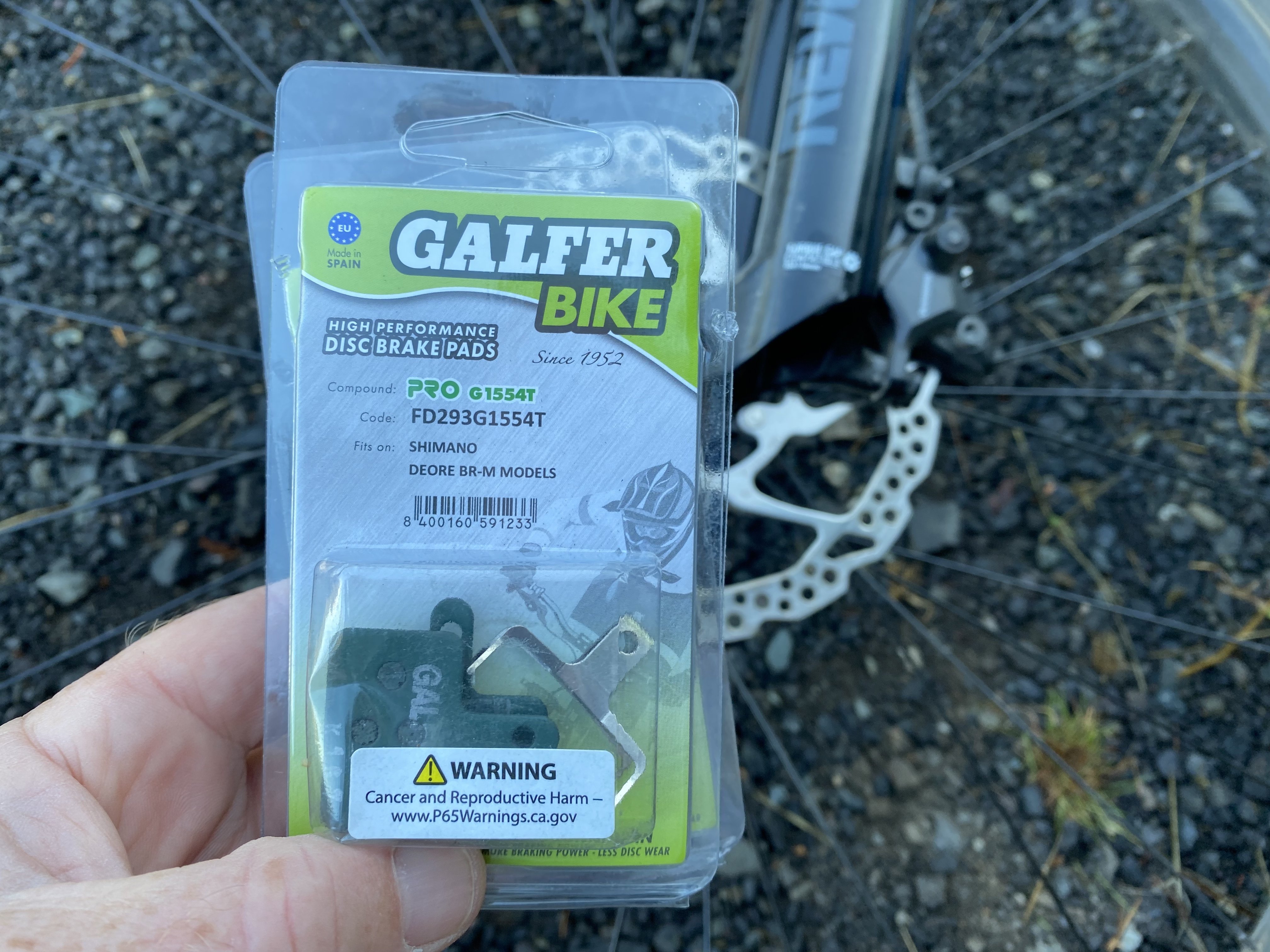 Spinning Wrenches For The Sake Of It
Early on, I complained that the Shimano remote dropper lever spec'd to operate the Tranz-X dropper was jamming on the grip whenever I tried to operate it. Eagle eyed readers here pointed out that the lever was bent. Probably happened in shipping. Kona sent out a replacement, but I had jumped on the opportunity to slap on a 180mm travel OneUp V2 dropper and V3 remote. Was this absolutely necessary? Not at all, but OneUp stuff is super nice, and I justified the changes by saying that in addition to having a hair more travel and a lower stack height than stock, the OneUp saved a massive 80 grams over the stock setup (sarcasm, folks. That's sarcasm). Since I was swapping things out, I had a WTB Silverado saddle with Ti rails laying around, so I slapped that on as well for a 106 gram weight chop. By that point chopping almost a quarter pound between dropper and saddle from high up on the bike might have been justifiable, but if I was spending my own hard earned coin it would be very questionable reasoning.
The handlebars also got swapped out after a few rides for a pair of 20mm rise OneUp carbon fiber bars. The 150 gram weight savings was nice, but I also wanted to see if there was a noticeable difference in vibration damping between the stock aluminum bars and the ovalized carbon fiber OneUp bars. Initially, I absolutely noticed a difference. However, after a summer of clattering over ledgy square edge braking bumps and pinging off nuggety tree roots and getting pinballed through rock gardens, there were days where the overwhelming hardtailness of the Honzo left me feeling generally beaten down to a point where I couldn't really tell one end of the bike from the other. So, yes, they make a difference. But no, they didn't turn the bike into a magic carpet (nor did anyone claim they would). Would I swap them out again, and was this a more tangible improvement than the seatpost? Yes.
Then there were the brakes. Ahhh, yes. The good ol' Shimano MT410 caliper and RT54 "RESIN PAD ONLY" rotor. People love to bag on these, and they have plenty of reasons. However, I'll say this for the stock brake setup – it sure was quiet. Yes, the lever feel is a bit dead, and the brakes don't feel very aggressive, and if you go down anything really steep and fast that gets them hot they will fade worse than a cheap paint job in the desert sun. But to be fair, until that point, they are surprisingly easy to live with. The usual swap here would be to slap some metallic pads in and call it done. Unfortunately, that is not so easily done with these brakes, thanks to the rotors. Out of curiosity, I bought some Galfer "PRO" compound pads (the green ones) that work with resin-only rotors and decided to see how they did. Result! Much more bite, better lever feel, more aggressive deceleration, but also a bit more noise until they got up to a nice operating temperature. They seemed to be less fadey than the stockers, but I didn't get the chance to really try and cook them until the rotors turned color, so I can't vouch for how well they work at that end of the spectrum. But still, out of the above changes, this was the most noticeable and best value for money improvement I made to the bike.
Otherwise, I just rode it. I had to adjust the headset twice, turn the barrel adjuster for the derailleur a few times, and I needed to tension the wheels up once. That's it. Everything worked otherwise without complaint. The shifting was always a bit less crispy clean than you'd get from XT or XTR, but it worked fine. The RockShox Revelation fork was an unobtrusive superstar, sucking up bumps without complaint. The wheels were a bit hefty and the rear hub felt a teeny bit crunchy by the end, but the freehub was blissfully quiet the whole time and the Maxx Terra compound Minion DHF/Dissector tires worked fine everywhere (because it never really got snotty or cold the whole time I had the bike I couldn't vouch for the difference between these and some grippier Maxx Grip compound meats). Going into this test, I was convinced something would fall apart thanks to price-point downspec, but nothing did.
The Harder They Come
Yeah, but how did it ride? This is where we get into expectations and preconceived notions, and in the case of the Honzo I expected that the beefy aluminum frame would beat me to paste and that the bike would be a handful in the rough. While that is true to some extent, it was nowhere near the rough ride that I thought it would be. If anything, the Honzo was insanely planted and stable. The 66-degree head angle, while steeper than the current crop of mega-trail bikes, was matched with a 48-ish inch wheelbase and the overall ride of the bike would best be considered surprisingly calm. By comparison, even without rear suspension, it deflected less and felt more solid in rocky going than my similar geometry but shorter wheelbase Specialized Epic Evo. It wasn't quite as plank stable as the Rocky Element I just tested, but it was close. And it's a hardtail. Trippy. It was totally at home and happy dropping into snaggly root bombs and baby-head rock gardens.
On the flip side of that coin, it was definitely not a spry little switchback hound. It didn't snap to attention when stomping on the pedals, and it climbed about as enthusiastically as you'd expect from a 31-pound bike with heavy wheels and meaty tires. That is to say, "with dignity if not alacrity." I experimented with sliding the dropouts back and forth between long and short settings, and at the longest, the Honzo was admirably composed and unflappable in the rough. It was also a bit dead feeling in tight corners, and took a fair bit of effort to muscle around in the janky spots. Pulling the rear axle as far forward as it would go – shortening the stays and wheelbase as much as possible – sharpened the responsiveness without really sacrificing stability, and made the bike more friendly in terms of bending it through the pinch points. This also made it easier to float the rear and pull up off lips, but that came at the cost of increased trail chatter and more of a rough ride when bouncing through the chunder.
Speed was important. Riding slow and just trying to follow a line, the Honzo felt lazy and unresponsive. Start feeding some more speed into things though, pump the downside of rollers, pedal into sections instead of just coasting in, and it would reward that effort with predictable response and that same battleship calm composure that I mentioned earlier, and that is something I really didn't expect to find in a bike with no rear suspension. As mentioned already, it's a surprisingly stable bike that'll let you get away with a ton of poor decision making, provided you can keep on top of it.
Of course, riding like that demands physical effort. Time after time I found myself wishing I was stronger and fitter. Not because there was a deficiency in the bike, but more because I much preferred to ride the Kona assertively than feel like a passenger. At a certain threshold, though, I would run out of steam. On shorter rides, like one to two hours, everything was peachy. On some longer treks, however, by the end I often felt like I had been beaten up. This is not a dig at the Kona, mind you. More a reflection of my own discontent with my physical reality. The rougher the terrain, the more this became noticeable. No surprise there really; that's basically stating the obvious in terms of hardtails.
Verdicts And Bitter Pills
The Honzo, in the end, was a tough reality check for me. I found myself often in that metaphorical wasteland of my mind writing checks that my body couldn't cash – loving the way the bike handled but wishing I had some more wattage and more upper body strength to really take advantage of that glorious stability. When I would back off and ride it softly on more gentle terrain, I found myself frustrated by the weight, the indifferent responsiveness, and wishing for a slacker seat angle and a more forgiving ride. Which made me feel like a hypocrite, because the Honzo isn't nearly as harsh a ride as I was expecting, nor is it as punishing as some other hardtails out there.
In all other respects, it's a solid deal and a well thought out bike that, for the money, lacks nothing aside from a willing rider and a set of brake pads in terms of being able to handle just about any terrain, anywhere, anytime.
If I was a young hard charger who wanted a durable bomber that wouldn't try to bite me in the ass when the going got sketchy but didn't have the coin for a full squish bike that I could trust, I would be giving the 2699 USD Honzo very serious consideration (or the 599 USD frameset. By comparison the frame alone for my steel Falconer cost more than this entire bike). As it is right now, I'd still consider it a keeper but my aging body might opt for lighter wheels with some fatter tires and a pair of inserts. I know, that makes no sense, but it might take just enough edge off to cushion my bruised ego…