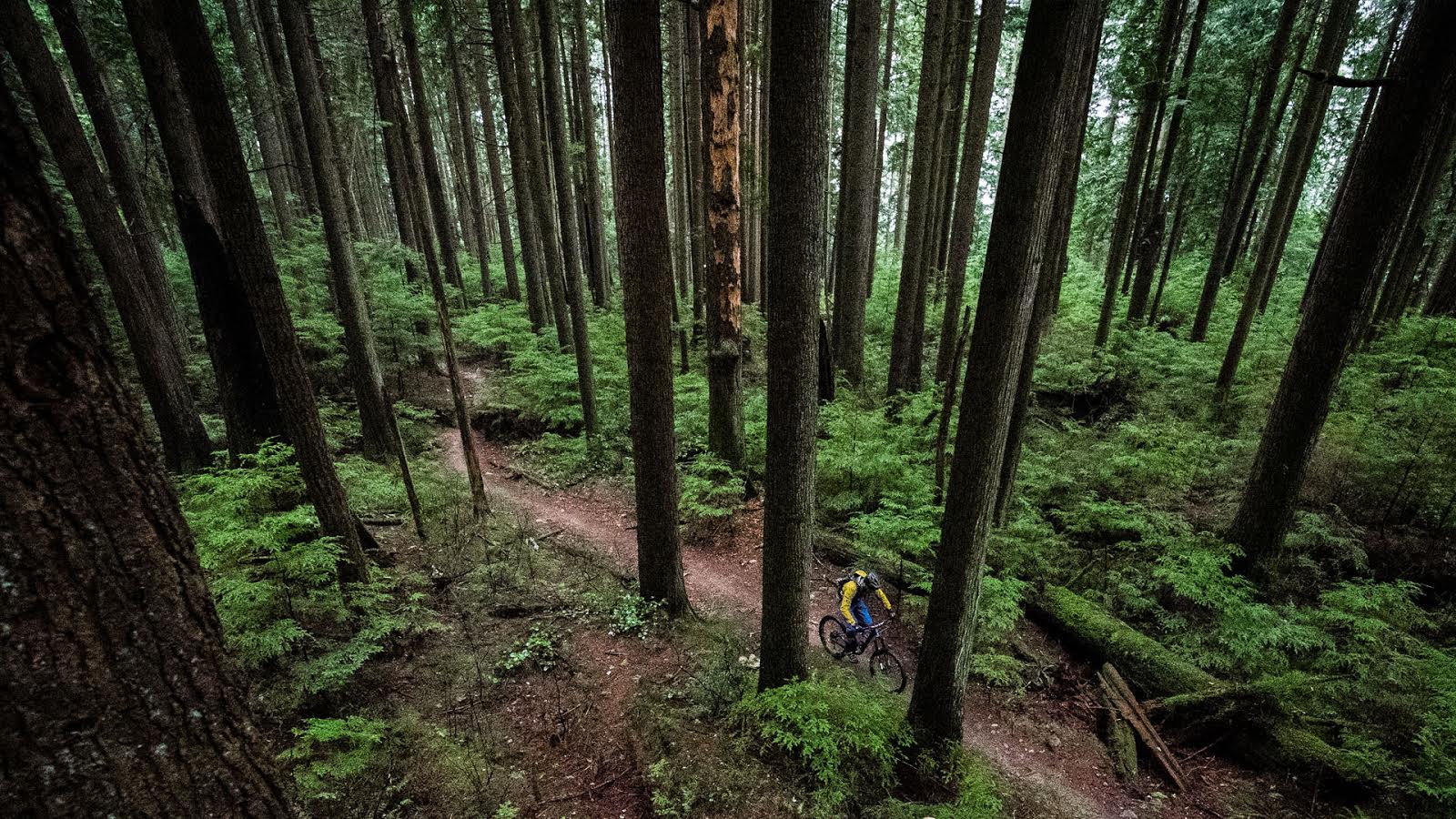 Kona 2015 Bikes Sneak Peek
It's that magical time of the season when next year's goodies start to trickle out. We were recently given a look behind the curtain at Kona's 2015 lineup, and brought back a few unique specimens to share.
Process 167
Building off the success of their previous Process models, Kona has introduced the Process 167 as a competitor in the Super D/Enduro/Freeride department. The big thing to note here is that it sports 26″ wheels, so those of us who have been resisting change (or have an expensive set of wheels we're loathe to give up) can continue on our merry way. Elsewhere you'll find a SRAM X1 drivetrain, Lyrik and Vivid suspension, KS Lev internal dropper post and a mix of Kona and Race Face cockpit components.
Process 134 SE
Getting smaller and lighter riders on a proper bike can be a pain sometimes. Stand over clearance is always an issue, and often times the "lighter weight" bike is simply a down-spec model of a more popular frame. Not so with Kona, who have tuned the frame and parts kits specifically for "fast-riding tweens, women and men under 5'4″." The spec looks top-notch, with a blend of SRAM and Shimano bits, a Race Face Turbine bar mated to an Atlas stem, and a KS Lev DX dropper post.
Precept 200
Gravity bikes can be an expensive venture, and Kona for years has been producing quality DH sleds at wallet-friendly prices. The Precept 200 is the latest evolution of this line, and slots in beneath the carbon-framed Operator in the lineup. Just because this is a low cost bike doesn't mean it comes with low-quality bits. A full SRAM drivetrain with a clutch rear derailleur is on offer, and stopping is handled by a pair of beefy Code R brakes. Domain front forks and a Kage rear shock soak up the bumps, and Kona house-brand components occupy the cockpit.
Supreme Operator
At the other end of the gravity spectrum, the Supreme Operator sits atop its throne of Carbon like a benevolent king. Kona have spared no expense in speccing this bike out; you'll find a WC Boxxer with the Charger damper, SRAM X01 DH drivetrain, and even Hope Pro II hubs. It looks extremely fast, and probably rides even faster…
Explosif
Steel is real, or so we've been told. Flying under the radar of most, Kona has consistently done a quality job on their steel hard tails, and the Explosif is no different. Touches like internal routing for dropper posts and a tapered headtube ensure that your frame will remain relevant long after standards change, and a smart spec of SLX components means you won't have to worry about swapping out bits any time soon.
---
So 26″ isn't dead, and steel is most definitely still real. Anything out here catch your eye?