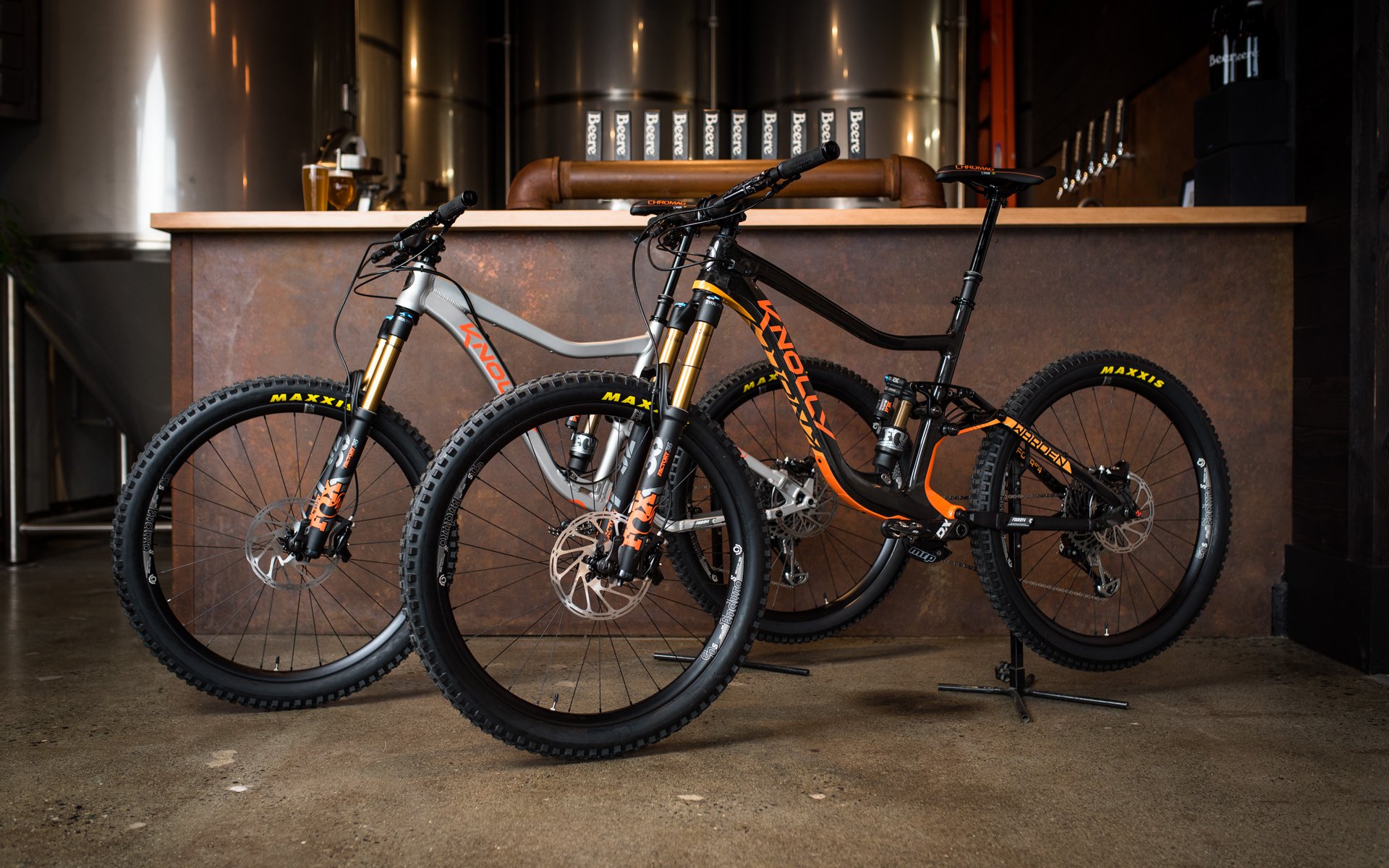 FIRST IMPRESSIONS
Knolly Warden: Alloy vs Carbon
Once your bike budget hits a certain threshold, you face an interesting choice: carbon frame with a slightly lesser spec, or alloy frame with a bit more bling? We paired up with Knolly to look at it a slightly different way: if you could ride two identical bikes whose only difference was frame material, what differences would you notice, and would ride quality help you decide whether the 'carbon tax' is worth it? We need a little more time before we can answer that question, but that didn't stop us from setting up a shoot at Beere Brewing Co. in North Vancouver, so we could capture these two Wardens' souls in a friendly climate before getting them dirty.
The Knolly Warden
The Knolly Warden is not a new design, but it occupies that All-Mountain/Enduro category with modern-ish geometry numbers and has developed an established reputation for being able to handle BC's toughest terrain. Its reach - formerly on the long side - is now decidedly in the middle of the pack but not what you would call outdated. The carbon version introduced slightly tweaked numbers, including 5mm more travel (totalling 155) and 4mm more reach for each size. The stated goal of the Fourby4 suspension design is traction, and after a few initial rides, that trait does make itself clear. The quick version is that the two links of the Fourby4 system allow Knolly to 'decouple the performance aspects of the rear suspension'. In other words, independent control of axle path and leverage rate, and the ability to independently tune pedaling efficiency, rear wheel traction, braking performance (and suspension performance under braking).
Adjustable geometry lets you select head tube angle (66.5 or 65.5 degrees), seat tube angle (74 or 75 degrees) and BB height (345.5 or 337mm).  Geometry numbers are below, for both the alloy and carbon versions.
Frame Highlights
Adjustable geometry (as mentioned above)
150 / 155mm travel (alloy / carbon) with 160mm recommended up front
Threaded BB
Titanium pivot hardware; ACB (Angular Contact Bearings)
Clean, internal cable routing
Compatible with 1x or front derailleur, bash guard or chain guide
Full length, straight seat tube
As mentioned, our testers have an identical build, with some impressive highlights:
Fox Float 36 Factory fork - 160mm travel
Fox Float X2 shock
SRAM Eagle X01 drivetrain
SRAM Code RSC brakes
Industry 9 Enduro S wheelset
Maxxis Minion DHF front & Highroller II rear tires
Race Face SixC Carbon bar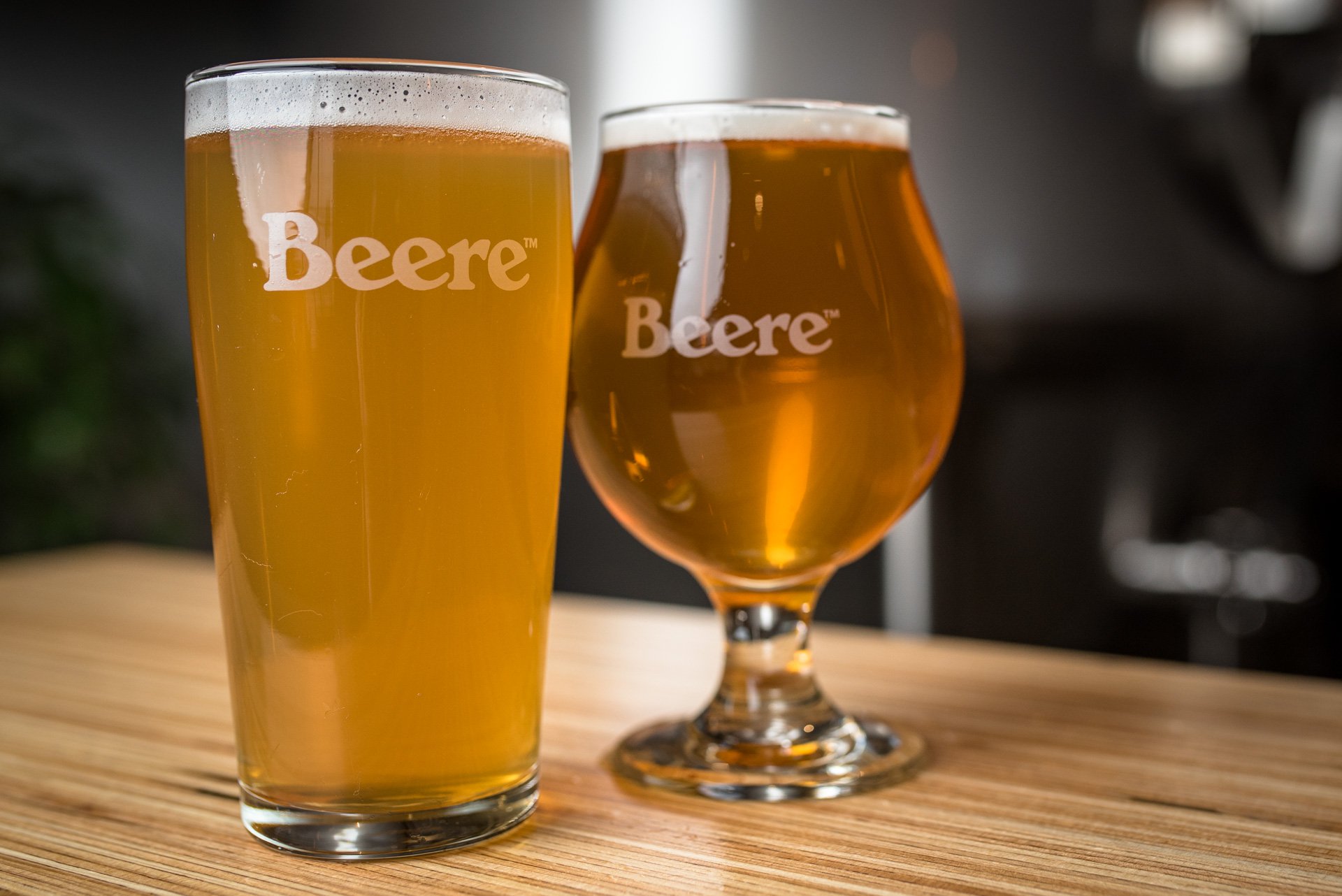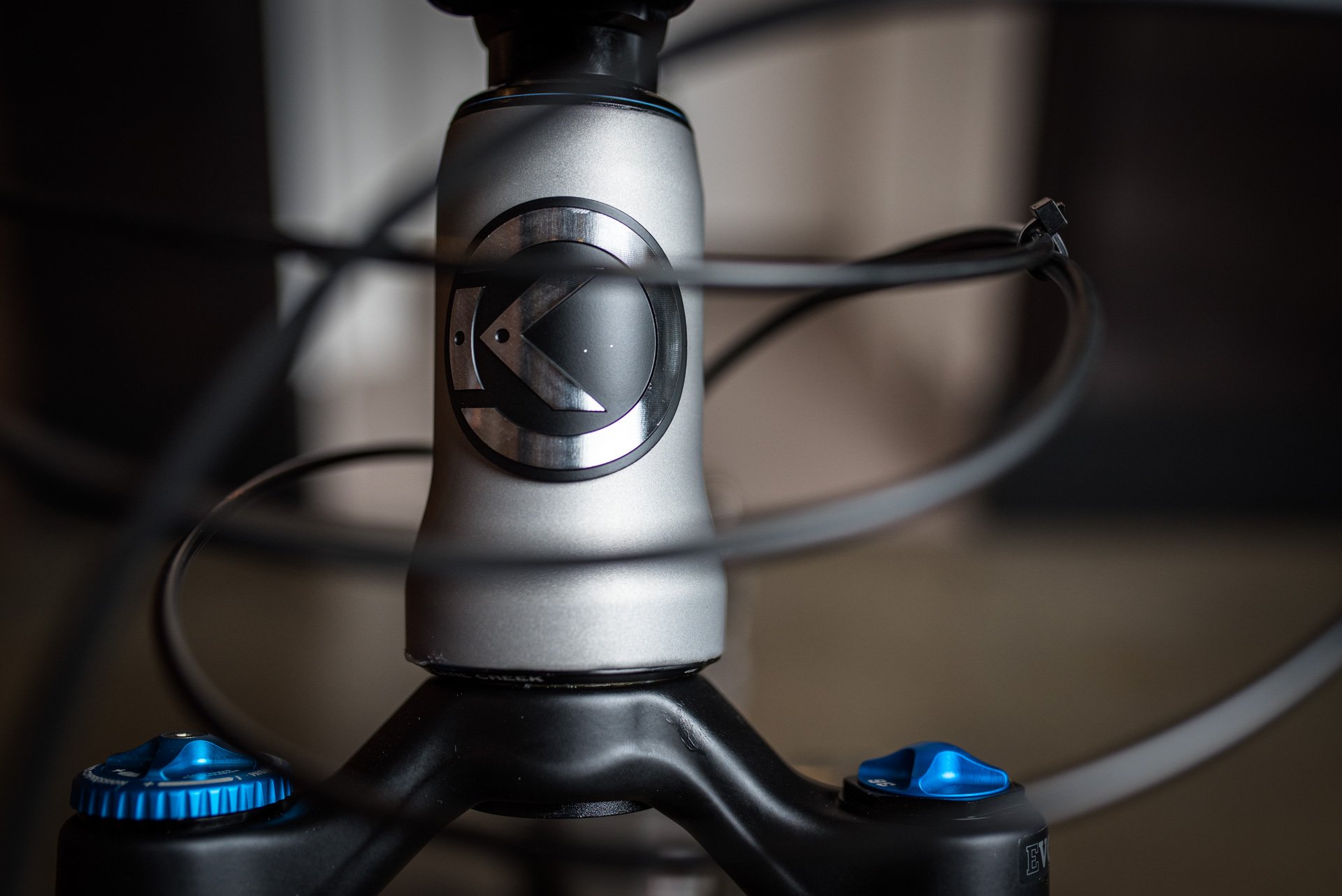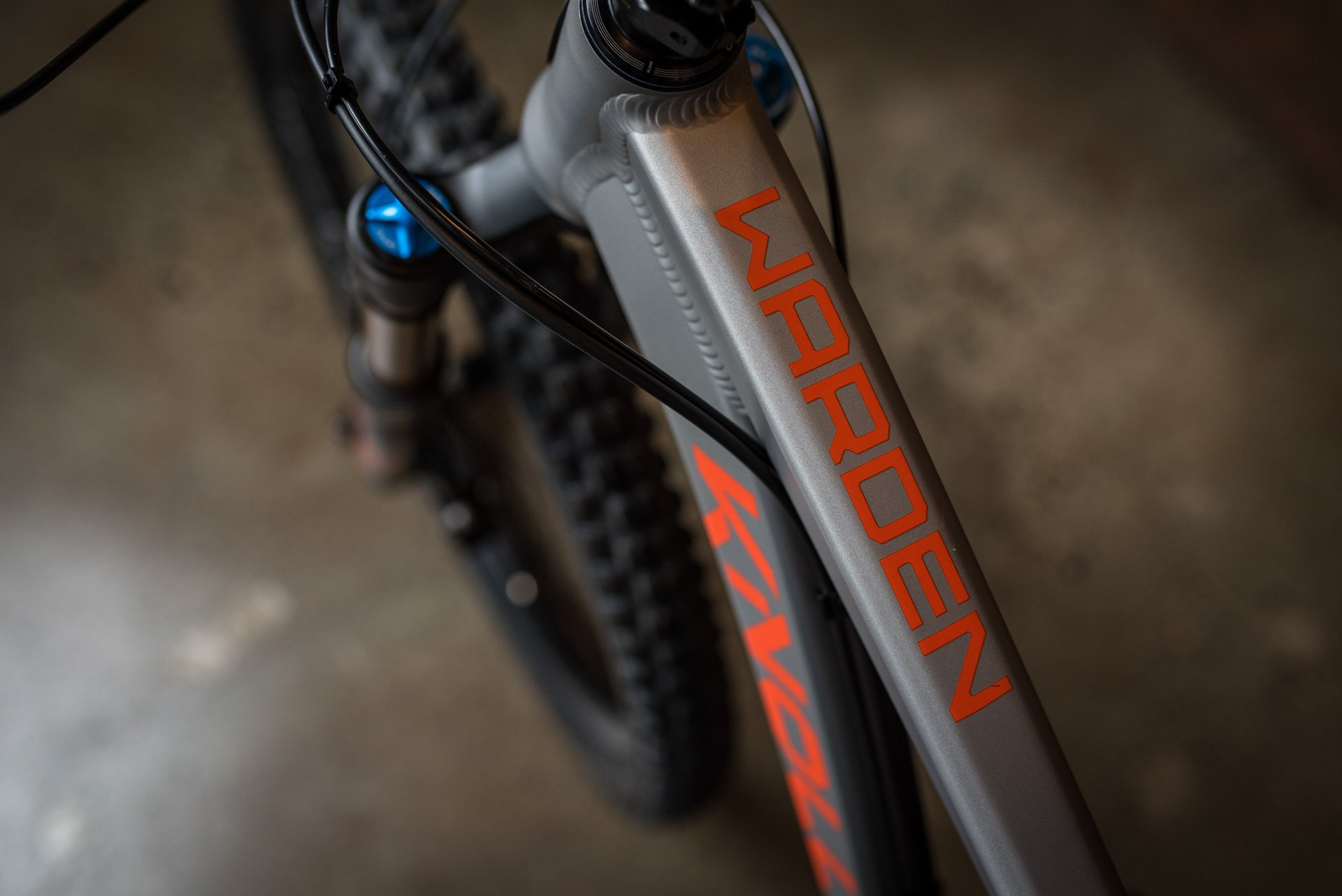 So, we've sampled the beer and taken the photos, but now it's time to ride and compare. We will employ a few different methods for bringing you our thoughts:
Ride both bikes in back-to-back laps using qualitative observations and notes;
Testers will spend a bit of time on one bike, then the other over the course of a few weeks;
This isn't science, but ultimately we hope to have each tester's thoughts about the relative merits of shelling out an extra $1,300 for a carbon frame over the aluminum version - as well as to try to discern any differences in ride quality and feel. It's possible that answer would be different if we were comparing the base model (since $1,300 is a proportionately larger amount at a lower price point), but for our test, we were sent the top of the line build kit. Do you splurge for a carbon frame? Would you go for carbon wheels instead? We'll answer the first question for sure, the second question - maybe.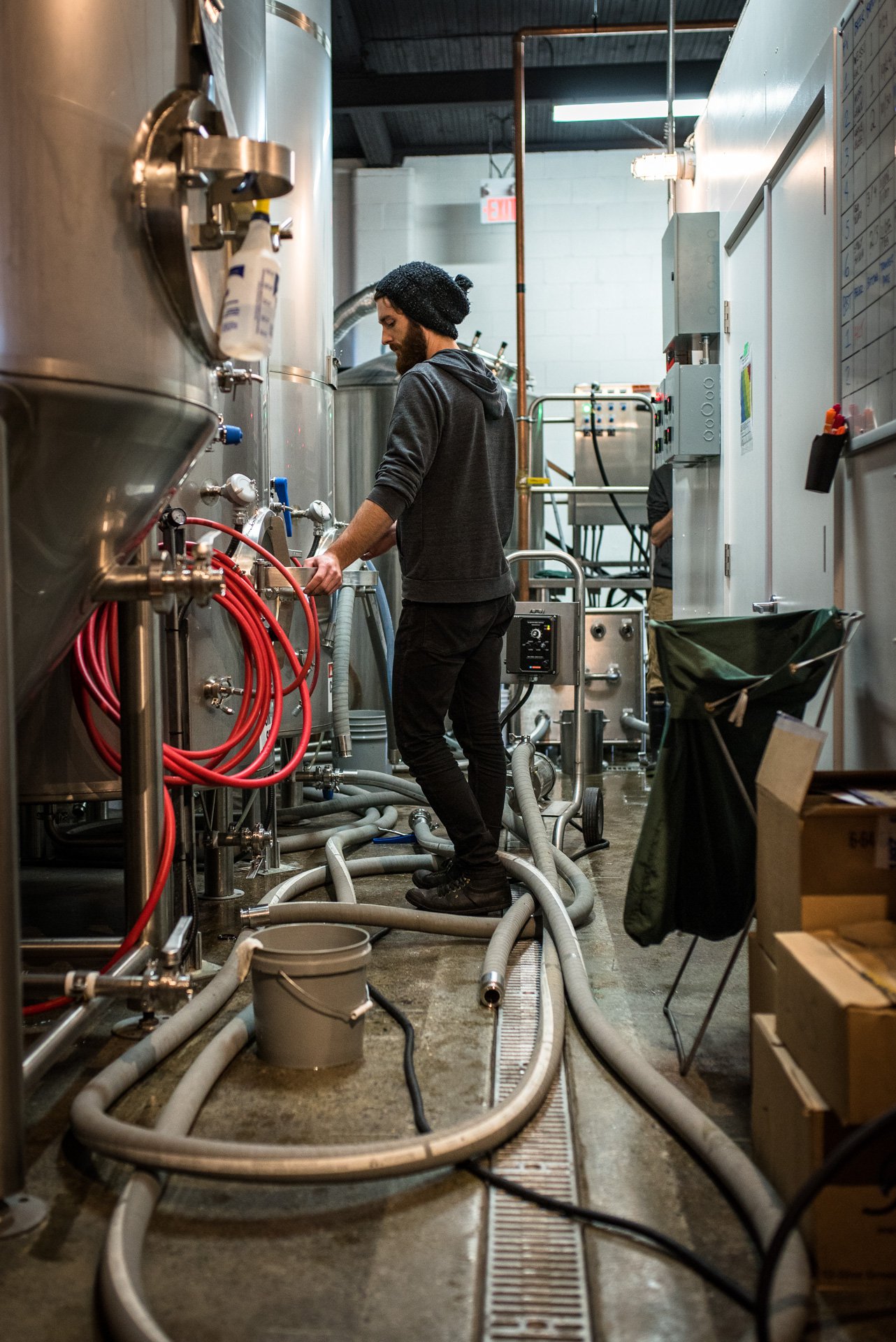 Pricing - Knolly Warden Alloy
Warden alloy VP build kit CAD 5331 / USD 4252
Warden alloy Dawn Patrol build kit CAD 6410 / USD 5112

Warden alloy Supreme Leader build kit (tested) CAD 8380 / USD 6684

Pricing - Knolly Warden Carbon
Warden Carbon VP build kit CAD 6663 / USD 5315

Warden Carbon Dawn Patrol build kit CAD 7742 / USD 6175

Warden Carbon Supreme Leader build kit (tested) CAD 9712 / USD 7747
Have a look at the Knolly site for a bunch of great manufacturing info (and other stuff).
https://www.knollybikes.com/quality