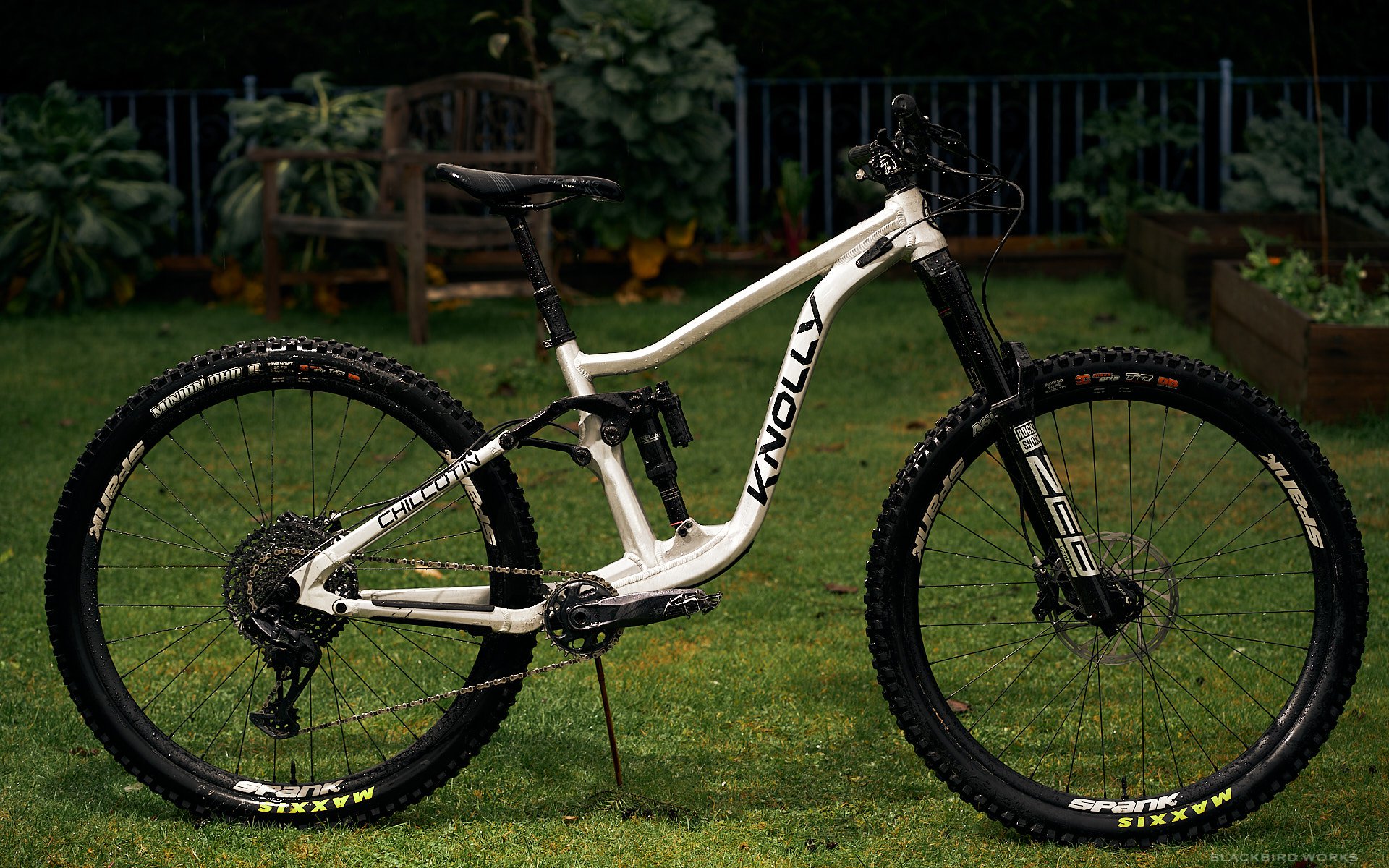 Knolly turns up the heat with a new Chilcotin 29er
Knolly Bikes Chilcotin 167 - First Look
Knolly Chilcotin 167
If you name a bike model after the iconic mountain range in south west British Columbia it better deliver. If you've set rubber on the extremely demanding terrain of the region, you'd know that your bike needs to be light enough for 40+ km days in the saddle and tough enough to handle scree slopes like a downhill bike.
The beauty of the South Chilcotins can lull you into a sense of warmth and security, at least until the inevitable encounter with a big furry Grizzly. The last thing you want is a carbon XC bike between you and the creature. Metal is the preferred material for the defensive bike of choice.
Knolly revised the long-in-the-tooth Chilcotin that previously rolled on 26" wheels with 160mm suspension travel and a 67˚ headtube angle. Now you have multiple travel options (151mm-167mm) and oh so popular 29" wheels on this beast sporting a 63.8˚ head angle.

I'm looking forward to bigger days and bigger mountains aboard this latest creation from the Knolly think tank.
Frame First
Rockshox, Fox, Sram, and Shimano all released what they could for 2020 and they've all run out of inventory for 2021. Thankfully the Frame is central to all the small things that make this raw beast go "boing." There is a lot going on with any Knolly from an industrial designer's perspective. It's a polarizing aesthetic for the consumer; some love it and some just don't. Function follows form, however, and Knolly's patented Fourby4 suspension design promises advanced suspension kinematics.
The offset seat tube design is deceiving, at first giving the illusion of insanely long chainstays but don't be fooled because the stays measure 438.0mm / 17.3" (Slack) 436.5mm / 17.2" (Neutral); long enough for stability and shortish for trail time tomfoolery. The aforementioned offset also allows for a straight seat tube and thus one of the longest insertions for dropper posts on the market. My medium-sized sample arrived with a 175mm Reverb and I would be able to run 200mm dropper for my 5'9" build with 32" inseam.
There are two holes for the bottom shock hardware to attach to and they change the bike's charm from weekender billy goat to shuttle beast in under a minute. All cables are routed internally through the mainframe and the ports have a purposeful presence. Derailleur cable and brake housing exit behind the seat tube and carry along the top of the seat stays.
The suspension hardware is marked titanium and labelled with torque specs. It is understated, utilitarian and almost a shame to see them painted. Raw ti on a raw alloy frame would look sexy in my opinion but I appreciate the subtle bling the Ti hardware suggests hiding behind a coat of black lacquer.
Build Kits
The Chilcotin will come in two dresses. The Dawn Patrol kit has a Rockshox Super Deluxe Ultimate shock and a Zeb Ultimate fork. A fantastic set-and-forget suspension pairing that has been proven under demanding riders on rough terrain. The Extra Credit build has Fox bouncers with a little more adjustability but arguably similar performance to the RS clad Dawn Patrol.
My demo unit was draped in Chromag bits on the touch points. The Hifi 35 Stem and Fubar 25 Bars are a solid BC homage and the Lynx saddle and Chromag grips were delightful to see. Knolly tells me these parts are subject to 2021 Availability so don't be alarmed if you see another manufacturer's bits hanging off of your final build. I'm sure they will offer equal or better value at the end. Sram Code brakes are virtually standard on heavy-hitting bikes but the bottom end R model was a little disappointing to see because the lever feel is less than ideal compared to the RS or RSC models. Tires were the MaxGrip DD versions of the Shore-worthy Assegai and DHR II . Added weight makes the Double Downs slower on the ups with their added weight and drag but absolutely worry free on the way down. I hope a similar caliber of casing and grip is offered for the production models.
Spank wheels and hubs are a solid option for smash and go kind of riding too. The hub isn't particularly fast-engaging and the rims aren't light but they are likely to be relatively trouble-free and can take a good hammering by the most careless riders. SRAM's GX drivetrain is a hard-working group in a wide variety of conditions and the rear derailleur won't break the bank if sacrificed to a poorly-placed rock.
First Rides and Thoughts
I managed a couple of non critical rides aboard the Chilcotin in wet west coastal November. The climbing position was comfortable and traction was ample. The MaxGrip tires in heavy casing played a roll in this, set at 18psi front, 20psi Rear with having no rim dent-fear was great. The bike felt a lot more manageable than the numbers suggested. I never felt like I was on a bike with gobs of suspension and a fairly slack head angle. I can see lighter casing tires and bigger alpine days being a fun formula for this machine.
Cash Money
I'm looking forward to bigger days and bigger mountains aboard this latest creation from the Knolly think tank.
$5300USD - $6880 CAD price tag is a no brainer for a bike this capable on paper.
Keep and eye on the Knolly Website for spec. updates and other build options. I am especially looking forward to seeing the Moody Blue in person.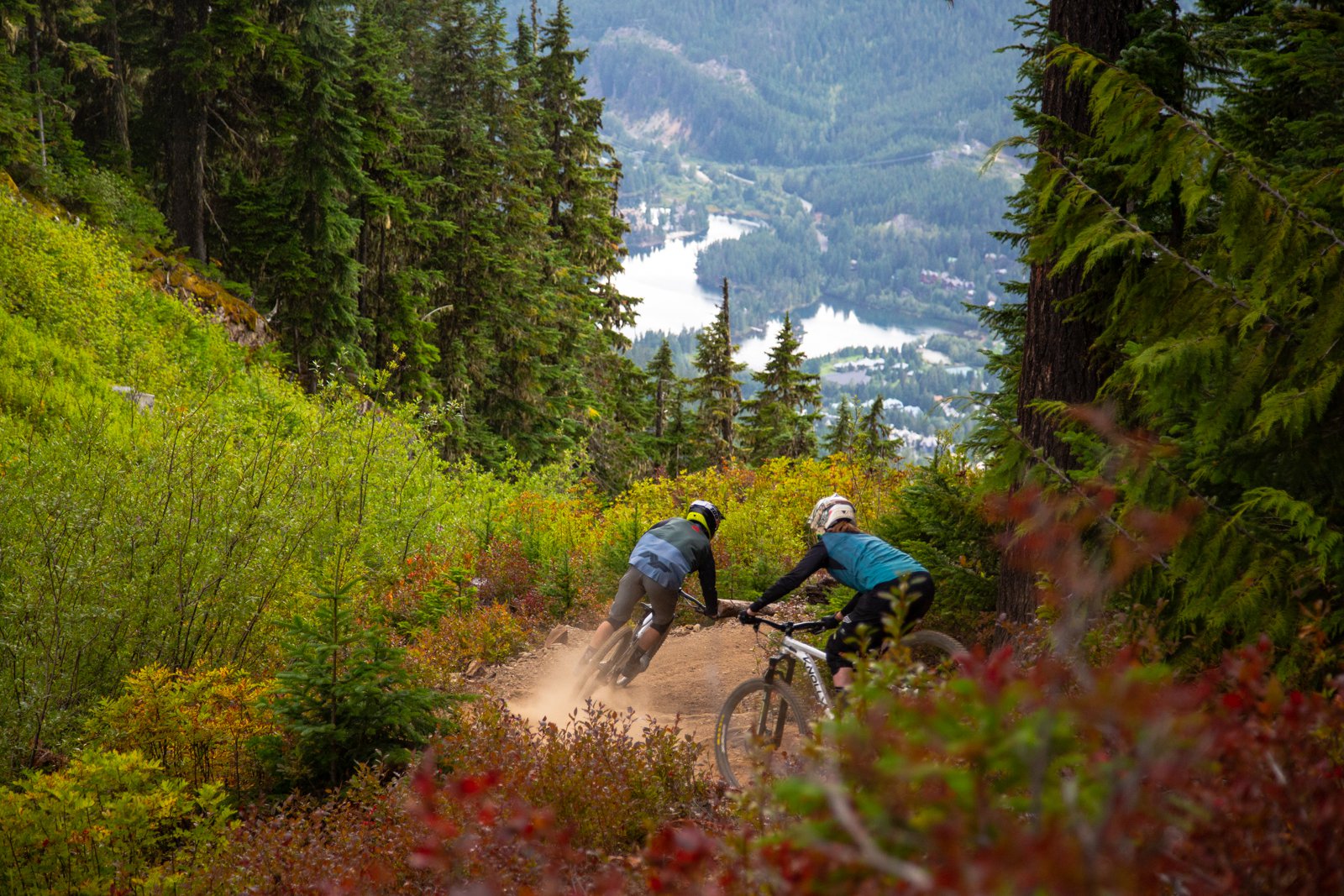 Deniz Merdano
5'8"
162lbs
Playful, lively riding style
Photographer and Story Teller
Lenticular Aesthetician