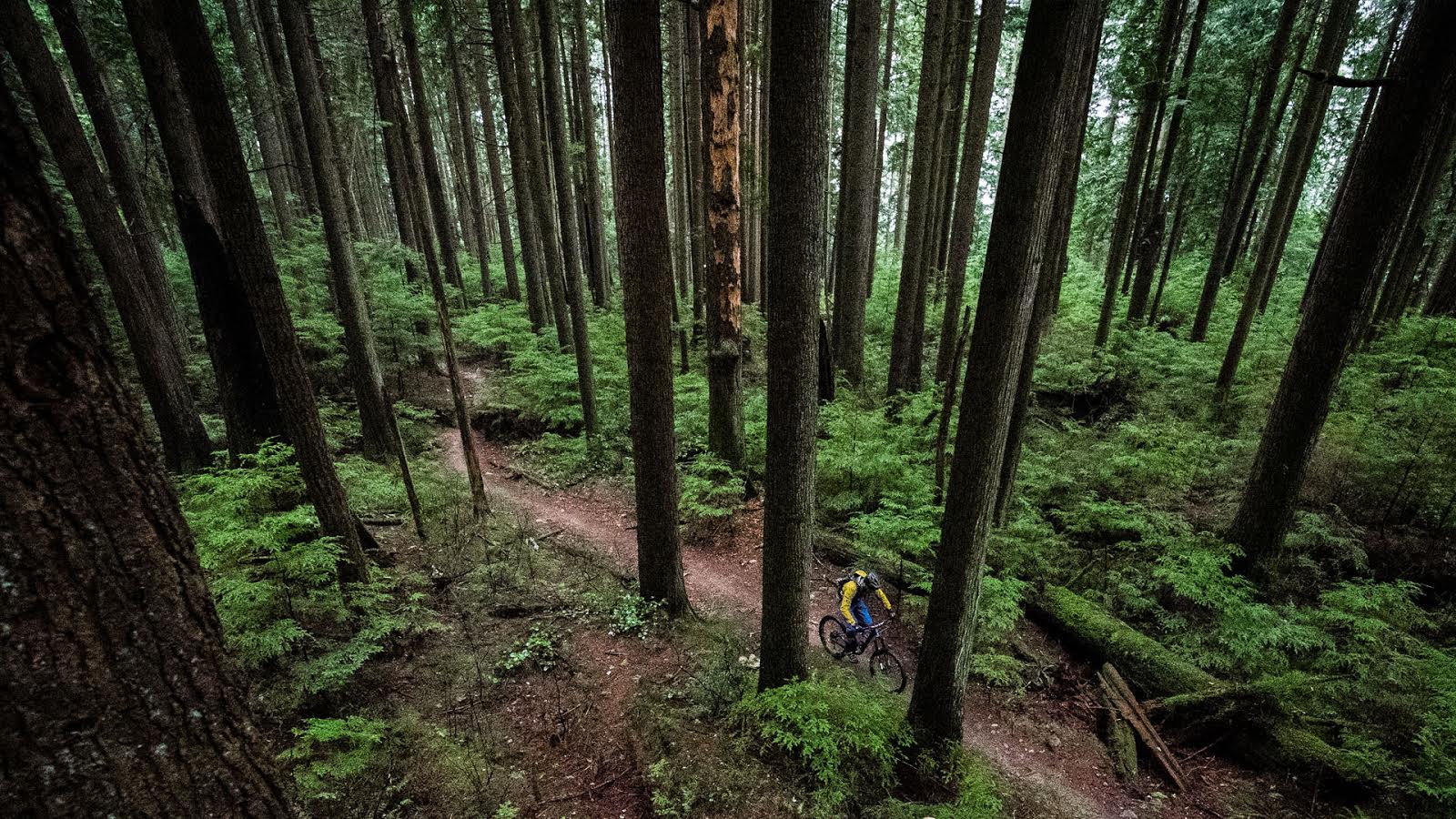 What Kind of Bike Should I Buy?
Hi Dave,
I'm planning to buy an all mountain bike and I'd really like your advice. First off, a little background. I've had two bikes so far. One was a 2007 Kona Dawg with 130mm of rear travel. The second (my current one) is a 2009 Transition Blindside with a dual crown fork. I bought it and sold the Kona because I wanted to have fun going downhill. I also learned to dirt jump on the Blindside too and I've discovered that I love doing that too.
I realized that I had a problem when I went to Mount Fromme on my Blindside. I was fine on the downhills but going up was a pain and there are so many more trails that I want to explore and I felt so limited by my bike.
That's when I realized that I wanted an all mountain bike and I'm torn between the Transition Suppressor and the Knolly Chilcotin. I really like the suppressor because I'm having a really good time on my Blindside. I like jumping around on trails, which is what the Suppressor is supposedly good at. On the other hand, I read in one of the articles here on NSMB that talked about buying a bike that's supposed to cover my weakness which is climbing and that's something the Chilcotin is supposedly amazing at.
What I want to ask is which one is better and if the reviews about the Chilcotin being a very good technical climber accurate? From my experience with the Kona Dawg, I'm more of a sit and spin climber. I don't mind taking my time to get up the hill and I really want to explore the different trails in BC, which means that I need a bike that'll climb tech very well and it sounds like the Chilcotin fits the bill.
Thanks for taking the time to read my long question. I just wanted to make sure that you have a good grasp of what I want to do with the bike so you can form a better opinion.
Cheers,
Tell me what to buy
---
Dear Timbit:
Imagine for a minute that you're a successful Wall Street financier.  With bonus, you clear $5-6 million a year.  You've got a fancy penthouse apartment with a view of Central Park.  You have a summer house in the Hamptons.  A trophy wife.  And an all consuming cocaine habit.  Every night, before you go home to your loveless marriage and your delinquent children, you hit the nose candy and remember that you're king of the world.  It's the only thing that keeps you going.
And one day, your drug dealer offers up a special product, just for you. It's cocaine, sure. But it's not quite as powerful as the regular stuff.  You get just a little bit less high.  In return, he tells you that the rest of your life is going to be a little bit less crappy.  Your kids will get suspended from school a bit less often. Your Ferrari mechanic will ease up on his gouging. Your mistress agrees to have her allowance cut back slightly. All these things continue to suck, but they suck a tiny fraction less. You shave a tiny bit off the depressing lows of your horrible existence, and all you have to do is make the favourite part of your day a teensy, weensy bit less amazing. You know…amazing for an imaginary coke head.  Not amazing for a regular person who isn't horrible.  Don't do drugs, kids.
So, if you're that financier, do you do that deal?
Me?  Hell no.  If I'm a high powered Wall Street financier, I'm not doing cocaine to improve the crappy parts of my life. I'm doing cocaine to forget the crappy parts of my life. I'm probably going to put my energy into chasing higher highs, hell with the lows. Crack wasn't invented due to a lack of demand, people. And there's a reason why the economy cratered in 2008.  Limitation of risk through steady and conservative financial policy and sound judgement were not part of the reason.
So why do you ride a mountain bike? I'm going to avoid saying something silly like "mountain biking is our drug, man" (I'll just strongly imply it). If you're going to start buying equipment that takes away from the part of the ride that you really enjoy, I don't think you should do that. Buy a bike that suits the trails that you ride and that suits the way that you ride them. Or want to ride them. Buy a bike that accentuates the things that you do well, not one that hinders them. Within limits. Take this concept too far and you end up wheezing up Fromme on a Transition Blindside. There are many, many 150-160 mm bikes that will leave that thing in the dust going up the hill and probably won't give up much of anything heading down. Don't worry too much about buying something on the pedally end of the spectrum, unless pedalling really quickly up to the top of Fromme is what gets you out of bed in the morning.
Yes, others have floated this concept of playing to your weaknesses before. But they're talking about racing. Mike Alessi setting his bike up for the whoops, for instance. But if you are a racer, and your plan was to write in to me, get some amazing advice and then bank that advice as race wins… I'm sorry to tell you this, but you've already lost. At racing, for sure. Maybe even at life.
Lastly, I honestly don't have a single clue about the two bikes that you have referenced.  The Schmanzition Sundresser and the Knobbly Binmotion or something? I have no idea. And what I think of these bikes should be very nearly the last thing that should concern you right now. I've said this before… buy the bike that gets your bikini briefs in a bunch. Buy the bike that makes you a tiny bit sad once you realize that you can't afford it. Please the cokehead inside of you, not the accountant. Paying thousands of dollars for a bicycle to ride in the woods is about as far from logical as one can get, so you may as well dive all the way in.
Sorry,
Uncle Dave
---
Uncle Dave isn't willing to tell you what bike to buy, but he is going to hook you up with something to help you see things clearly. A pair of Smith Optics Lowdown XL shades.
Congrats Timbits! Get in touch to claim your prize.
If you have a question, and you like prizes, fire it to Uncle Dave!
---
Are you willing to go where Uncle Dave wouldn't and tell Timbits what he should buy?