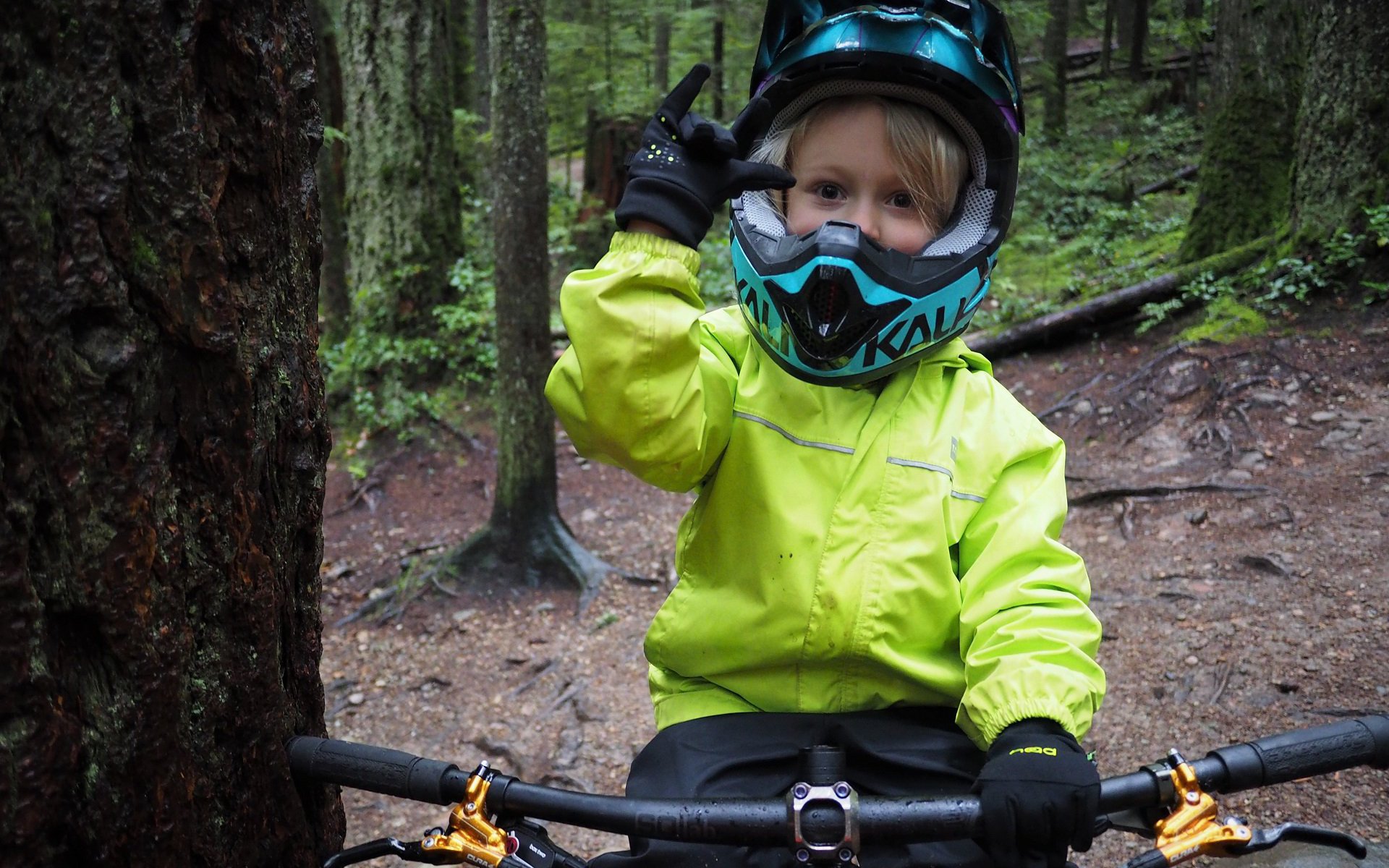 REVIEW
Kids Ride Shotgun Saddle System
"What!? What Are You Doing Papa?!?!"
I look up sheepishly. I've been caught in the act with the Kids Ride Shotgun (KRS) saddle in one hand and my ratchet in the other. There's no sense in trying to equivocate, and for that matter, the kid carrier is mounted on my bike, so I just get it out there; "I'm going for a ride tomorrow and I'm getting my bike ready."
There's some blinking, a deepening scowl, and then without ever looking away from my Marin, an arm silently rises with one finger pointing straight at my single speed. There are no words but, like Dickens' grim Ghost Of Christmas Yet-To-Come, there's also no doubt of the point being communicated.
It took a couple of rides to warm up to the system but now it has to be installed and ready to go at a moment's notice. After all, there are trails to be ridden.
Shotgun Kids MTB Seat
The unboxing of the Shotgun system is received with an incredulous look, a furrowed brow, and a healthy dose of judgmental eye-rolling. I may have gone in too hard with the guarantee of good times; I'm certain every parent and grandparent has a similar story of disappointment.
On my first test ride there is a fair bit of faffing about to optimize our fit, because my daughter is near the cusp of the max recommended weight and, more obviously, the max size to accommodate her on my size large bike.
On the trail, I moved her seat closer to my handlebars to make more room for me and adopted a slightly sideways position descending so that in larger compression events I'd take the back of her helmet in my shoulder rather than my chin. I only ride the KRS system off road with flat pedals and that's what I'd recommend; some quick dabs are sometimes required when things get bumpy.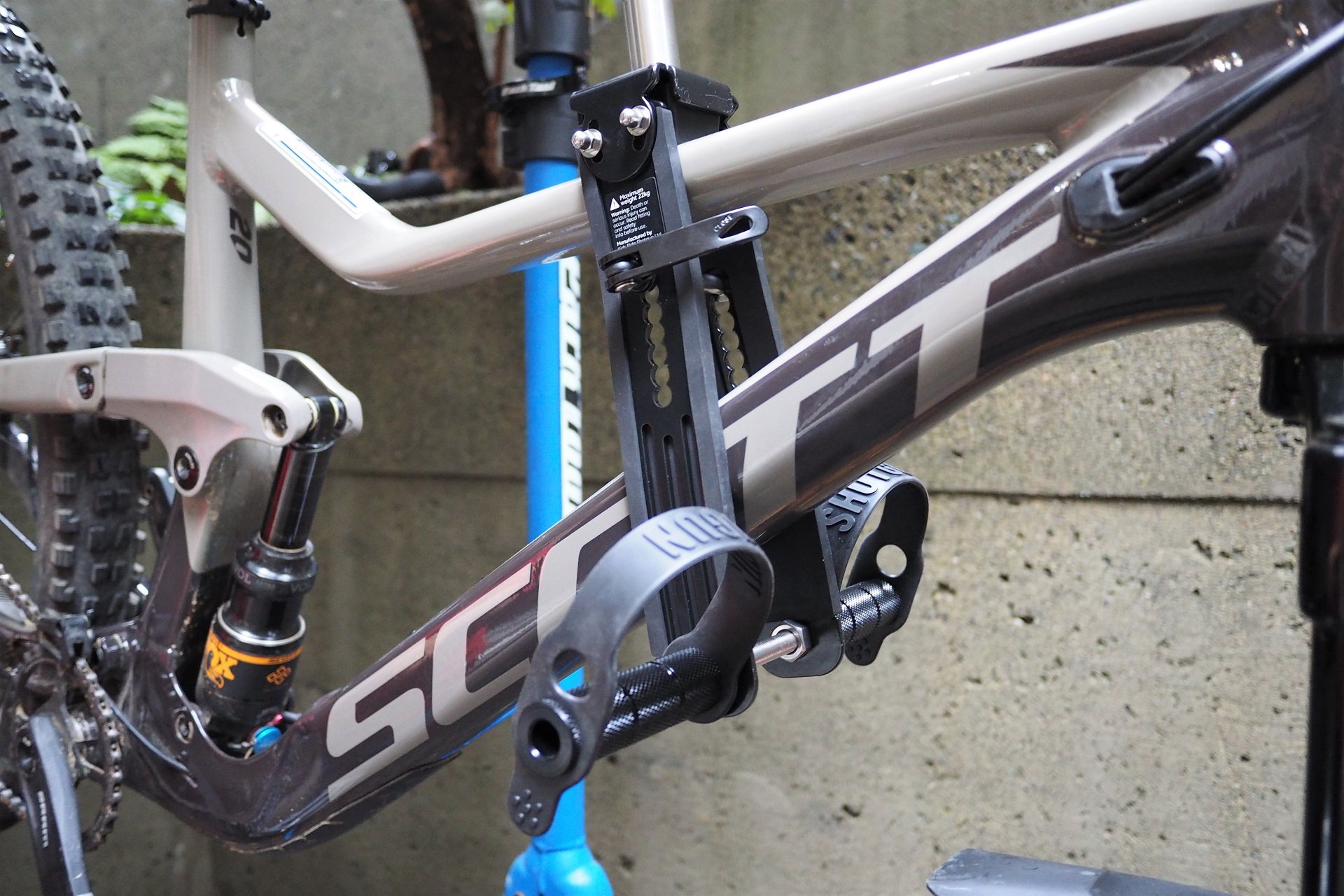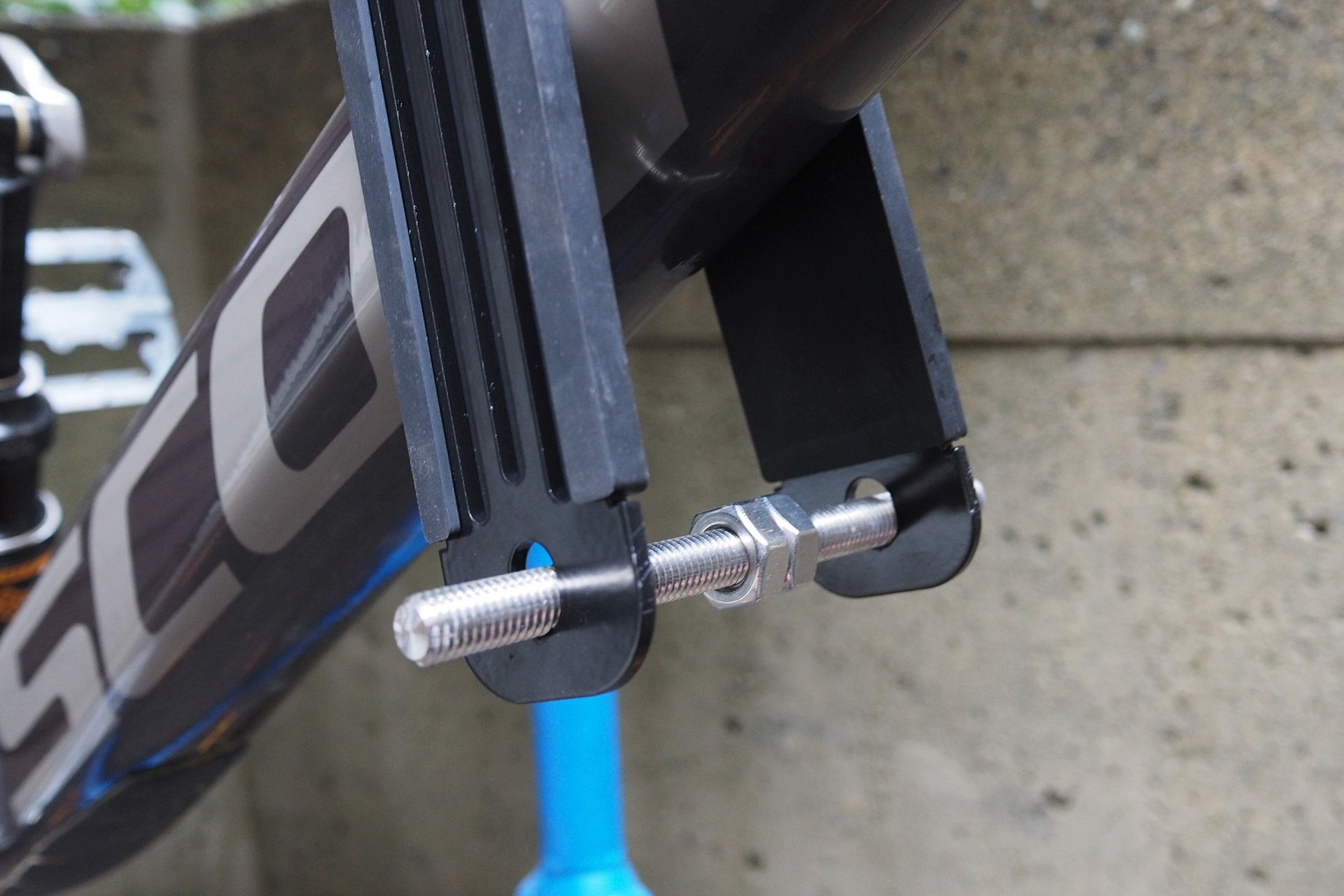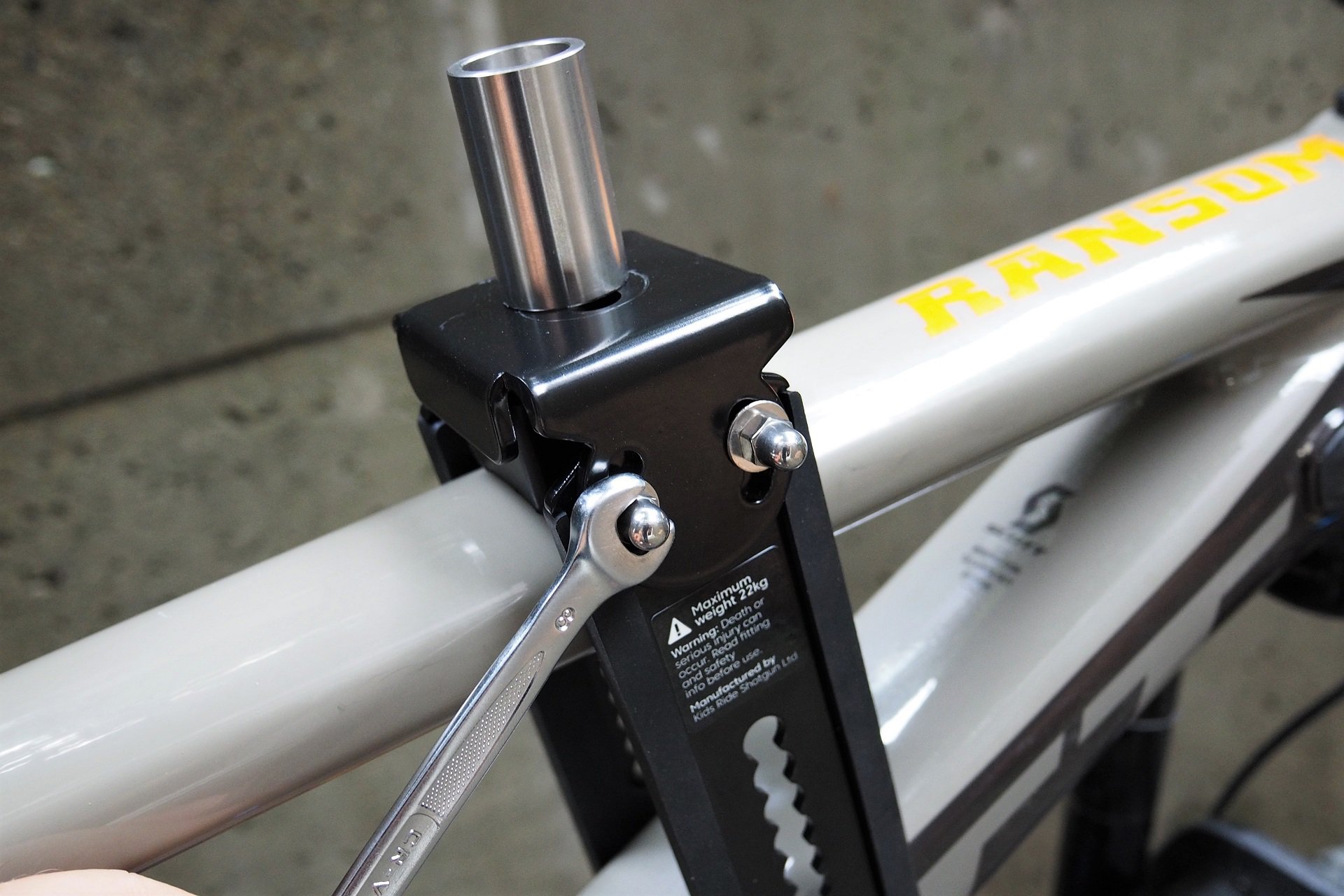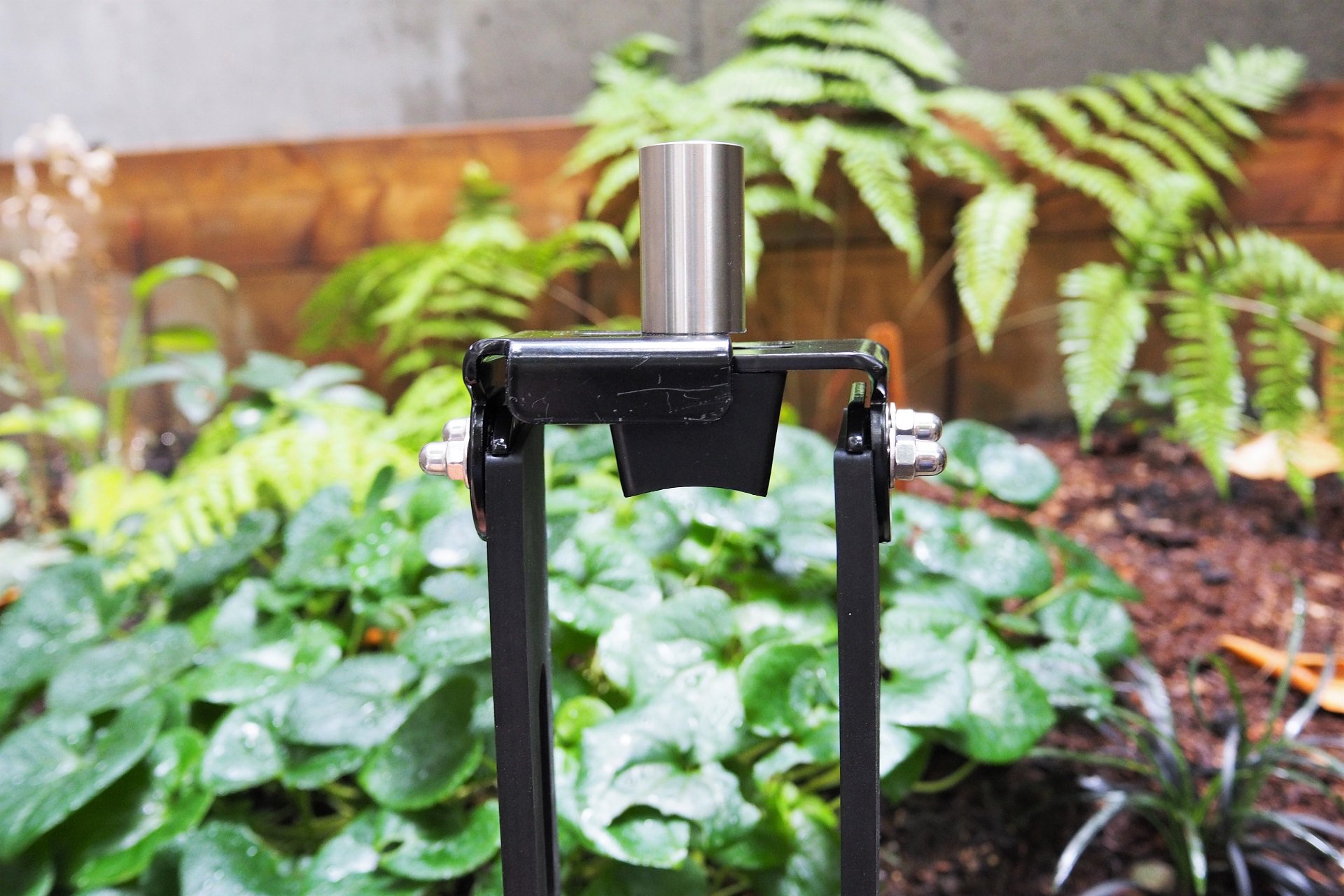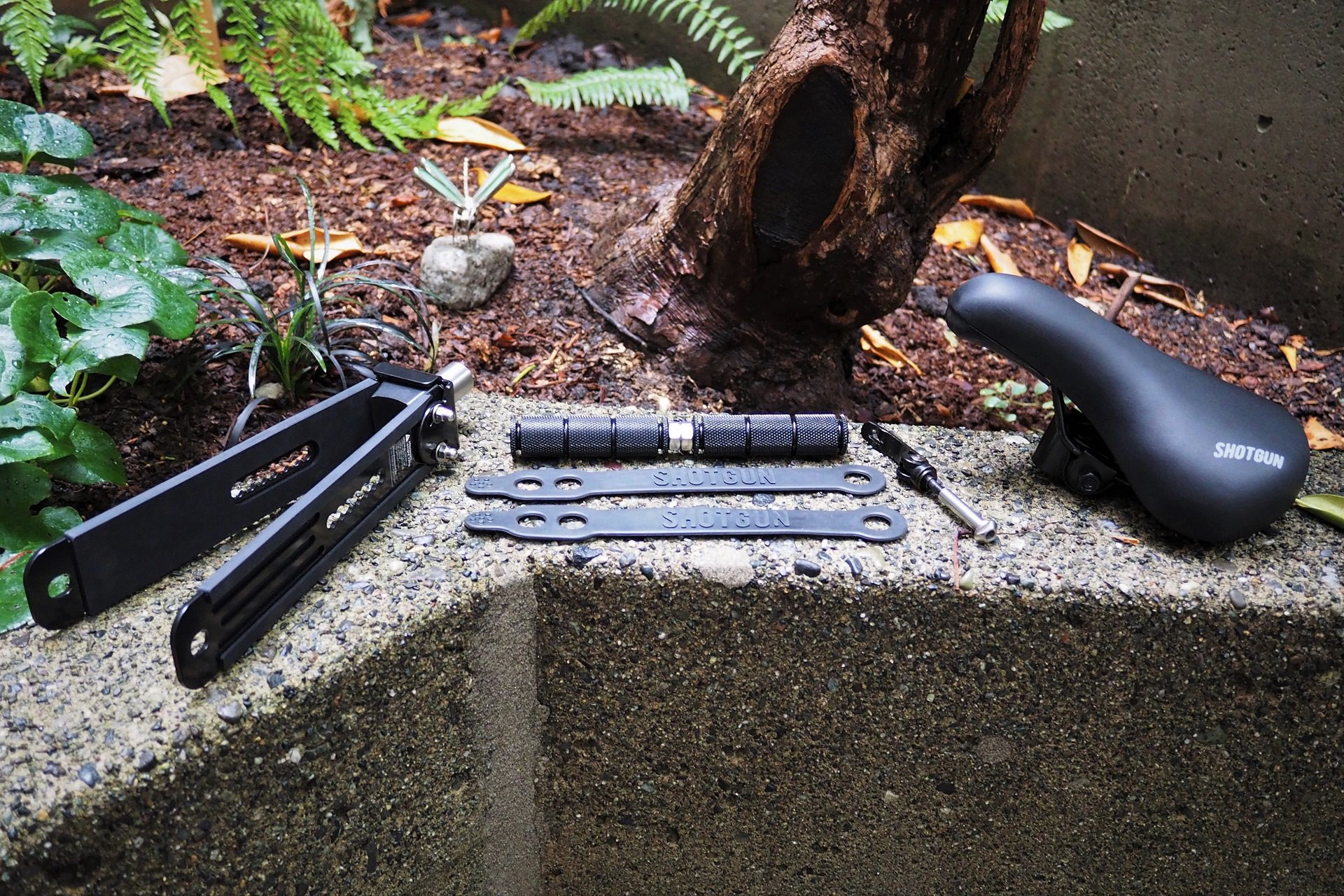 There's something magical about the words "papa, let's ride Seymour after school today."
Smiles Per Dollar
My daughter and I share our number one complaint about the KRS system; we didn't have one three years ago. In the back of my mind, I'm always a bit melancholy as I feel her leaning into turns, pumping over roots, and generally hooting and hollering. She's beyond pumped to hit Highschool Trail laps after Kindergarten a couple of times a week and badgers me to make it happen, which makes me pumped too. There's something magical about the words "papa, let's ride Seymour after school today."
I've been thinking of wrapping my bar with a bit of roadie tape as her hands get a bit chilly in the rain but I can't see myself spending the extra 33 USD on KRS' bolt-on kid's handlebars. Otherwise our setup is dialed. Removing and reinstalling are quick and easy and actually the biggest job is getting my fork settings back where they were.*
*I run a coil rear so no adjustments are necessary
Improvements
Keeping in mind I'm trying to prolong usability with a kid at the tall end of the scale, I've been thinking about trying a lower profile saddle to see if I can buy myself (5'9") a touch more visibility. Claire wishes it came with a size double-extra-longer-than-longest GeoMetron with a seriously dropped top tube so that we could keep riding it forever. I'd need a Dream Bar mated to a 31mm stem to ride the thing but we have so much fun I actually daydream about it sometimes. Lastly, KRS should include some pedal extenders with every kit. Better to have that Fatbike-wide feeling than to be fighting for purchase on my flat pedals.
The Kids Ride Shotgun Bike Seat is so much damn fun I'm at a bit of a loss to explain it. It sells for 150 USD / 200 CAD and that includes free shipping to Canada, the USA, Europe (including the UK), Australia, and New Zealand.
There are a bunch more details on compatibility along with a video showing how easy the install will be at Kids Ride Shotgun.