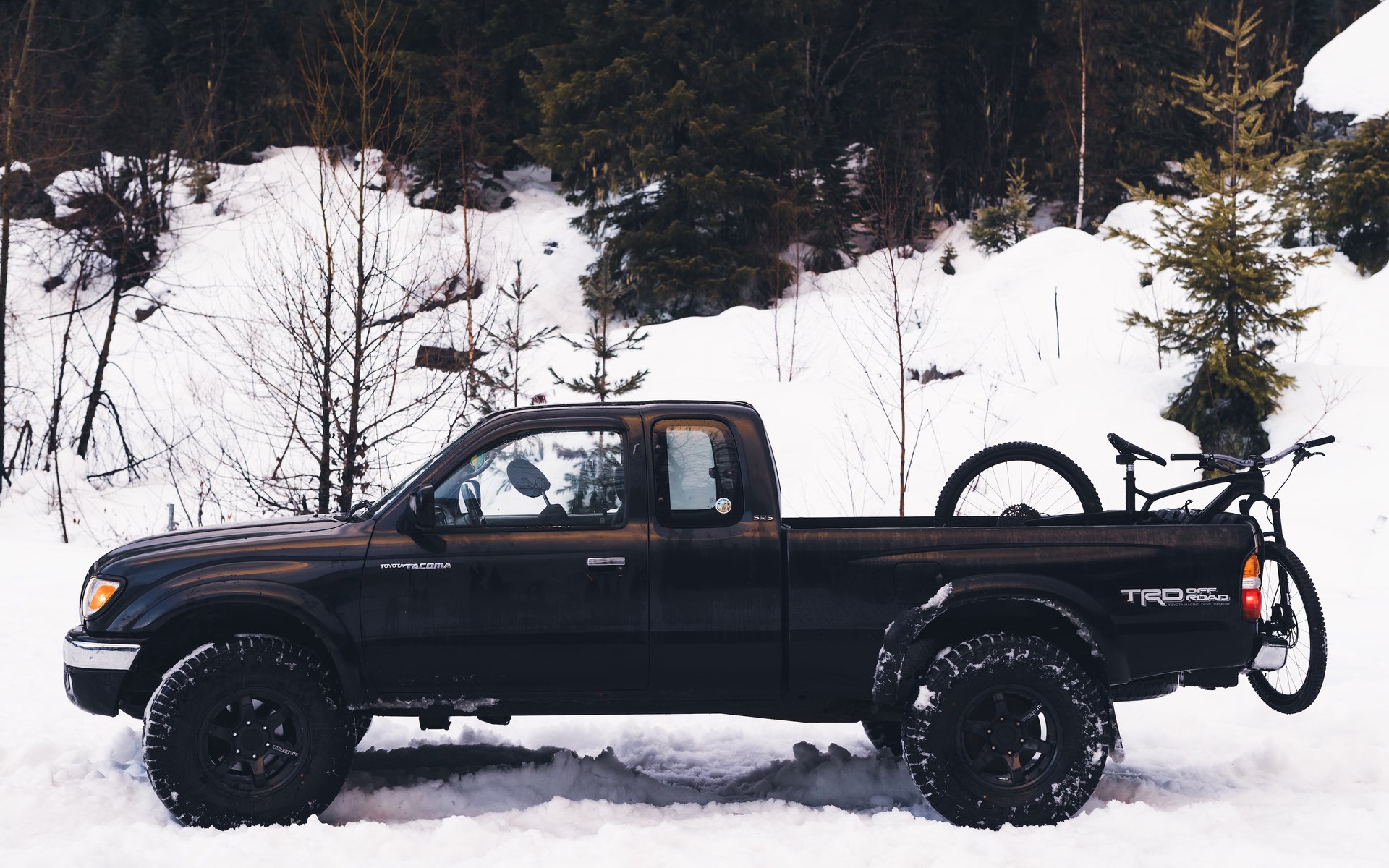 Pistons and Pivots
Kaz's 2001 Toyota Tacoma TRD and 2023 Trek Fuel EX
Hello Kaz, while most readers might know who you are, give us an introduction and how you're acquainted with NSMB?
Hello Internet!
I'm Kaz, a photographer/videographer/editor/mountain biker/car and ramen enthusiast. I got involved in the world of NSMB.com when I was a wee grom at the ripe age of 18. I went to Crankworx for a few days the year before and fell in love, and really wanted to go back the next year. At this point I barely mountain biked, and I worked 9 hours a week while studying at BCIT so I made nowhere near enough money to go up to Whistler for Crankworx for a whole week. So I started scheming up ways to get up there and decided my best option was to use my 3 years of experience of holding a camera and offer up some photos in exchange for a place to stay. I hit up Cam McRae, and asked for some accommodation in exchange for a week's worth of Crankworx coverage photos. Honestly, I was surprised he responded that he was interested. We met up to chat, and boom, I was in the NSMB Crankworx house. 
Tell us about the history of this vehicle? We've heard it has a back story.
This is actually my 2nd first gen Tacoma. My first one was a base model white 1999 with no power windows, manual door locks, manual transmission (though that was a plus in my eyes), over 550,000km, and a frame that was patched up. I had it for a little over a year, and put some love into like new shocks, new leaf springs, front coils (for a lift of 1.5" in the rear and 2" in the front), 33" tires, JDM wheels, and a steel bumper.... until an old lady decided to turn left in front of me on the Sea To Sky on a green light. The impact totaled her car, and my truck, and thus began the process of going back and forth with ICBC. After a few months, they cut me a cheque and sold me back the truck (with the implication it could be never be insured again), and I spent a couple of months looking for another first gen until I came across this one. A bone stock 2001 TRD model with power windows (my first vehicle ever with those!), locking rear diff, power locks, and manual transmission. I bought it for less than what ICBC gave me, and managed to swap over the entire suspension from my old truck which was completely unharmed in the crash (rear leaf springs, shocks, and coils). 3 of my tires were fine (just under 6 months old) so I bought 2 more of the same tires, 1 for a full-size spare, and bought a new set of wheels as one of the wheels on my old truck was completely obliterated. I guess in the end there was a happy ending to the collision.
Why did you become a Tacoma guy?
I've always been a Toyota guy. My parents were Toyota people, my dad has had a SW20 MR2, Crown, Aristo v300, and even met my mother while they worked at a Toyota Dealer. When we moved to Canada, they bought a Corolla which ended up becoming my first car. I've always been into cars my entire life as well, and my dream was to have a Japanese 90's car, in manual of course and was also always drawn to older trucks like the boxy Hilux. But after moving to Whistler and being a mountain biker it seemed more and more practical to get a truck, and when the white 1999 Tacoma was offered to me I realized it was a combination of what I wanted - a manual 90's Japanese car and a truck. 
Any mods and repairs?
The first thing I did was swap my suspension over, which I accomplished in my driveway. I wanted to keep the tuner side of myself alive and it made sense to slap on some Japanese tires and wheels - on went the 33" Falken Wildpeaks on Motegi wheels (I love spoked wheels). And the general fluid change-up, wide-view mirror and of course, a Chromag shifter. I also bought some seats from a Tacoma Limited which come with some small seat bolsters - I found myself sliding left and right on the stock seats while driving the Sea To Sky.
What's the future hold for this vehicle (mods or upgrades)?
Up next for the truck is definitely a frame re-paint before any major rust happens, and ideally some more armor as we get into adventure season - sliders, skid plate, and bumpers. And maybe even further into the future, it'll get some long travel.
Any particular stand out moments that made this one just as special as Snow White?
Every adventure I go on in this truck I just love it more and more. And not having to roll down my windows is such a blessing. All black as well? You can't beat that.
Alright, now the steed, whatcha rocking here?
This is my current favourite bike, a 2023 Trek Fuel EX. I like having high-rise bars and keeping the stem low to preserve the reach, and wanted to experiment with 31.8mm bars again after riding 35mm on everything. As my do-it-all trail bike I've up-forked it in the front by an extra 10mm to 160mm, and slapped on some DH casing tires for maximum grip and protection - and it still pedals like a dream!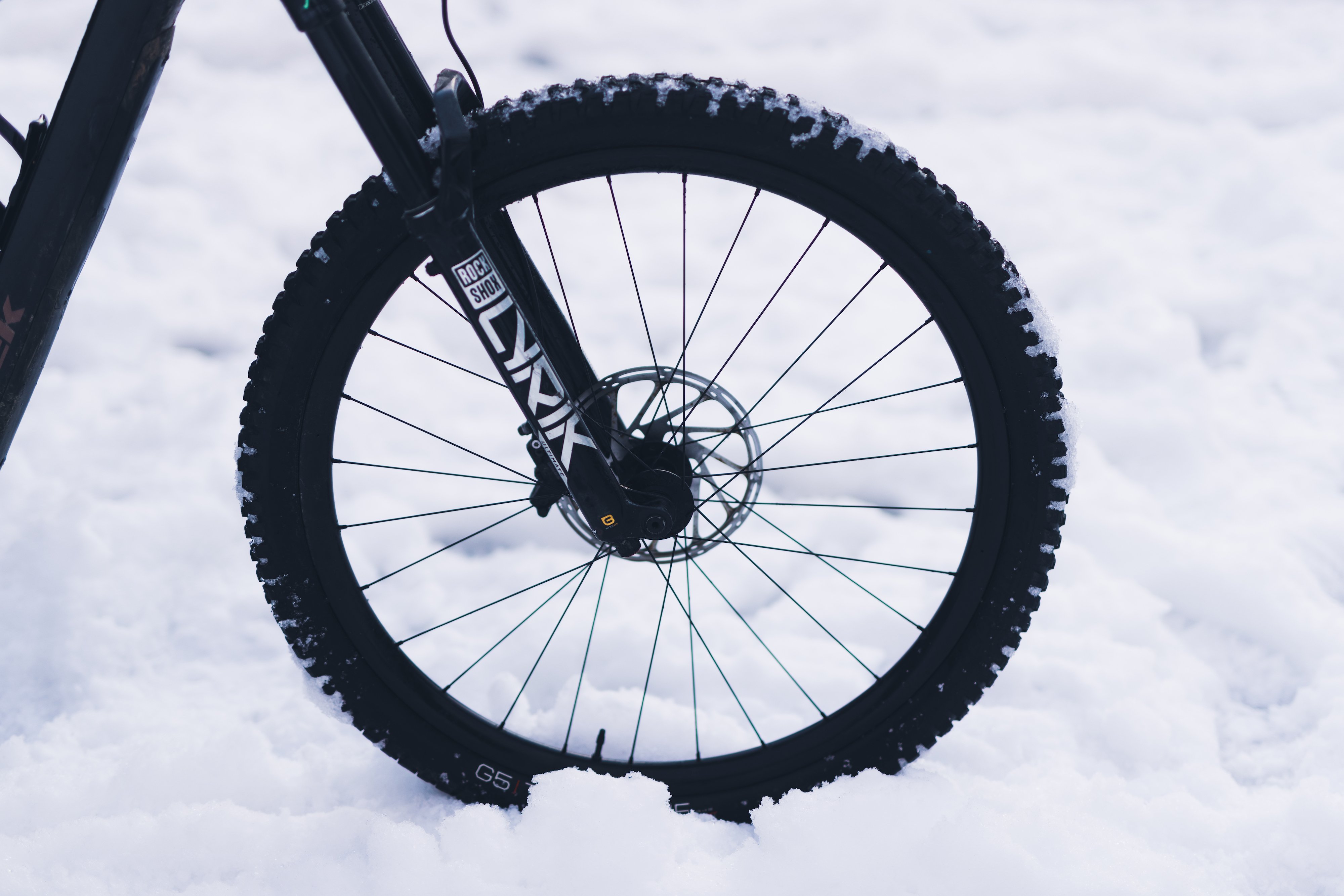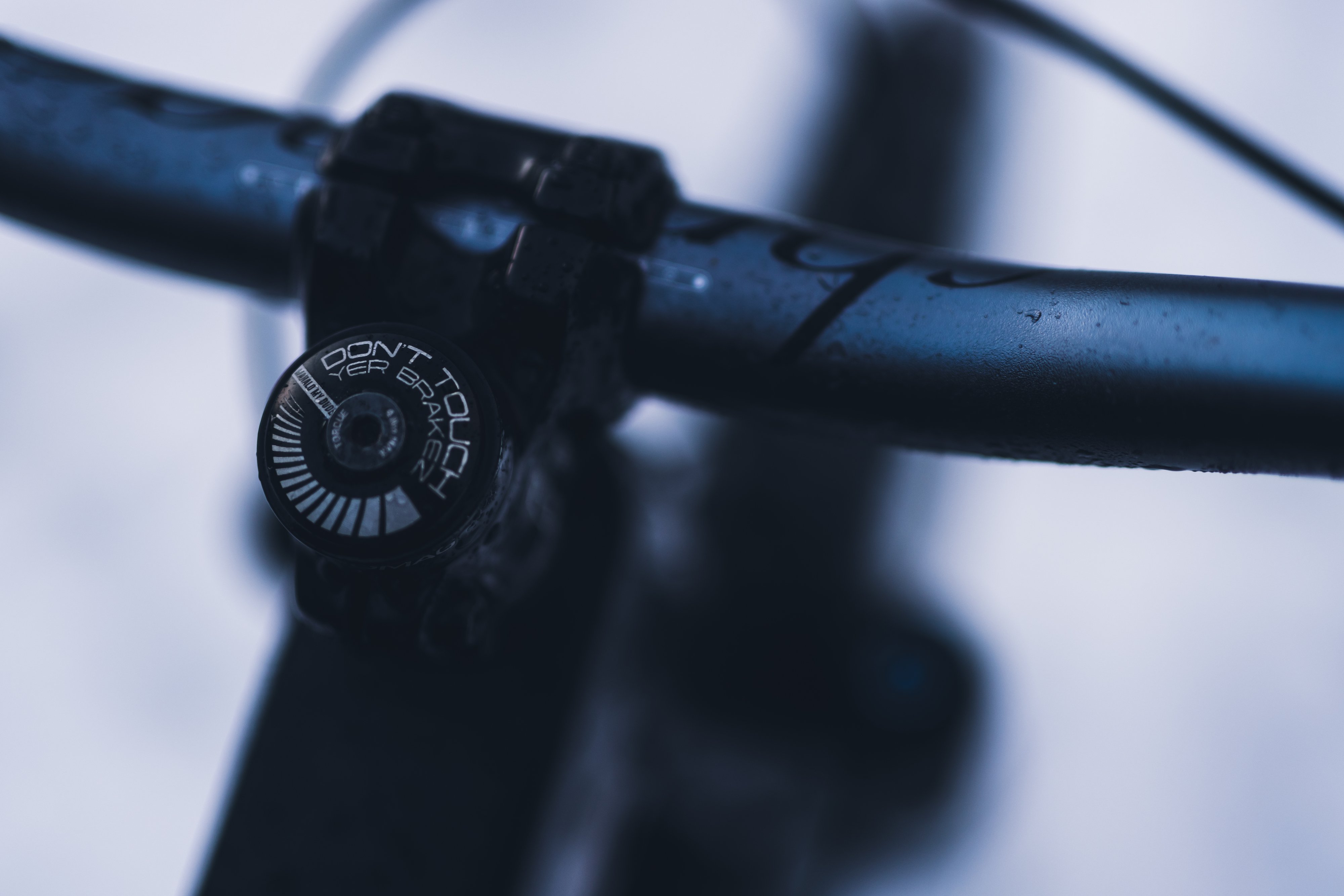 Kaz's Trek Fuel EX specs
Size: Medium, 140mm travel 
Fork: RockShox Lyrik set to 160mm
Shock: RockShox Super Deluxe Ultimate
Cockpit: Chromag FU40 bars cut to 770mm // Chromag HiFi 40mm stem // Chromag Palmskin grips
Post: Reverb AXS // Saddle: Chromag Lift
Pedals: Chromag Dagga
Drivetrain: SRAM GX w/ AXS Derailleur
Brakes: SRAM Code RSC Brakes (F 200mm, R 180mm)
Wheels: Bontrager Line Elite 29" Wheels
Tires: Bontrager G5 DH Tires
Could you summarize riding the Trek Fuel EX?
The Fuel EX is definitely my current favourite bike. I've been reaching for it more and more compared to my longer travel Slash, even on days where we'd be riding some bigger hits. Having a longer fork, DH tires, and slack head angle makes sure confidence is at an all-time high. Being a shorter bike than I'm used to (but still having the same reach) it's easier to throw around to get the back wheel pointing where I want it to.
Thanks Kaz!