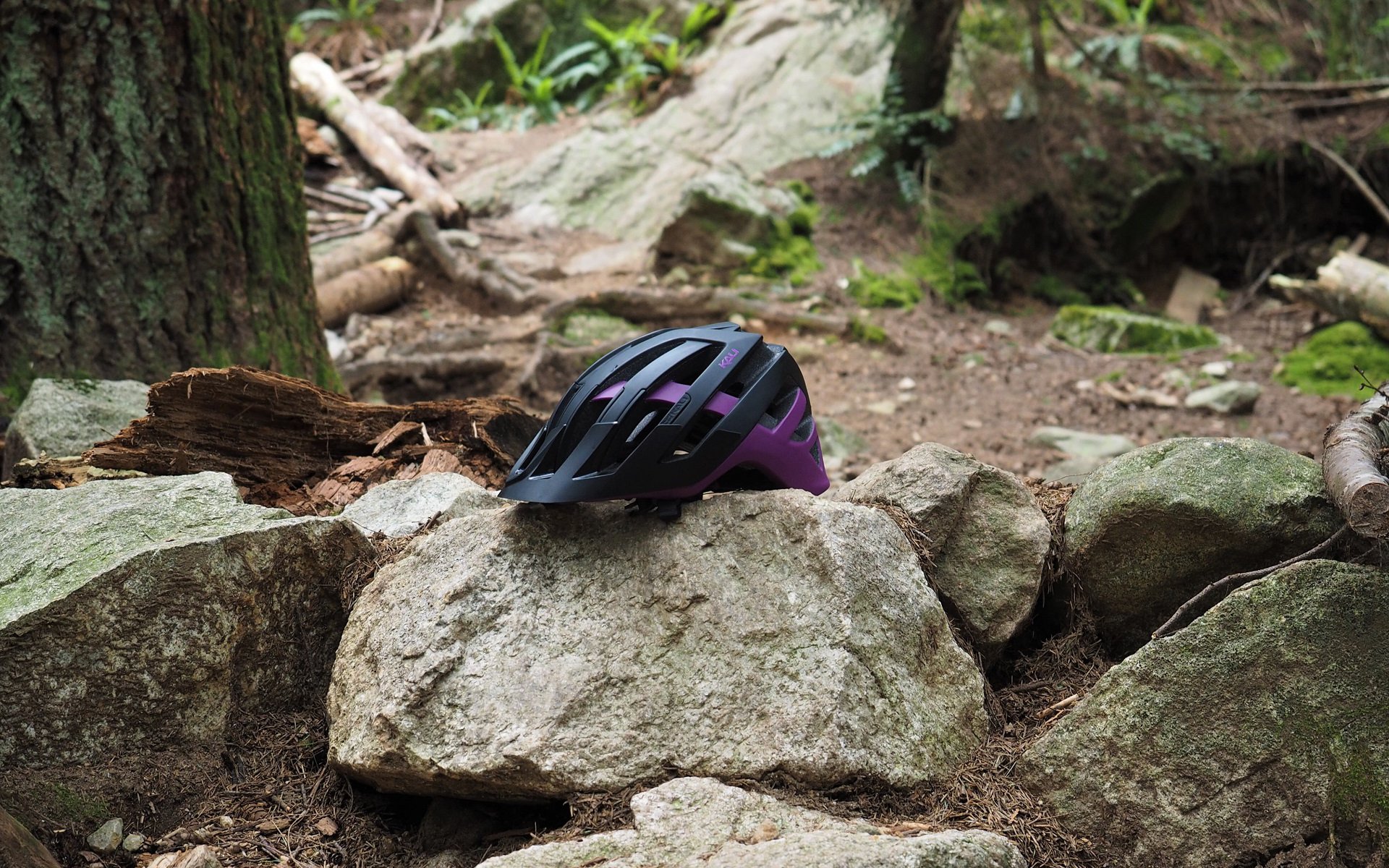 2 Minute Reviews
Kali Interceptor Helmet Reviewed
Premium Interceptor
This is the first of two reviews which will pit real world riding conditions against Kali's most expensive and least expensive open shell helmets. Each is designed with Kali boss/designer Brad Waldron's "bike helmets are too hard" philosophy. 
I wrote extensively about this philosophy here, but here are the Coles notes. For a massively vented lid to survive testing, companies generally need to use much harder foam or internal structures which in turn make the helmet less effective in the low-G crashes which are quite common in mountain biking. As with any lid, higher-G crashes are handled by the EPS layer and gouverned by multiple standards.
The Interceptor is a premium lid with a BOA adjuster, a clean strap system, an adjustable visor, and ample airflow despite the use of lower density foam and multi-layer construction. It will hurtle toward your wallet with the force of 180 USD in sizes S/M and M/L.
At the Interceptor's boutique price Kali can use a low-density-layer, their 'nano fusion' core for low-G to mid-G impacts, an EPS layer for mid-G to high-G impacts and still provide enough venting to keep my head cool-enough on an August ride. Like the Leatt DBX 2.0, this helmet won't be voted the breeziest, but it is acceptably vented for a protective enduro half-lid. 
I wear a medium in almost every helmet but there are exceptions where I pull out a couple pads and plop on a small. Kali makes the Interceptor in two sizes and I'm solidly an S/M (54-58cm). The other size is called M/L (59-64cm) and together they cover a broad range of head sizes.
A couple of riders who tried the helmet would need a smaller size. I have a couple friends with sizeable melons who've tried on M/L Interceptors with great fits. Most large and small heads are covered by the two sizes. 
In addition to the lower-density foam and core, Kali also focuses on rotational impacts with the addition of a low-density-layer (LDL) of green viscoelastic material. During a crash, the LDL helps diffuse low force linear impacts that wouldn't be absorbed by the helmet's EPS layer and can stretch to absorb rotational forces. 
The Interceptor fits my head great. Luckily, I haven't had the opportunity to test the crash-functionality of this helmet. 
With Helmets, shoes, gloves, saddles, grips and the like, fit comes first. The Kali Interceptor fits me very well while incorporating a solid design philosophy. According to Kali, helmets combining good venting and softer materials are unavoidably expensive. In this case 180 USD. For part two I'll be looking at a 50 USD Kali Viva which throws venting to the wind to bring their vision of safety to the lowest possible price. 
In the meantime, all the info - and some newly launched colourways - can be found at Kali's website here.