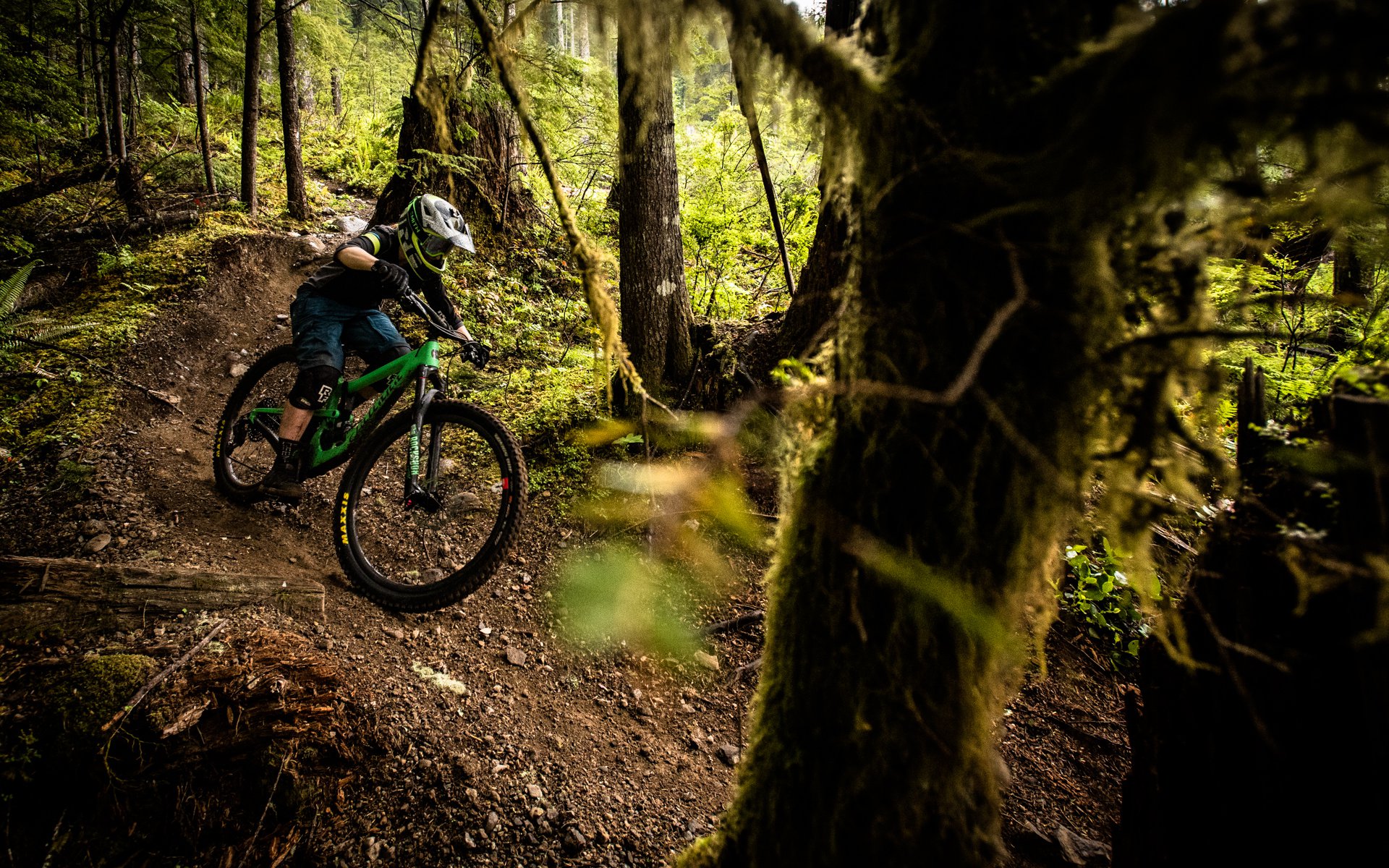 PRESS RELEASE
Juliana Goes Big With the New Strega
The Juliana Strega is unlike anything else on the market right now: a 170mm travel shred machine specifically aimed at riders sporting two X chromosomes. Sharing the same geometry as the new Nomad, all of the key touch points (bars, grips, saddles, seatposts, etc.) have been dialled in for women. Given the geometry and travel, it wouldn't be surprising to see the Strega riding the chairlift at your local bike park, especially for riders light enough to run a single-crown fork. 
Expect to see NSMB team rider Hailey Elise fully pinned aboard her new Strega this year, and get all the details from Juliana after the break.
---
The Juliana Strega reaches deep into the darkest corners of women's mountain biking at the highest level. It is a bike without an equal in the market, because few dare to tread where this outsider plays. More agile and versatile than a Santa Cruz V10, more composed at speed and on steeps than a Roubion, the Strega launches straight into the nowoman's land of a 170mm travel bike.
The lower-link mounted shock creates the most progressive VPP platform in the Juliana line-up. That means there's a consistent feel throughout the shock stroke... the kind of feel you'd expect from a DH bike. And even with a gravity orientated 65 degree head angle, Strega's geometry still delivers a ride that's as spellbinding on big trail days as as it is on big park days.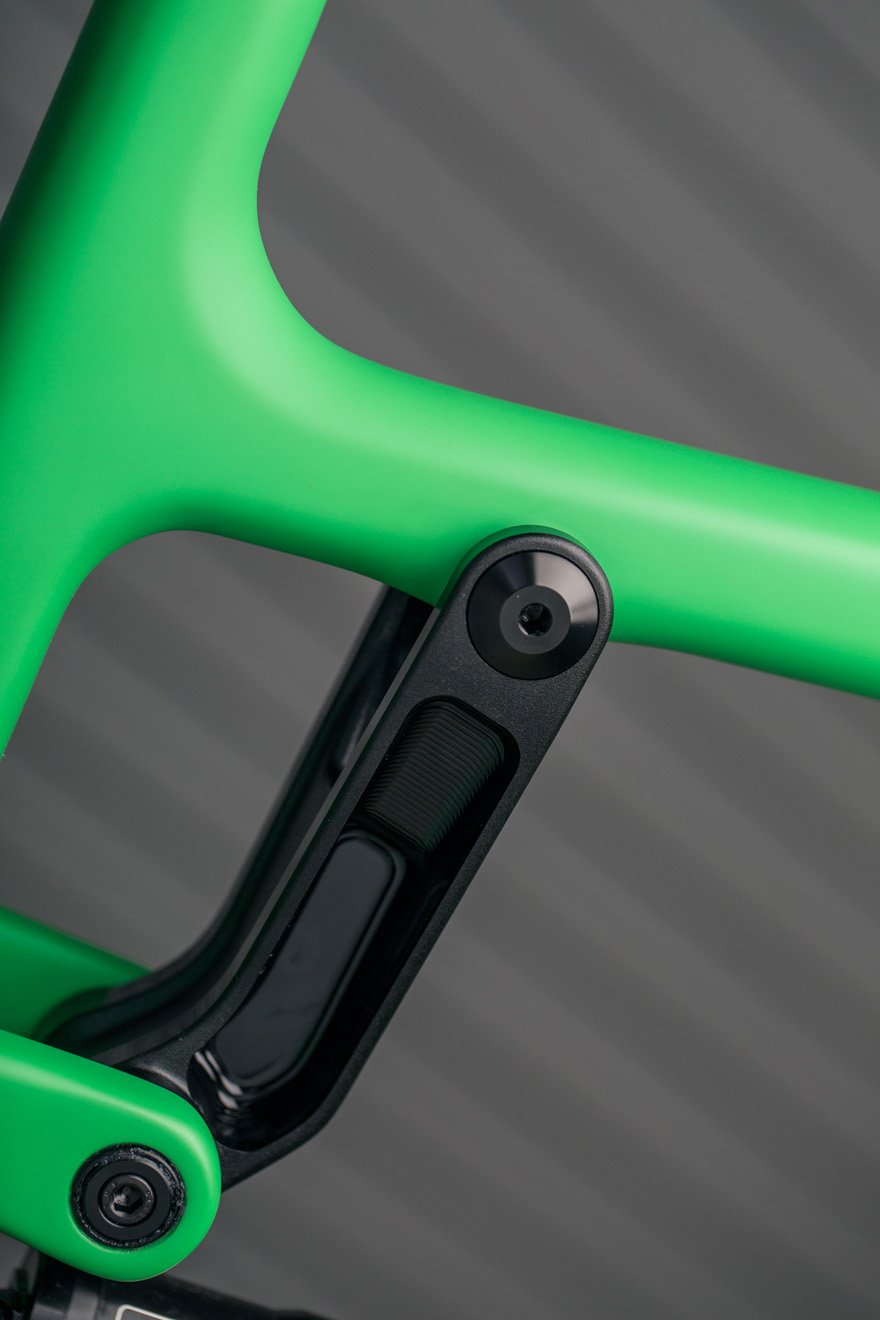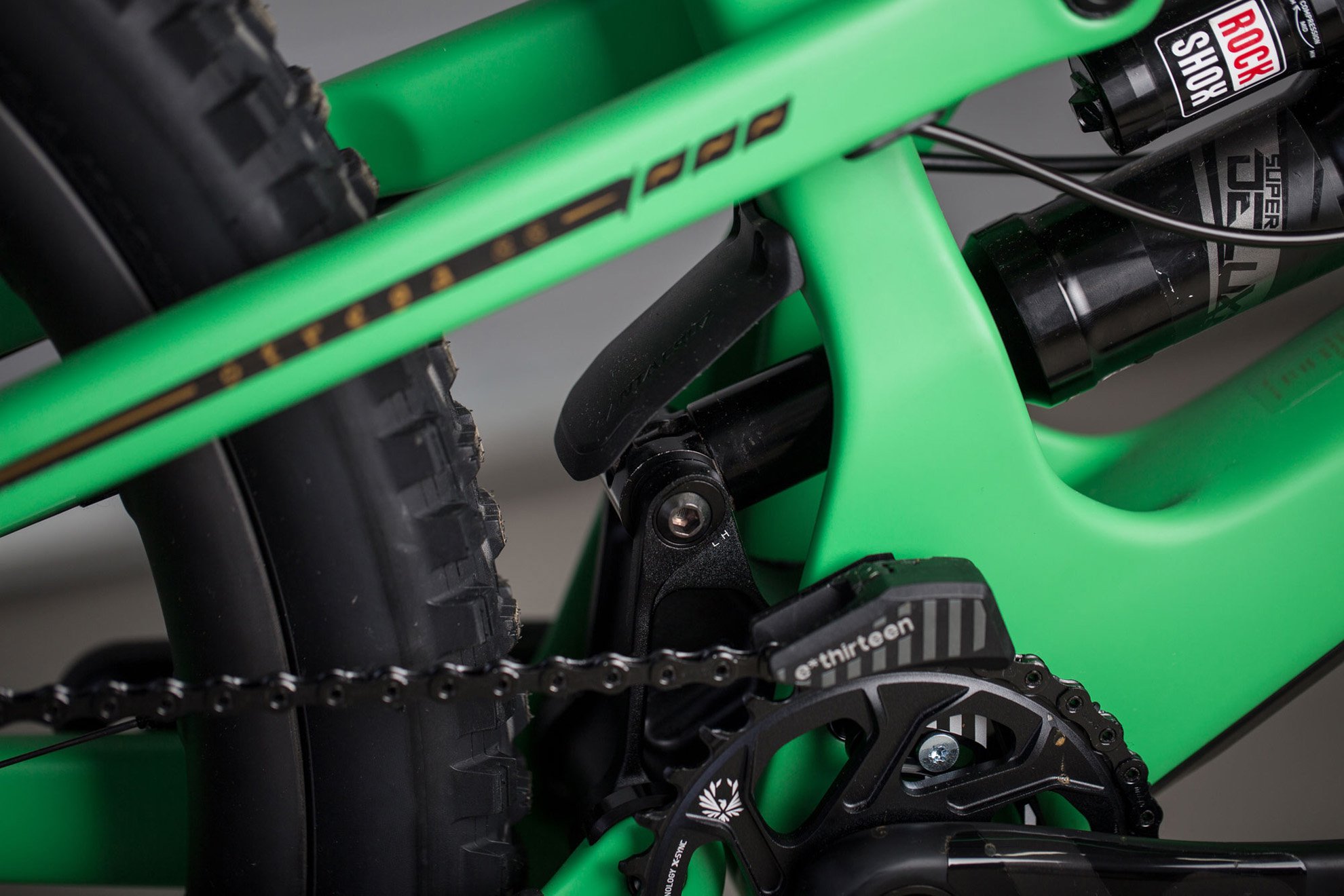 Juliana's trademark attention to detail can be found all over the Strega, too...including suspension tuned appropriately for the anticipated rider, crazy low standover heights, and frame size specific dropper posts. 
Juliana is founded upon a drive to meet the demands of the most committed female outdoor athletes. We're not afraid to see where that leads us, and the Strega proves that sentiment. It may be the most niche bike we've ever produced, but those who know, know that the wickedest of good times lie out there on the fringes.
JULIANA STREGA FEATURES
CUSTOM SHOCK TUNE FOR LIGHTER RIDERS: Enables a plusher ride straight out of the shop. 
LOW STANDOVER HEIGHTS: Size XS offers 27.7" (704mm) clearance (low setting). 
FEMALE DRIVEN COMPONENT CHOICE: From shock tune to chainring size and saddles to grips, our crew of dedicated female product testers have pored over all the details a modern female mountain biker wants. 
KEY FEATURES: 
170mm VPP™ travel 

65 degree head angle 

150mm Reverb compatibility on medium, 125mm on small, and 100mm on XS 

Full carbon frame and swingarm, with a lifetime warranty 

Suspension tuned for lighter riders 

Low standover height for better maneuverability 

Progressive lower-link shock configuration 

Bolt on shuttle guard, downtube protector and shock fender 

High and low geometry settings via flip chip in link 

Available in CC and C 

Sizes: XS, S, M