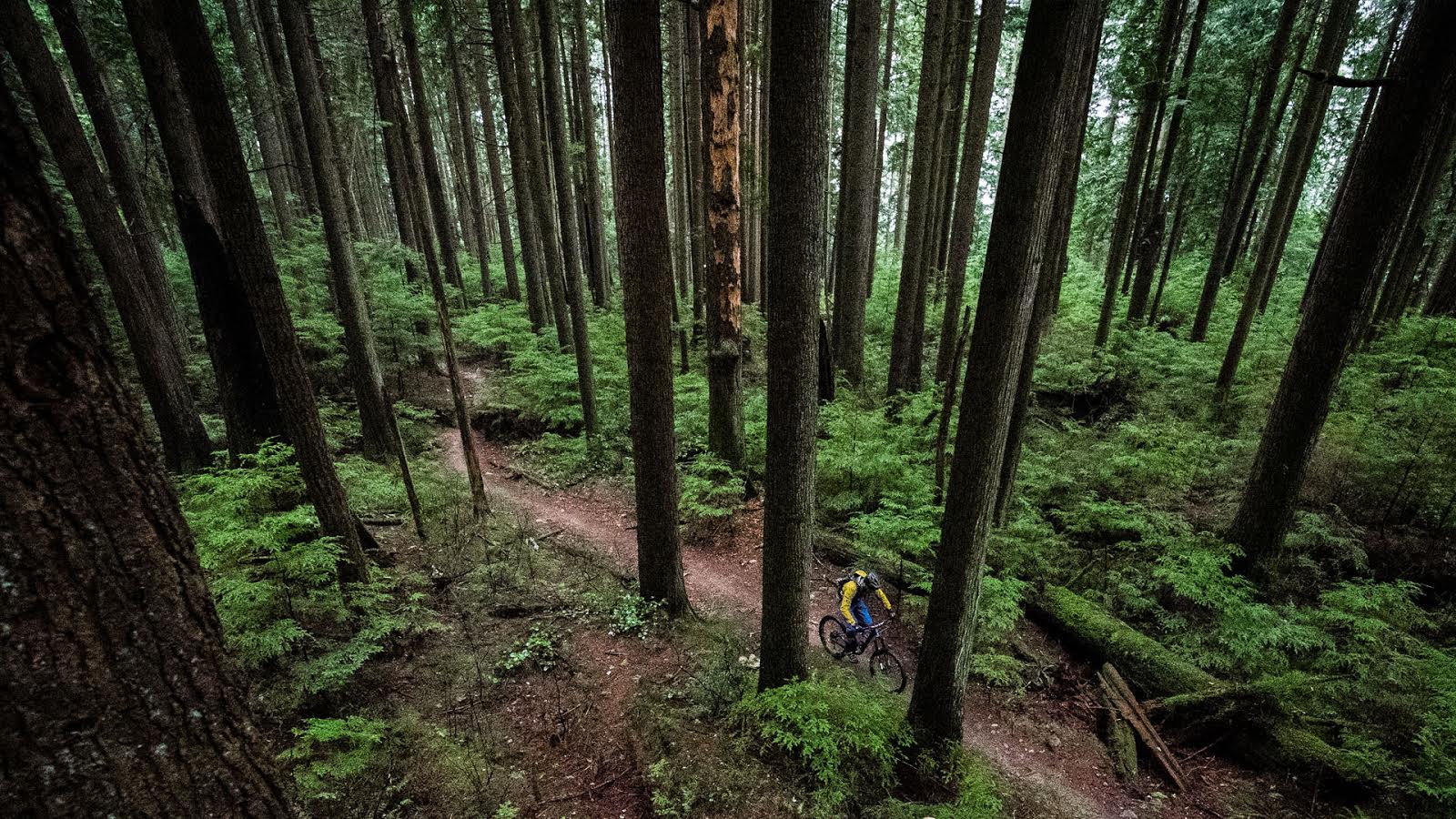 Juliana Furtado Primeiro: Reviewed
Over the years, I have noticed the ratio of guys to girls on mountain bikes become less lop-sided. As proof, simply look at the line-ups at the Whistler Bike Park. You'll notice that seeing female riders has become less of a novelty. With this growth in participation follows the need for bikes that complement our abilities. Juliana Bicycles, the feminine half of Santa Cruz Bicycles, has stepped up to the plate to offer a full line-up of women's specific bikes. One of the prized bikes in Juliana's collection is the Furtado, the namesake of Juliana's visionary. Over the past 2 months I have had the pleasure of riding this bike on the North Shore trails, and I came away with a very positive impression of the Furtado.
What is it?
The Juliana Furtado (Primeiro) is an all-mountain bike, designed to excel both at climbing and descending.
First Impression
The Furtado is a very eye-pleasing bike. The frame was not doused in rainbows, pink decals and glitter, but rather a badass blood-orange tint with (mostly) stealthy-black components that create a wicked looking bike. Visually, I approved.
Fit wise, I immediately noticed the handlebar combination – the Furtado features Juliana's Mountain Compact bar and grip system. It's a narrower handlebar that tapers down to accommodate skinny grips, designed with smaller hands in mind. This was quite different from what I was used to riding, but figured I should ride it as is before making (further) judgment on it.
What got me excited to test this bike out was the great pairing of components – Fox 32 Float Kashima fork and rear shock, Shimano Deore XT drivetrain and brakes and the essential piece of any climbing bike: the  dropper post. In this case a Rock Shox Reverb. While these are not uncommon parts, there is still a tendency to offer women's bikes in down-spec versions of their male counterparts. I want the same benefits my male friends get offered on their bikes and we deserve nothing less.
Ride Impression
Ok, let's deal with the handlebars first with a big dose of honesty: I'm not a fan. Surprisingly the issue wasn't that the bars were too narrow. Riding down trails that weave between tight trees is more fun when you aren't worrying about clipping your bars, and I didn't feel like my hands needed to be further apart.
My issue was how the smaller diameter bar limited clamping options for the shifters and the Reverb . By tapering the bar down to fit the skinny grips you lose the option to clamp your Reverb lever close to the grips. Either your Reverb release or your shifters are going to be further away from your grips. Little paws can hold on better but then you have to practically take your hand off the grips to reach the Reverb, negating any advantage of this women's specific handlebar.
I was a little disappointed a Shimano I-Spec wasn't included to get rid of superfluous clamps, tidy up the handlebar and offer better ergonomics for different user setups. And lastly, with a little research, I discovered that finding replacement grips that fit skinny bars is not easy. You'd most likely have to order direct through Juliana, unless your local bike shop stocks them. After several rides on the Furtado as is I swapped out the handlebar and stem and was much happier.
As far as the rest of the bike is concerned, I loved it! It is a weapon to climb and descend. The carbon frame and high-end components make the bike nice and light for climbing (just under 28lbs, from the factory), and the Reverb is a great choice for a dropper post (a must-have on any good trail bike, in my opinion. The Furtado was quite stable making it easy to stay balanced while pedalling up and making powering up over rocks and roots a lot easier. On the descent the bike was also quite solid – it didn't bounce around and was effortless to control. You really can rally the corners and ride steeper terrain comfortably. All around, it rode very well.
The Fox 32 Float fork and rear shock have the Climb-Trail-Descend (CTD) option, which I especially like. Being able to lock out your suspension while climbing and then engage it with a simple flick of the switch before you descend makes this bike more versatile. The suspension also offers enough travel (130 mm up front and 125 in the rear, aka 5 inches of love) that you can easily ride over rough terrain at high speeds and feel stable, as well as hit jumps or drops and not feel like your spine is going to compress. When I set the suspension up with 30% sag I found it supple enough over the rocks and roots, but supportive enough when cornering aggressively or hitting small/medium size jumps and drops.
I usually ride a single ring up front, therefore I felt that the Shimano 3×10 XT crankset was excessive. I never found the need to use the 44T chain ring. On chunkier trails, it also had the tendency to hang up on rocks and roots. In my opinion, a 2×10 system with a smaller big ring would have been more appropriate for all types of riders while making the bike slightly lighter.
The other women's specific aspects to this bike are the saddle (comfortable) and the cranks (shorter). I have short legs and a long torso, so for me riding a medium frame the top tube length and short cranks fit me perfectly. But not every girl has this build so this may be less than ideal for some of you. If you hop online and check out the Santa Cruz 5010c you will notice that this is bike is very similar (aka the same frame but in a different colour) and has longer cranks if you need a slightly different setup.
Final Thoughts
Do I think this is a women's specific bike? No, it's the same bike as the Santa Cruz 5010c with different paint with a few different components. Did I like riding this bike? Heck yes. Would I still recommend it to girls looking at a sweet all-mountain bike? Absolutely – but I would also recommend they swap out a few of the stock components to fully experience this bike's potential.
---
Could there be a Furtado in your future?