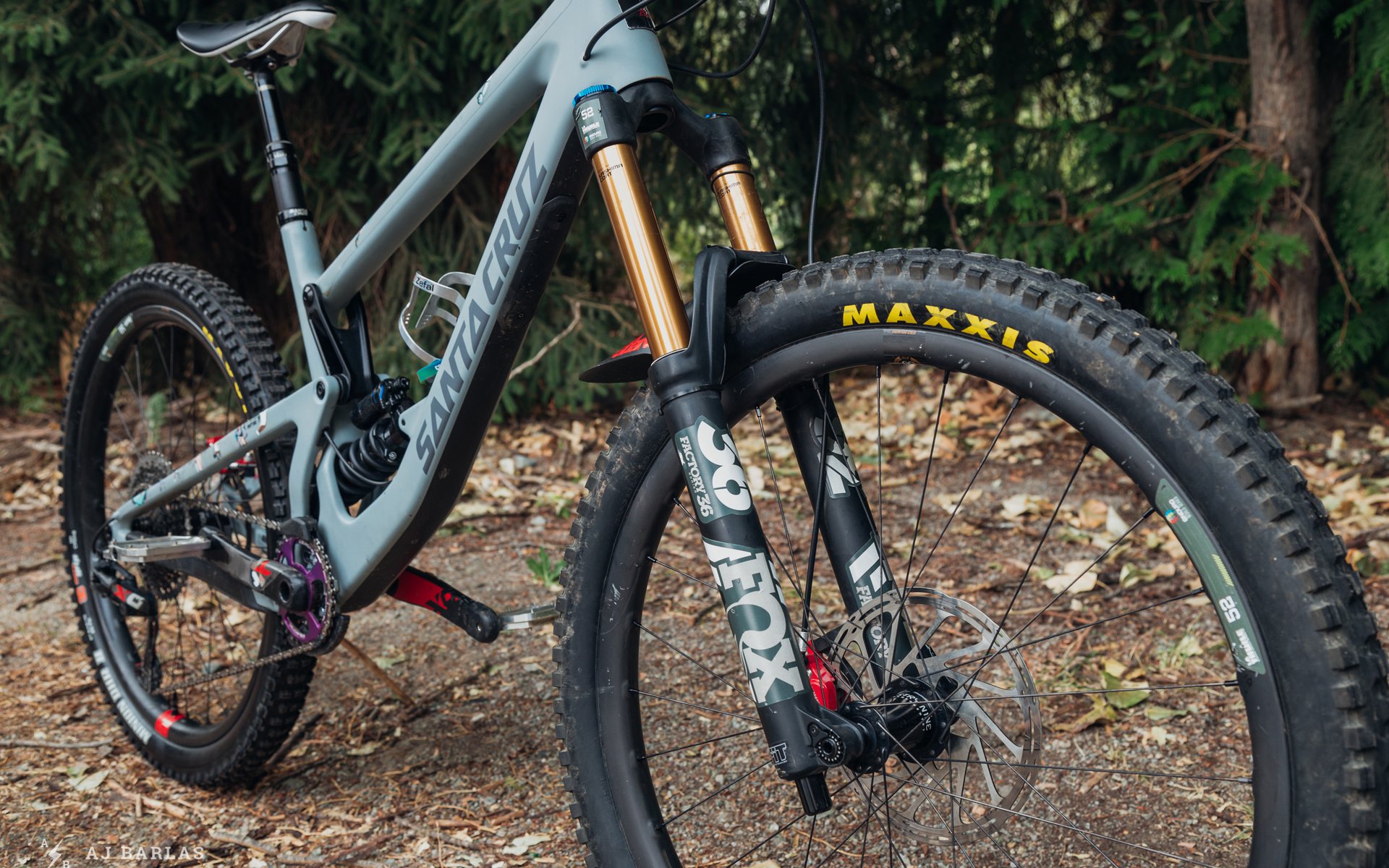 Pro Bikes
Josh Bryceland's EWS Whistler Santa Cruz Bronson
Josh Bryceland and Enduro racing don't appear to be an ideal match. The man who stepped away from downhill racing just as he had seemed to have cracked the winning code* was relaxed and smiling when he rolled into the pits after the first two stages in Whistler this year, a moment that furrowed the brow of even perpetually cheerful Yoann Barelli. Josh however was unlikely terribly concerned with his final result while it was Yoann's chance to move up the standings on familiar terrain.
*And after a nasty injury and subsequent comeback
You are more likely to see Josh hooning with his 50:01 comrades than racing the clock these days, but the EWS seems to have captured his attention. Whistler, which he unfortunately didn't finish due to a crash after the 4th stage, was the 4th round he's ridden this season. 
Santa Cruz posts nice coverage, including audio of pre and post race interviews, on their website. Here's what the Rat said about his crash, which left him injured and with a puncture. But it sounds like things could have been much worse:
"Rat started the day off with consistent stage finishes: his best was a 21st with a pair of 23rds and a 30th—a lot that had him in 23rd overall heading into the 5th and final stage. Then there was the crash ... after coming off a high-speed fire road there's a section of track that quickly turns technical and somewhere during that shift (and while coming over a rise) something took Rat's bike out from underneath him and left him in a heap in a giant slab of jagged rocks." 

"That was a big one, I was on my hands and knees trying to breathe hoping I hadn't just broke my back. I got lucky on that one but there is something definitely wrong with my shoulder, bummer to end the Whistler trip like that but it happens." - Ratboy
Some pro bikes are very particular and quirky, which is what you might expect from a rider as rare and unique as Ratboy, but it turns out he's anything but particular. Allan Cooke told me Bryceland's bike is virtually a stock build, aside from the contact points. What makes this even more unusual is the fact that many stock Santa Cruz bikes come with dampers from two different companies; Fox up front and Rock Shox in the rear. Josh isn't bound by the usual sponsorship constraints and can apparently run whatever he likes aside from a few components. Fortunately there are enough interesting elements to make his Bronson worthy of our attention.
In the age of lower and longer, Josh is bucking the trend. Greg Minnaar is listed as 190 cm, or just shy of 6'3" and he rides the largest bikes he can commandeer. In fact last year Greg monkeyed around to make the XL he was riding a little longer, while this year's bike fits him just fine. 
I have been testing the new Bronson and when I first rode the bike at Vedder Mtn, it felt a little short to me. The bike was longer than the bike I'd been riding (a size large Yeti SB 5.5) so it was likely the 27.5 wheels on Bronson that made me feel like I was struggling to find the middle for the first few laps. Since then I've been working on something longer term on the Bronson and the XL I chose to test feels perfect, both up and down for my 183 cm (6') skeleton. 
The Rat is listed as about the same height as Minnaar at 188 cm, but he opted for a size large Bronson, which has a reach of 459 mm and is suggested for riders 175 cm or above. The XL's 489 mm reach is aimed at riders above 185 cm, or an inch shorter than Josh and almost an inch taller than I. AJ Barlas, in conversation with Pole Bikes' boss Leo Kokkonen, one of the leaders in the current evolution of bike geometry, told me that Leo related that Josh rode a size down because it feels 'sketchier' or something to that effect. Santa Cruz Bikes master of all trades and Whip Off ruler Allan Cooke told me Josh likes the maneuverability of a smaller frame. It makes sense that since his retirement from DH racing Josh would be more concerned about having fun than shaving tenths, but Allan told me that Josh rode a large V10 in 2014, the year he won the World Cup Overall title. 
The other thing you'll notice about Josh's bike is that it appears to be infested with small creatures. The cartoons come from the animated feature Cut Media created to support the Bronson launch. If you missed it, have a look below. 
The wrap within which these psychedelic incarnations of Josh Lewis and K-Rad reside was created by Iago Garay's company DYED - or Do You Even Drift Bro. The company makes frame protection in various designs which were seen on every Santa Cruz EWS rider's bike. 
Josh has ridden in all but two EWS rounds this year and has two finishes and two DNFs. He had finished 21st, 23rd, 23rd and 30th before a mechanical took him out for the final stage in Whistler. He's currently a comfortable 48th in the overall standings, but leading in style points. 
The entire stable of Santa Cruz EWS bikes was at our disposal so AJ got to work on the others as well, including the bikes of Loosdawg Lewis and Iago Garay. Iago was heading for a possible top 20 result when some sort of disaster struck on the final stage. His 177th place finish on the Top of the World put Iago out of the running.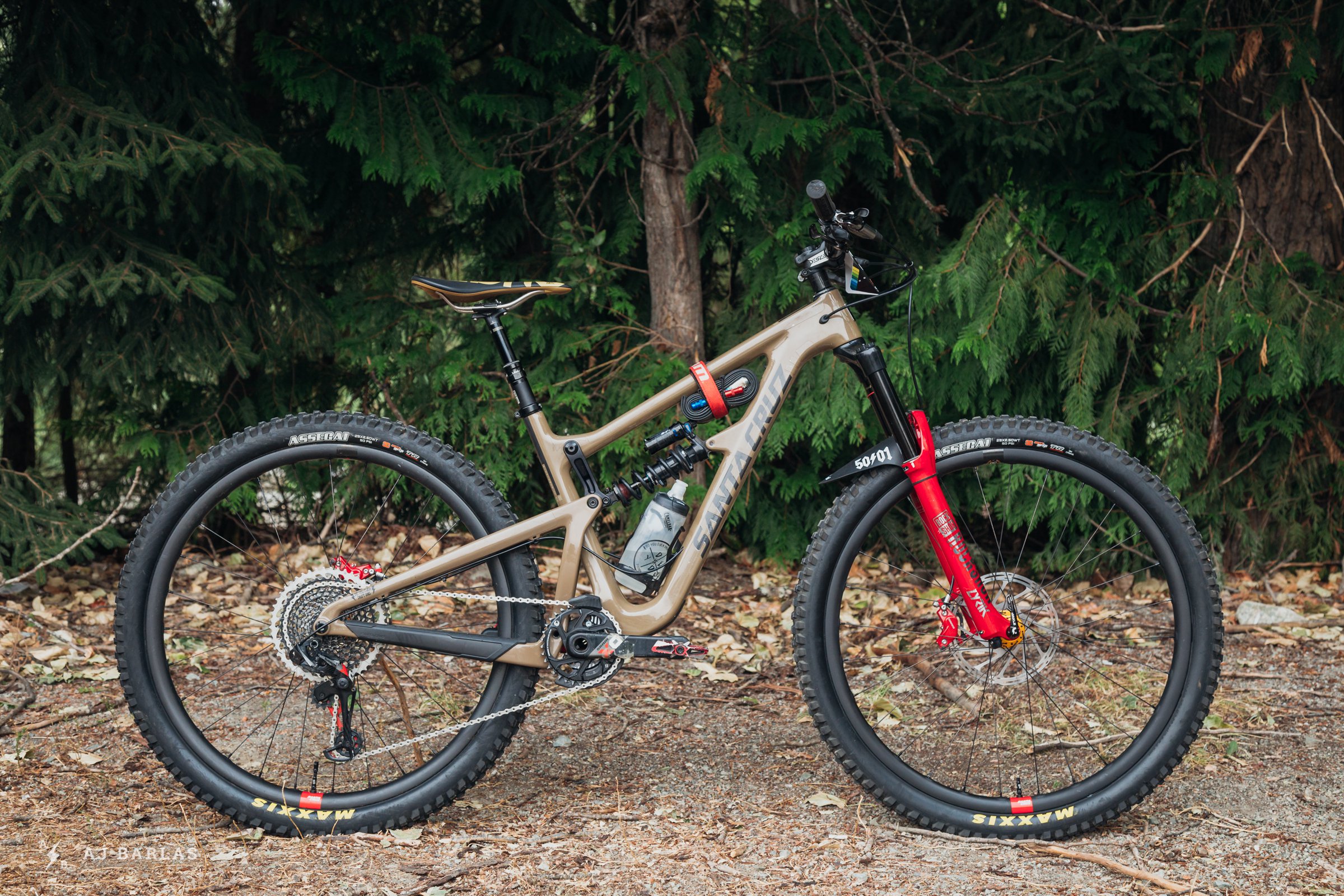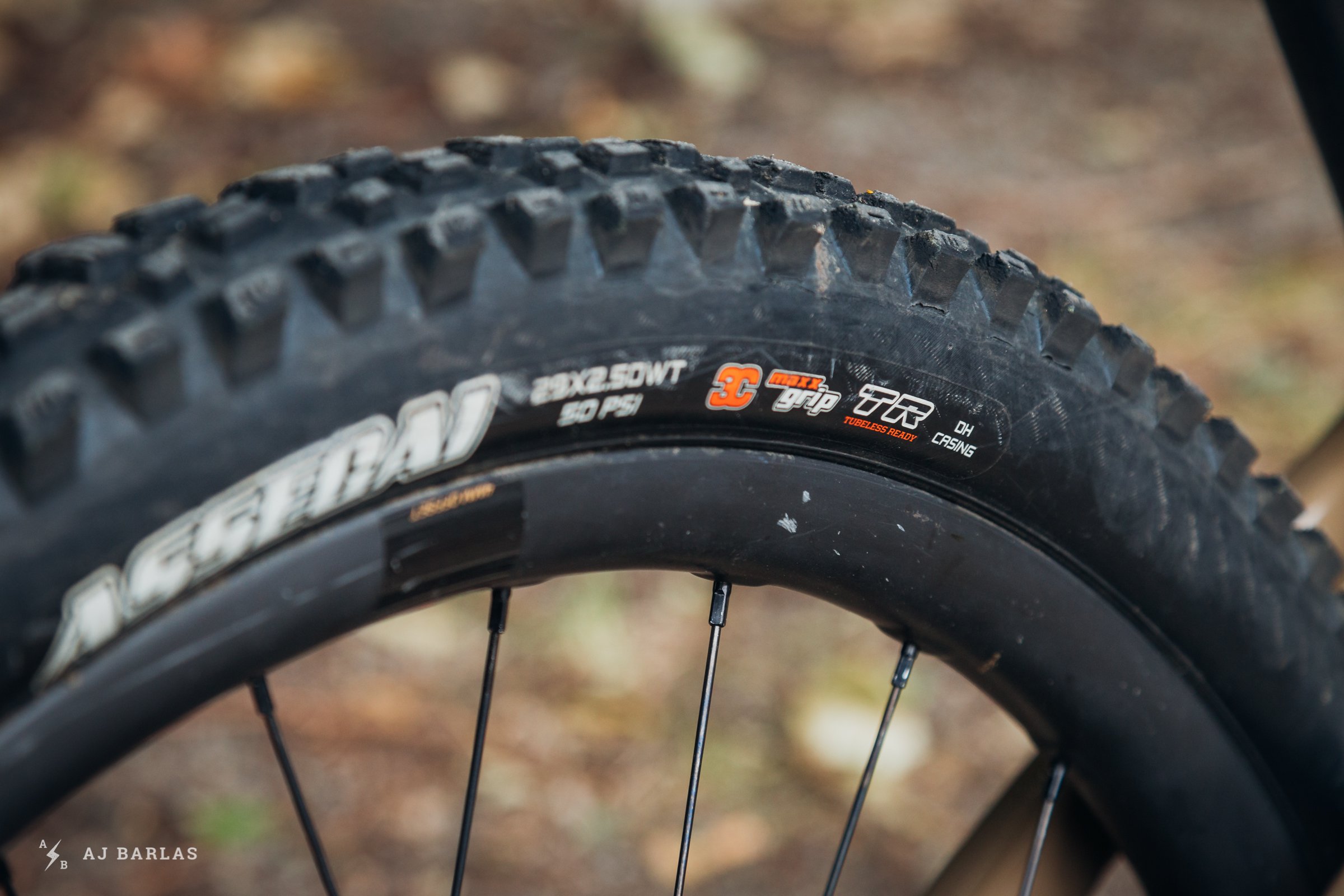 Loosedawg didn't have his strongest outing in Whistler but I have a feeling he's not very concerned about EWS points. He's likely scoring well in the having fun and getting rad standings.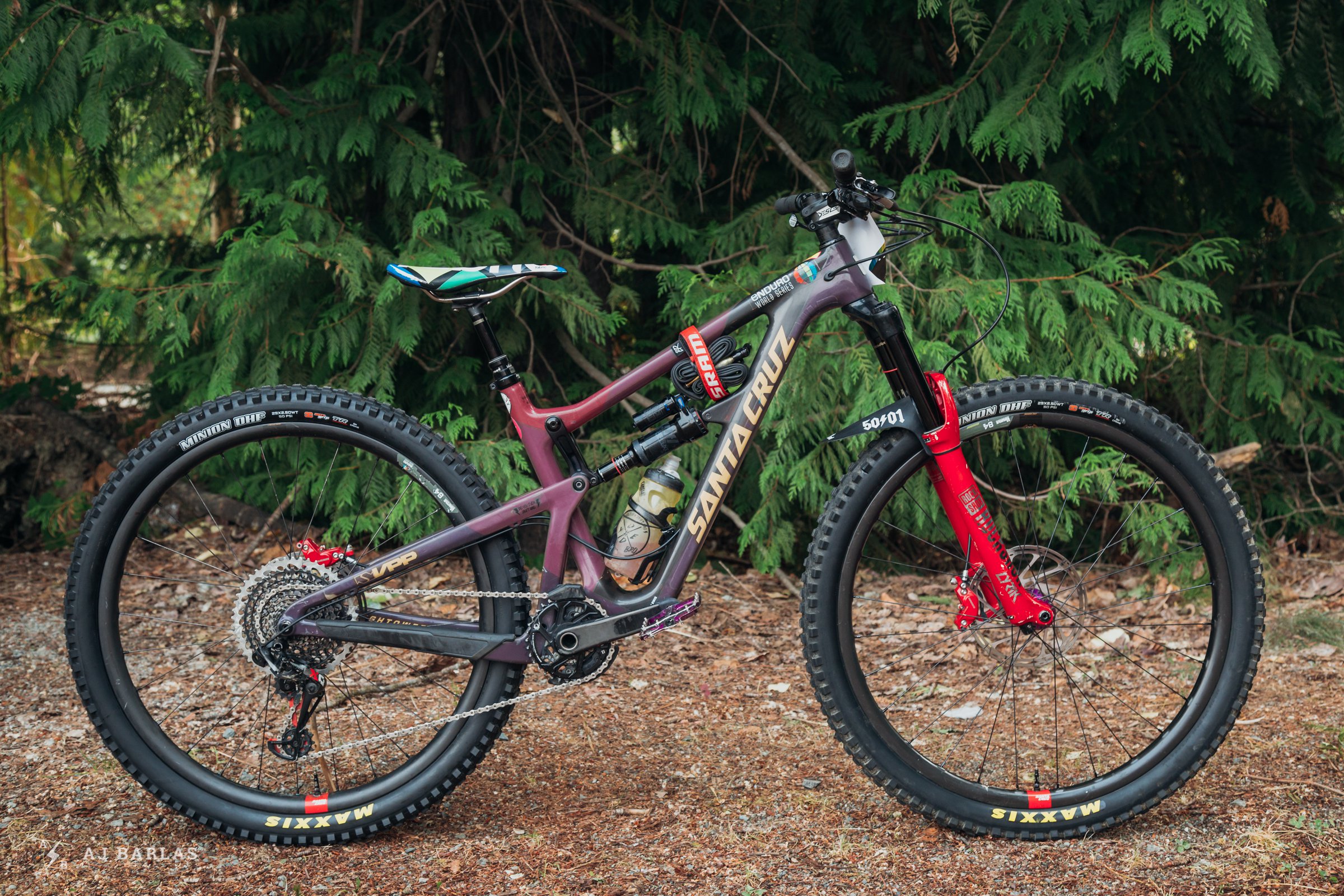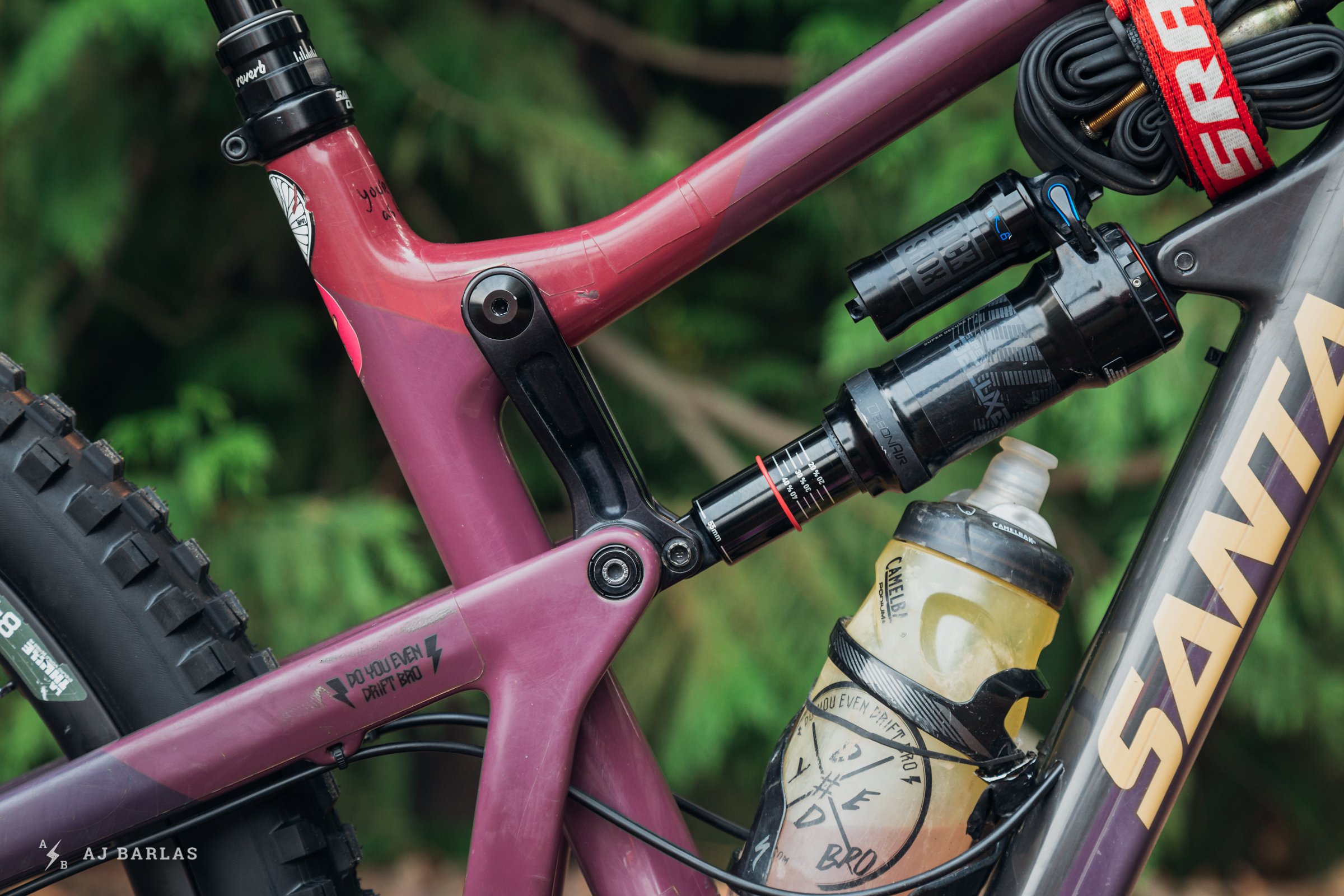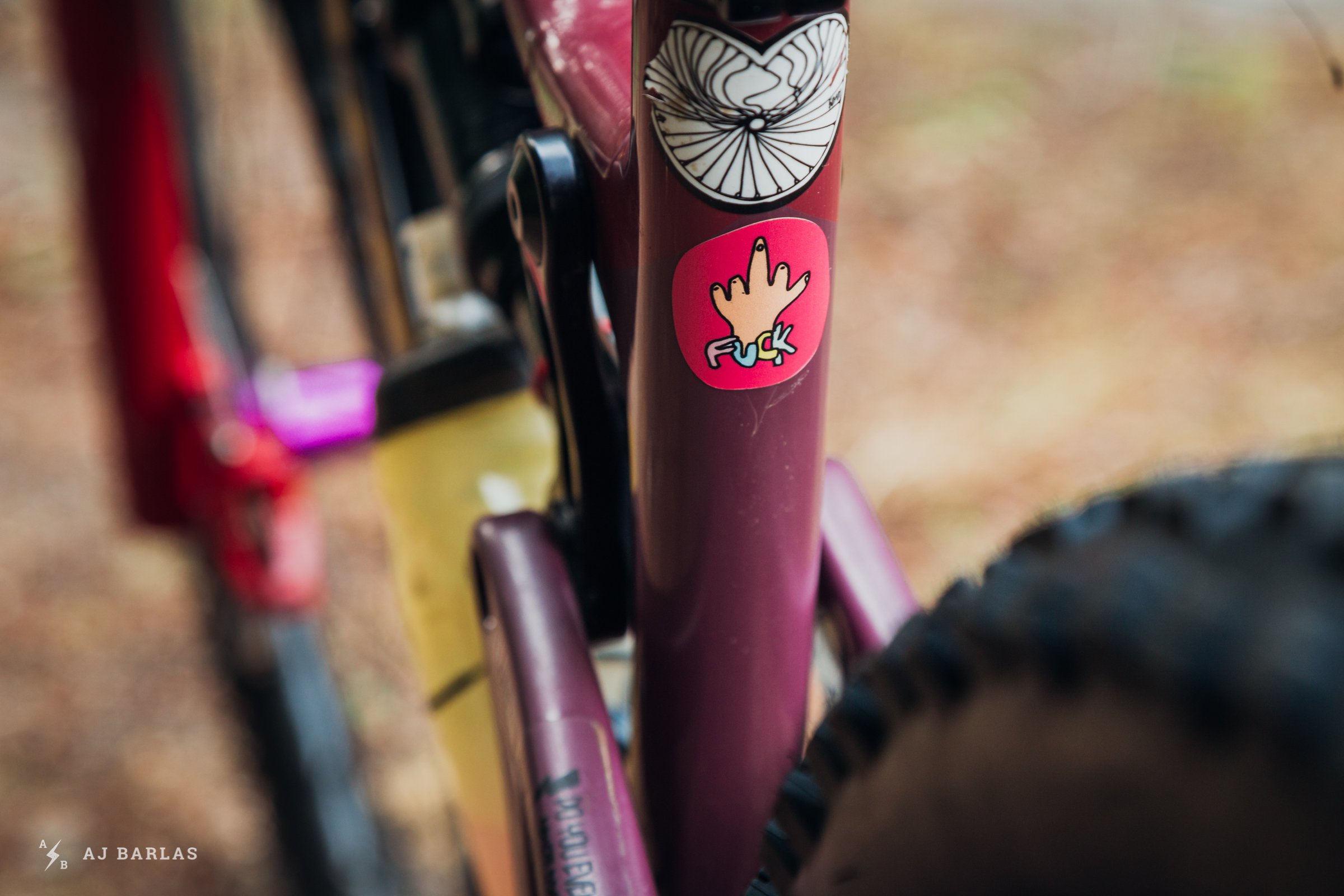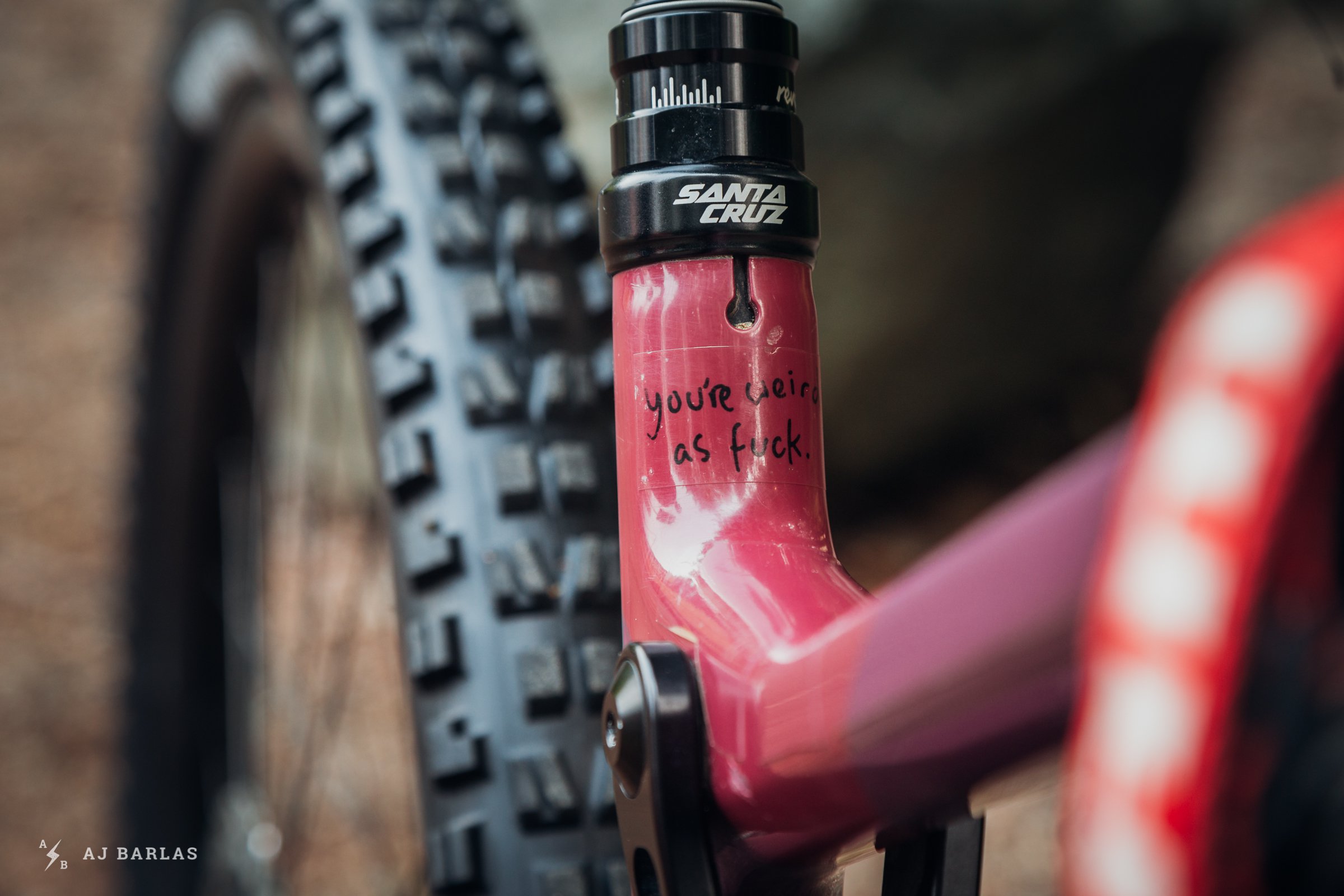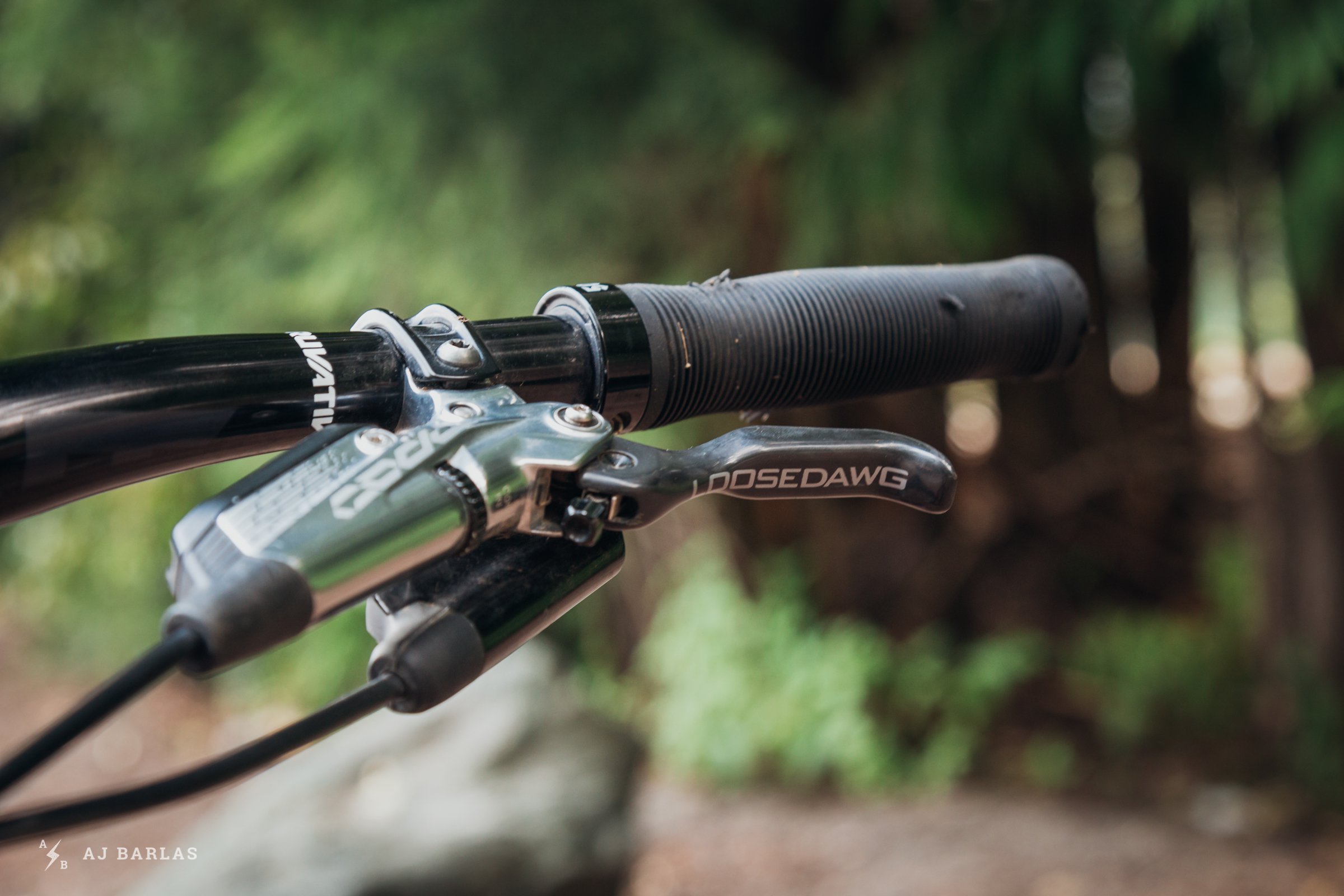 The cool thing about EWS bikes is that they are set up the way most of us ride. There are just enough tools and equipment to get you out of trouble and slightly burlier rubber than most of us run but that's about it. That and Cushcore, Huck Norris or some other insert to help you limp to the line with a flat. Now if only the UCI wasn't getting involved...