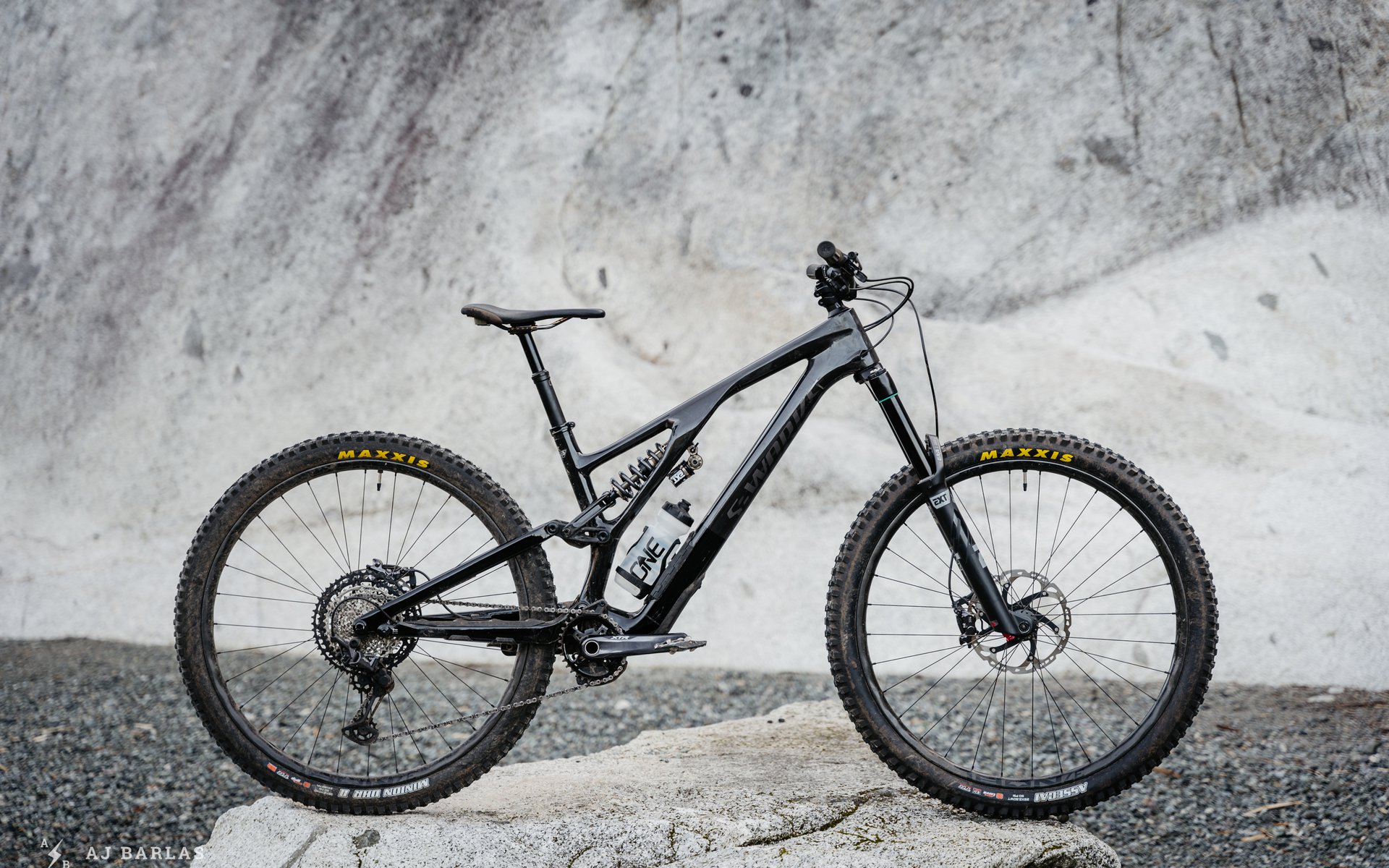 Dream Builds
Jon Staples' EXT Equipped Specialized Stumpy Evo
Presented By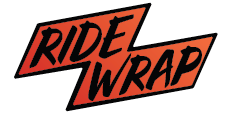 Dream Builds is a new series that highlights two-wheeled passion projects among our fellow riders. Turning a Dream Build into a reality takes time, passion, and commitment. The folks at RideWrap want to help you protect your own Dream Build because it's an investment. If you've got a bike that fits the series, we'd love to feature it, and give you a chance to win a Tailored Protection Kit from RideWrap. You can submit your Dream Build photos in one of two ways:
Send us some photos and a description of your build. Make sure to include 'Dream Builds' in the subject line.
Or simply post a few bike photos and details to Instagram and use the hashtags #dreambuilds and #nsmb.
We'll pick two winning submissions and feature them on the site. The two winners will get a Tailored Protection Kit, courtesy of RideWrap.
---
Our goal with the Dream Build series is to present the interesting and possibly whacky builds of regular riders. But we're occasionally going to stray from that, and this is one of those times. Jon Staples' new Specialized Stumpjumper Evo perfectly fits the title of Dream Build, but he is far from your regular Joe. Jon is the engineer and co-founder of OneUp Components in Squamish, so expect to see plenty of OneUp bling throughout the build. But Jon also seems to get at least one new bike every year and each is more beautiful than the last.
As one of the engineers at OneUp, Jon's always tinkering. Often special prototype parts can be found bolted to his bikes but there's no sign of them here. He's also incredibly hard on his equipment making him the perfect test subject. In addition to riding his bikes hard, they're regularly the dirtiest I come across at OneUp HQ. Rather than clean it up for the shoot, we opted to leave it as it would normally be found, and this isn't that bad (it is nearly brand new).
Jon's bikes are regularly built up with a mix of Shimano and OneUp components. But this time he's moved away from Fox suspension in favour of checking out the EXT dampers. It sounds like he's impressed.
AJ: What drew you to the latest Specialized Stumpy Evo?
Jon Staples: Clean lines and great Geo. Also, I've never ridden a Specialized before.
What was your decision process choosing the S4 over the S5?
I've never loved super long reach. 475mm is great for me. I'm currently on a 35mm stem.
What were you riding before this bike and why did you change?
Rocky Slayer 29… Looking for something a little shorter in travel.
Why the Gucci EXT suspension? What are you finding with it?
I really wanted to see if the 'plush as a coil' claims were true about the fork – they are. The combo of shock and fork is really balanced and planted.
The Stumpy Evo has quite a bit of adjustability built-in. Have you played around with this much/do you plan to play around with it more?
I haven't played around much but will do. Currently slack at the headset and high (still quite low) at the rear axle.
Tell us about your tire choice. (Is that an EXO—not EXO+—front?)
I would have run EXO+ on the front (stock issues). Ideally, the setup would be a DD rear, EXO+ front, both MaxxGrip. Availability issues meant I had to settle on a MaxxTerra front for now.
Have you found a good use for the downtube SWAT area yet? Any plans for something special in there?
Not yet.

I may run Flat Tire Defender or Huck Norris but full-on inserts make adding a tube almost impossible in the field (and you have to carry a wet insert out). – Jon Staples
Oval vs round chainring. You have both available at OneUp but personally opt for the oval. What benefits draw you to that setup?
For mountain biking, the real benefit is increased climbing traction. To paint a picture of the usage, most mountain bikes don't have a low enough gear to be able to 'spin' up steep, loose grades. The pedalling motion, therefore, becomes very biased to powerful sometimes out-of-saddle, downward thrusts. A portion of the momentum is used to help carry the pedals over TDC and the cycle starts again. The oval ring, therefore 'smooths' the torque delivered to the ground and allows the rider to maintain traction. Increased traction means less wasted energy used to throw rocks at your riding buddies.
What do you enjoy most about the bike so far?
That it doesn't have a battery.
Worst thing about the bike?
That it doesn't have a battery.
What plans (if any) are there for it in the future?
Thinking about trying the Cascade Components link to increase the amount of progression.
Is this your only bike?
No. I also have a Norco Optic built light.

I have and will wrap every new bike. It easily pays for itself upon resale. – Jon Staples when asked about his Ride Wrap.
Jon's Specialized Stumpy Evo Specs
| Frame: | 2021 Specialized Stumpjumper Evo (S-Works Frame) | Size S4. 150mm rear wheel travel. S-Works Layup. Full Ride Wrap (tailored) |
| --- | --- | --- |
| Shock: | EXT Storia V3 Lok | 575 spring, one turn (1mm) of preload. LSC: 11, HSC: 13, R: 2 (all from closed). Custom tune by Alba Distribution for the 2021 Stumpjumper Evo. |
| Fork: | EXT Era (160mm) | Main air chamber: 75PSI Second air chamber: 115PSI / LSC: 7, HSC: 7, R: 11 |
| Brakes: | Shimano XT (four-piston) | 203mm rotors front and rear (Shimano IceTech) |
| Wheels: | Nobl TR37 on DT Swiss 350 hubs | "The NOBL's have been awesome and the DT350 is a solid dependable setup." |
| Tires: | Maxxis Assegai 29 x 2.5 EXO front / DHR II 29 x 2.4 DD rear | Currently MaxxTerra front EXO (not his preferred EXO+) because of supply issues. Front: 26psi. Rear: 28psi |
| Drivetrain: | Shimano XT HG12 | 32t OneUp Switch oval chainring |
| Cranks: | Shimano XTR | 170mm length |
| Chainguide: | OneUp V2 Bash Guide | Black |
| Bar & Stem: | OneUp Carbon Handlebar w/ OneUp Stem | 35mm stem length and 35mm rise bar |
| Grips: | OneUp Grip | Black |
| Pedals: | OneUp Alloy flat pedals and XTR clips | Mostly clipped in but depending on the day, it alternates between these |
| Seatpost: | Oneup Components V2 Dropper | 180mm drop length |
| Saddle: | SQ Lab 611 | Size 14cm |
| Extras: | EDC tool in headtube. OneUp Axle R in the rear wheel | Jon says he'll Ride Wrap all of his bikes because it protects the frame for resale. |
| Weight: | 32.8lbs (14.9kg) | |
Jon Staples
Height: 6'0"
Weight: 195lbs
Inseam: 34"
Occupation: OneUp Engineer & Co-Founder
Riding Style: Average for Squamish (it's hard to be average in Squamish)
Bar roll: Neutral