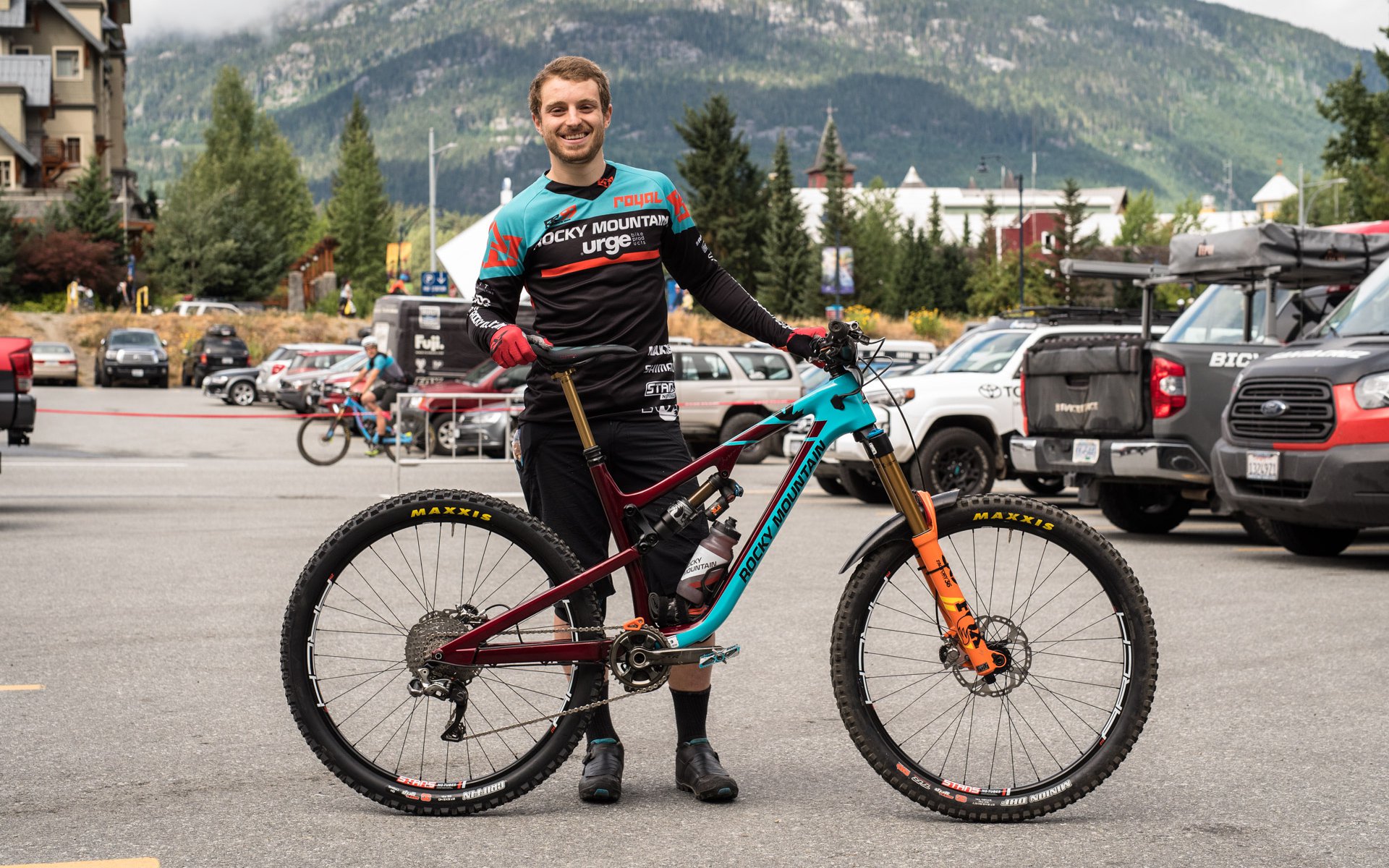 Rocky Mountain Altitude 360
Jesse Melamed's Winning EWS Bike - Exclusive Details
We didn't plan to shoot the winning bike. And we didn't wrestle for it after the race. This was mostly luck. Dave Smith and I spent a couple of days shadowing Jeff Bryson who is Jesse and Remi Gauvin's mechanic. 
During that process we noticed some interesting differences between Jesse and Remi's bikes. Identical frames and sponsors but different choices for drivetrain, brakes and rear damper. Of course the smart money was on Jesse, but would you bet on an EWS round? We had our fingers crossed.
Anyway we have the winning bike. Jesse Melamed kicked fucking ass today. And so did Remi Gauvin. Here are both of their bikes. 
Jesse came close to winning here in Whistler last year and only a smashed carbon rim spoiled his party in Madeira. Today it call came together. 

Remi wasn't happy after the first three stages. His bike felt stiff. Jesse didn't say suck it up princess but he almost did. Pete from Fox told him his compression was off. So far off to be unrideable. So he fixed it. Or he was gaming him to get out of the funk. Remi fell on stage 4 and bent his brake lever but he was now smiling. Despite his lever (which he straightened so it was usable) the only person to beat Remi on stage 5 was Richie Rude (who resembles a fire breathing monster in person). Richie was only up 6 seconds after just shy of 8 minutes of racing. Remi rides better when he's angry. 

The best way to watch an EWS round is by tailing a mechanic. TIL this. I also learned what a devastating, crushing, and beautiful beast an Enduro World Series race can be. The elation is meted out more sparingly than the devastating disappointment, making victory even more precious.