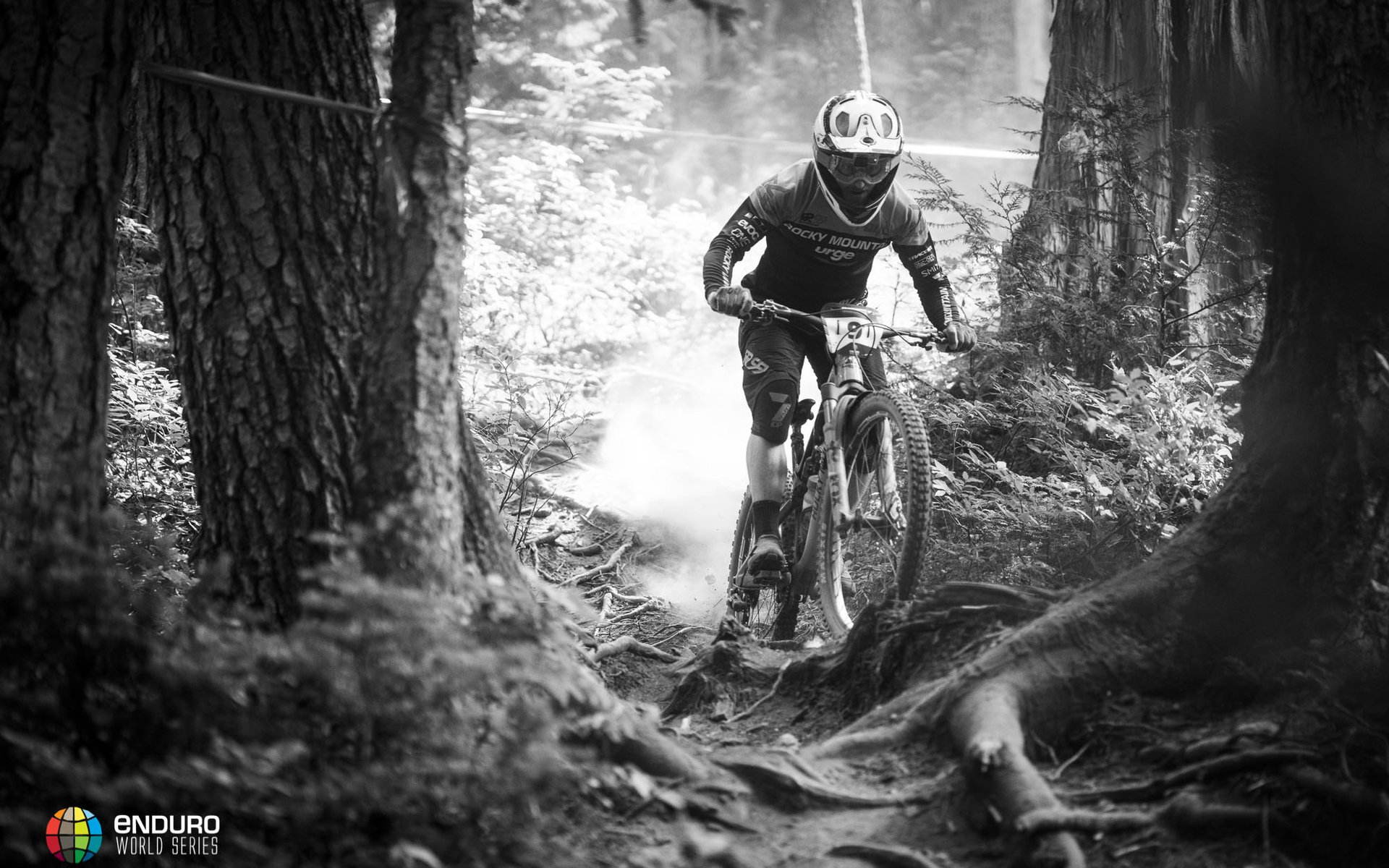 UPDATED: FULL RACE RESULTS
Jesse Melamed Takes the Win in Whistler
Hometown hero Jesse Melamed has taken the win in Whistler, putting 14 seconds into 2nd place Sam Hill and over a minute into Mark Scott in 3rd. The battle came right down to the wire, with Hill taking a 14-second lead in the first stage, only for Melamed to reel him in over the course of the day.
Despite the 2nd place finish, Hill has extended his overall lead, as his closest competitors Adrien Dailly and Greg Callaghan finished much farther down the rankings. 
In the Pro Women's field, Cecile Ravanel continues to crush the competition, winning by 1:05.68 over  Isabeau Courdurier in 2nd, and finishing nearly 2.5 minutes ahead of Katy Winton in 3rd. 
We'll have full results as they come available, and if you missed all the action, be sure to catch the replay over on the Crankworx main page.
Pro Men
1) Jesse Melamed: 43:52.16
2) Sam Hill: 44:07.01 (+0:14.85)
3) Mark Scott: 44:54.74 (+1:02.58 )
4) Robin Wallner: 45:01.60 (+1:09.44)
5) Remi Gauvin: 45:11.12 (+1:18.96)
6) Adrien Dailly: 45:19.26 (+1:27.10)
7) Yoann Barelli: 45:23.98 (+1:31.82)
8) Jerome Clementz: 45:26.82 (+1:34.66)
9) Joseph Nation: 45:37.72 (+1:45.56)
10) Sam Blenkinsop: 45:37.82 (+1:45.66)

Elite Women
1) Cecile Ravanel: 51:26.42
2) Isabeau Courdurier: 52:32.10 (+1:05.68 )
3) Katy Winton: 53:46.09 (+2:19.67)
4) Anita Gehrig: 54:05.26 (+2:38.84)
5) Andréane Lanthier Nadeau: 54:18.27 (+2:51.85)
6) Ines Thoma: 55:09.20 (+3:42.78 )
7) Noga Korem : 55:13.64 (+3:47.22)
8) Carolin Gehrig: 55:40.55 (+4:14.13)
9) Florencia Espineira: 55:43.43 (+4:17.01)
10) Bex Baraona: 56:02.96 (+4:36.54)