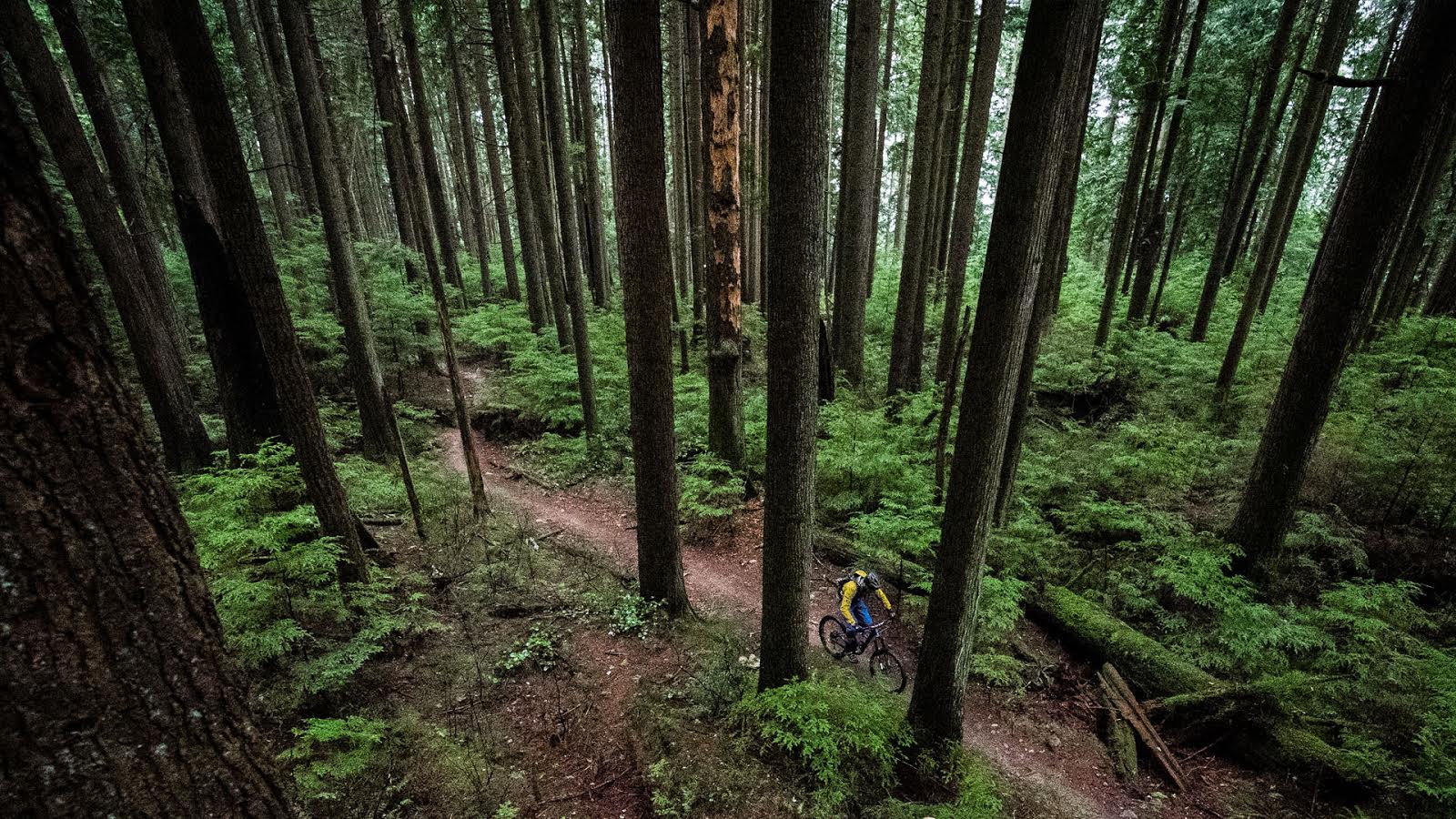 Jaybird BlueBuds X: Reviewed
You're on the way to your ride, windows down, left hand dial is twisted, stoke at a steady boil. I'm always psyched to go riding, but the level of psychedness hits new levels when my pre-ride playlist climaxes until my rearview mirror is shaking. Then you pull up to park, turn the car off, the music dies and your stoke goes to a flaccid place.
Even still, riding with headphones in is not something I do often. Sure, the pain of a long climb can be lessened by some good tunes, and you might even go faster with a little audible inspiration, but during the descent I would rather hear tires gripping on dirt and rock, and even on the way up I like to settle in, feel my breathing and get a wee bit zen. If you're riding with buddies, sticking in an earbud or two is the first step towards them forgetting your number the next time they head out.
Solo rides are a different story. Sometimes the prospect of tunes throughout the ride is what gets me out the door. However I still have had trouble finding ear buds that fit well enough to stay in my ears while I'm in and out of the saddle, and even then cable management can be a hassle. Solve that fit problem and I'm way more likely to ride with tunes, even if only for the climb, like I do when XC skiing because that sport just hurts and music makes it tolerable.
Jaybird's BlueBuds X address several of these issues and I've been using them on solo rides when I feel like I need to carry the stoke from the parking lot to the trail. They are a premium Bluetooth headphone with semi-custom fit options, impressive sound, and are designed to stand up to the demanding requirements of athletes in motion. While slightly larger than a typical ear bud, they house Bluetooth internals as well as a rechargeable battery making them seem impressively small.
The sound of the BlueBuds is impressive, however getting the most out of their performance is contingent on getting the fit right. To do that you have to choose the right size ear tips as well as the ear cushions that properly lodge in place and ensure the buds stay put. I was able to get the fit dialed in without too much trouble and once they're in place, you're treated to excellent sound clarity, truly impressive bass response, and an immersive sound experience due to a bit of passive sound isolation (not enough to make road riding dangerous in my opinion, but don't take that for a recommendation, either). They don't come out of my ear while I'm riding so there's no stopping to fiddle with them – something that has troubled me with other ear buds whether I was riding, XC skiing, or washing the car. My car just called bullshit on that last part.
In use, everything was smooth and well thought out. Connecting to my iPhone was simple, and BlueBuds' voice promptress, named Jenna, who is way sexier than Siri, lets you know as soon as the unit is on, when it is connected, or if you lose your connection. Operation of music and call controls is simple, with all the functions you would expect: Power On/Off, Volume Up/Down, Track Forward/Reverse, Play/Pause Call Answer/Ignore/Hang-Up – all are intuitive to use with the three-button in-line remote.
The Bluetooth range is decent. If I put my phone in a hydration pack, results varied depending on the pocket. I got best results from side/hip pockets, which is where I like to keep my phone anyway, so I can quickly take and post Insty photos when I'm riding midday and make my desk jockey friends jealous. Like with other Bluetooth accessories, if walls/bodies/obstacles aren't in the way, range is great and I could leave my phone in the kitchen and go drink beer on the patio while taking calls and pretending to work.
Microphone quality is excellent and you don't have to hold the mic close to your mouth to be heard. For people that do that with their phones on speaker mode, stop it, even your mother would thinks you look like a DB.
Claimed battery time is 8 hours and I was able to get about that much out of them. A battery icon showing how much charge you have left shows up beside the Bluetooth icon on your phone when the BlueBuds X are connected, and Jenna gives you a 20 minute warning when you're getting low.
A few more things worth mentioning. The X-Fit cord management clips allow you to shorten the cord that connects the buds to each other, but then you have to string the cable over your ear to wear them – that won't work if you're wearing shades. One feature of the BlueBuds X is that they come with a nano-coating that prevents sweat and moisture from ruining them. Yep, lifetime warranty against sweat. Probably more useful for gym monkeys and Cross Fitters who sweat buckets while suffering in an indoor environment with no breeze to cool them (CrossFit sounds so fun!), but still pretty damn cool (and apparently expensive).
The Jaybird BlueBuds X are a premium headphone, with superb sound quality, great design and function and a wide array of features, and the retail price of $169.95 reflects that. Ultimately, whether the BlueBuds X are a good choice for you will depend on what kind of user you will be. If you ride alone frequently and also like music for other sports, hate cables, appreciate good sound quality, have trouble getting earbuds to stay in your ears, and can appreciate the value of the hydrophilic coating, these are an easy recommendation. If most of those don't apply, you may be better off squeaking by with something cheaper, but of lower quality. Jaybird.com for more details.
---
Do you ride with tunes? What's on your playlist?