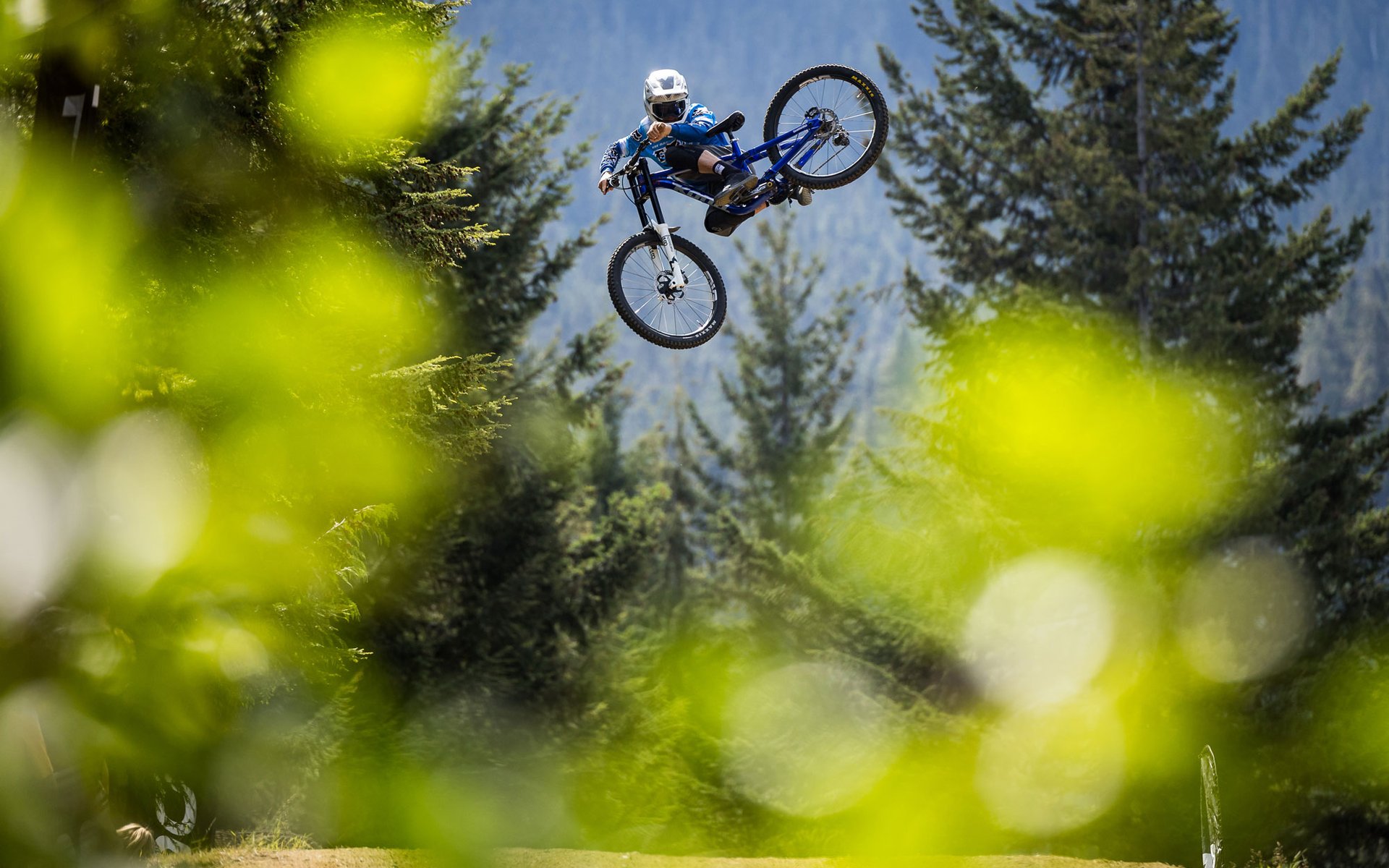 PRODUCT INTRODUCTION
Introducing the Kona Aluminum Process X
Today Kona is announcing two new aluminum models: the Aluminum Process X and Process X DH fill a void left by the discontinuation of the Process 165 and Operator. Designed to take a beating and poised at riding aggressive terrain, these sleds are offered in a single crown and a dual crown DH version. The Process X comes equipped with 29" wheels, a 170mm Marzocchi Bomber Z1, and a dropper post. The DH version features a mullet setup, 190mm dual crown RockShox Boxxer, DH casing tires, and bike park appropriate gearing.
-Matthew Cusanelli, NSMB
---
Here's the release from Kona, including a banger of a launch video with some great riding from Noah Hofmann.
Kona Super Grassroots rider Noah Hofmann is no stranger to getting rowdy. The EDR and World Cup DH Junior calls bike park Leogang home – where no berm-to-berm gaps or sniper lines are safe from his tires. We figured his creative and burly style, combined with Leogang's high-speed trails, were the perfect way to illustrate just what the all-new aluminum Process X is capable of. There is the small possibility that, in our brief to Noah, he got surly and burly a little mixed up – no one should keep a shuttle mom waiting!
The Process family just got bigger! The carbon Process X you know and love just got two burly aluminum siblings, the all-new Process X and Process X DH. Purpose-built for riding hard and fast under the likes of Kona team riders Caleb Holonko, Eddie Reynolds, and Kyleigh Stewart. Both bikes share the same mullet-curious UDH-equipped 162mm travel frame, the DH model even comes stock with a 27.5 rear wheel and a 190mm RockShox Boxxer. No side hits are safe from the Process X!
Bash it and thrash it – ripping riders need a bike that can hold up. Kona's legacy is to deliver more when the riding demands more.
Pricing is as follows for the two models:
Process X CAD $ 5,399.00 (USD $ 4,499)
Process X DH CAD $ 5,399.00 (USD $ 4,699)