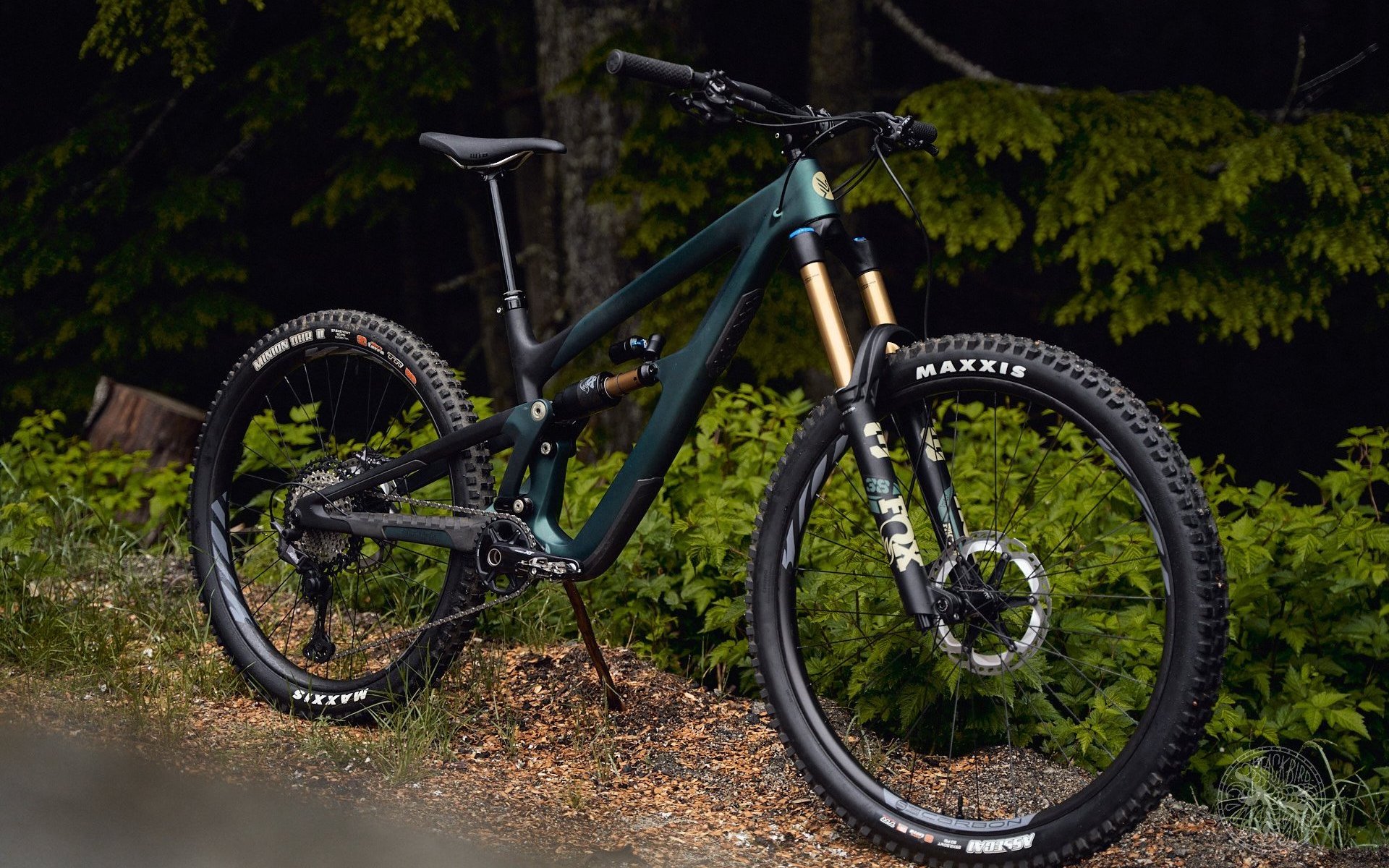 FIRST IMPRESSIONS REVIEW
Introducing the Ibis HD6
Mojo-ish
Today Ibis launches the HD6, a 165mm travel carbon mullet bike. A worthy successor to the HD5, it's focused on enduro racing and big mountain riding. The Mojo moniker of the Ibis HD series has been dropped, though all mojo is retained with what this nimble beast is trying to achieve.
I've seen many an Ibis flying and wading around the Shore, but not a 160+mm travel rig that could square up against the current breed of contemporary enduro bikes. When the HD5 finished production in 2021, I wondered how long it would take Ibis to sort out a proper enduro racing tool.
Ibis' Enduro Team riders have been aboard the HD6 for well over a year, and various spy shots of the HD6 surfaced online. The brand dashed many rumours, reminding us that a curved top tube is part of the visual identity of the HD series. Nonetheless, a straight top tube crowns the HD6, casting some beautiful angular lines onto the DW Link platform.
Frame Details
The HD6 is built exclusively out of carbon and has five different frame sizes, small to XXL. The lifetime warranty-supported frame hits the scale at a svelte 6.2 lbs/2.81 kgs (without shock). There are no flip chips or wheelbase adjustments, and this is a dedicated mixed wheel setup of 29/27.5".
Arriving with a Fox Float X2, the dual-link DW platform doles out a whopping 165mm of rear wheel travel and is progressive enough to allow riders to run a coil shock if they so desire. Fork travel is set at 180mm, for maximum smash.
Sealed cartridge bearings live at each pivot, other than the lower link which runs a sealed lifetime bushing. Torque specs are laser-etched into the pivot bolts. Continuous internal cable routing keeps things tidy, and moulded frame protectors minimize high wear zones of the chainstay, inner seat stay, and lower downtube/bb area. A textured shuttle guard lives on the bottom of the downtube, fending off shuttle rash. The derailleur bolts into a UDH dropout and is SRAM transmission compatible. Maximum dropper seatpost length is 213mm, though other droppers may work too, depending on their stack height.
The HD6 we received is a colour sample, but production models have an under top tube mount for accessories. A standard water bottle mount sits above the BB junction. While there's no internal frame storage, the Ibis Bone-In Pork Chop bag clips into the front triangle (but won't fit the small-sized frame) for some minimal bikepacker steeze, if you're into that.
Frame Specs
Seat tube: 34.9mm
Dropper clearance (BikeYoke): 213mm.
Chainring clearance: 30-36T
55mm chain line
180mm brake post mount, max. rotor size 220mm
UDH derailleur hanger
2.6" tire clearance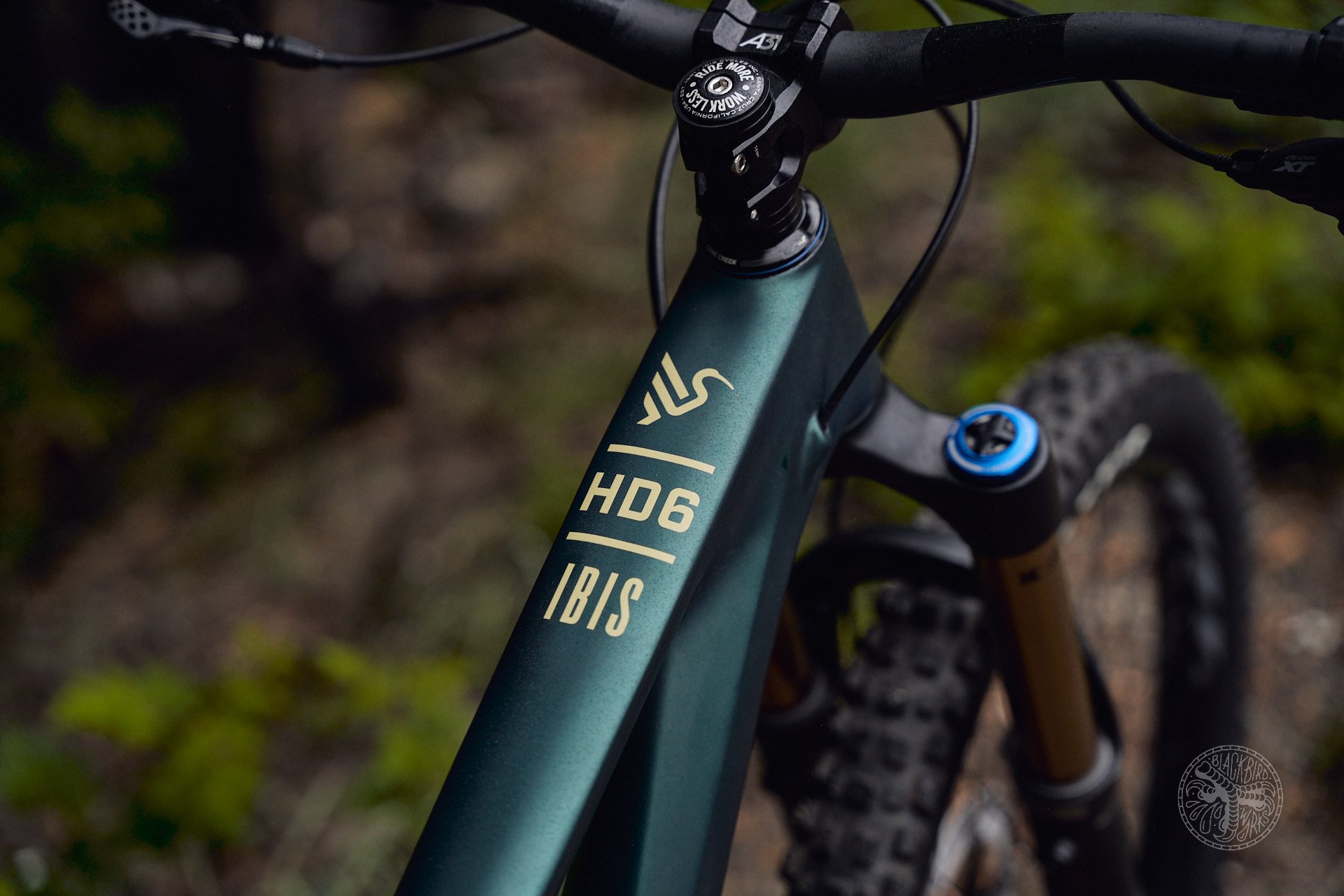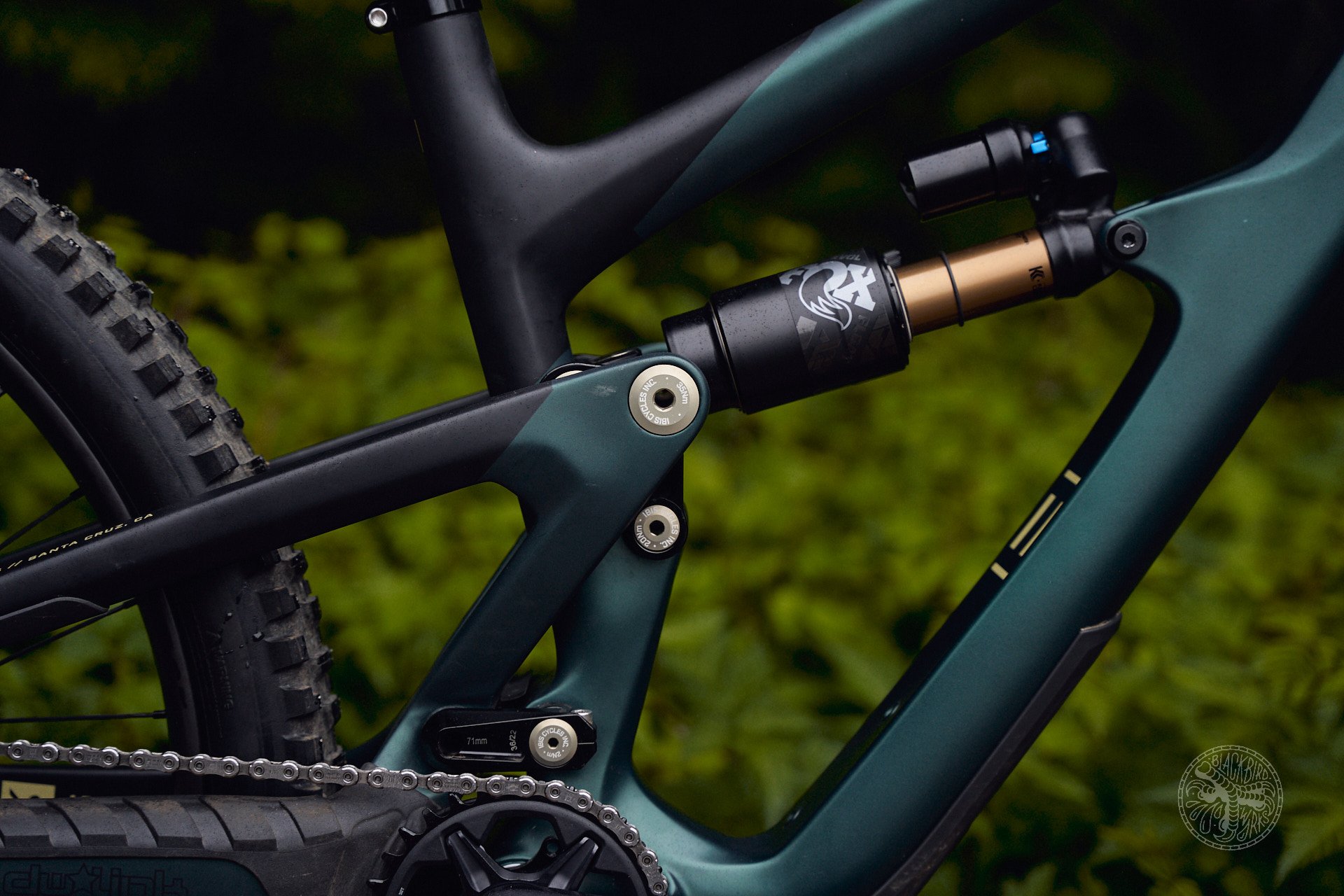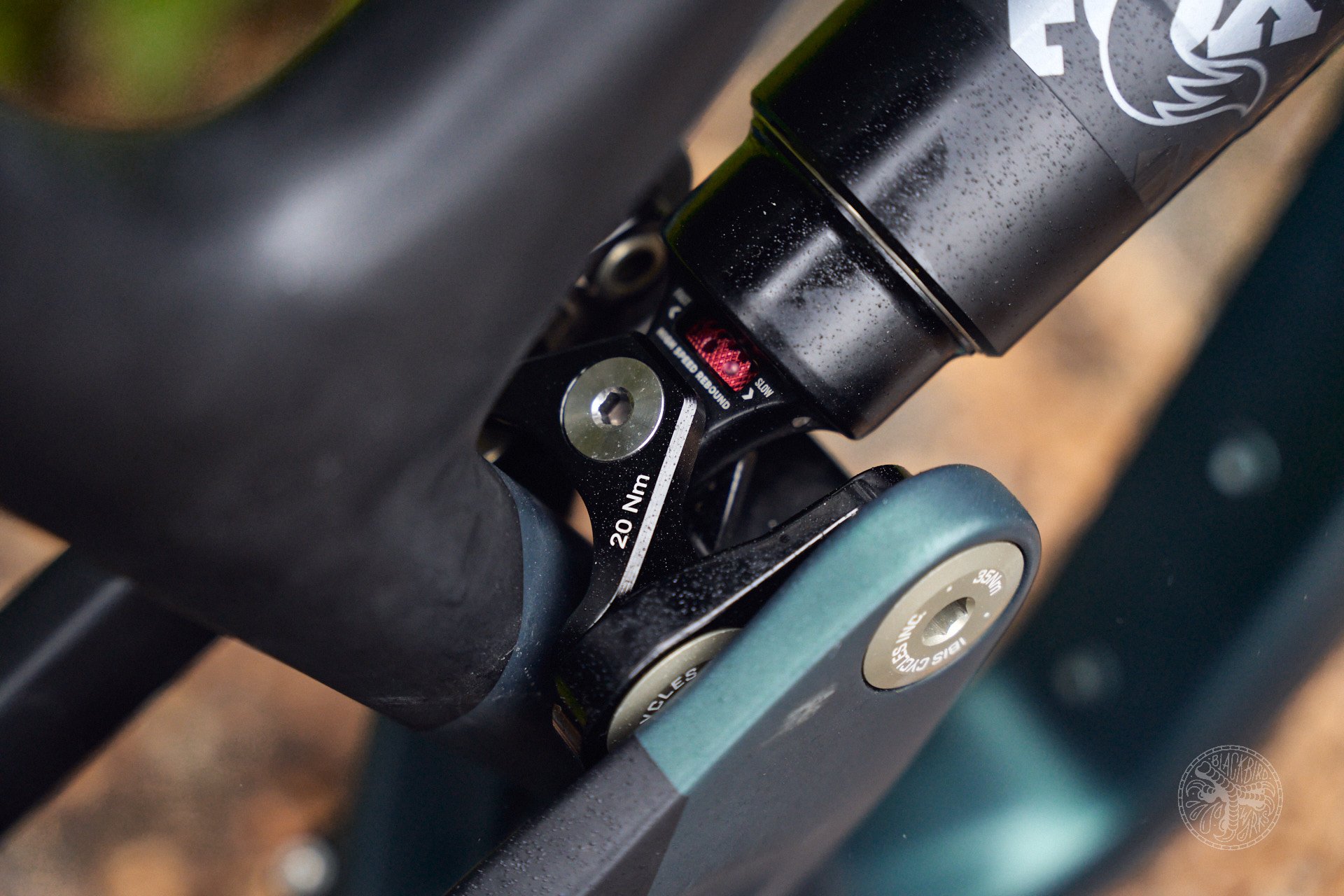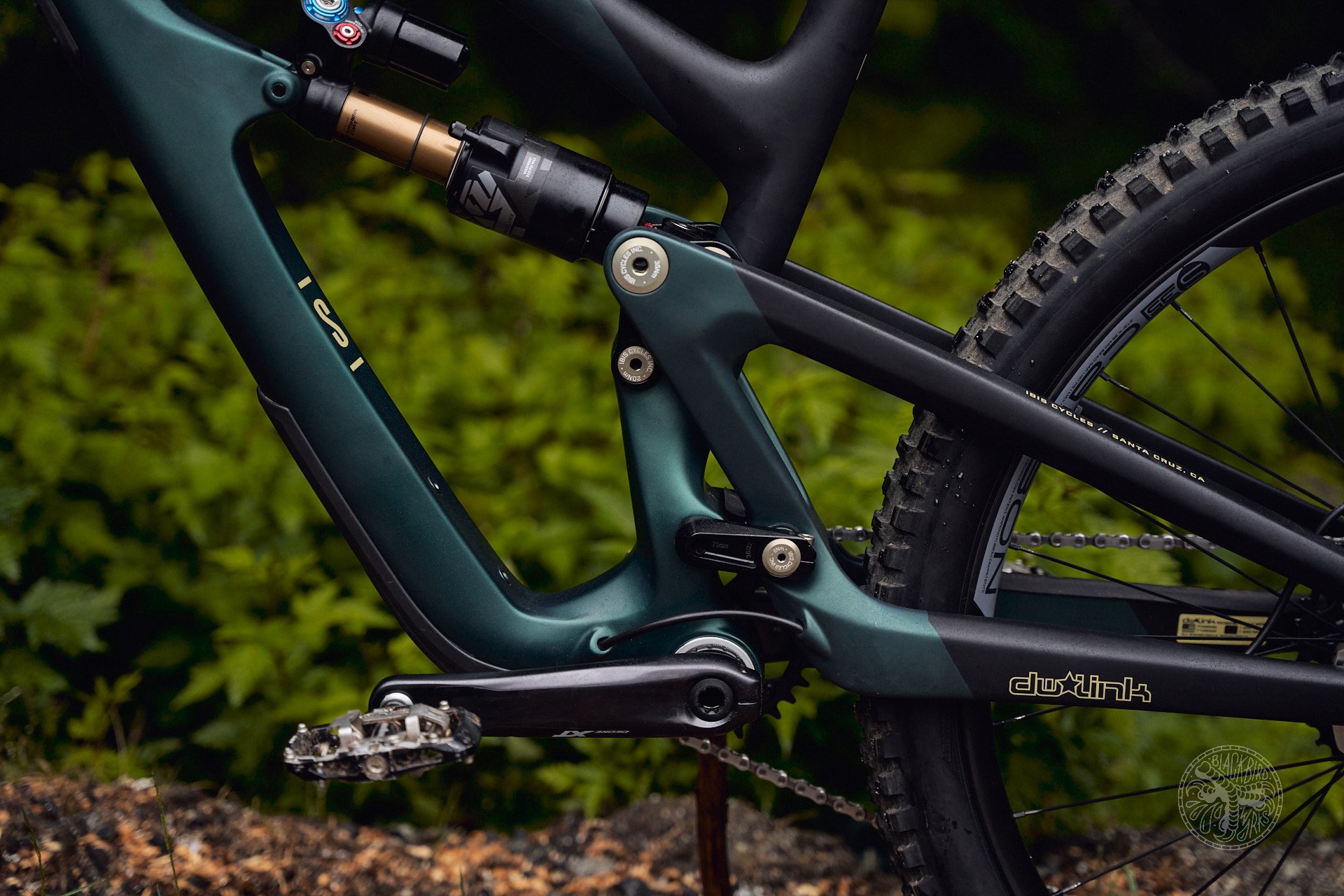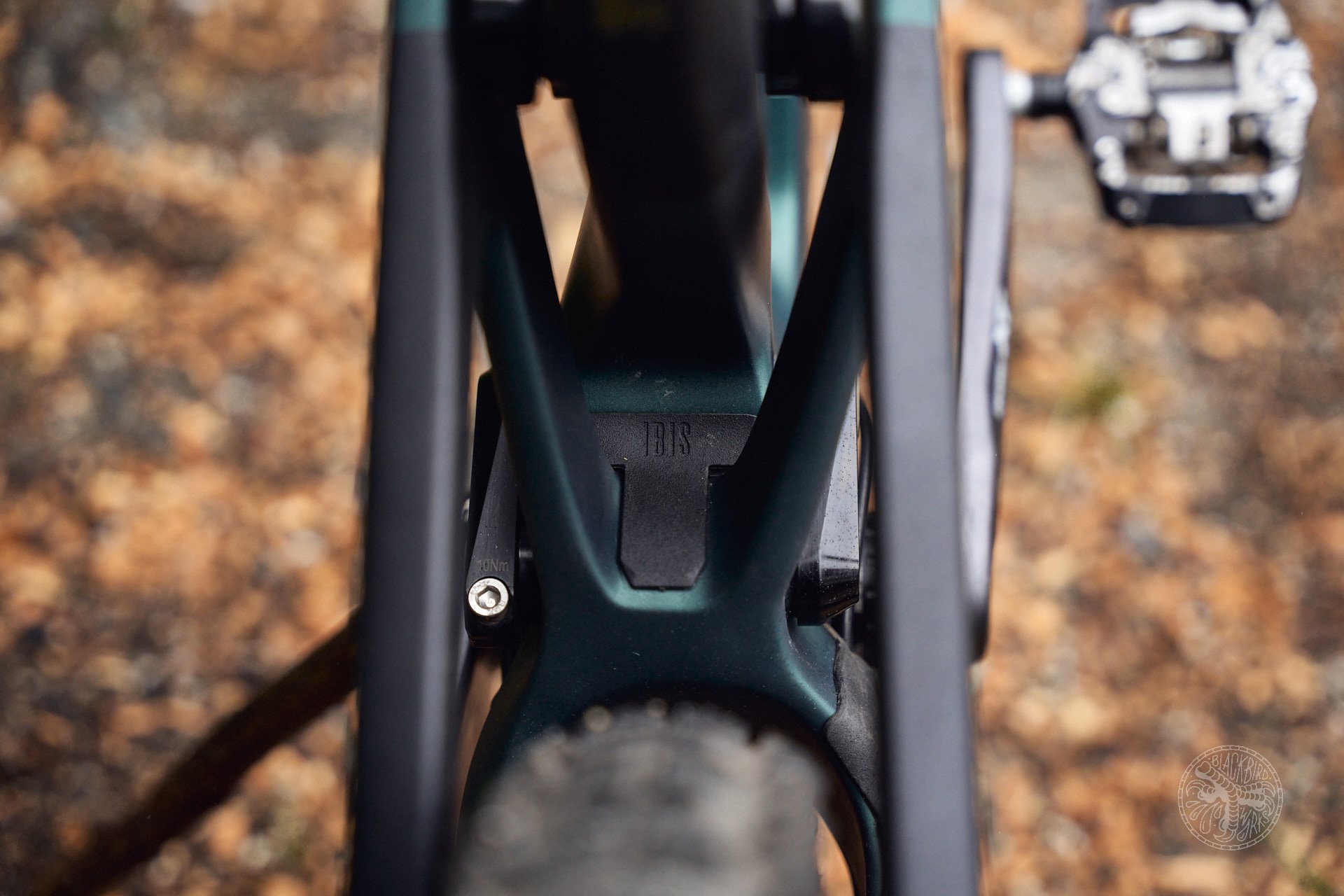 Geometry
Geometry numbers are well thought out on the HD6, sitting right in the middle of sensible enduro race geometry. At 6'/182cm tall, I'll be testing the large sized HD6. The 480mm reach is moderate, particularly paired with a 40mm stem. Seeing as some racers prefer slacker (or steeper, 65° for Canadian EDR boss Rhys Verner) head angles, 64° is a great baseline from which to start. The 76.5° seat tube angle should handle all types of climbs. Proportional seat tube angles grow 0.5° per frame size, from 76° for the small and medium frames, to 77.5° for the XXL.
The 1256mm wheelbase is long enough for stability at speed, and the 435mm chainstay length applies to all sizes of the HD6, for lightning quick turning.
The head tube looks tiny at 90mm, which I'm sure plays in to the light weight of the frame. The stack height sits at 630mm - very race appropriate, with enough spacers on the steerer to allow for height adjustments.
The Build
Ibis prioritizes premium dampers with maximum adjustability on every HD6, regardless of the build kit. Suspension duties are handled by a 180mm Fox Float 38 Factory fork up front, and a 230x65mm Float X2 Factory shock in the rear, providing 165mm of travel.
I'm riding the XT build kit version of the HD6. The current iteration of Shimano XT has been nothing but an absolute workhorse, from the drivetrain through the brakes. My only wish is a 220mm rotor (vs. the 203mm Shimano Ice-Tech Freeza stock rotor).
The HD6 arrived in two boxes last week, one with the frame, the other with wheels/tires. Cracking open the second box revealed a pair of Ibis S35 carbon wheels, a 35mm internal width low profile carbon rim laced to centerlock I9 Hydra hubs with 32 Sapim CX-Ray bladed J-bend spokes. Yum! The wide rims definitely lend to a wider, yet shallower tire profile. They feel very light but time will reveal their lifespan.
Considering Ibis is based out of Santa Cruz, California, the tire spec is appropriate, with a 2.5 x 29" Assegai EXO+ MaxxTerra in the front, and a 27.5" Minion DHR2 DoubleDown MaxxTerra in the rear. On an enduro-focused bike, I'd like to see the front Assegai changed to a MaxxGrip DoubleDown for endless traction. Luckily, tires are easily changed to preference, so Ibis can have a pass with this tire spec.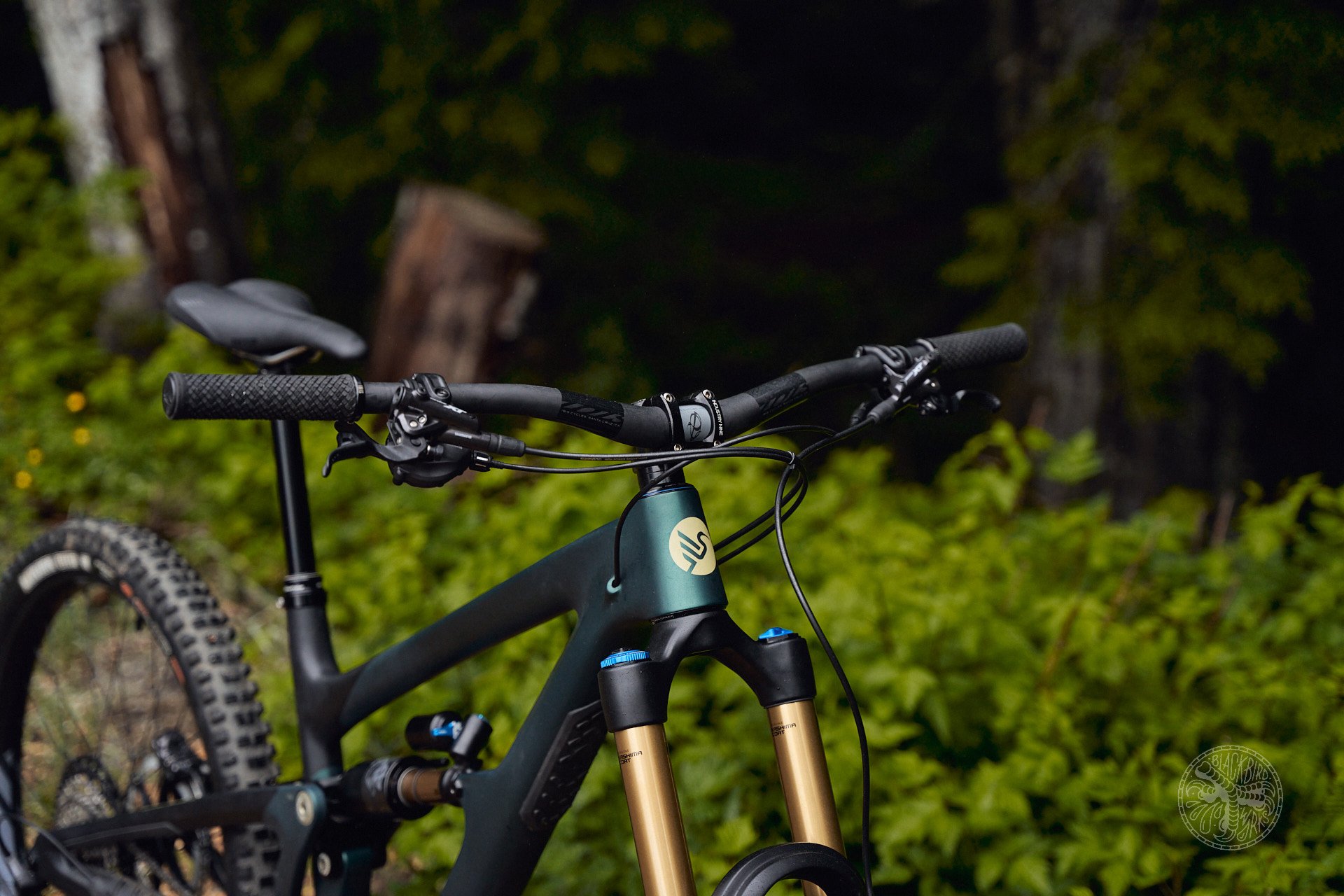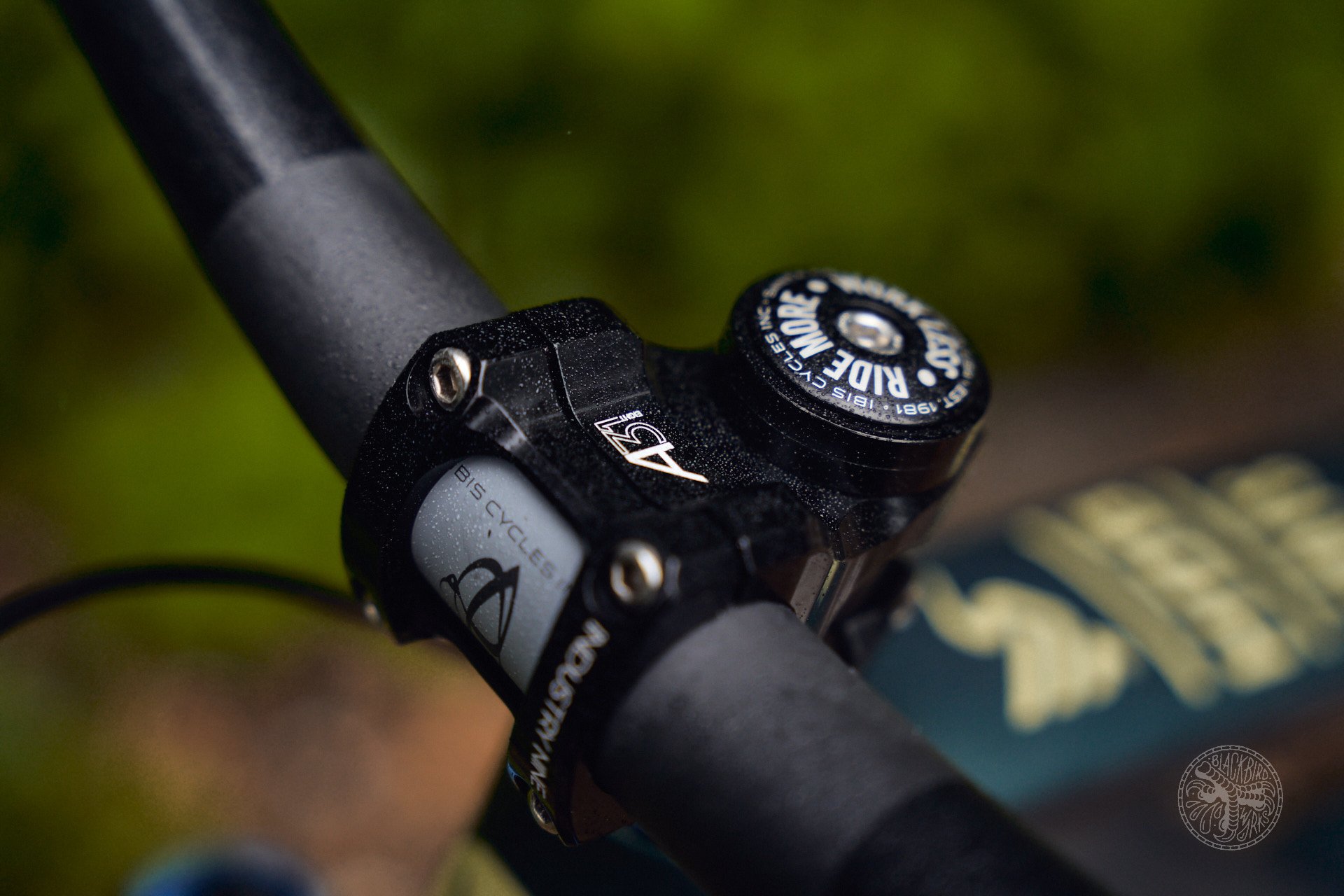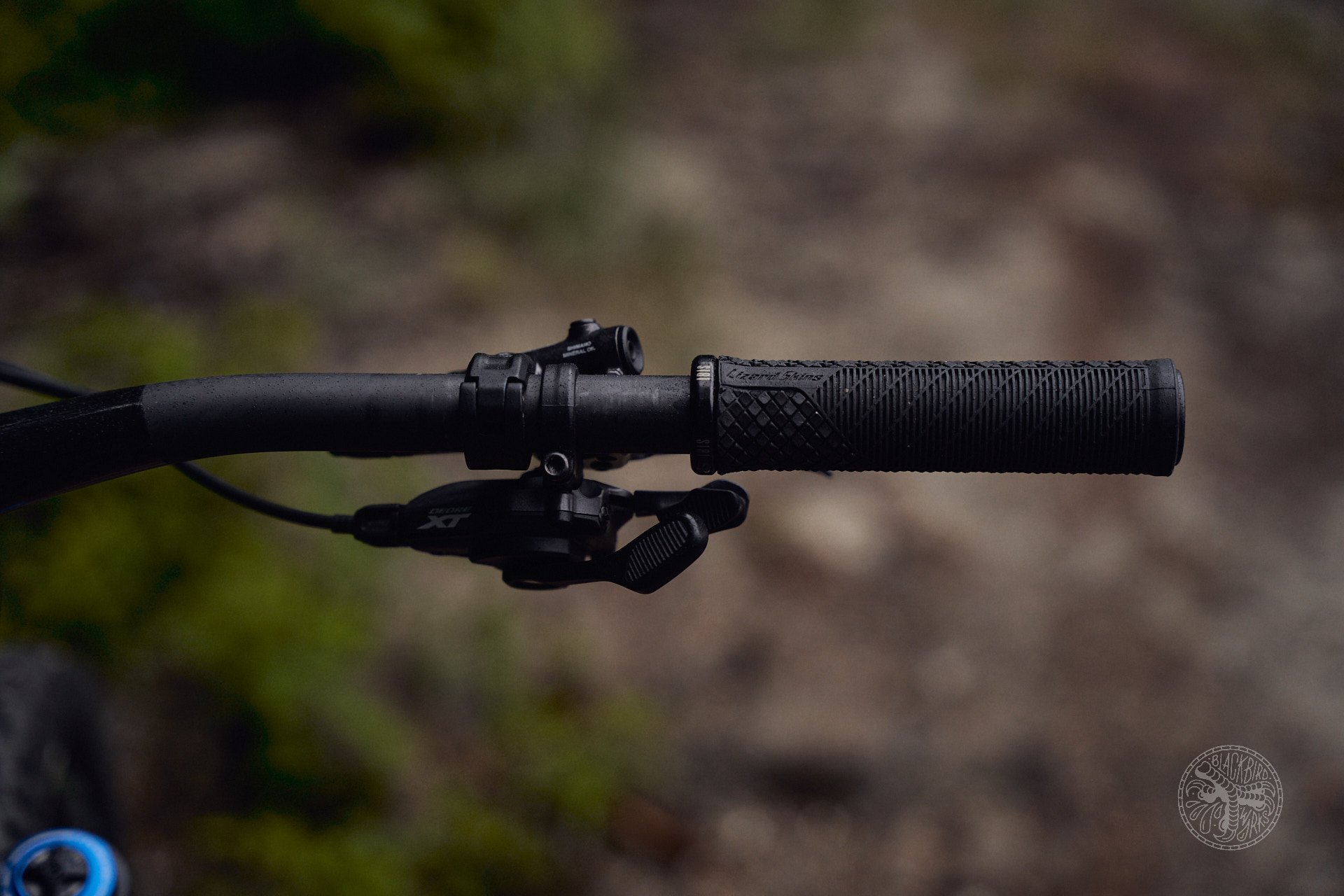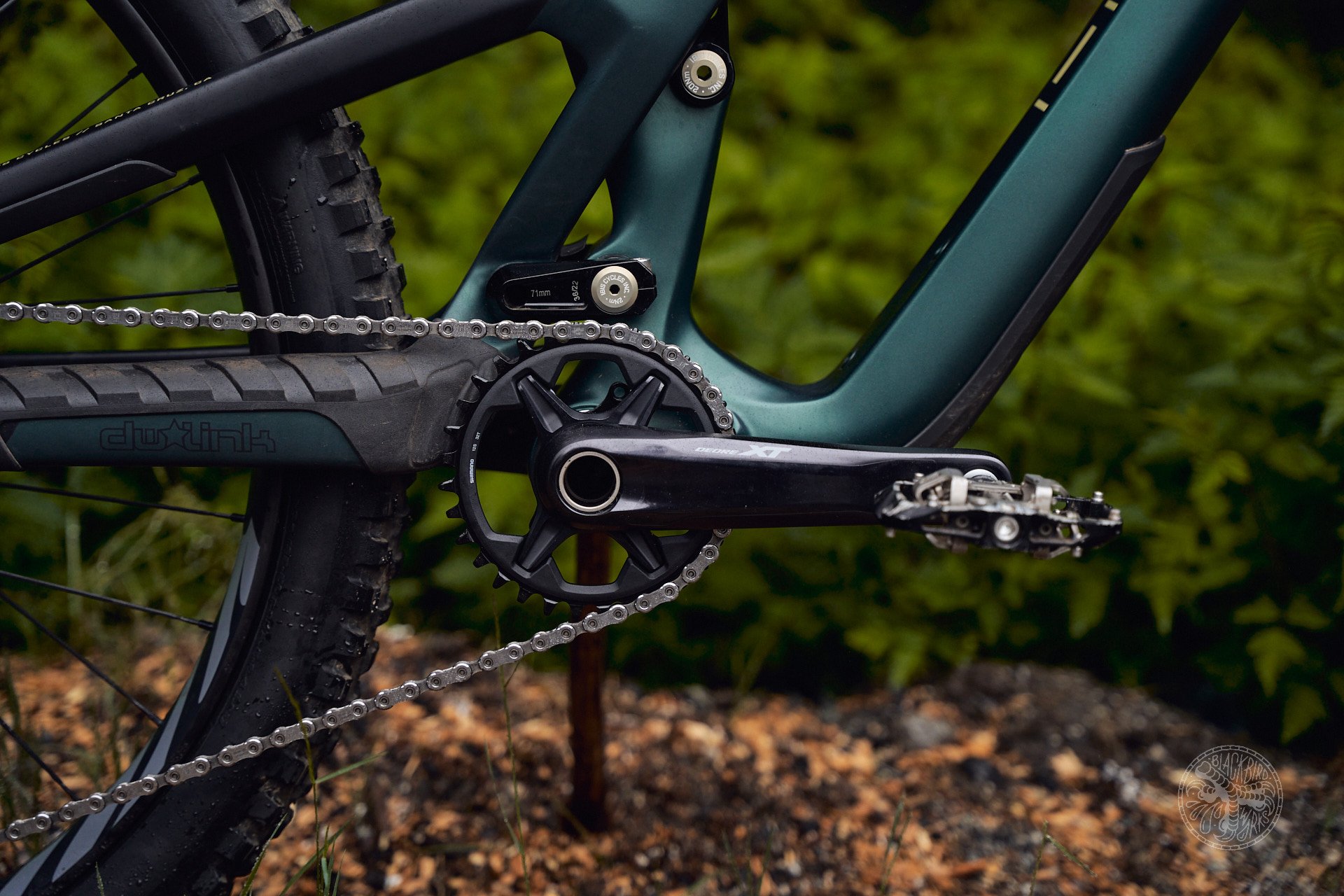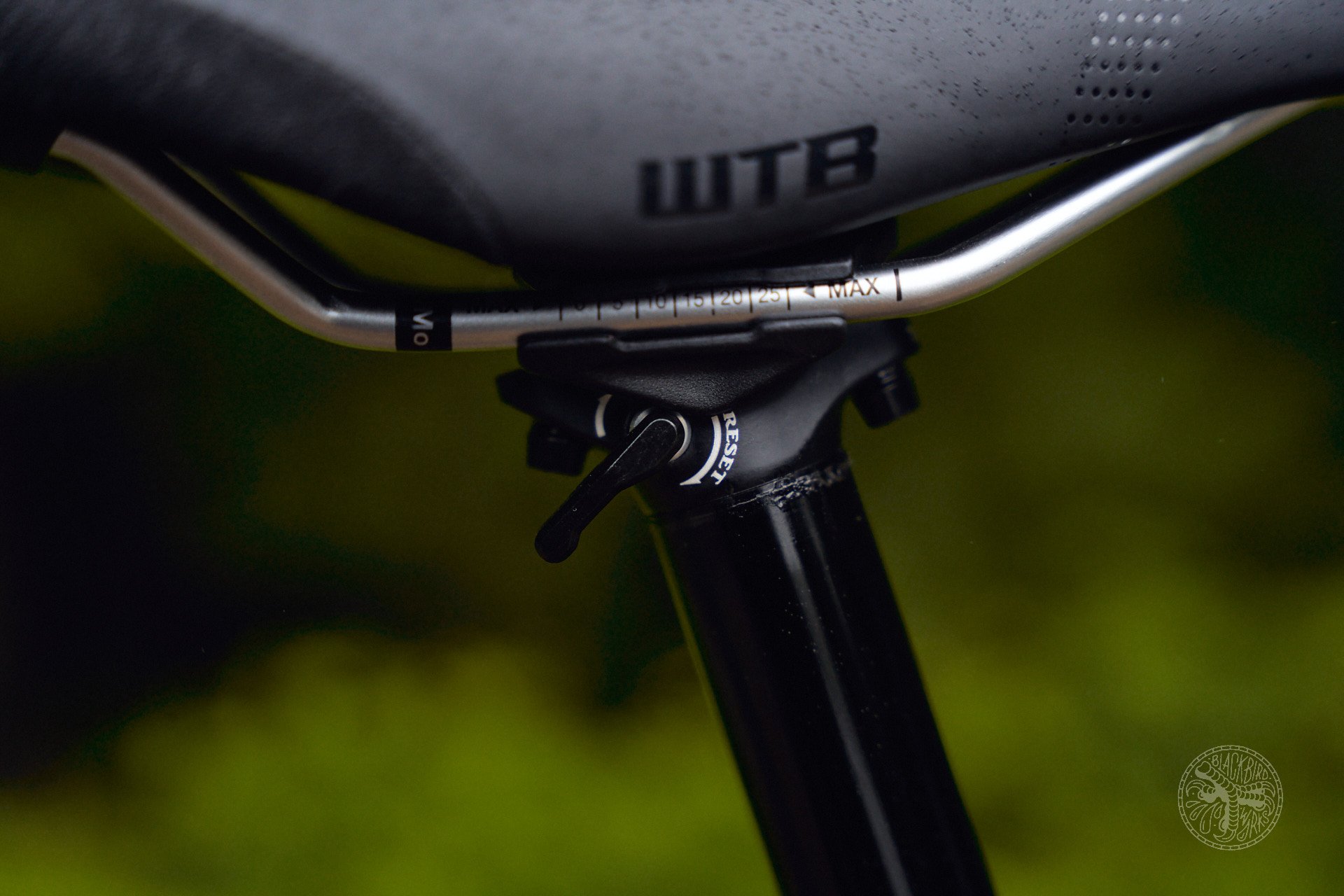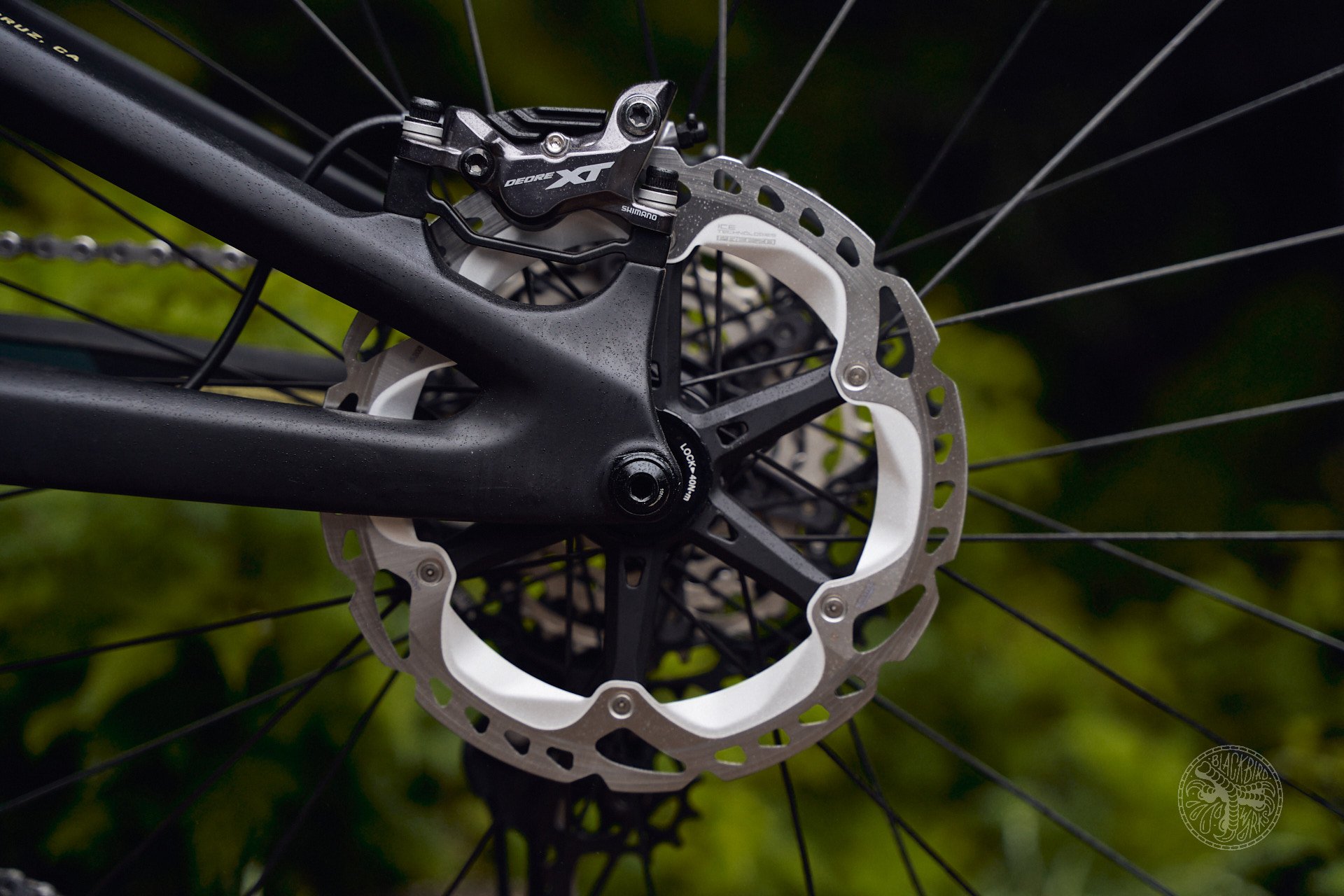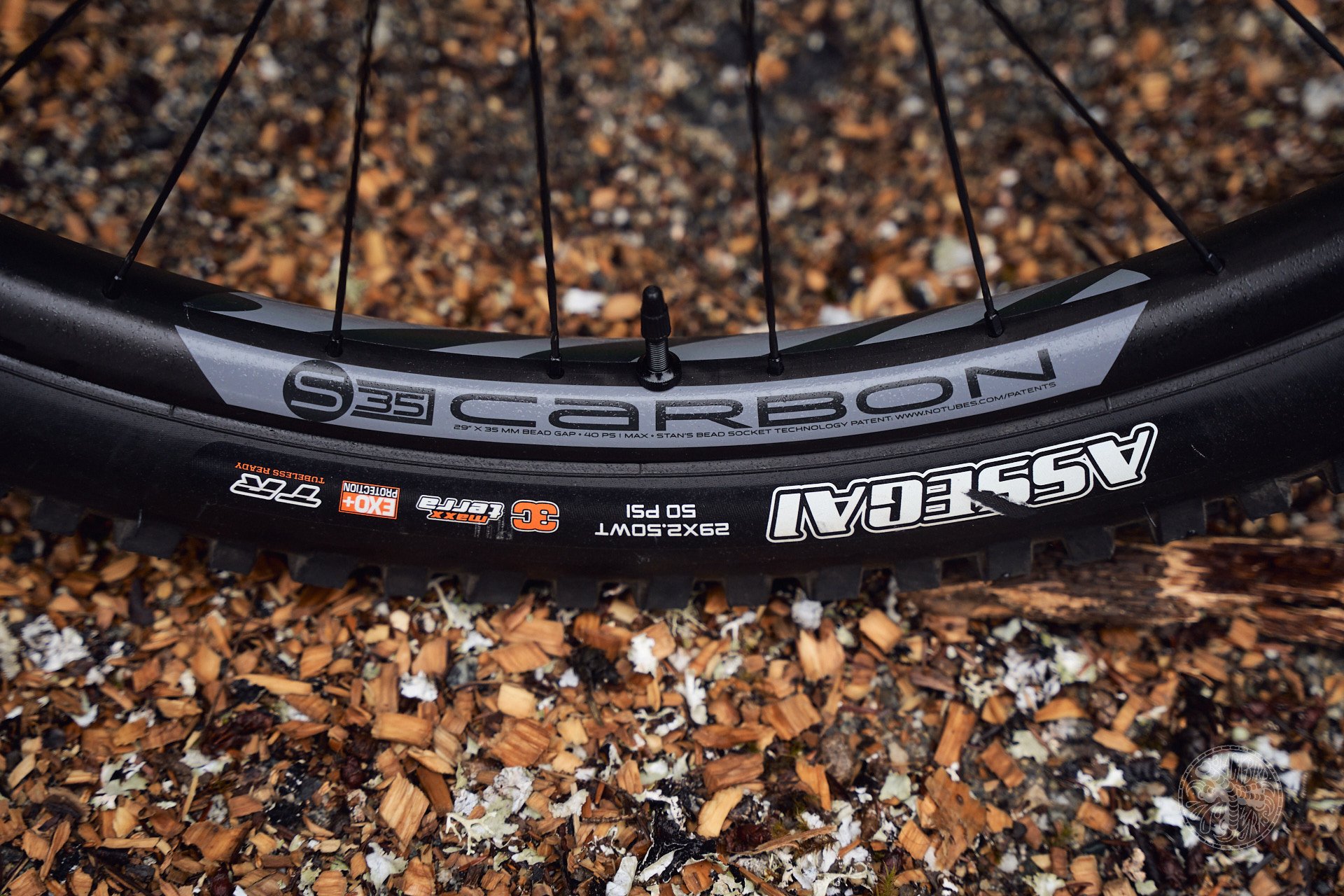 The cockpit is another I9/Ibis affair, a 31.8mm diameter/800mm wide/30mm tall Ibis HiFi carbon bar bolts to an Industry Nine A318 40mm stem. Lizard Skins Charger Evo grips and a 142 mm WTB Silverado cro-mo railed saddle are thoughtful contact points. A BikeYoke Revive 185mm dropper post handles saddle ups and downs. I've had the opportunity to use the reset lever a few times with solid success - cartridge replacement or dropper bleeds are a thing of the past with the BikeYoke Revive.
The XT build of the HD6 with additional carbon Ibis/I9 wheels retails for 8899 USD, the alloy Blackbird wheelset accompanying the same XT build tames the price down to 7499 USD.
First Ride Impressions
I've ridden the HD6 five times so far. The geometry is very similar to my Rocky Mountain Altitude with a mixed-wheel/mullet setup. The cockpit of the HD6 feels very comfortable, and the directional Lizard Skins grips are plenty grippy for gloveless hands. I'm skeptical that my rump will get along with the raised nose of the WTB Silverado saddle over the long term. Saddles are intensely personal, so I'm not worried. The BikeYoke Revive is my first experience with one of their products, and call me impressed - lever action is light and smooth. If I could be picky, I'd ask for a 213mm Revive post to accommodate more saddle clearance.
Shifting of the Shimano XT gruppo is one of the smoothest cabled derailleur systems going, especially under load. The XT brakes are very powerful and paired with the Ice Tech Freeza rotors, fade has been non-existent. I have noticed a wandering bite point a few times on what seemed to be endless shuttle laps. Dear Shimano, please produce a 220mm Ice Tech Freeza rotor - I guarantee they won't collect dust on shelves.
There are many people who will claim they'll never use the climb switch on their shock, so they can have a little bit of traction on slower technical climbs. This makes sense. There are also folks who will claim they want to see how their suspension acts on more linear climbs, like smooth pitches of fire roads and the like. I've never been one of those people - why the hell would I not use a tool if it's there? Especially if it's ANY aid for climbing? I can genuinely say the Ibis HD6 is the best pedaling enduro bike I've ridden, ever. There is a great amount of traction sent to the wheels on the few technical climbs I've attempted, with minimal suspension bob. Getting out of the saddle, the DW Link feels spry and quells nearly all bouncing from too much lazy body english, keeping your momentum moving forward, not downward. The 31 lb weight also helps to keep the lively climbing feel. I've yet to experience any full-day epic rides on the HD6, but I'm keen to see how it fares. The limiting factor on climbs will be me, not the bike.
Descending, the near-freeride amounts of travel are juxtaposed by the supportive DW Link platform - the antithesis of feeling lethargic. I'll play around with shock pressures and volume spacers in the X2, and out of the box 30% sag feels on the money. The X2 shock is so energetic that I'm reluctant to try out a coil, but I likely will for the long-term review. I haven't received any tuning suggestions from Ibis for the HD6, and I'm keen to see if their ethos has changed from using open compression damping and fast rebound. So far, the rear end feels very composed and stable.
Again, geometry numbers are very close to my personal ride, but the 435mm chainstays are shorter and immediately noticeable. The rear end wants to carve around every damn corner and push you out faster than you'd entered, even on flat corners. The dedicated mullet setup found a Scandi-flick where I'd never known there to be, on a regularly benign right/left. Judging by the pictures of my riding position on the HD6, I should be able to pressure the front end quite a bit more, attempting to find more speed in the turns. On paper, the shorter chainstays make me wonder if cornering agility will come at the cost of flat out stability. Luckily that's not the case, but remember - I'm riding at Shore speeds, which are generally low compared to faster flow trails across the globe.
The new Ibis HD6 is a recipe to extract Ibis' enduro DNA from the not-quite-hardened amber. So far, it's a crazy quick cornering bike that feels the furthest from a 165mm-travel sled and is attuned to hard charging rides on steeps, or trying to set your new personal best on a flow trail.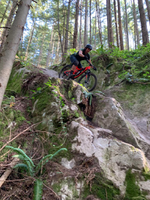 Graham Driedger
Age - 38
Height - 182cm/6ft
Weight - 92kg/205lb
Ape Index - 1.035
Inseam - 32"/81cm
Mountain: Seymour
Bar Width - 780-800mm
Preferred Reach - 475-500mm