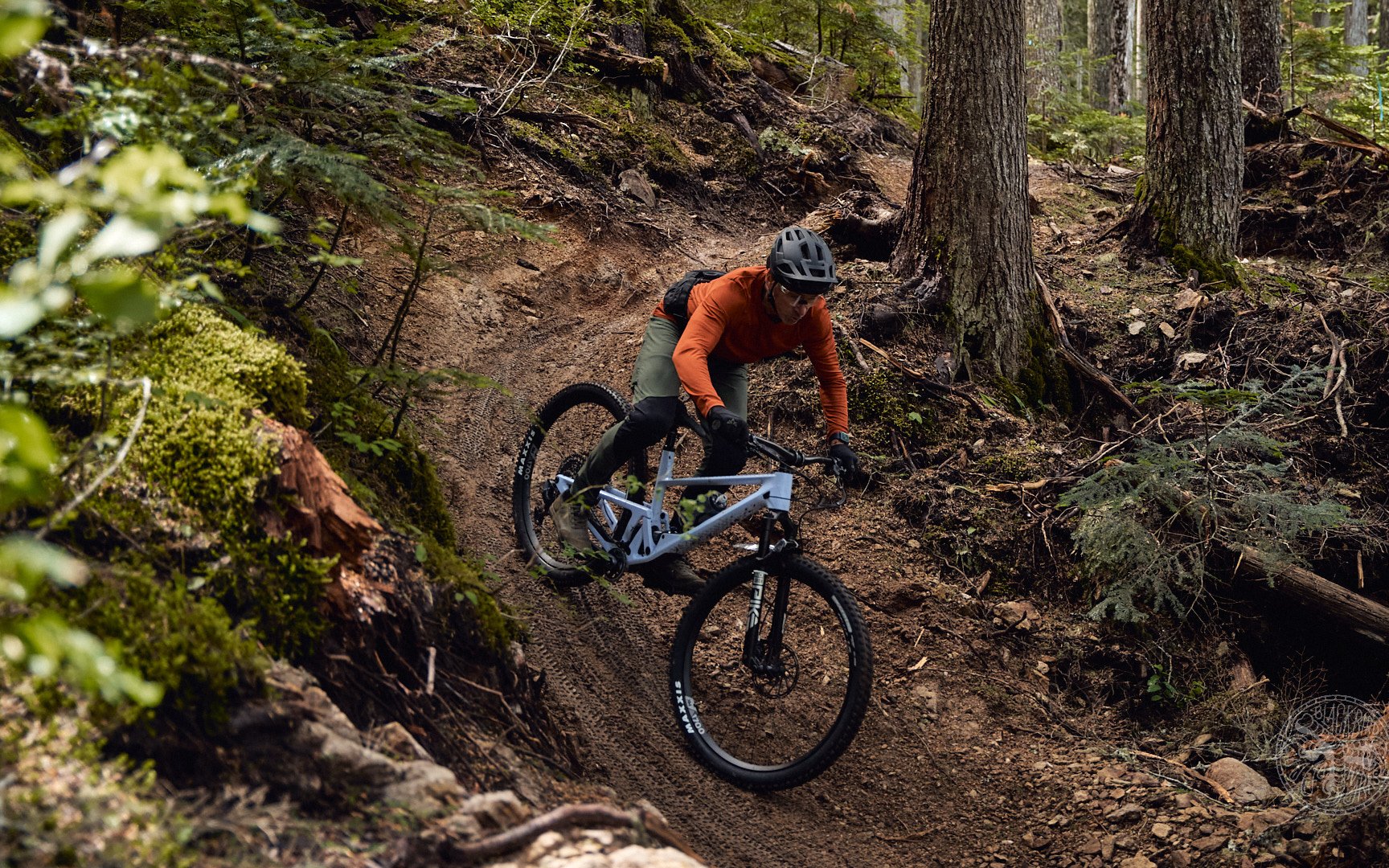 First Rides
Introducing the 2024 Scor 2030
*Caption is from Scor's marketing materials
Scor is a BMC sub-brand, inspired by riders within the company whose appetites were unmoved by the bikes the Swiss concern produced. They wanted capable bikes that were built more for fun than for going fast in lycra, and the ability to handle steep and challenging descents, all while encouraging lively hooning. I tested the Scor 4060 last year and found that it lived up to those goals, and suited the riding I like as well.
Coming from BMC, a company that makes some of the nicest carbon frames around, both road, gravel and mountain, I wasn't shocked to see quality engineering, finishing and construction. It was a well-made bike with slightly shorter stays than much of the competition and it rode with a giddy exuberance.* The suspension had just enough platform and reacted very well to larger hits, allowing me to charge a little. It pedalled just fine as well.
*At least it did once I installed a longer dropper.
All of this had me interested when I got wind of a new model Deniz and I could try during Crankworx; until I heard some more info that is. The kick was that this was a bike with 120mm of rear travel. From Scor? We'd been hoping to check the bike out in the Whistler Bike Park, after a long adventure in the saddle the day before, but 120mm riding the lifts? What the hell. How bad could it be?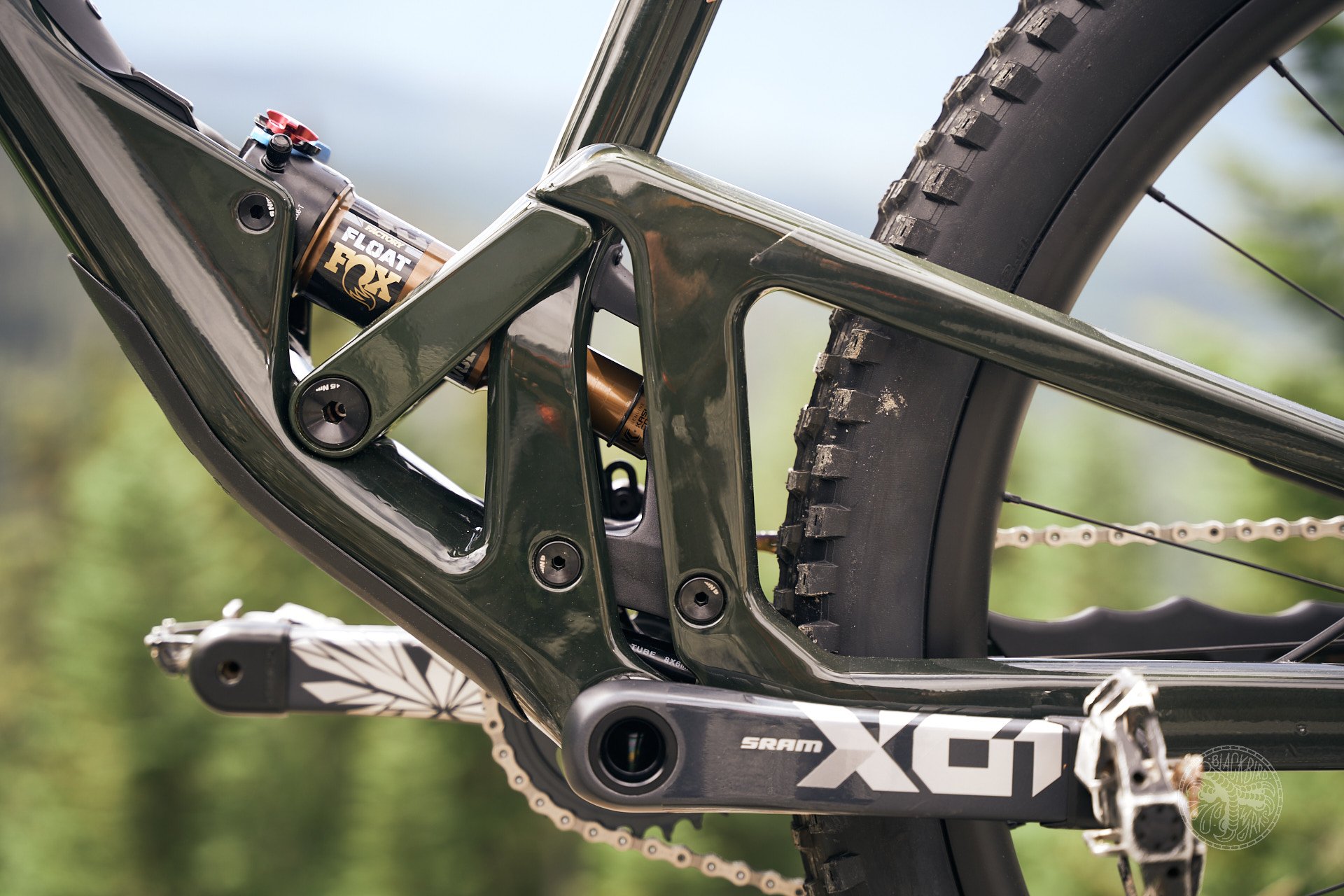 Compared to:
Despite my skepticism, the bike ended up being a blast on the Creekside trails. According to Scor, "rather than being a bulked-up XC bike it's a slimmed-down enduro bike." The idea isn't new; a bike that pedals valiantly but is also built for fun on the way down.
The Canyon Spectral 125 is a good comparison - and, for better or worse, neither of the two bikes was slapped with the 'downcountry' label. The 125 is a little slacker at 65.09º in the low position, compared to the 2030 at 64.5, longer overall in size large by 12mm despite having a shorter reach (497 for the 2030 and 486 for the 125) and has chainstays that extend 8mm further. The Canyon's BB drops 35mm while the Scor drops 38mm. Scor's ethos involves long front centres for stability and space to move the bike around and short stays to keep it quick to swap sides, tip into a corner or get on the rear wheel.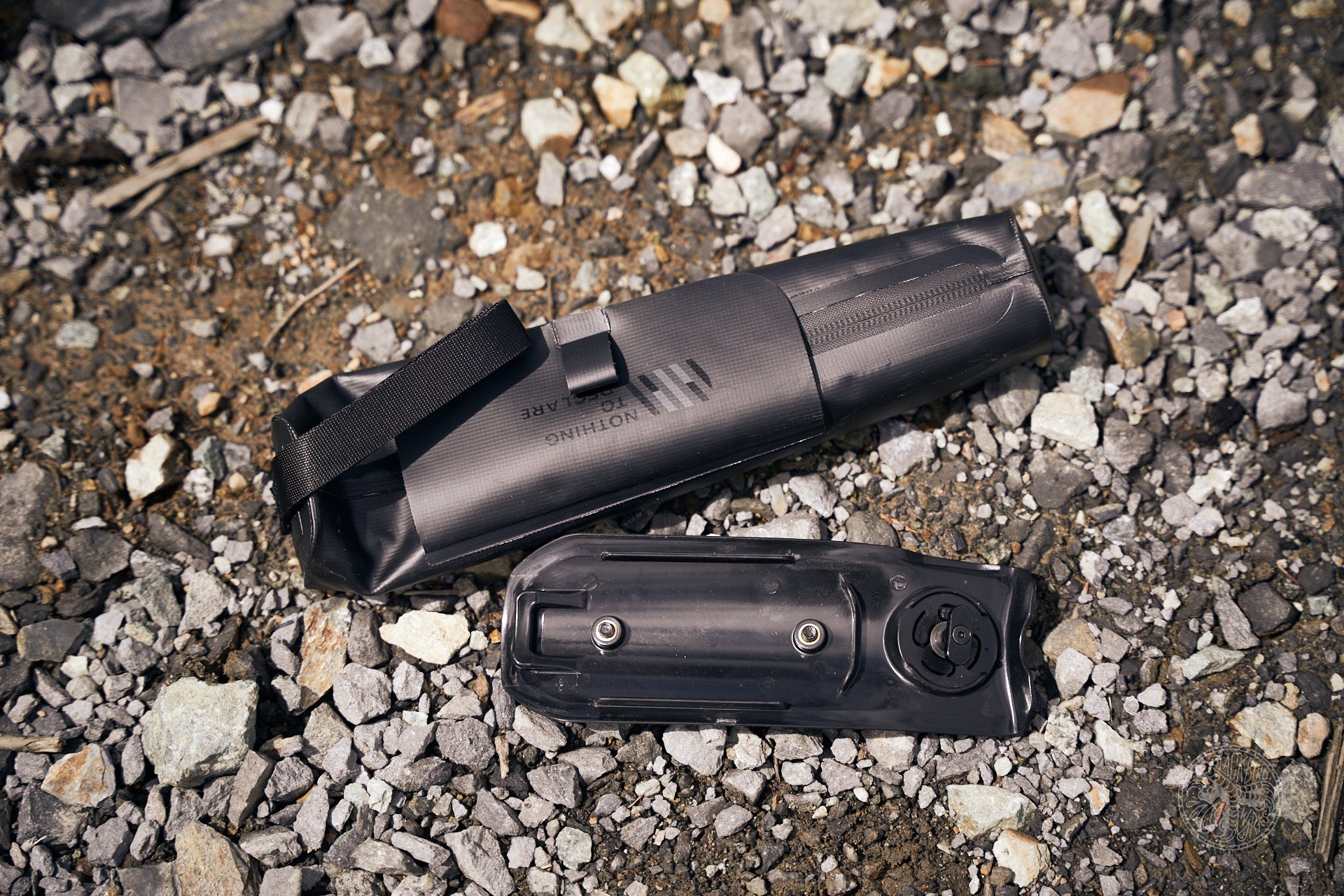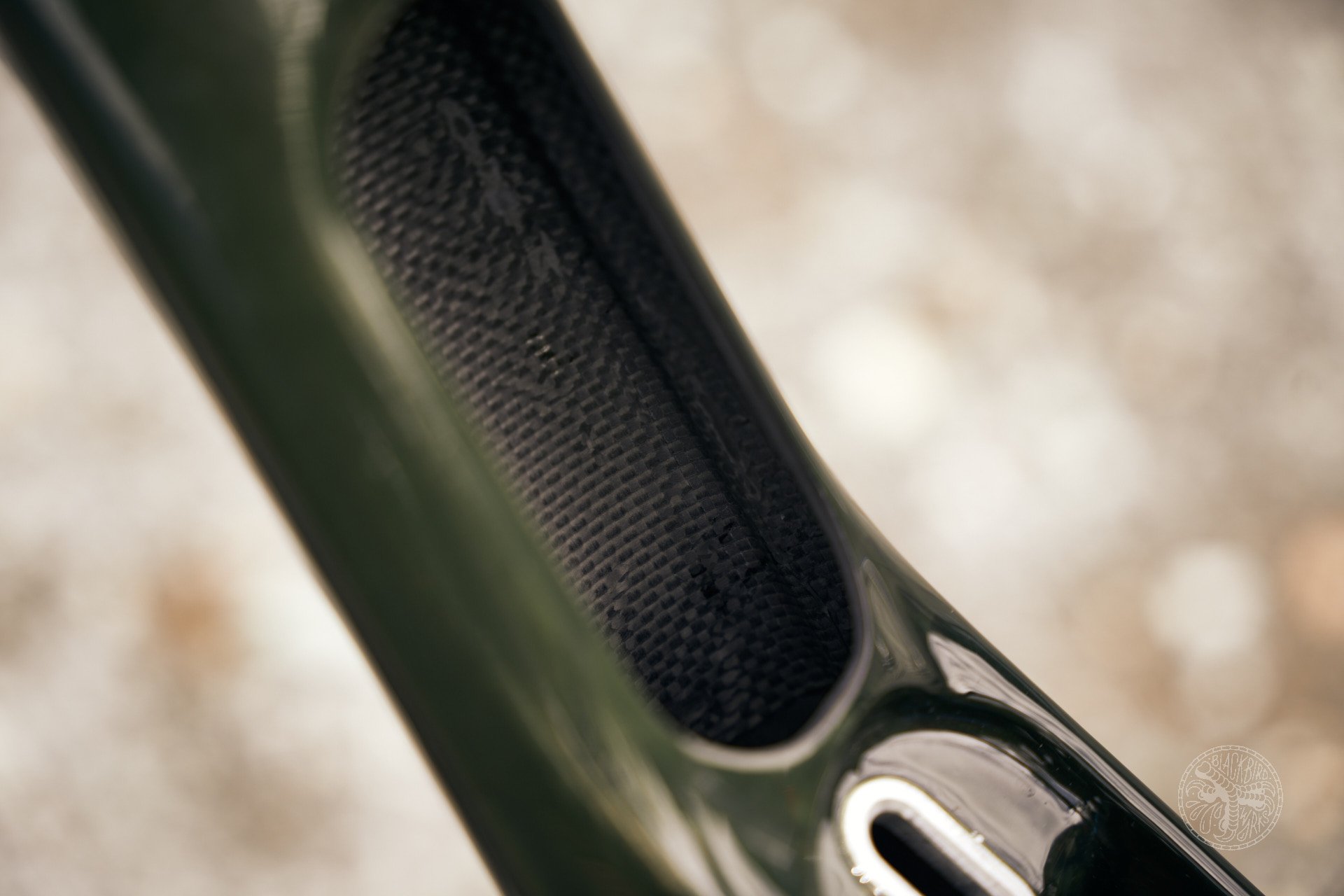 The differences between the two bikes were subtle but obvious to me. The Spectral 125 is longer overall and was a little more stable and composed at speed but perhaps a little less maneuverable. It also felt a little more stout and confidence inspiring. The 2030 is built to enduro bike standards (ASTM 4) and I don't doubt its strength, it simply felt a little more like a whippet than the Canyon. In terms of rear travel feel, the 125 was a little more eager to get into its travel while the 2030 felt like it had more platform.
On the Trail
The bike was pleasantly composed for a 120mm travel machine with 140mm up front. The rear end didn't feel plush considering I normally ride bikes with 160 or 170mm travel, but according to the indicator I never used all of the rear suspension. It's currently very progressive because of a volume spacer included in the rear shock which can also be removed. The idea was apparently that these might be tricky to find so even though many riders will prefer the bike ridden without the spacer, to make it a little more linear, it made more sense to include it so it's there for riders who need it.
As expected, the 2030 was much more responsive to rider inputs than the bikes I normally ride but I found myself getting used to this eagerness quickly and using it to my advantage. Riding behind Deniz is always a blast because he jumps off everything and following along I found myself copying his lines, only with less skill and panache.
Over Forking and Shocking
The frame can be converted to 130mm rear squish with a shock service that allows more stroke but this isn't a user friendly swap. The frame is also rated for up to a 150mm fork but Mariano Schoeffer, the engineer on the project, this would mess with the geo some. Fortunately there is an adjustable head angle like that on the 6040 so you could keep the 64.5º sweet spot close to where it is. There is also a flip chip in the back that moves the bike to 65.5º and raises the BB by 2mm. I'd personally love to try it as a 150/130 machine.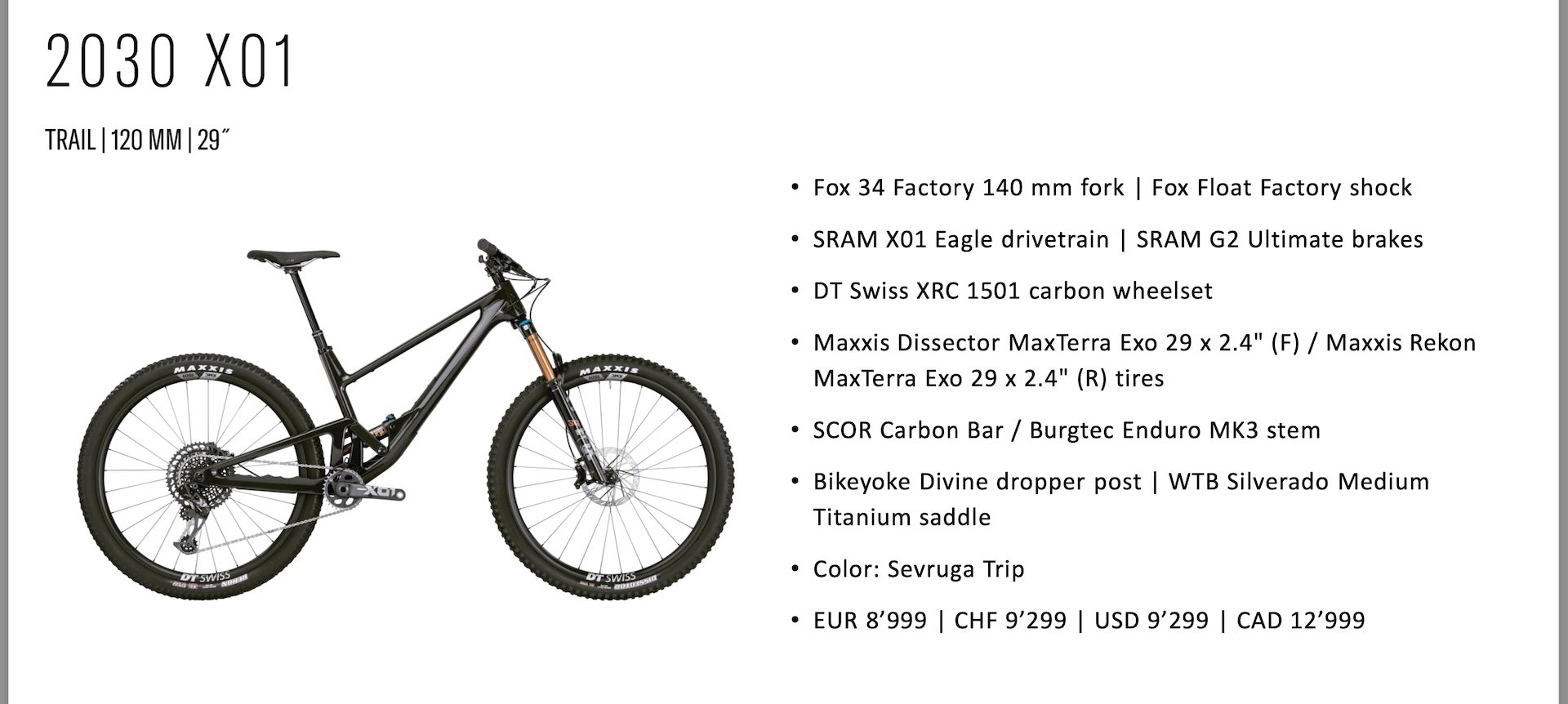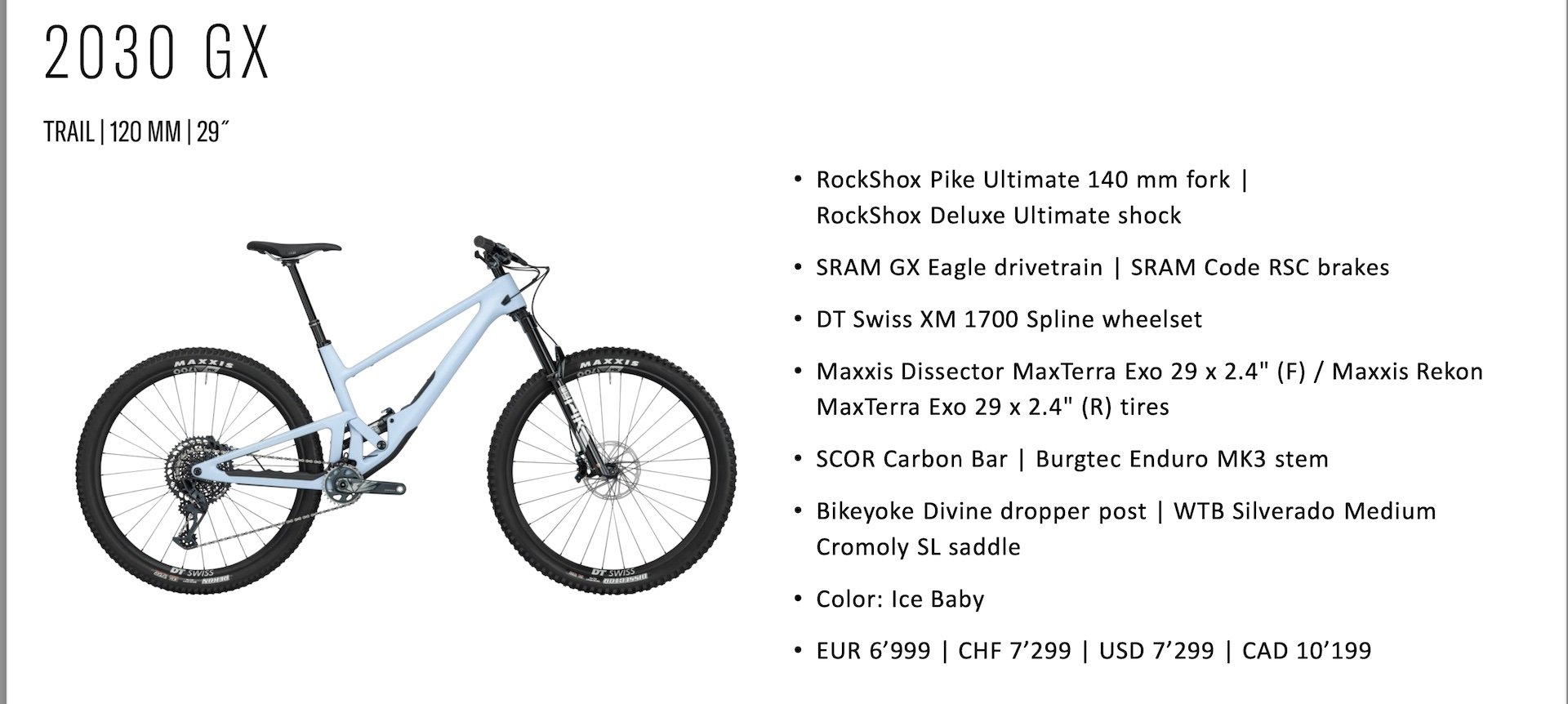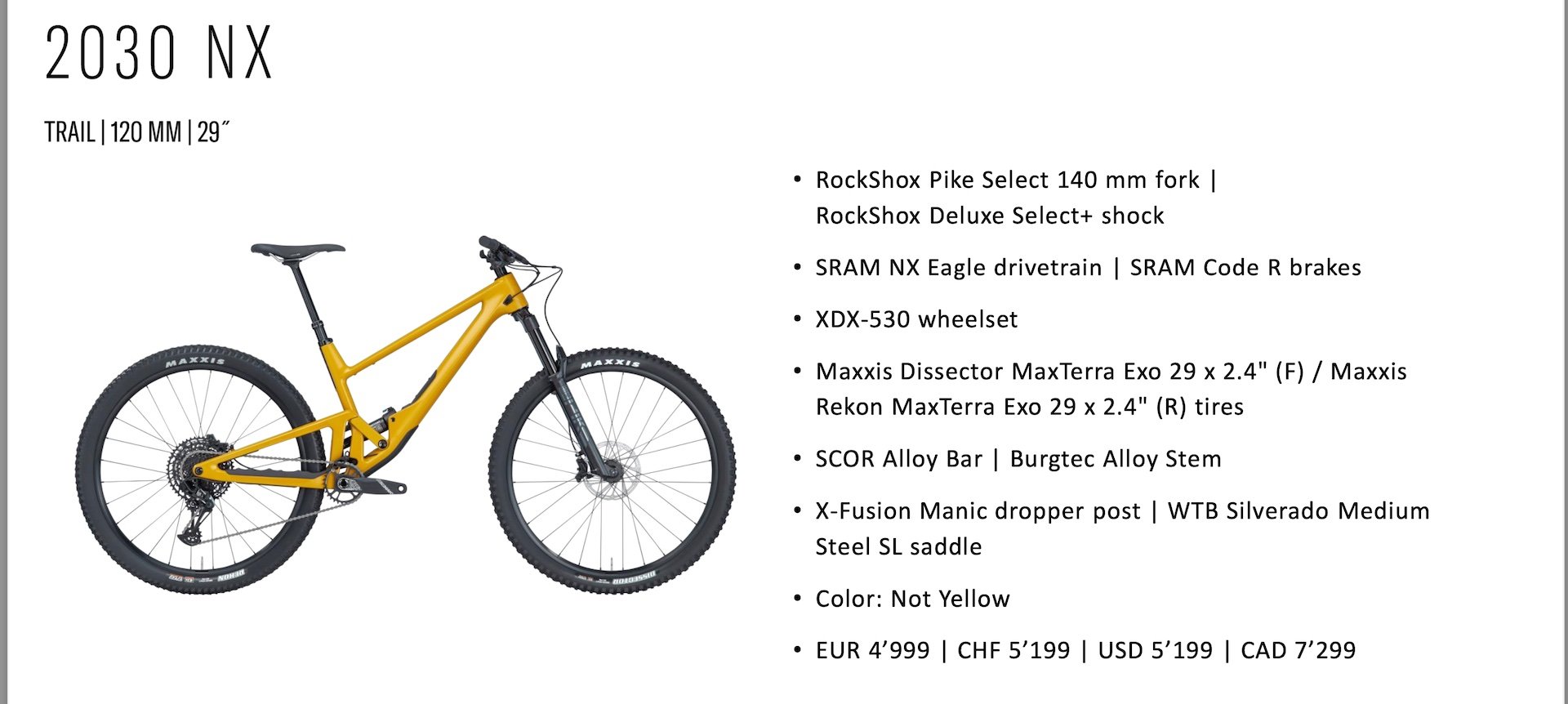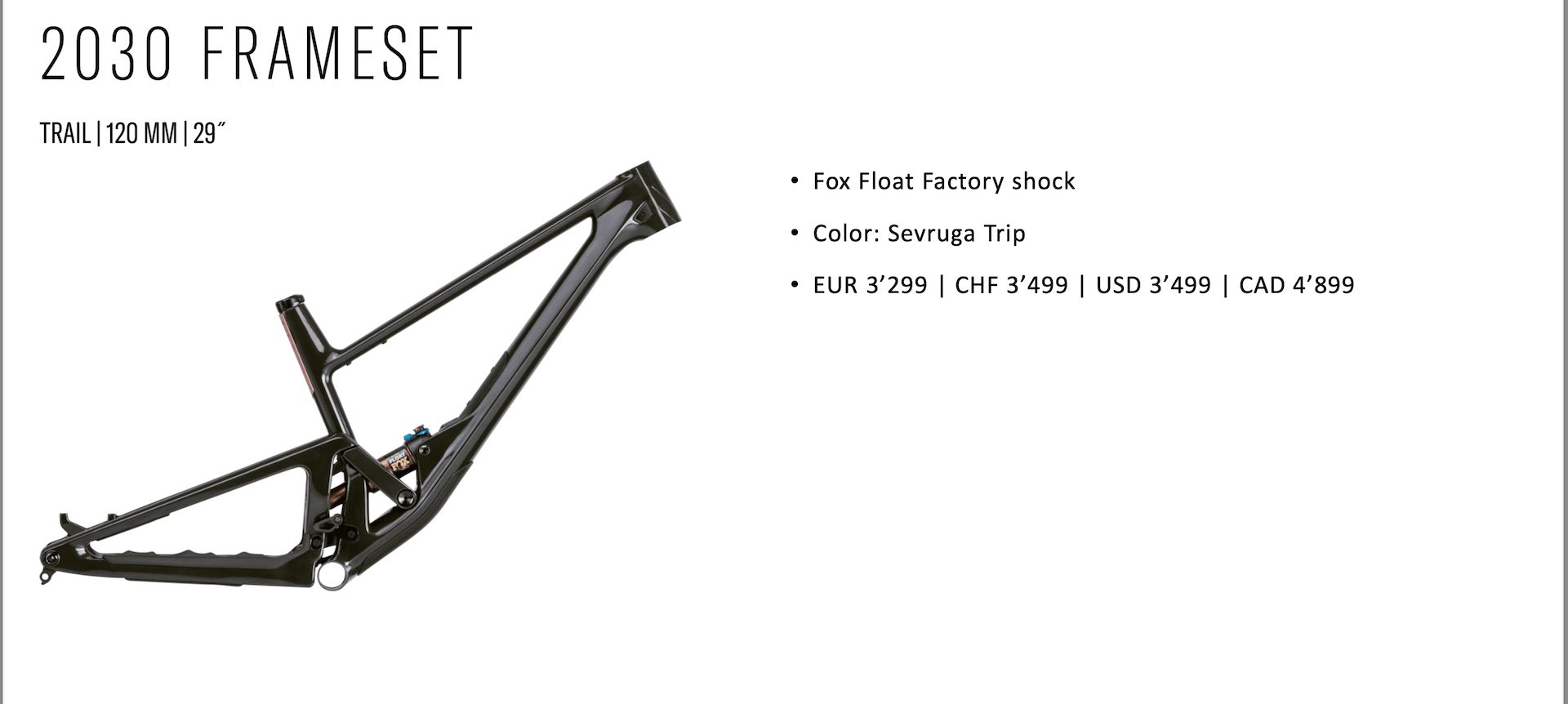 Who is it For?
While I had a blast on this bike, I don't think it would fit into my riding schedule very often. I'm sure a better rider than I could ride this on the hardest trails in my regular rotation but I would struggle on big rock faces with abrupt transitions and going fast in chunky sections. A rider like Deniz, with his BMX background and compulsion to boost off everything, along with an appetite for long hard climbs, might be better served. It could however handle almost all of the trails I ride on Mt. Fromme and in some cases be a better companion as some of our lines become bermy and fast. If I lived somewhere with less challenging trails this would be a bike I would seriously consider.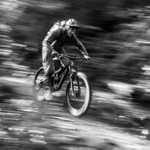 Cam McRae
Height - 6'/183cm (mostly legs)
Weight - 170lbs/77kg
Inseam - 34"/86cm
Ape Index - 0.986
Age - 57
Trail I've been stoked on lately - Boogieman
Bar Width - 760mm
Preferred Reach - 485-500mm (longer with 27.5 wheels than 29)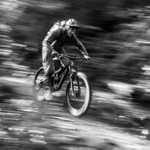 Cam McRae
Height - 6'/183cm (mostly legs)
Weight - 170lbs/77kg
Inseam - 34"/86cm
Ape Index - 0.986
Age - 57
Trail I've been stoked on lately - Boogieman
Bar Width - 760mm
Preferred Reach - 485-500mm (longer with 27.5 wheels than 29)