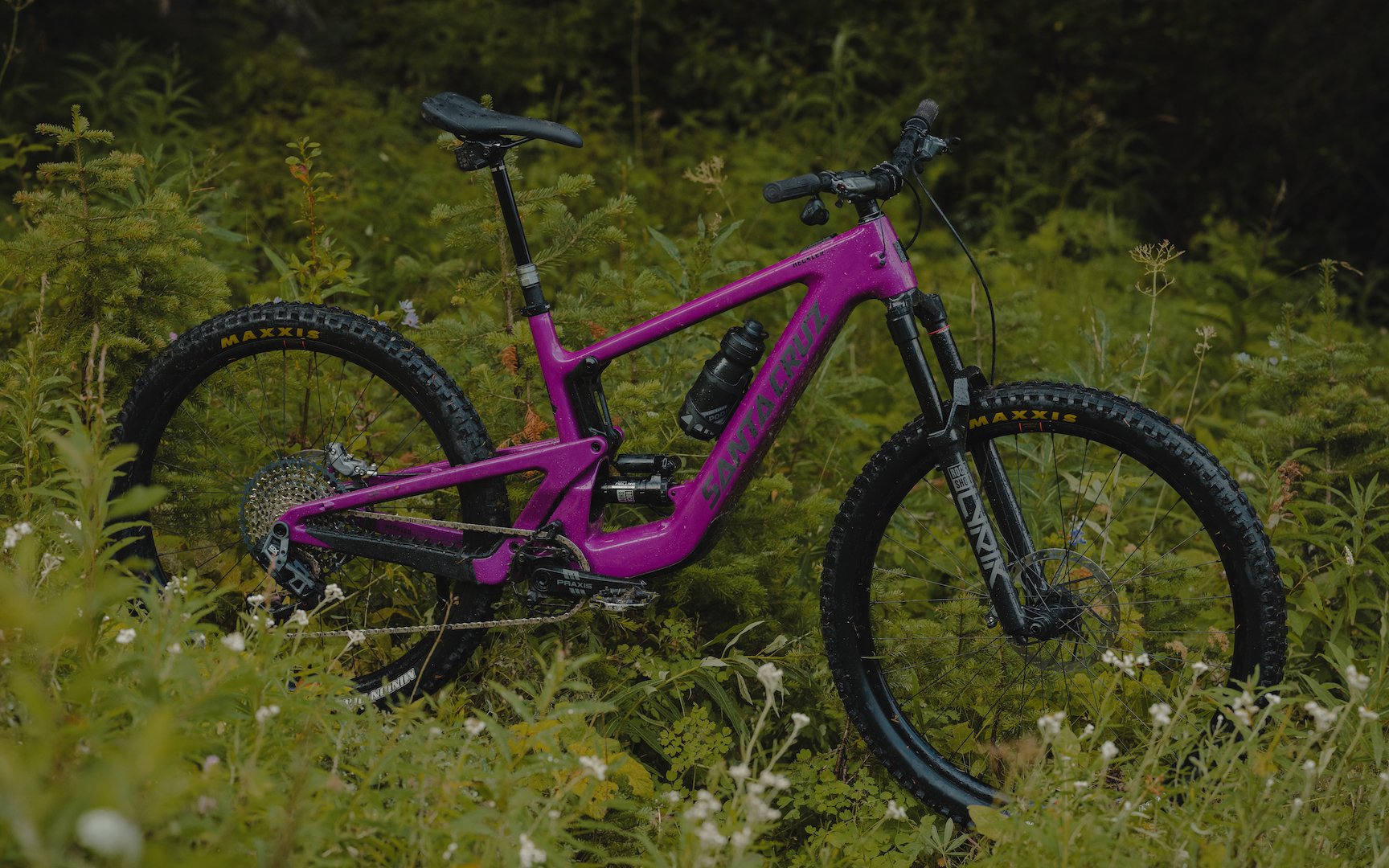 First Rides
Introducing the 2024 Santa Cruz Heckler SL eMTB
A lot of Santa Cruz fans have likely been waiting for this bike; a Heckler eMTB in SL guise. This category of electric mountain bike seems less offensive to the pedigree of riders who have at some point considered themselves purists.
The weight, at the top end at least, is coming ever-closer to the 40 lb mark, allowing them to ride so well downhill as to be indistinguishable from bikes I've heard referred to recently as "Amish."* They look more similar as well and on my first day riding the Heckler SL this summer, a rider who was climbing and stopped to talk to Dylan Sherrard, who shot the photos here, looked at me and said, "so they are on ebikes and you aren't?" I mumbled something like "I guess so," since the bike was still a month away from being released.
The bike wasn't moving when this happened but the last piece of that puzzle is the motor whine that can make more powerful eMTBs, and even some in this category, a little obtrusive. Keeping any motor note to a minimum seems even more important on bikes that are sometimes ridden in groups that include un-boosted bikes.
*I dislike that term as much as acoustic but it was funny the first time I heard it
VS.
I had no reference for the first of these bikes I tested, the Trek Fuel EXe, but his time around I have a solid point of comparison. The EXe is a great bike. I've had no major issues with charging, maintenance or software, and it's a downhill shredder that just happens to have a motor and a battery. All this for a bike that weighs a little over 41 lbs (18.5 kg) in size large - although with tires best used summer only. These bikes are worthy adversaries considering their geometry, travel numbers, weight, batteries and motors. The EXe actually has 10mm less travel front and rear but it can accept a 160mm fork and the Heckler SL has a motor that Fazua says puts out 60nm of torque compared to 50 on the EXe and the battery is a 430Wh vs. the Trek's 360Wh.
The Broad Strokes
Mixed wheel size (aka mullet!)
160mm fork
150mm VPP rear travel
60nm Fazua Ride 60 Motor
430wh integrated battery (not user removable)
Top tube mounted LED indicator for mode and battery level
5 different power modes including Breeze, River and Rocket as well as Walk and Boost, which will temporarily give you 450 watts of power
C & CC frame options (carbon only at this point)
SM - XXL frame size options Fazua Ride 60
41 lbs (18.5 kg) average weight (I did not have an opportunity to ride the bike)
64º head angle in Lo position
On The Dirt
In a summer without much rain, Seb, Dylan and I scored. The rain came in the night before we arrived and the dirt was spectacular. Below the tight trees on Mount Morrissey, it was possible to find some dry spots but not enough to justify wearing goggles and the Park was in amazing shape. In order to get some photos on day one, we did a warm-up lap on Morrissey, which is across the valley from the lifts, and then did one bump up with chair later to make sure we had lots of battery for a long day.
The bike felt great almost immediately. We pointed our bikes down Calypso Groove, a blue flow trail with enough corners and features to keep you on your toes. I did a rough set up and only had to make a few clicks over a couple of days. I didn't get the rear end to absorb deep square-edged hits as well as I would have liked but those only came up on the last few trails and I suspect I could have used a little more air than the 192 odd psi I had inflated it to. 
In recent years I've got on very well with Santa Cruz bikes and on the way down, when I was off the pedals, the bike rode every bit as well as a 'regular' bike. Once we had most of our photos done, we rode Bermalade in the Bike Park and I found myself hitting the transitions, despite only having spent a couple of hours on the bike. This would be NBD for many riders but I am always timid on bike park jump trails to start off with. And it is a fabulous trail, the sort that allows you to trust each successive jump once you've figured out the first one. It's probably a little like A-line used to be. Not in the very beginning, but once the jumps first started to grow.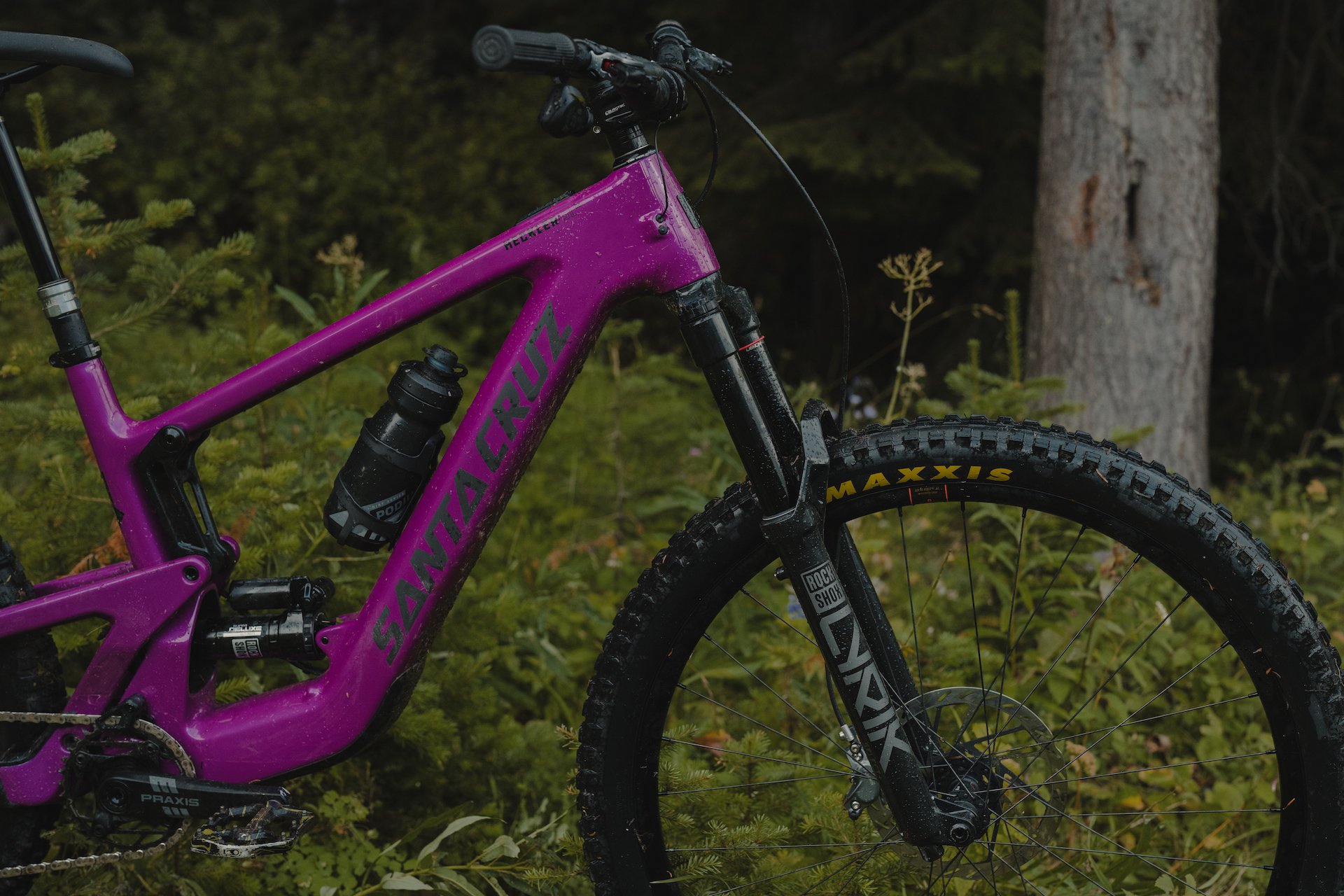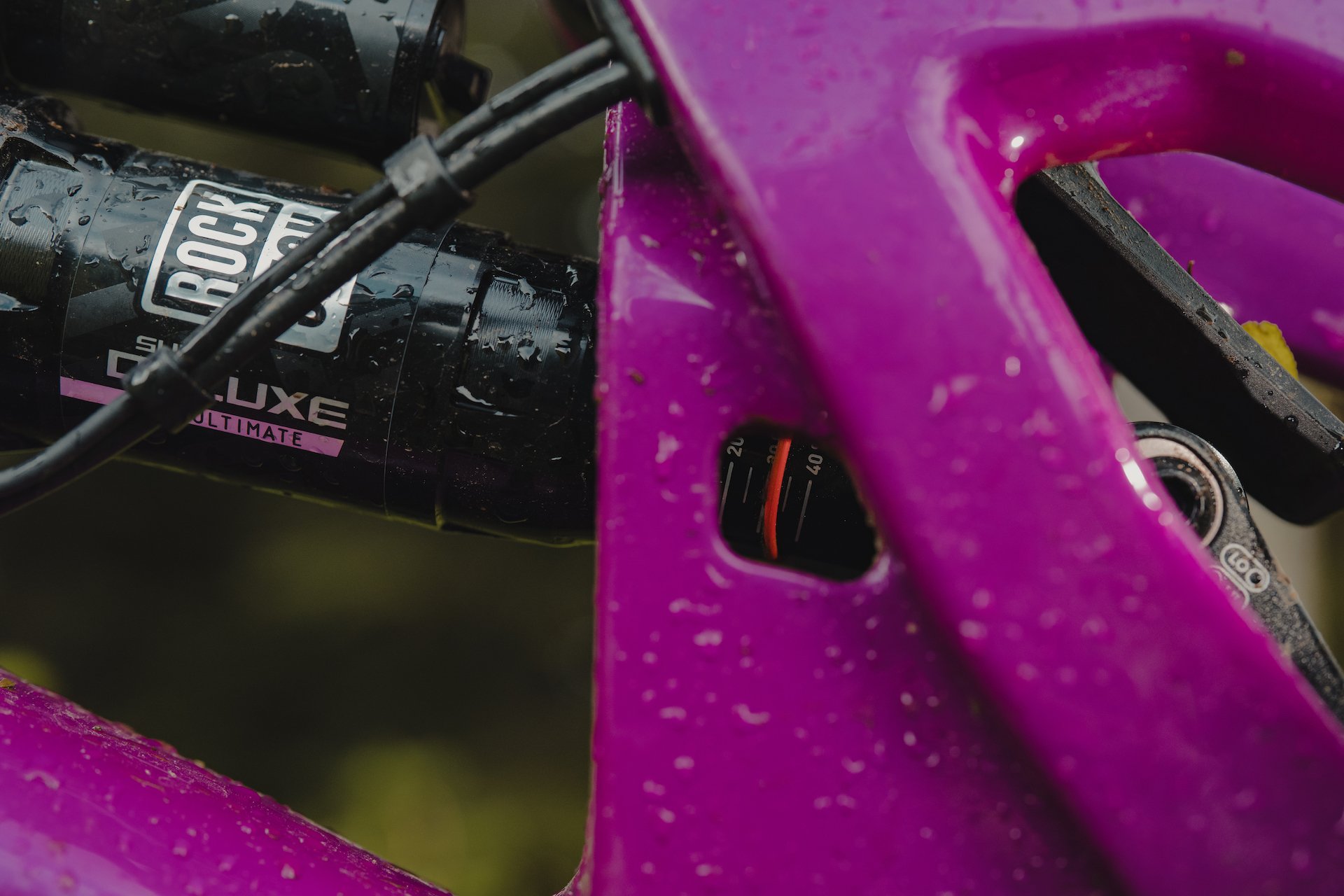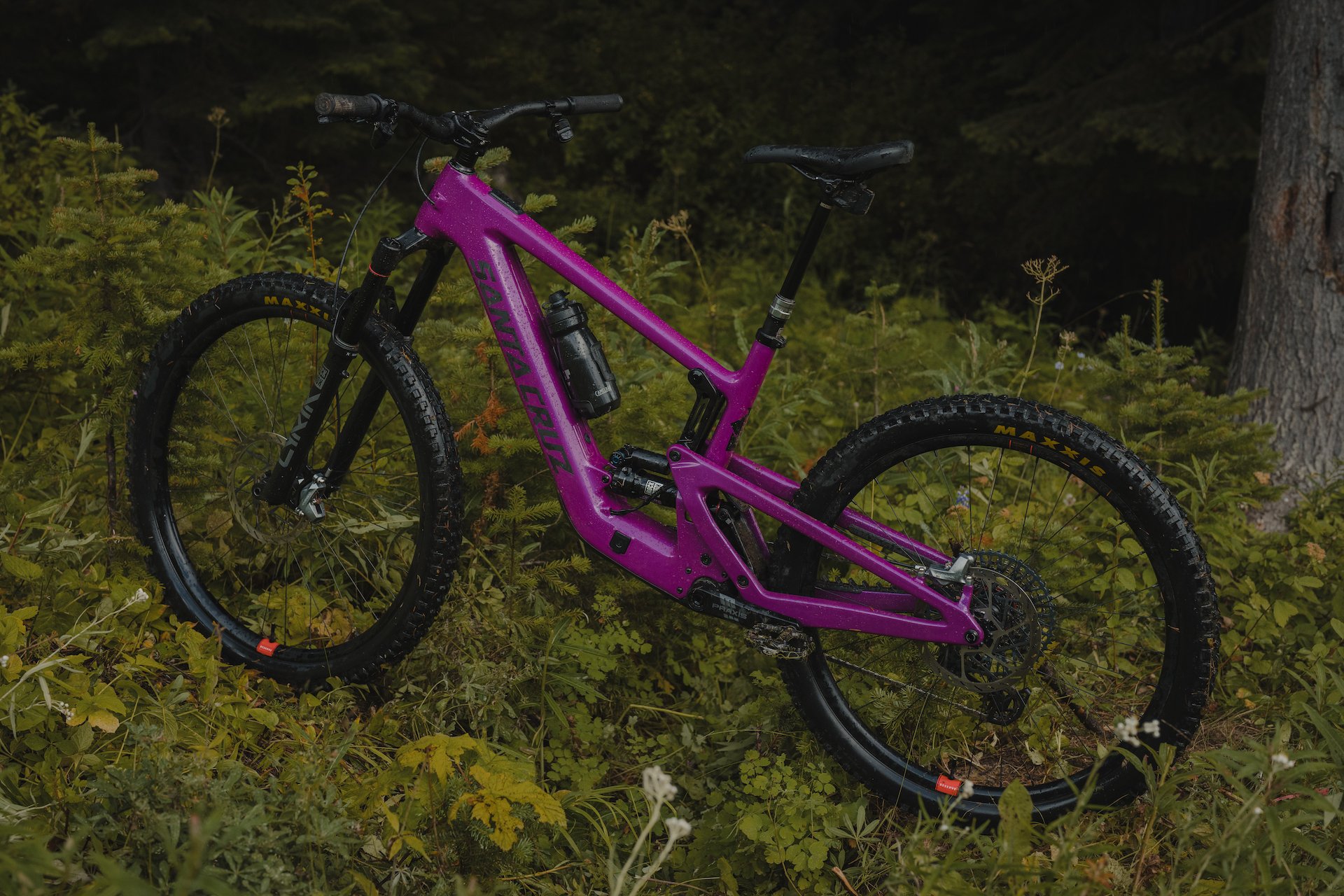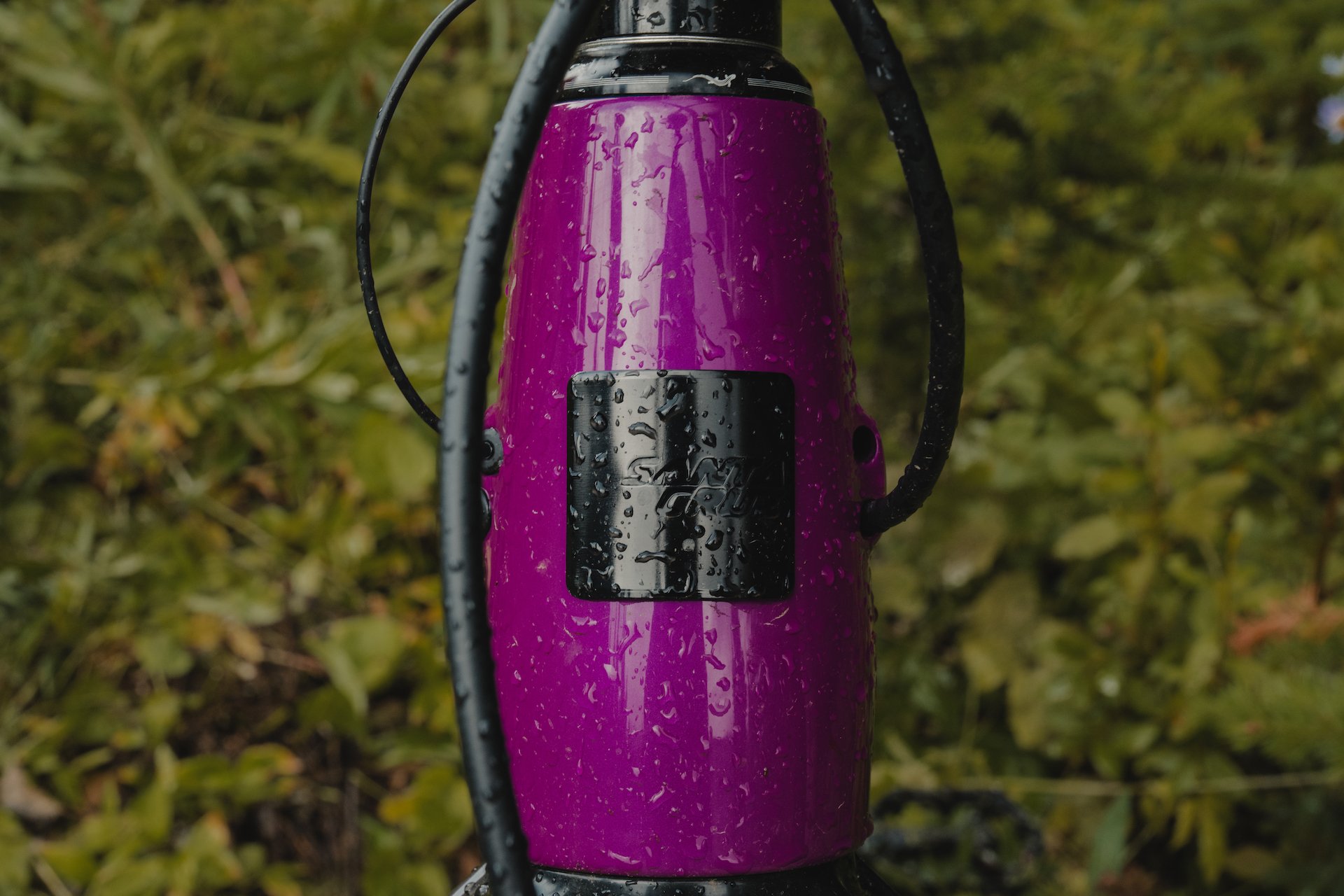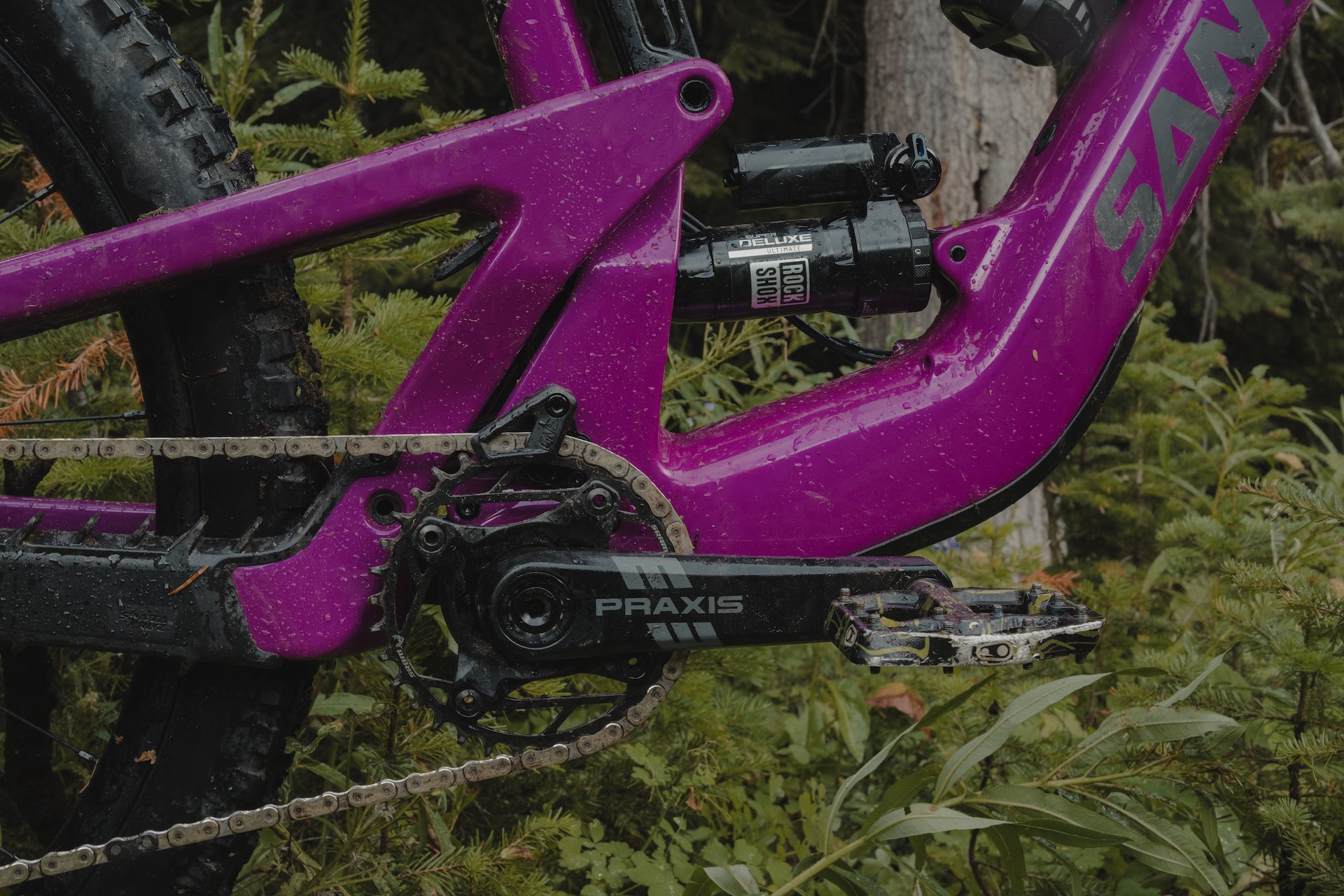 The bike really sang on El Diablo, a black trail (at least a B.C. interior black) that had some steeper sections and lots of dh tech. It was interesting how polarizing this trail was to locals. Shredhard, who is an incredible rider, wanted nothing to do with it and two of the builders who were working on what we thought was the soon-to-open Sun Peaks Enduro trail,* had similar opinions, but Seb and I loved it.
* based on what I've read about the event, that this trail may not be included in the enduro at all - but hopefully it will be.
There were lots of combination moves like a small drop into an obstacle followed by another drop; the sort of trail that keeps you on your toes but rewards your diligence with tech flow. Confidence was essential here and by my second day on the SL, I had heaps of it. Thankfully there was even more to come.
Dylan's Quebecois friend, the one who was fooled by the Heckler SL's stealth, dropped a hint for us. Apparently the aforementioned crew had been working on a trail and it was almost finished. Seb and I hiked in and talked to the builders, one of who said he didn't "give a fuck" if we rode it but he told us it would still be rough and that it remained unfinished.
In reality it was the best 'half-finished' trail I had ever ridden. It was certainly more Kamloops style as well with long, straight sections that were very steep, followed by well supported catch berms. It was the perfect incentive for us to get as many laps as possible.
The dirt and duff had been fluffed to perfection by the builders, who hadn't ridden the trails yet themselves, and we found ourselves on an in-bounds loamer. The bike began to disappear after the first lap and I found myself imagining winning the upcoming event, despite the fact that Seb was way ahead of me. I was going fast enough to get myself into some trouble but the forgiving conditions combined with the very well-sorted kinematics made corrections easy. I could feel the tires squirming in the berms and I even did a couple of drifts that were controlled. I was really starting to like this bike. There were big smiles and high fives at the end of each descent.
Motor and Battery
While not as quiet as the Trek's TQ motor, the Fazua wasn't very noisy. To my ears it was a hum more than a whine and there were times when it was almost imperceptible. The increased power was easily felt however and while it does provide 17% more torque, it felt like even more. The power delivery was predictable and natural but it usually takes me a little time to tune into the subtle differences between motors. Everything about the electric components felt very good on the trail.
I'm not generally one for recording rides but in the name of science I almost recorded our entire ride on day two, when Seb and I were helping bed in the new line. I missed a bit of time on a climb, and Seb rode it on the last descent when I was completely punched, but I recorded 1000m of total climbing and 22 km of distance. I'd guess we missed a 100m of vert and two or three clicks. I spent most of the day in the highest setting, doing my best to kill the battery and, with Seb's help I was successful. For an SL eMTB, this is impressive range.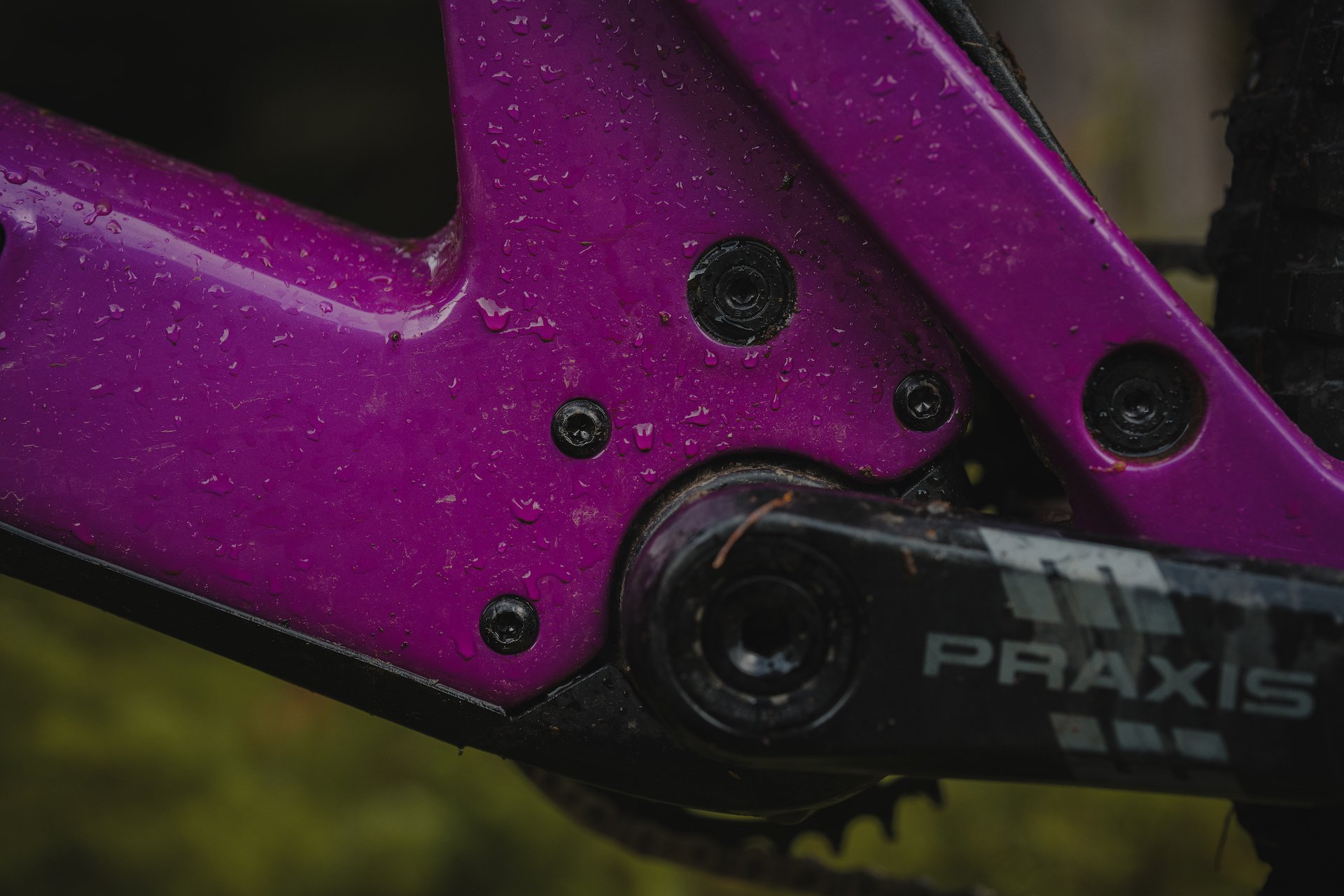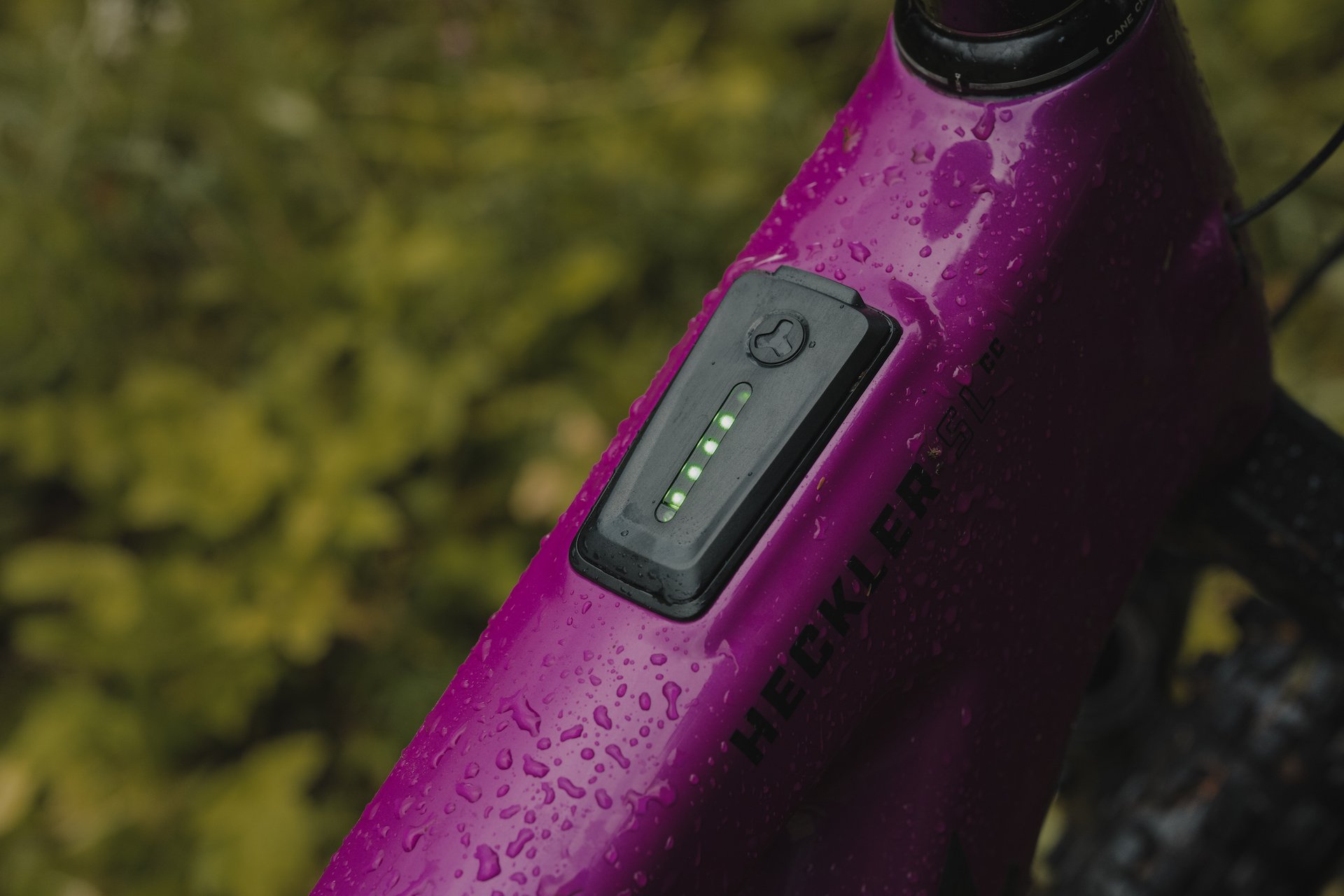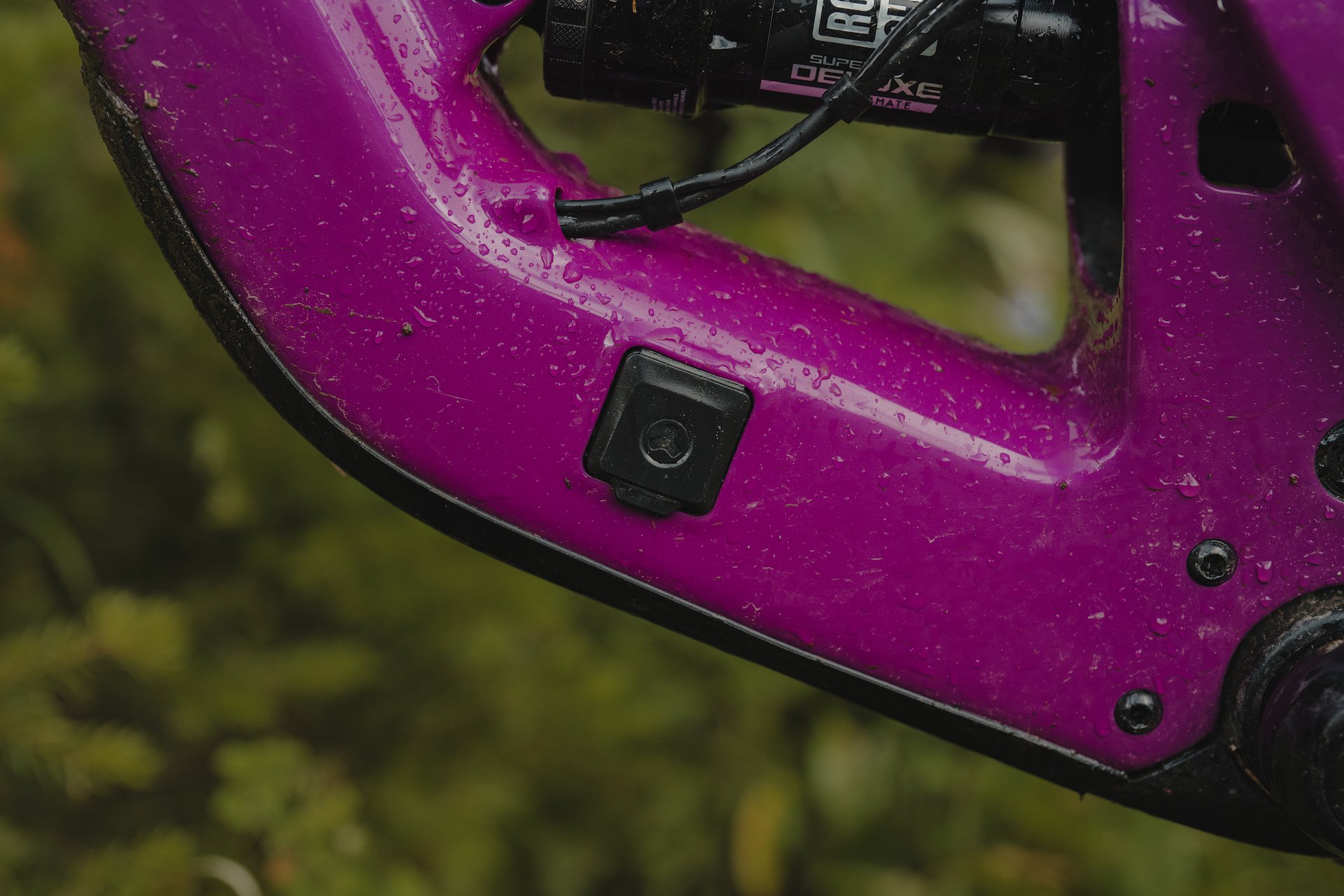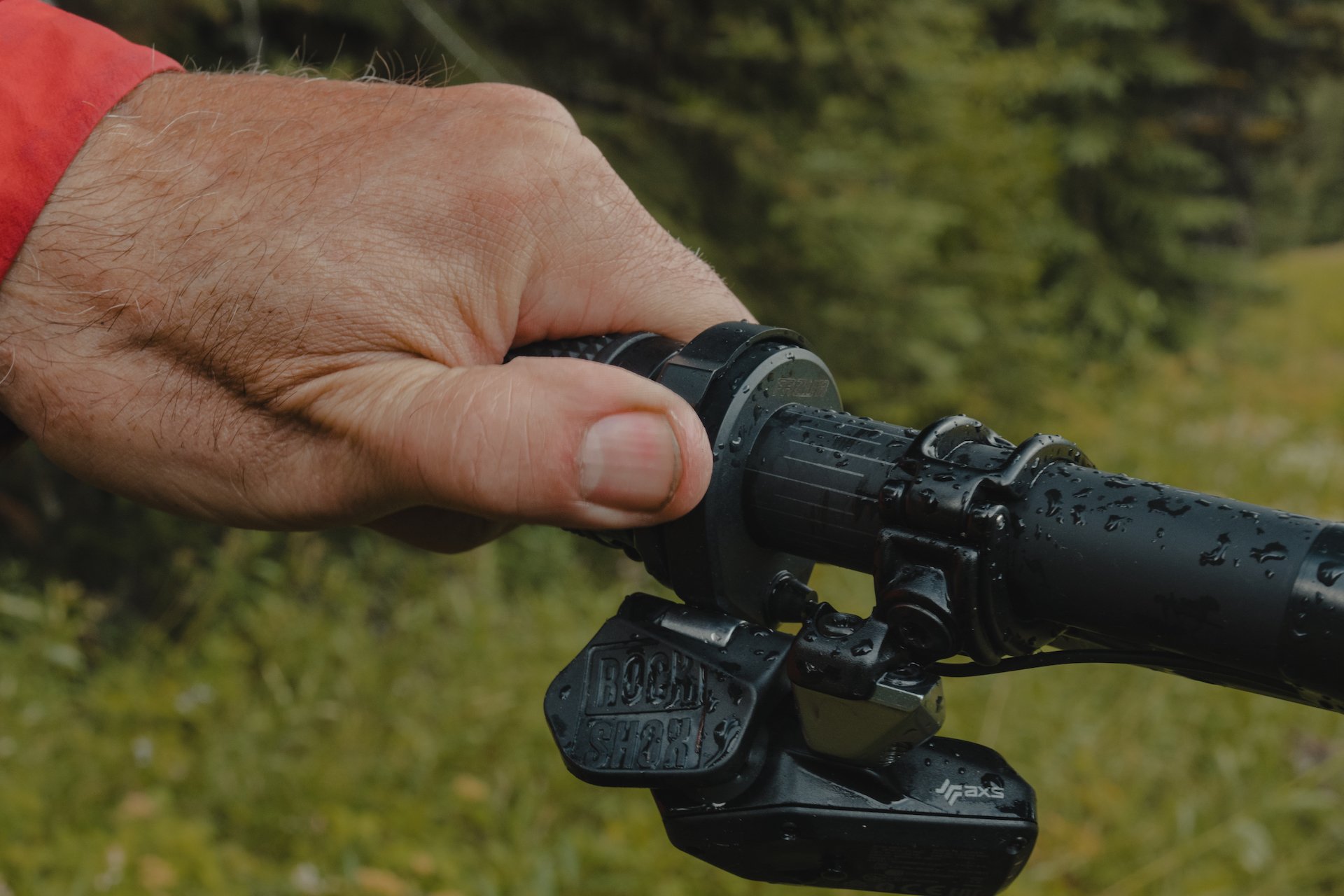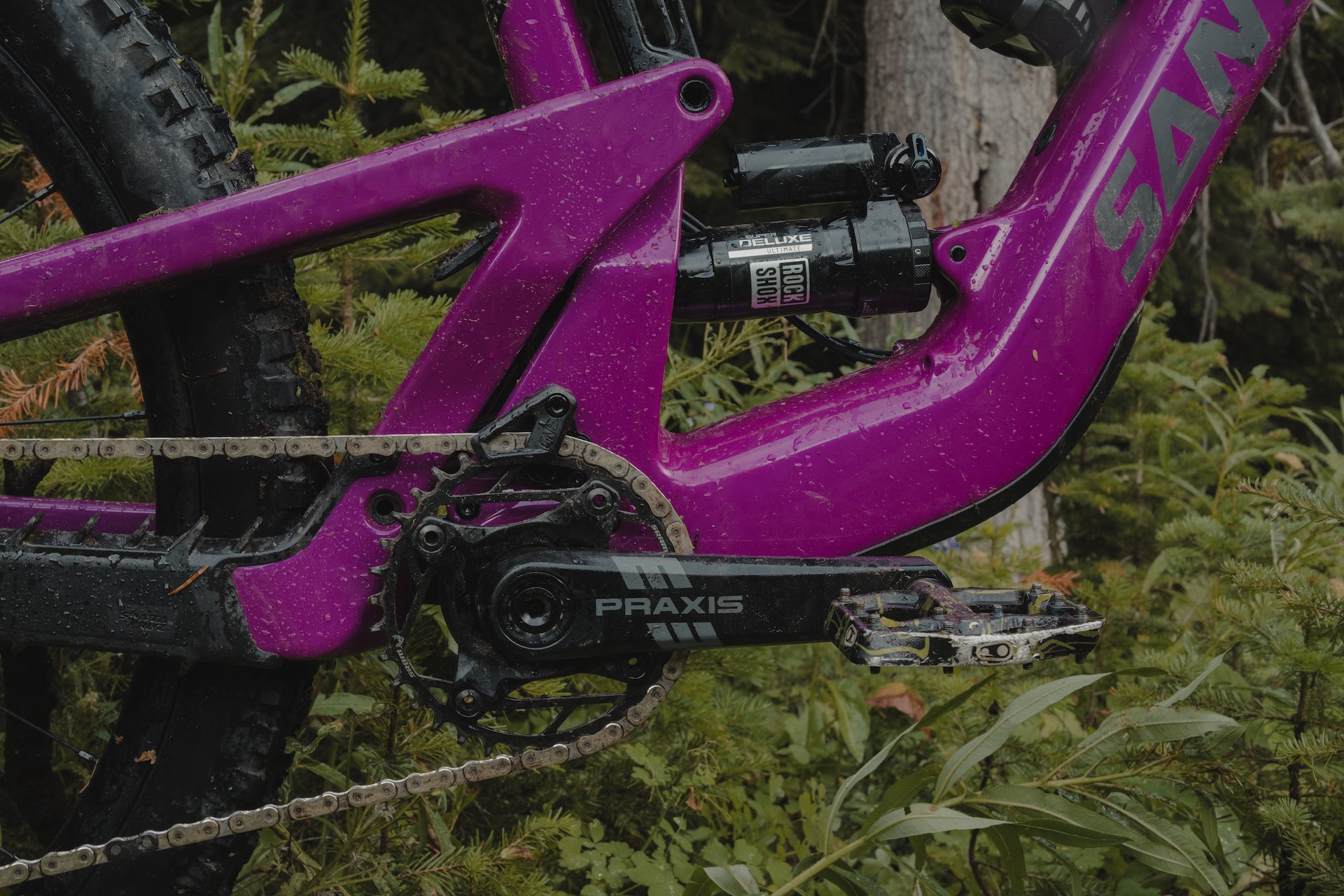 A Couple of Glitches
After we had done a couple of laps on day two, my motor started acting up. At one point I had the motor stop on me and there were a pair of flashing yellows on the display. At first a restart helped but then it happened again. Seb got on the line with tech support - because his bike had lost power as well - and figured out how to do a hard reset and all was good for the rest of the day.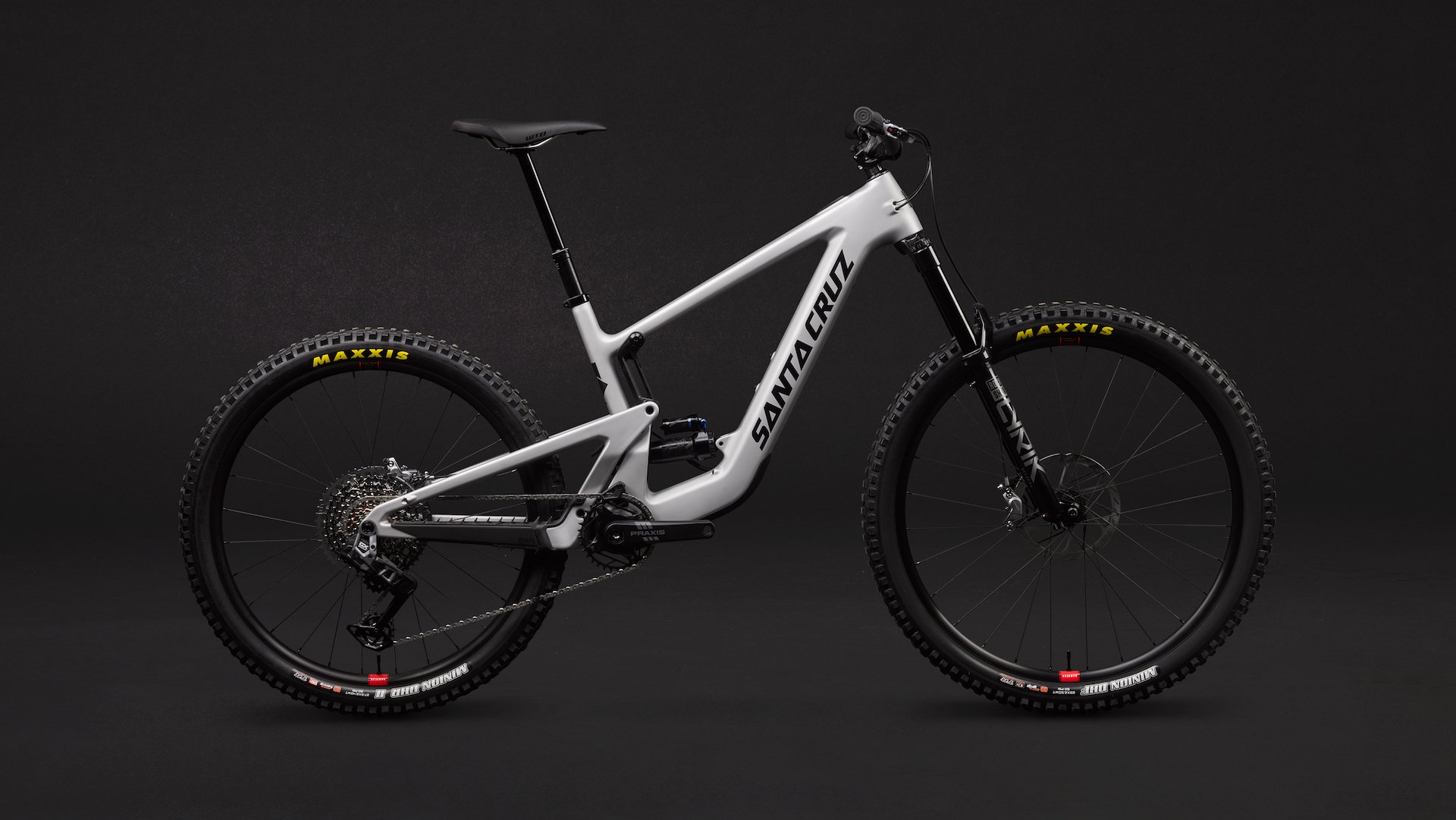 Mano A Mano
This is an impressive achievement. By several measures the Heckler SL has bested the Trek EXe, and come in at around the same weight. It has a larger battery and a more powerful motor, and 10 mills more travel at each end. Comparing the top end bikes, the Heck even comes in 1000 USD cheaper, albeit without Airwiz, shockwiz, or SRAM XX cranks. It does however have better wheels, headset, tires and rear saddle.
Both bikes pedal well when the motor is off but the EXe wins the decibel race with its whisper quiet operation. Trek also will sell you a range extender (510 USD) that fits into your bottle cage for an extra 160 Wh, pushing the total to 520 Wh. And they have a nice little integrated tool in the steerer for no extra charge. One thing not listed in the literature SC provided me, is the cassette model, and I'm hopeful they didn't sneak a GX onto the top bike, despite that likely mattering less in the age of T-Type.
Final Argument
I loved riding this bike. It was playful, stable, supportive and ridiculously fun to ride. The motor has lots of power and the battery has enough juice to get you into as much trouble as you'd like, assuming you conserve juice by riding in a lower mode for part of your day. If you want to burn watts as quickly as possible, you'll still be good for a three or four hour cruise.
If you are looking for a highly capable and versatile lightweight eMTB that devours challenging descents, I'd suggest you put the Heckler SL on your short list.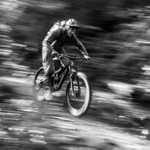 Cam McRae
Height - 6'/183cm (mostly legs)
Weight - 170lbs/77kg
Inseam - 34"/86cm
Ape Index - 0.986
Age - 57
Trail I've been stoked on lately - Boogieman
Bar Width - 760mm
Preferred Reach - 485-500mm (longer with 27.5 wheels than 29)