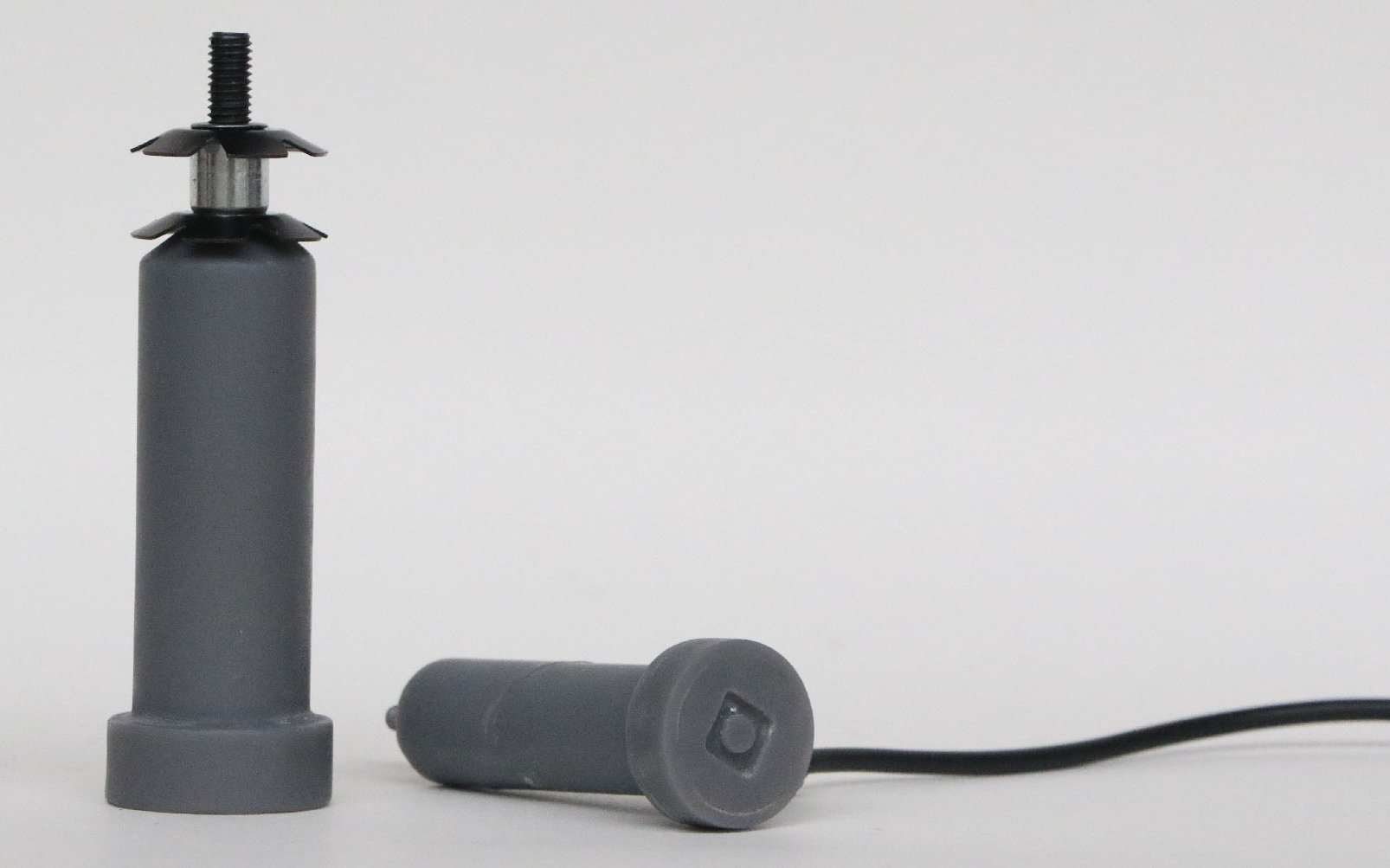 Product Intro
Introducing SNIK - A GPS Tracker for your Bike
Earlier this year I wrote about Jono Lo's incredible tale of bike theft and recovery. Acting on an educated hunch, Jono went looking around in Vancouver's poorest and most desperate neighbourhood, the downtown east side. After striking out the first time he returned later and happened to catch a glimpse of his two wheels being carried by someone who wasn't him. Obviously he was unbelievably lucky. He just happened to be in the right place at the perfect moment, when someone in possession of his property stepped outside for a few seconds. Otherwise his bike would be long gone.
AJ explored the viability of Apple's AirTags in a recent article, but there are some challenges with that system for bikes. It's more useful for locating small things like your keys or wallet, and it's possible that the device could be deactivated if your bike was stolen. It also relies only on Bluetooth rather than GPS and instead of tracking the actual device, the location you receive would indicate the position of the last Apple device near your bike.
Like most of us Fraser Vaage has had bikes stolen, but it was the theft of his friend Thomas Vanderham's truck that lit a fire: "His brand new 4runner got stolen right off his driveway and I'm like, how are cars being stolen and not connected? How aren't they smart? If your car was stolen right now, I bet you wouldn't know. Maybe if you have a Tesla, you might, but otherwise you wouldn't, which is crazy to me. How are there no GPS chips in things like cars let alone bikes."
For most of us, our vehicle is the second most expensive purchase we'll make,* and it doesn't seem like it would be difficult to have at least an optional GPS tracker. As it turns out, very recently GPS tracking built into vehicles has become more common and there are predictions that virtually all new vehicles will have this capability in a few years, so Fraser was clearly ahead of his time.
*This rule may no longer to apply to mountain bikers, considering the current price of bikes
Cars of course have lots of room for electronics and telecommunications equipment and weight is a relatively minor concern, All of that goes out the window, as Fraser discovered, when the vehicle you hope to track is a bicycle. A bicycle-mounted GPS device needs to be protected from the elements, tiny, light, placed with an unobstructed view of the heavens* in order to send and receive microwave signals to the Global Navigation Satellite System (GNSS) network, but that's not all. On top of bouncing signals to and from the heavens, in order to be useful as a tracking device your GPS will need a SIM card for connectivity – otherwise your bike will know where it is but you'll have no idea.
*Microwave signals from a GPS device can pass through plastic but not metal
Fraser has the advantage of being an avid mountain biker, in fact he's among the top riders on the North Shore. With this knowledge, Fraser thought the best place for his tracker would be at the bottom of the steerer, where it would be out of the way and protected. Another factor was the knowledge that many riders use the place where their stem cap used to reside to carry a multi-tool. But this was problematic as Fraser discovered, "one of the bigger issues, which I didn't realize before testing, is the signal pointing downwards is much worse than a signal facing upward. Another factor is the different sizes. Obviously mountain bikes steerer tubes are tapered and commuter bikes aren't, whereas the top location is pretty standardized right across all bikes." I'd rather not sacrifice the OneUp Lite tool in my steerer but I'd be willing to do it for the ability to track my bike if it gets stolen.
There are other advantages to this alignment as well. "There are two big issues we're facing; signal strength and battery life. Ideally we just put this thing in the bike completely. But as soon as you're enclosed in aluminum, you're not getting a GPS signal, so that's a huge factor, more so than I realized first starting this project." The space, power, and telecommunications challenges are just the beginning however. What happens when your bike gets stolen with a Snik device installed? Fraser doesn't want to encourage vigilante justice but getting the police involved isn't simple either. How, for example, will they verify that the person on the phone is actually the owner of the bike being tracked? Fraser's conversations with the VPD encouraged him that these hurdles can be overcome with registration credentials and a PIN number that would serve as legitimate intel.
The original goal was to attempt to conceal the device completely but this was another opportunity for the Vancouver Police to steer Fraser's strategy, telling him, "I think you might consider doing the opposite, to make it a deterrent. To have your bike scream, 'don't touch me!'" So your Snik device could act like a security sticker on the window of your house, discouraging the prospective thief. With the deterrent factor and the added protection in the event your bike gets jacked, Fraser has been in conversation with insurance companies about offering preferential rates for bikes equipped with Snik devices.
The plan is to make the device rechargeable but battery use will be kept to a minimum until needed; when your bike moves unexpectedly while your lock function has been activated with the app on your phone.* Down the road it's possible more battery life could be added so your Snik could double as the device that records your ride, allowing you to leave your phone at home.
*an onboard accelerometer will be able to tell if you bike moves or if someone is attempting to remove the Snik device.
If you are wondering how Snik compares to the Apple AirTag, aside from the obvious advantage of GPS for an accurate location reading, Snik will also have Bluetooth connectivity to take advantage of the mass of humanity using Apple devices via the Find My app. This is possible because the API* the AirTag uses, in an uncharacteristically Apple move, is open source.
*Application Programming Interface
The price of a Snik device is TBD but it may be in the $200 range, which is a reasonable investment to protect a bike that the costs even $2500 to replace. There will also be a yearly subscription required for the SIM card,* which Fraser thinks could be in the $40 per year range, which is much less than a data connection for, as an example, an Apple Watch which is generally 15 CAD/month or 10 USD.
*it appears the first year will be included in the price of the device
If you would like to know when you might get your hands on Snik, Fraser is careful not to over promise; "What I can say is we're getting close, and we are working towards a soft launch, pre-selling devices online as a way to generate some early momentum." There will likely be a crowd-funding component to Snik for early adopters, but the sales structure remains a work in progress.
For now you can find more info and add your name to the mailing list at snik.bike and you can follow the substantially above average riding of Fraser and his crew on Snik's Instagram.