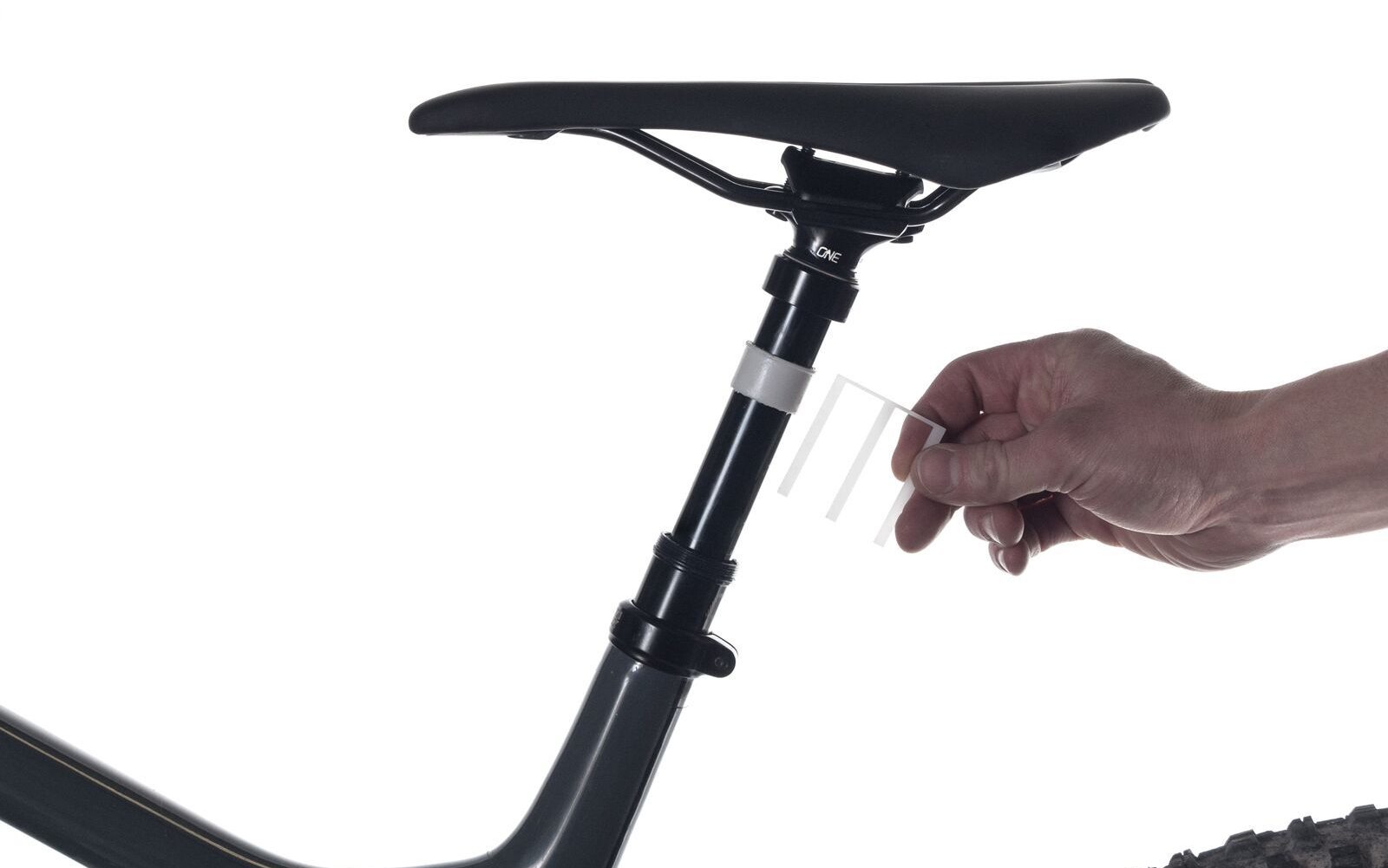 PRESS RELEASE
Introducing the OneUp Dropper Post
Spend less, drop more, no bleeding and a better remote.
OneUp has released the (claimed) world's shortest, long travel dropper. The new post is said to allow you to maximize the travel you and your frame can handle and it comes in at a very competitive 248 USD. Bang for your buck seems to be a mantra with OneUp and the new post offers a range of interesting adjustability and free shipping worldwide. You can choose the post without remote for 199 USD. If you like OneUp's remote and already have a cable dropper you're happy with, it can be purchased on its own for 49 USD (includes cable, housing and either I-Spec-II, MatchMaker or bar clamp).
Details:
Available in 170mm drop (tuneable to 120mm) and 150mm (tuneable to 100mm). 

30.9 and 31.6 diameter 
Cable routing is internal only
Weight: Post, remote, housing, and cable from 595g (150 x 30.9mm). Remote from 32g (I-spec II)
Stack Height (collar to rail): 170mm is 207mm and the 150mm is 187mm
Effective Length (Total length without actuator): 170 is 450mm and the 150 is 410mm
Min Insertion: 170 is 110mm and 150 is 90mm
Full range of service parts available. 
OneUp says that more drop equals more fun, and who are we to argue?  Another claim is the post delivers the smallest stack height for a long travel dropper. More people will be able to fit a larger drop post into their bikes, and with more drop you can get that seat further out of the way on the descents. 
One of the most interesting feature is tunability. The unique OneUp travel adjust shims allow you to custom tune your post by lowering the travel and extended length of your post by as much as 50mm in any increment you like. So if you want an oh so fashionable 128.99mm drop, you've got it! It will also allow you to run the maximum amount of drop available with your frame, up to a full 170mm. The tuning can be done on-bike, tool-free, and without removing the saddle or touching a shock pump, which is pretty incredible on its own. The team also mentioned that lowering the post travel increases bushing overlap, which is great for heavier riders.
A carbon remote with oversized bearing and super smooth action is also part of the new post, but also available separately. The unique lever position allows you to keep a stronger grip on the bars while actuating your post. The OneUp lever mimics your R/H shifter's inboard upshift paddle position instead of the usual downshift paddle position of most remotes. This position requires considerably less thumb movement to reach the lever.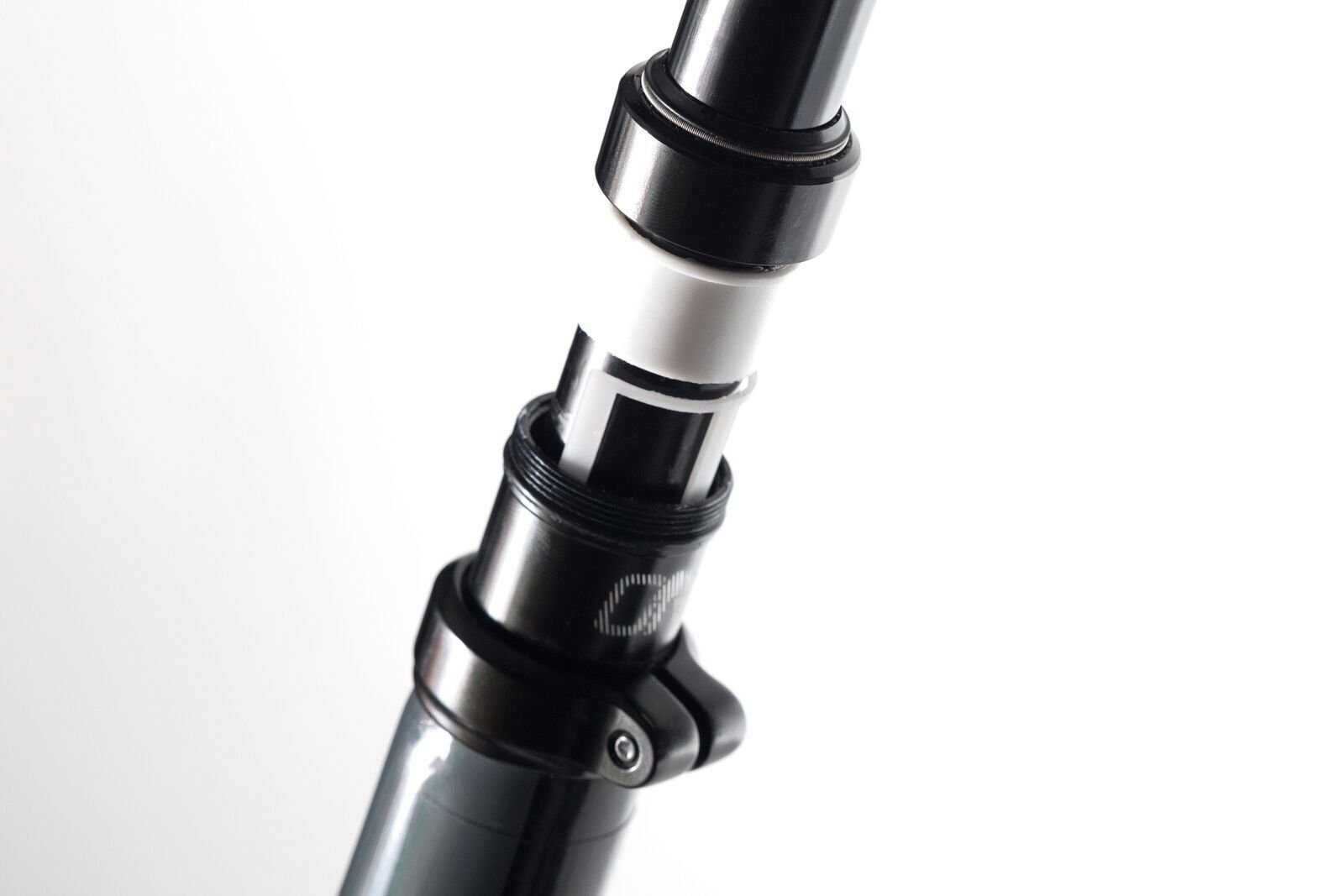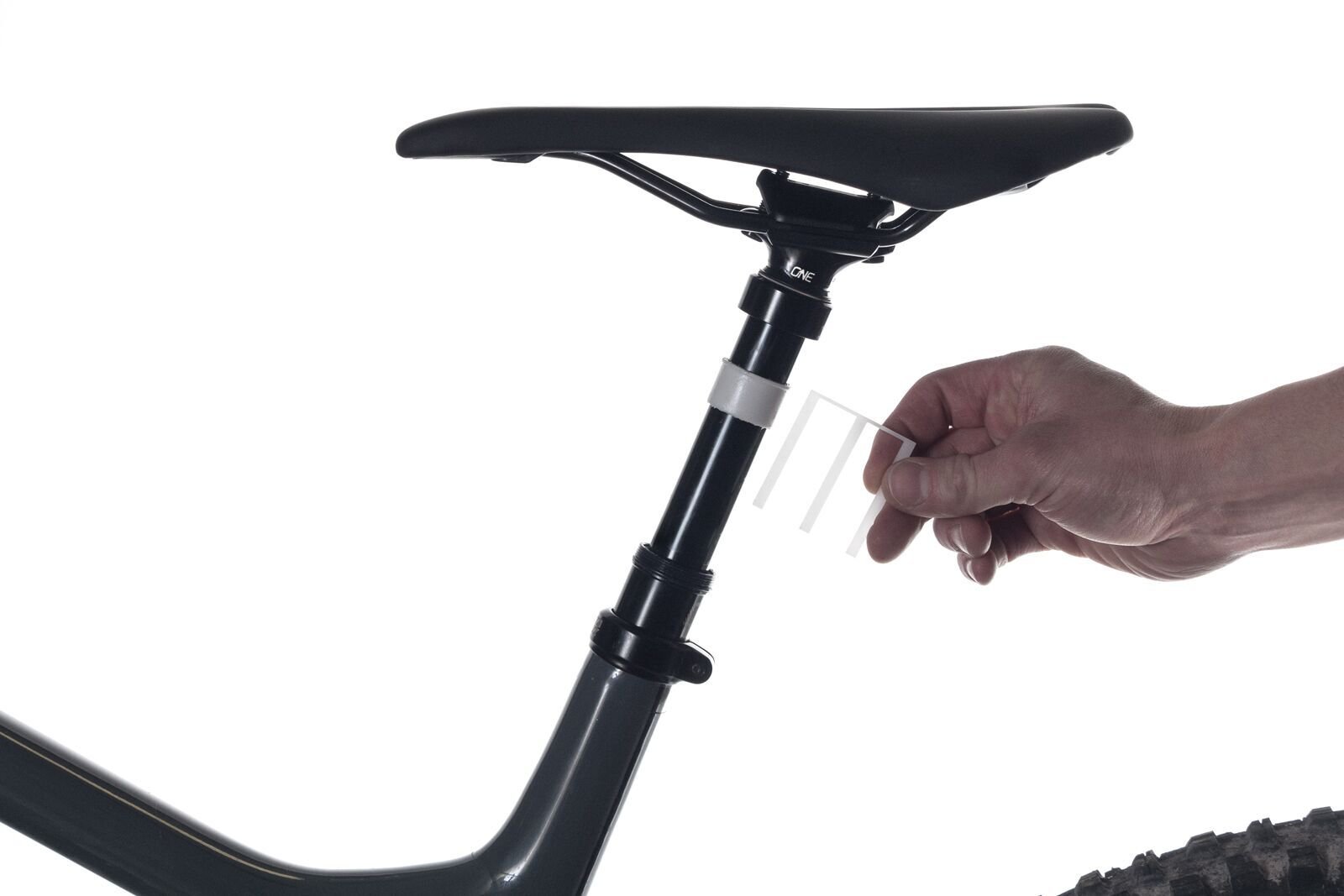 With a simple and reliable cable actuated remote you'll never have to bleed your dropper remote again. The cable setup is quick and easy. The cable clamps at the lever making shortening the housing length for clean routing a breeze. Unlike a hydraulically actuated dropper, there is no temperature sensitivity and If your remote gets damaged you can still lower or extend your post by removing it from your frame and pushing on the actuator by hand.