PRESS RELEASE
Introducing the Maxxis Dissector Tire
Troy Brosnan's signature tire, the Dissector has just been released by Maxxis. Designed for dry, loose conditions, it comes in both a trail and DH spec. Check out all the details after the break.
---
Maxxis and downhill star Troy Brosnan are adding to the thrill of this year's Crankworx Whistler by launching the Dissector, his new signature tire, at the festival.
Integrating all the features that he believes are required in an ideal tire for dry, loose conditions, the Dissector is the product of a collaboration between Brosnan and Maxxis' engineers. Beginning in early 2018, the group worked to find the right balance of rolling speed, cornering traction, and braking traction for the Dissector.
The center knobs are ramped to let riders fly downhill, with sharp, flat, rear edges providing strong braking traction. Small sipes provide additional flexion for braking, and also aid in a seamless transition from center tread to side knobs. An alternating pattern of C-shaped knobs along the edges allows precise line choice while clearing debris.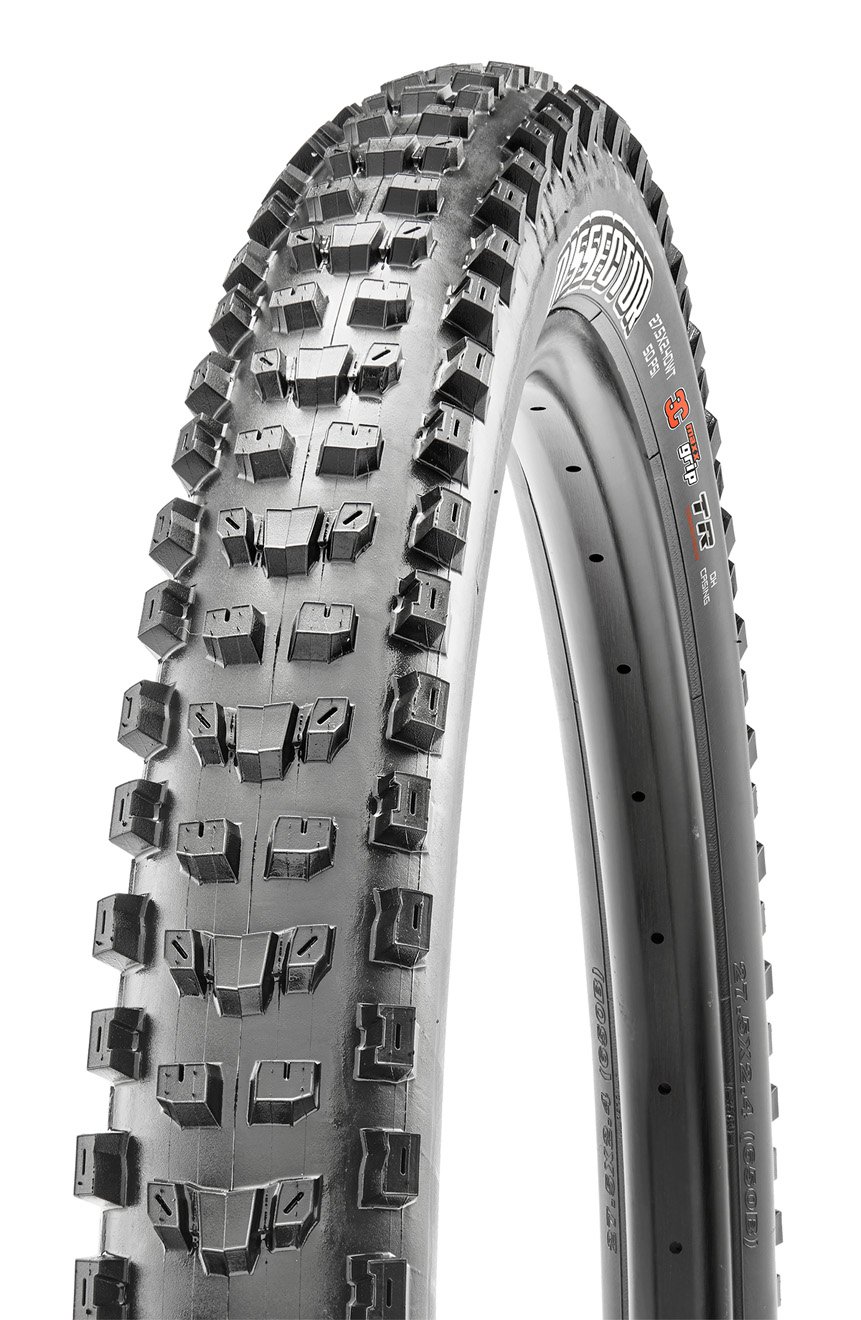 Initially, the Dissector will be available in the following specs:
- 27.5 x 2.40 3C MaxxTerra EXO (trail)
- 29 x 2.40 3C MaxxTerra EXO (trail)
- 27.5 x 2.40 3C MaxxGrip DH (downhill/park)
- 29 x 2.40 3C MaxxGrip DH (downhill/park)
All specs feature our Wide Trail (best paired with 30-35mm wide rims) tubeless-ready casings.
For downhill racing or bike park riding, we recommend the Dissector as a rear tire, paired with a larger-knobbed front tire such as the Minion DHF or Assegai. For trails, the Dissector is more versatile, working equally well in the front, rear or as a pair.
Available in select markets beginning August 9, 2019.