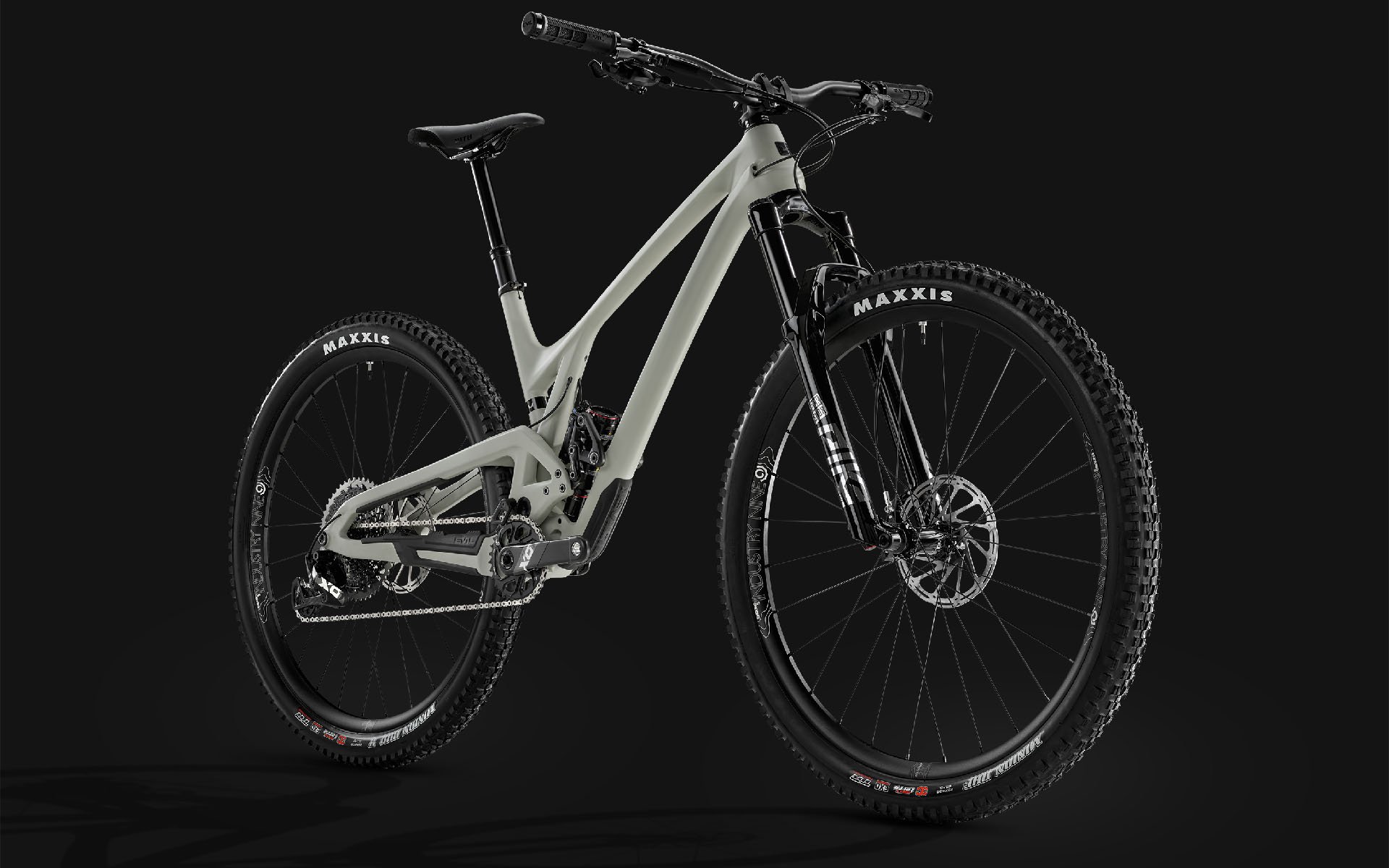 VIDEO and Press Release
Introducing the Evil Following V3
Win up. Win down. Follow no one.
This was the bike that made people realize 29ers don't suck. The bike that inhales trails, hunts for mischief, rewards deviously rowdy behavior. It took naysayers and made slaysayers. It slashed and burned a category only thought fit for naptime. It redefined short-is-big, support-is-necessary, progression-is-key, pop-is-king. The Following started an entire genre of bikes.
And while the Following is as far from everybody else's bike as it could be—it's currently bucking the nebulous-reach trend while scrubbing the long gap at the same time—it's still the bike that wastes nothing in any challenge. Uphill, then egregiously descending through every opportunity while decimating every pump and undulation the trail has to give—and then some. Slash-XC, shred-country, hard both ways, TAll Mountain—call it what you want, the Following will follow no bike.
Which is why the Evil Following will always be the King of Pop.
Followings have ridden way past their travel numbers and Evil riders expect that of them—they've raced full-blown DH, dirt jumped where only snappy hardtails belong, showboated their way past jeering enduro fans, and gapped one too many features where they really should've checked the landing first. Not because Followings are intended to ride like a tireless drunk boxer, but because we're all irresponsible derelicts at heart. So we kept that mindset when sharpening our weapon.
The Following is not a bike to ever back down from an all-day challenge. Just like the Offering we went with a steeper 77-degree seat tube angle for a forward, over the pedals, aggressive climbing position. To keep with its all- good, all-day, terrain-decimating demeanor we not only kept it lightweight and efficient overall, we kept its suspension lively. RockShox Deluxe Ultimate DebonAir and Fox Float DPS Factory EVOL trunnion inline shocks provide an even-rampier feel. You want it lighter, of course you do. Fine, drop the svelte carbon chainguide and run the narrow-wide chain/chainring combo only for serious gram-shaving territory. It's proof again that a lightweight bike can climb wholeheartedly and drift every corner on the way down—it'll peak before its trail appetite piques.
We went with a 460mm (size medium) reach so it wouldn't lose its instinctive, seek-and-destroy feel. Contrary to the masses, we kept the wheelbase toss- able. If you see it lining the trail, you can hit it—you don't have to plan out an evening wheelbasing over to a more appealing line. We went with a 1,177mm wheelbase for a medium—and while 46 inches might sound sprawling, it's that sweet spot—speed is your friend without robbing you of where you want to be.
To keep things quiet and creak free, we're sticking with a proven, Evil-approved threaded BB, and we've added noise-cancelling rubber Sound Mounds to the chainstay for serene shredding enjoyment.
One thing you'll notice is the 51mm offset fork spec—that's how our kits arrive, but the Following is designed to accept either a 42/44mm reduced offset fork, or the traditional 51mm. We like 51mm for its fast handling, but that doesn't mean you can't set it up in the lean it to turn it style of 42/44mm reduced offset forks, the choice is yours and we designed around both to keep things futureproof.
Along those lines, to keep the Following timeless we reworked the entire main pivot ecosystem. It widened substantially, but we also grew the size and strength of all supporting hardware. This not only stiffens things—especially noticeable in the swingarm at speed—but it directly increases the durability and lifespan of the system as a whole. Dual-row angular contact bearings filled with weather-impervious Klüberplex grease doesn't hurt either, but that's a standard move in Evil's playbook.
To keep things tight and snappy, we designed around SuperBoost+/157mm rear-end spacing. Go ahead, roll your eyes, it's warranted—but we tested prototypes thoroughly. It is stiffer, it allowed us to rework our pivots, and it kept our chainstays at 430mm.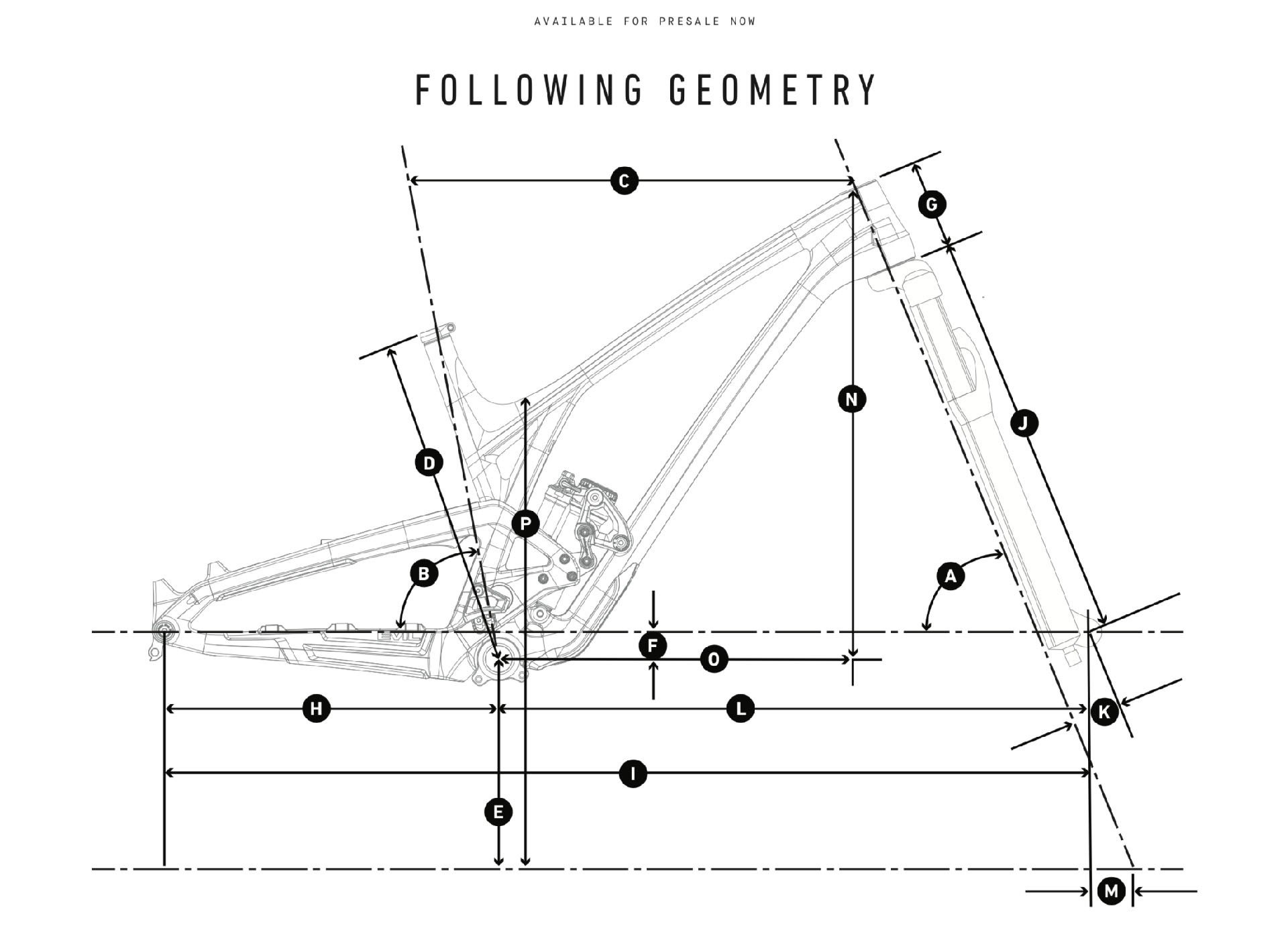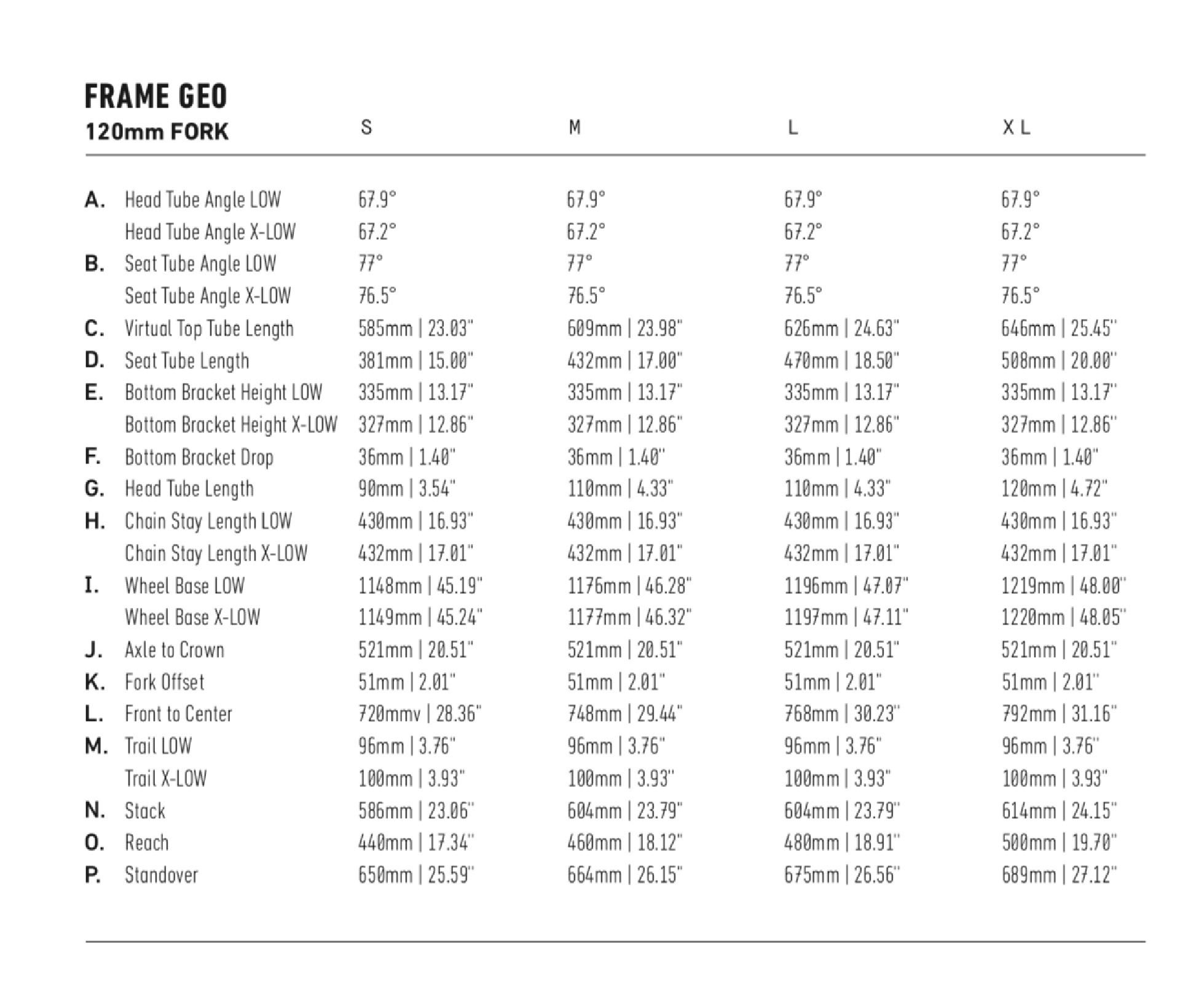 Rounding out our updates, we have the flexibility of moto or traditional brake line routing; real water bottle in-frame spacing, awesomely gluttonous tire clearance (27.5 x 2.8 and 29 x 2.6) and for the XC hammerheads, we even have special rear lockout routing and zero-stack headset accommodations. In keeping with the Following's theme, it's just as headstrong uphill as it is tenacious downhill. Something for everyone.