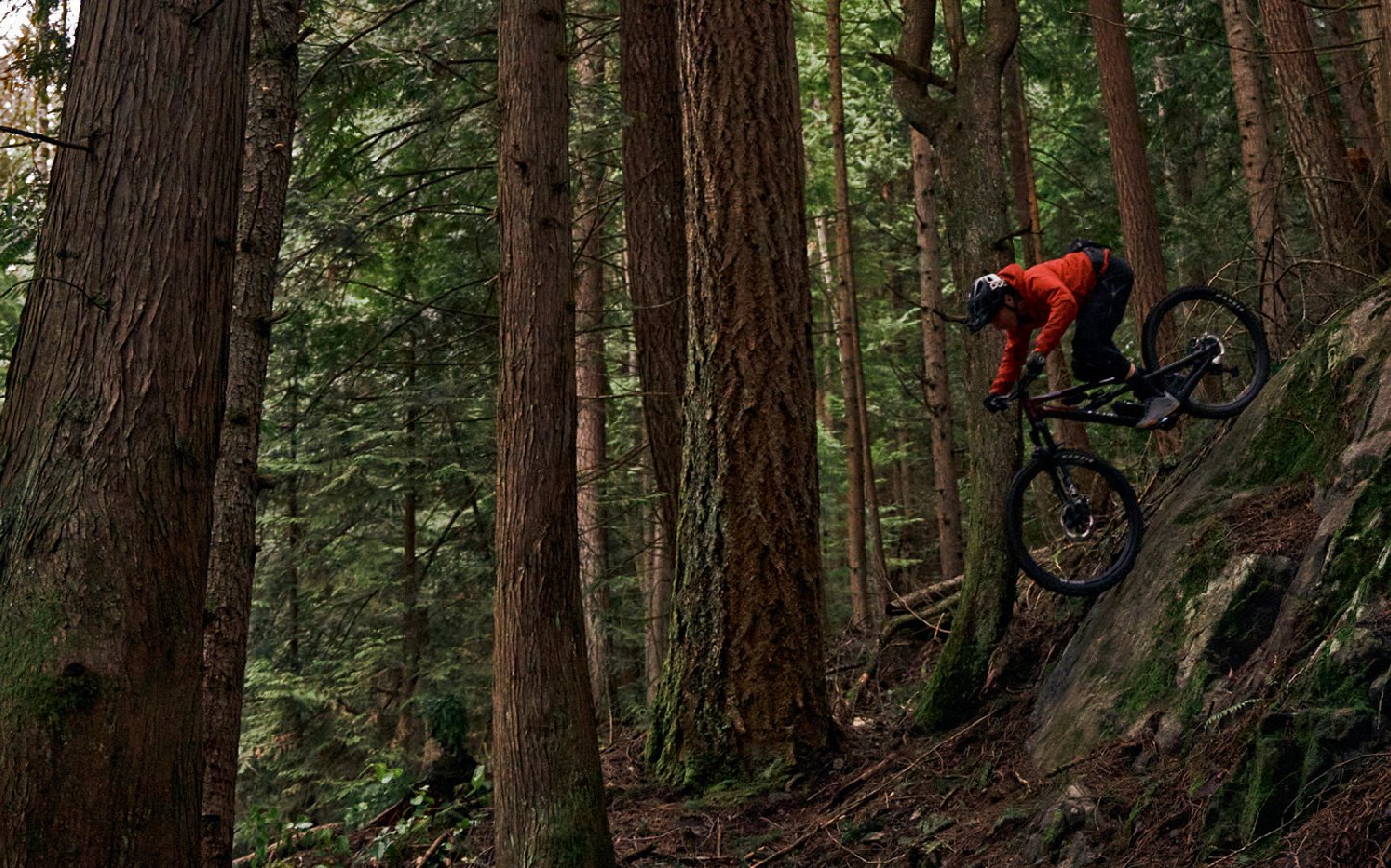 First Impressions REVIEW
Introducing the Canyon Spectral 125 CF 8
Do not let the recycled name fool you; this is a brand new bike from Canyon. It resembles the Neuron in terms of travel, but it's closer to the original Spectral in terms of attitude and intended use, but with only 125mm of rear travel (you may have guessed that) and 140 up front. It's very slack considering the travel numbers and quite long as well. It isn't terribly low oddly, but otherwise the Canyon Spectral 125 has dimensions that are much closer to a modern enduro sled than to an XC greyhound. Of the bikes currently on the market, the Spectral 125 may most closely resemble the Norco Optic, which has identical travel and a head angle that's only 1º steeper. In short, this is a small bike to get rowdy on.
My long stretches on two different generations of Santa Cruz Tallboy (I had a very hard time giving the last one back) taught me not to underestimate bikes simply because their rear travel doesn't measure up to the bikes I usually ride. And yet there were always a few things I wanted to change on the Tallboys; I wanted to over-fork them a little in terms of travel and in terms of rigidity, and I wouldn't have objected to them getting a little slacker. Both of these changes would have been location-specific for me and those bikes would perform admirably in most landscapes as they sit now. And yet, when tipping into rock faces or in any steep situation, particularly those involving line changes, more squish and more rigidity up front are worthy assets that wouldn't alter the agile character of those bikes dramatically.
Canyon, with a large dose of Vernon Felton's input, made a bike that fills those gaps in the form of the Spectral 125. This is most evident when you look at the Spectral 125 6, 8 and 9, because each is equipped with a 140mm-travel Fox 36 forks (the top two with GRIP 2 dampers). The head angle is an enduro-appropriate 64º, the front triangle is very low but also very roomy, and it's relatively long
*The Spectral 125 7 has a Rock Shox Pike Select+ which is undoubtedly a very fine fork, and certain to be a more appropriate spec. for much of the world while the Spectral 125 5 has a Rock Shox 35 Gold which I have never ridden
For our photoshoot we went straight for the North Shore mountain with the most consistently gnarly trails: Cypress. It may not hold the title for the most difficult individual trails but there are no easy ways down. With a short window before the embargo lift it seemed to make sense to toss it in the deep end to see if it could swim. Lately the upper sections have been snowed in but Deniz and I were feeling lucky. The first couple of pitches were indeed under a blanket but when things opened up the dirt was perfection. Our first descent might have been the ideal choice for the S-125. It's a little steep in sections and has some opportunities for air and lots of speed, but it's very nicely groomed (huge props to the builders!) and lacks the sort of high intensity impacts that are a challenge for shorter travel bikes.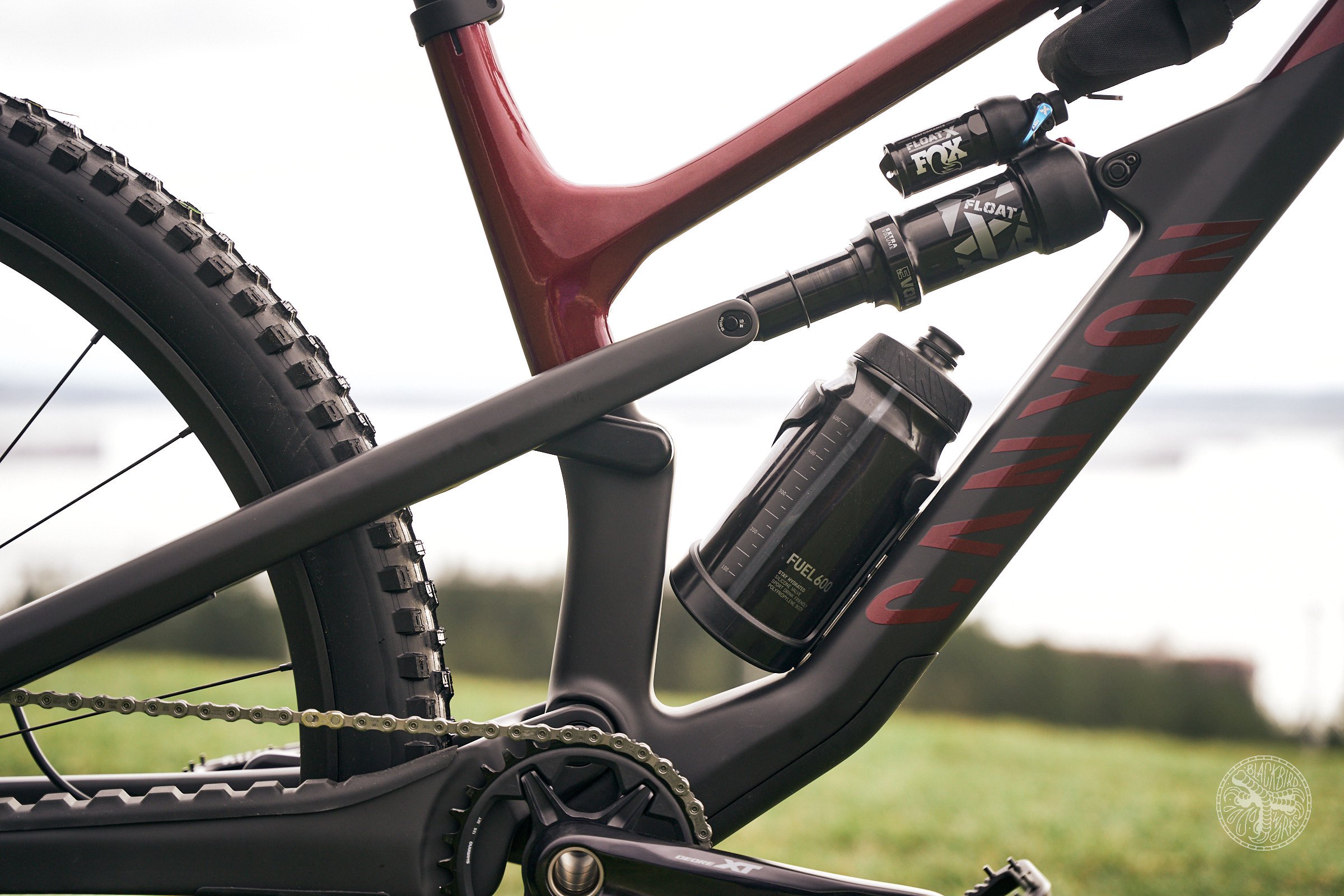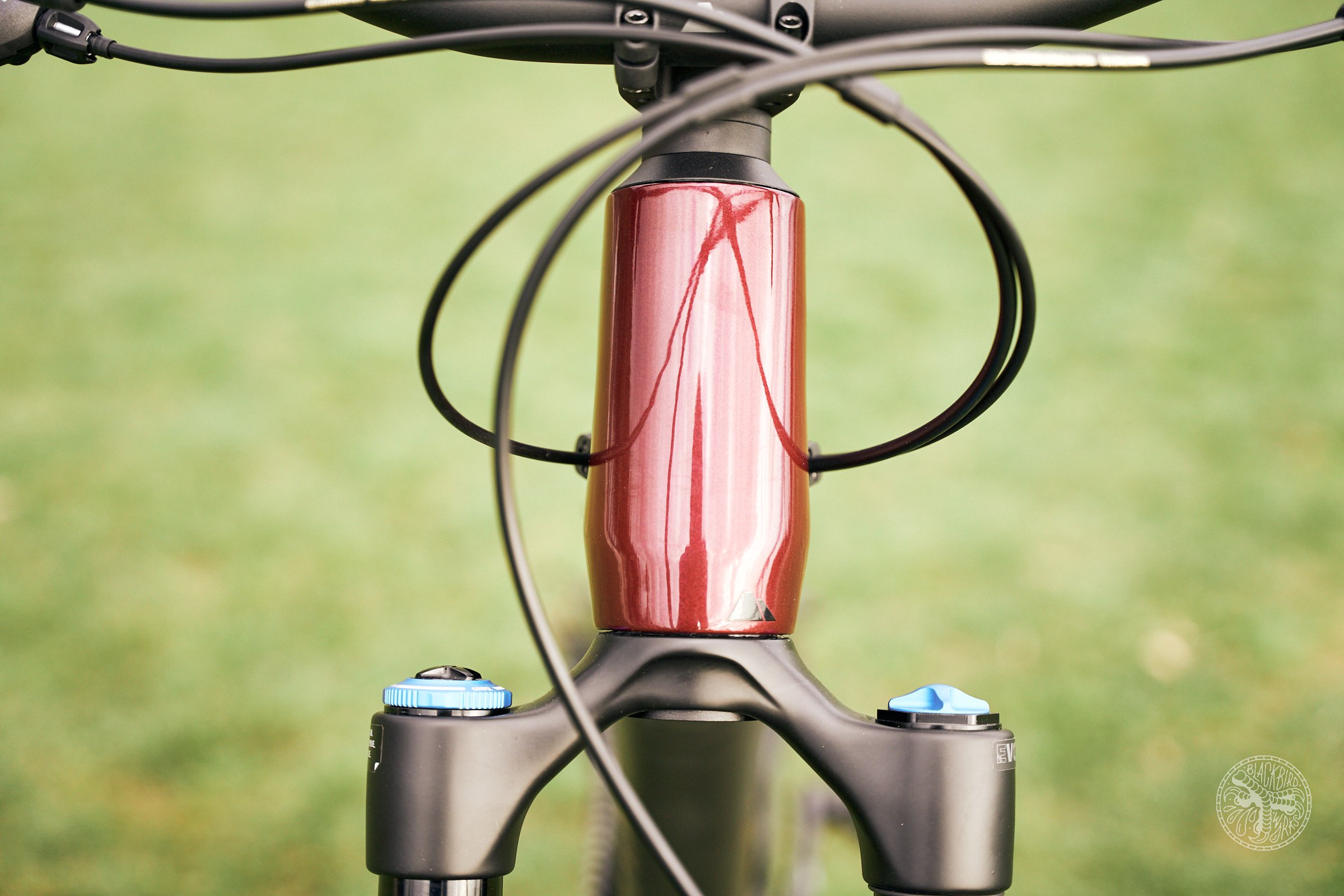 Handles Like an '82 911
I have a friend who owns an older Porsche 911. He could probably afford a newer model but he appreciates the limitations the 1982 imposes. A newer Porsche has mountains of grip and incredibly sophisticated electronic systems that allow you to carve corners at 120 km/h without putting down your coffee. If you have access to a track or the Autobahn that's great, but for the rest of us it means approaching the limit is virtually impossible. That 1982 911 SC, with fewer driving aids, and smaller wheels with narrower tires, can entertain at far lower speeds.The parallel here is that lighter more nimble bikes with less travel feel faster by translating more feedback from the ground to your hands and feet. And fast is fun. I'm not saying the Spectral 125 can't go as fast as bikes with more travel in some situations, rather that lower speeds feel faster and more fun, although for different reasons than the 911.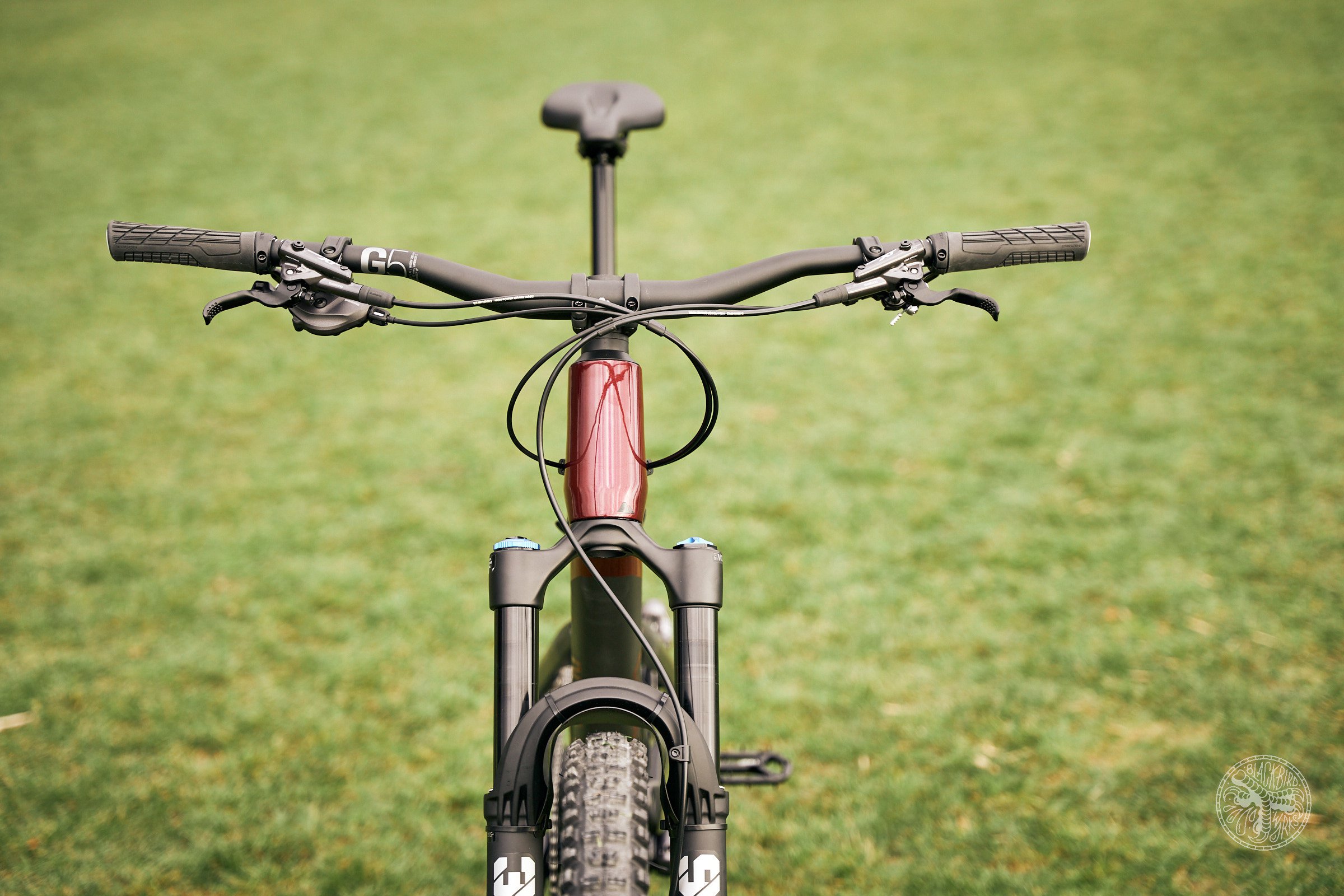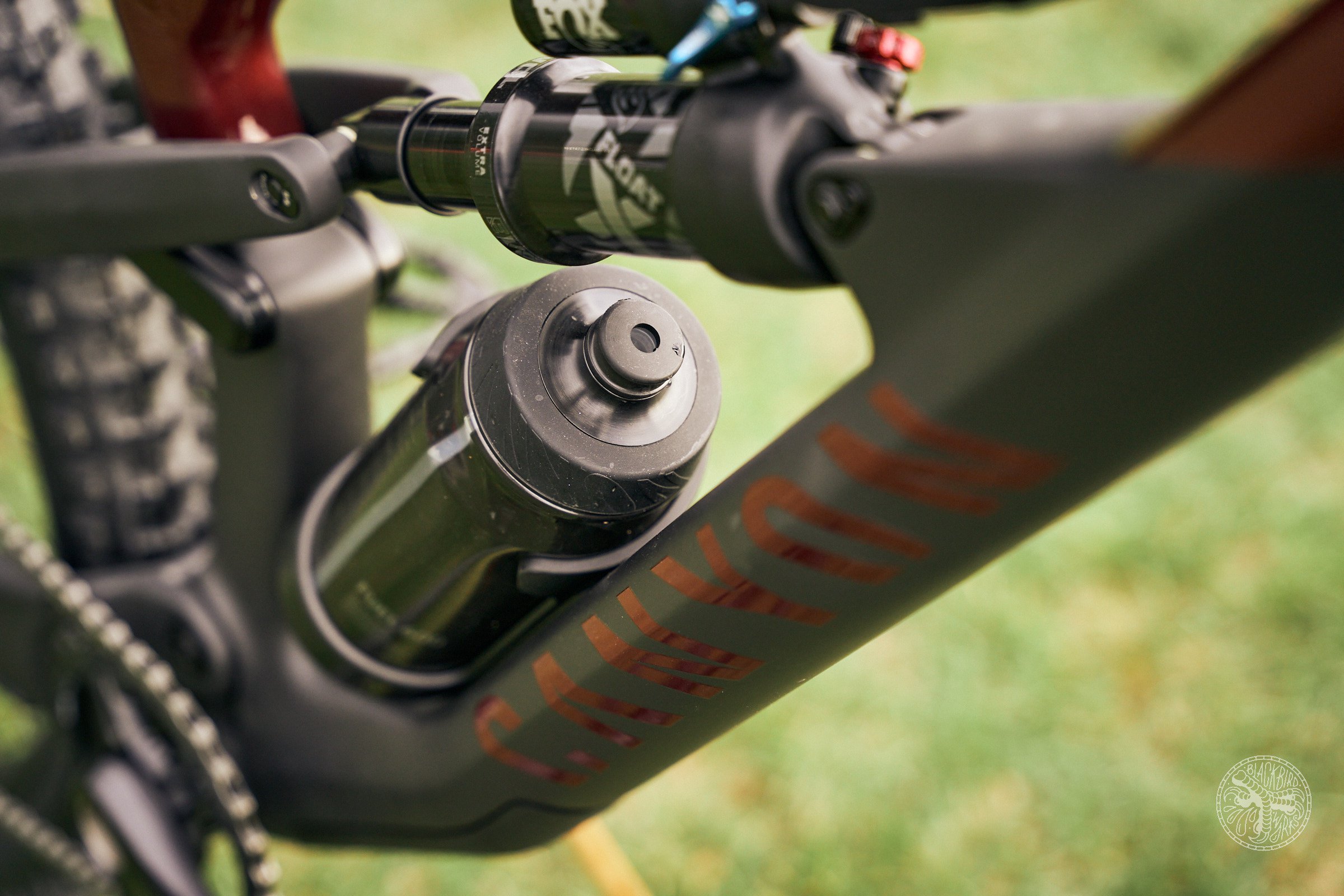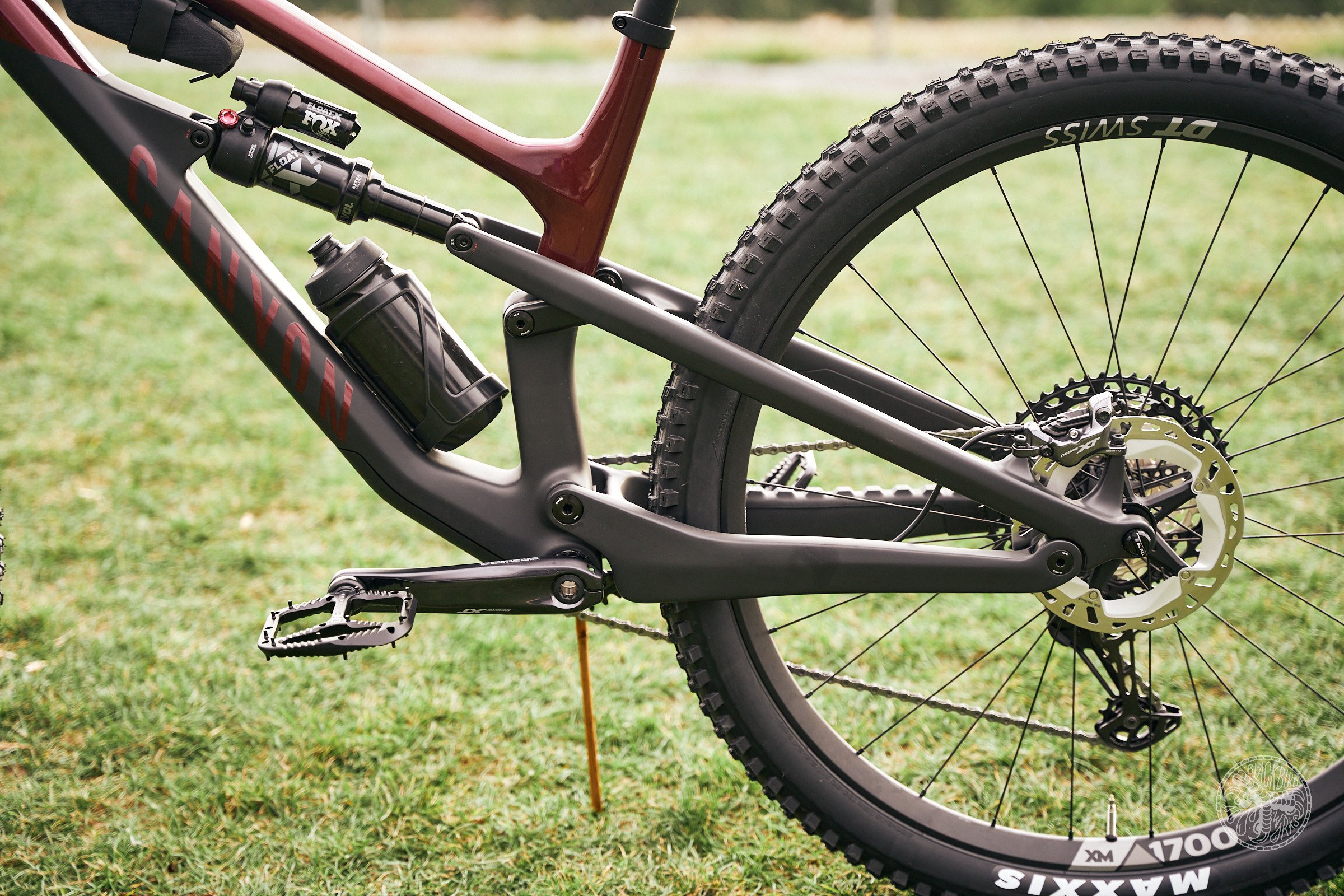 Geometry
Bike shape has been changing quickly lately. So much so that Yeti's SB150, the bike Richie Rude rides on the EWS circuit, is half a degree steeper than the S-125. Obviously most bikes with 125mm of rear travel are steeper than the Spectral 125, and it's remarkable Canyon was willing to push so hard and make such a cutting edge machine. The two-year-old Tallboy IV is a more direct comparison and it has a 65.7º HA and a wheelbase in size XL (with similar dimensions to the size large S 125) is 1239, or 20mm shorter than the SpectraL 125. A number that was omitted from the geo chart is BB height, and strangely it's the one number that seems out of sync with the cutting edge geo at 344mm - assuming my measuring tape reads correctly. The wheelbase gets things back on track with a generous 1259 (again the number outpaces my Yeti SB150 which measures 1248. I haven't yet felt that any of these numbers need correcting, although I have to wonder how well this excellently arcing machine would corner if it was a little lower at the BB. Rear centre is another number missing from the chart but we can deduce that each model is the same in that measurement because the stays are 437mm for each size.
Suspension Setup
I have not yet dialled in the suspension and there is more performance available. AT 25% sag (165 psi) I'm not getting full travel in the rear which means the entire system is a little too progressive for my current 165 lbs. The Float X Elite on the S-125 8 has no adjustable compression* so my only way forward is to open the shock and reduce the volume of the spacer(s) within. The only external adjustment is low speed rebound which I have set at 6 clicks out (of 8) and it still seems a little slow to me. The fork seems closer and is feeling like it's almost broken in. I have it at 92 PSI with HSC 4 out (of 8) and LSC 9 out (of 16). (I forgot to check the rebound!)
*This seems to be an OE only shock because the Elite versions of the Float X on the Fox website all have a compression knob
Descending
I was immediately smitten with the Spectral 125 on the first descent. The first snowy section was easily tamed and when the trail got twisty, and the snow disappeared, I felt giddy like an 8-year old who just learned to wheelie. It took very little to initiate a turn or hop up over something, and of course there is ample pop thanks to the short travel and progressive leverage curve. It felt like cheating going so fast on bike that felt so little, but the stout fork and slack HA inspired out-sized confidence. The tradeoff with the shorter travel is that the sensation of floating over the ground is rarely felt; instead you are aware of subtle changes in the soil and rock, sometimes for better and other times not. The bike was a hit on trail number one.
After that we pedalled up to Fifth Horseman for a little more challenge. The beginning of the wide open first section of the trail was a blast and I carried speed easily but towards the bottom I began to feel the limitations of the reduced rear travel. The 125mm became overwhelmed quickly by successive high intensity impacts and I had to rein things in. This was only for a short section however and everything else on the trail, the steep sections, the final chute, and all the rock faces, linked together perfectly.
Climbing
I haven't yet spent enough time climbing singletrack to talk too much about that, or maybe I have? On the short ups coming 'down' Leppard Trail on Fromme the bike did great. For me this thing feels like a rocket ship on the way up because I'm used to bikes with 150mm of rear travel or more. It's nice and rigid, traction is excellent and the steep seat angle puts me in a great position. It's got 125mm of travel and a lock out. Of course it climbs well!
Added Value
Canyon does a good job including useful items for riders, and this bike takes it to the next level. Aside from a fender, and a water bottle and cage, Canyon has added an integrated tool to the S-125. A velcro strap bolted to the underside of the top tube cinches tight on a small seemingly waterproof zippered sac. Inside you'll find a very handy tool. There is a ratcheting driver, a dynaplug insertion device, and a CO2 inflator.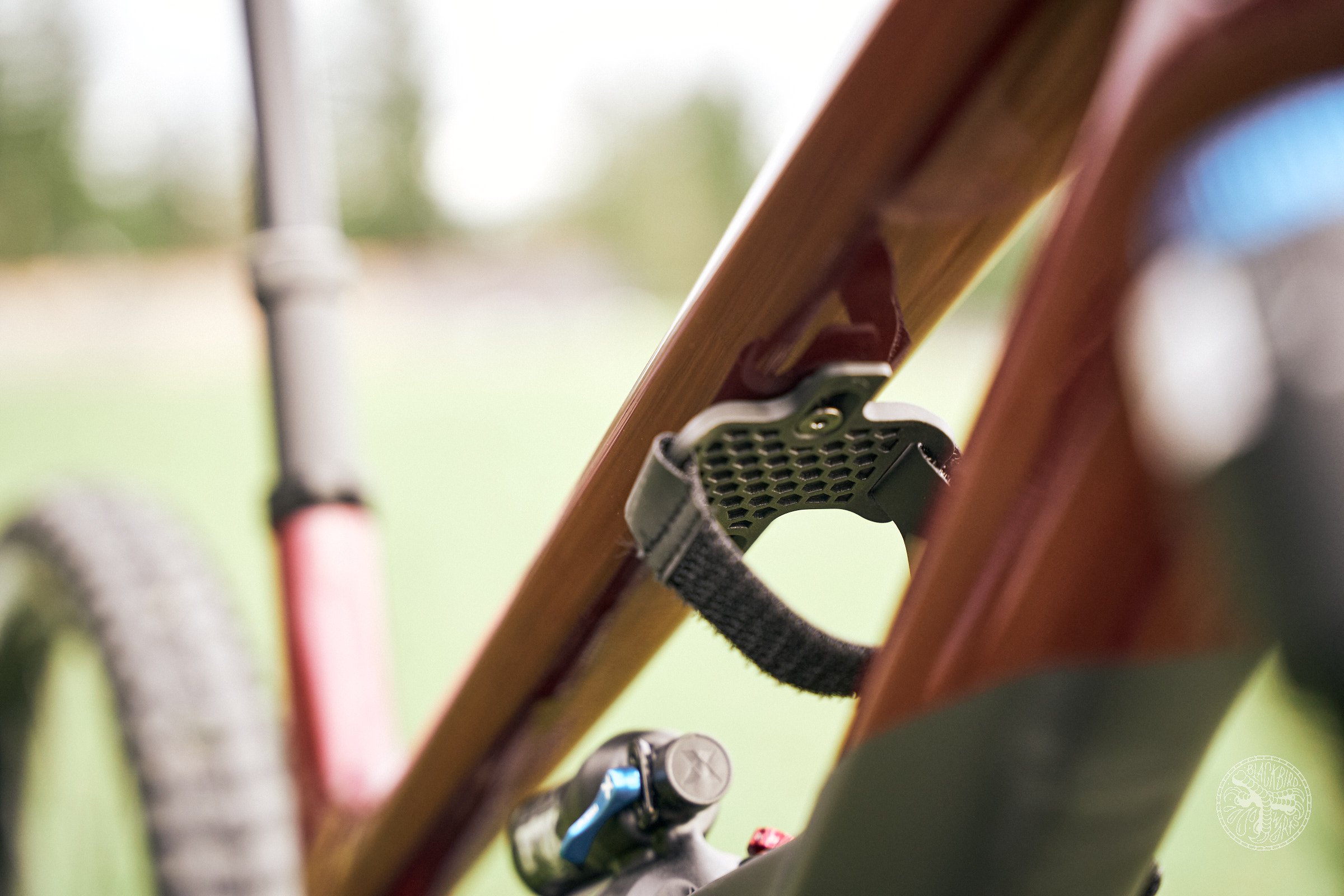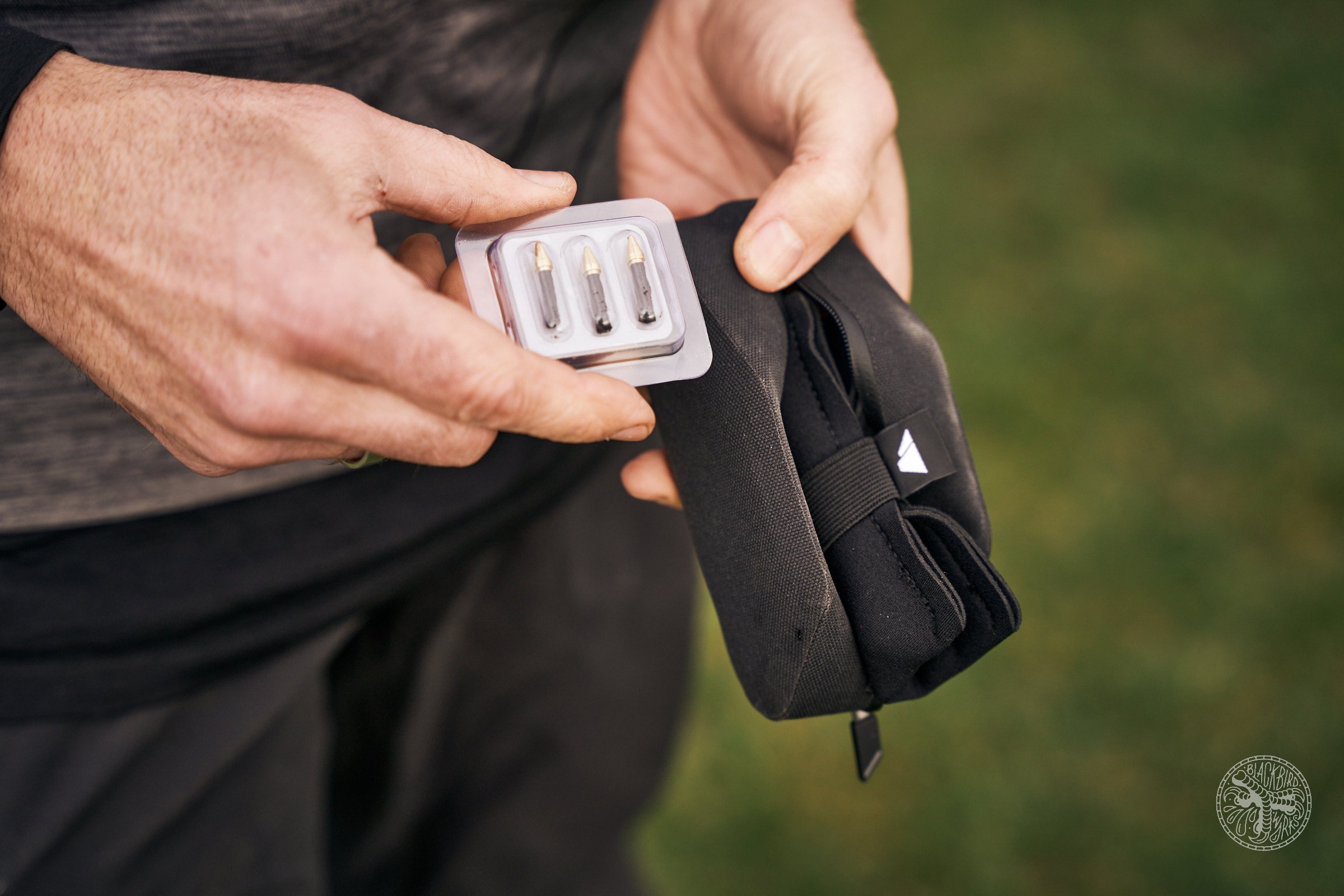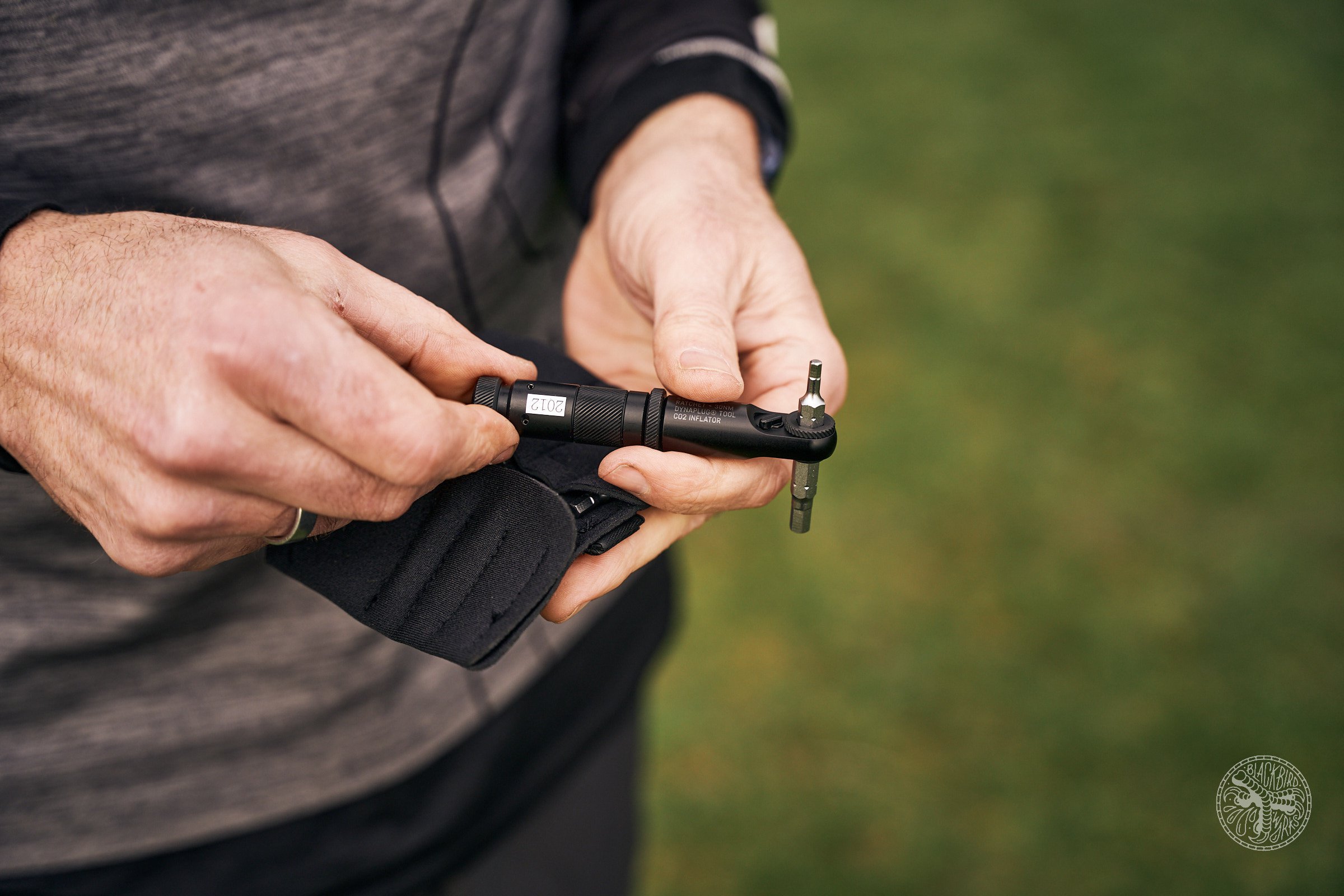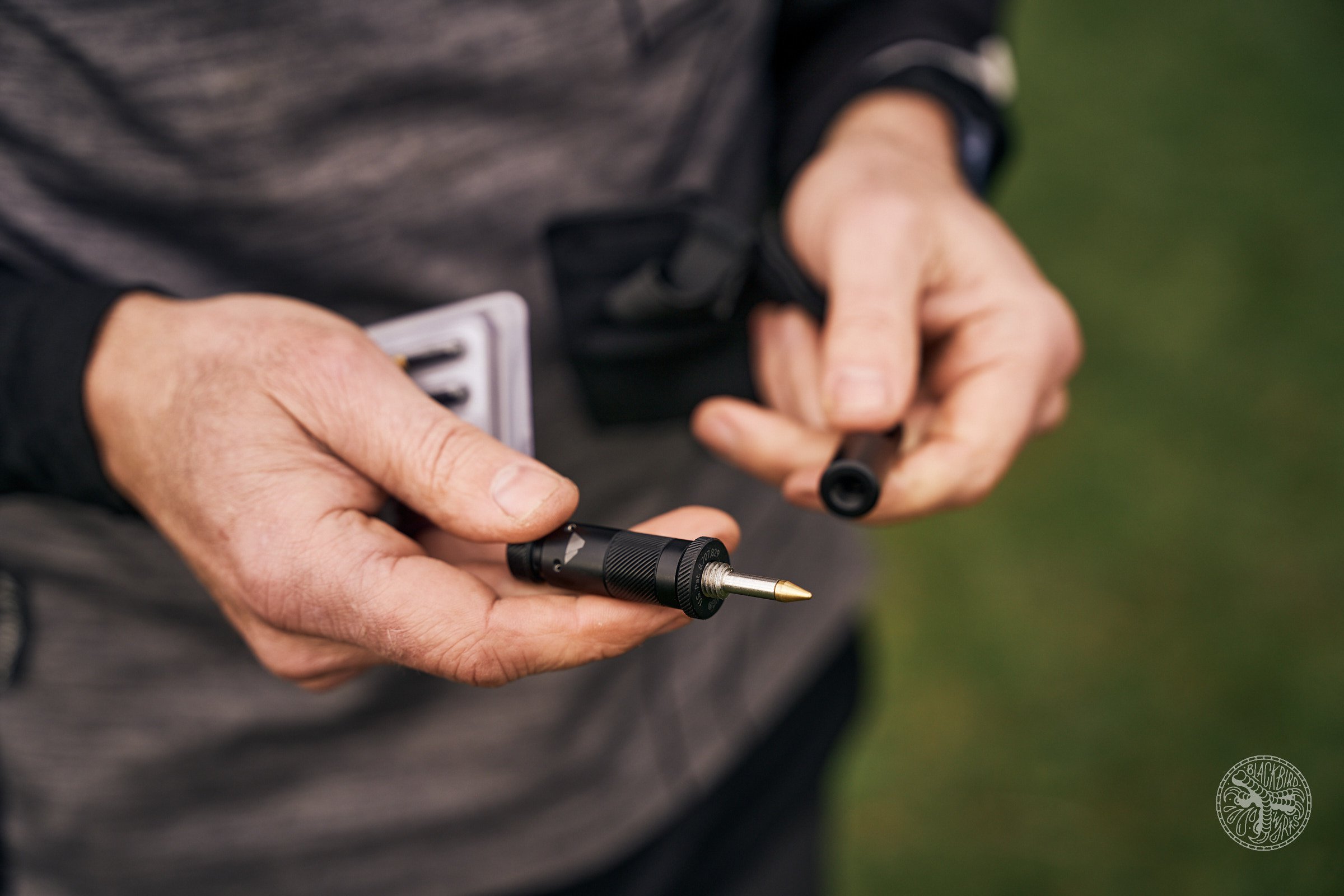 Don't say Down-country (or maybe do?)
During Canyon's Microsoft Teams product presentation for the Spectral 125, the term down-country wasn't uttered once - until I asked about it. With some education from Mike Ferrentino I 've learned this term has a longer pedigree than I assumed. I hadn't heard it before Mike Levy proposed it in his clever and funny article from 2018 (which I finally read today). From both of those perspectives it's clear that for some folks DC terminology would not apply here, but this is the sort of bike that to me should be burdened with that much-maligned label. Which means I'm either cynically resigned to the pending widespread acceptance of down-country, or I'm coming around to it. I'm not sure which.
When I first heard the term "hardtail" applied to bikes without rear suspension, long before retired lawyers and accountants began leathering up and making loud noises on Harleys, I recoiled at the thought of mountain biking being associated with patch-wearing Hells Angels. Over time, terms become labels only, and their earlier meanings, associations, and etymology fade away, and if history is any judge, we are stuck with this one. So tell me then, is this a down-country bike? I feel dirty for saying so, but I hope this is the sort of bike that embodies the future of that term as we slice mountain biking into categories so thin they have become transparent. If this isn't a down-country bike, and it isn't a trail bike, is it just a mountain bike? If that's the case, how are all the new riders coming into the sport going to be able to figure out if it's the sort of bike they need? Maybe, besides infuriating those of us who have been riding since the 80s, categorization helps new riders understand how bikes with different travel and geometry will perform? But it's probably just about pissing us off.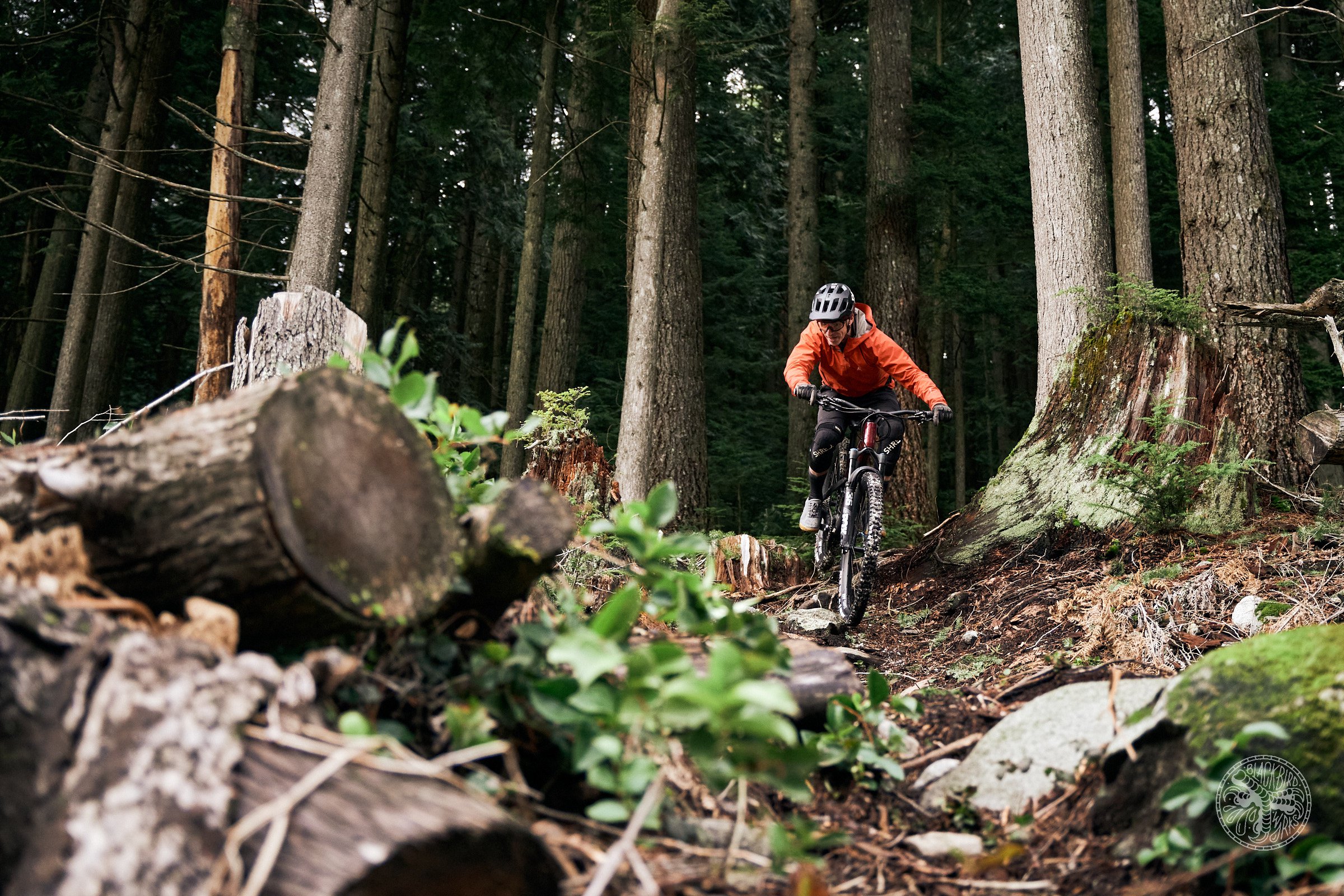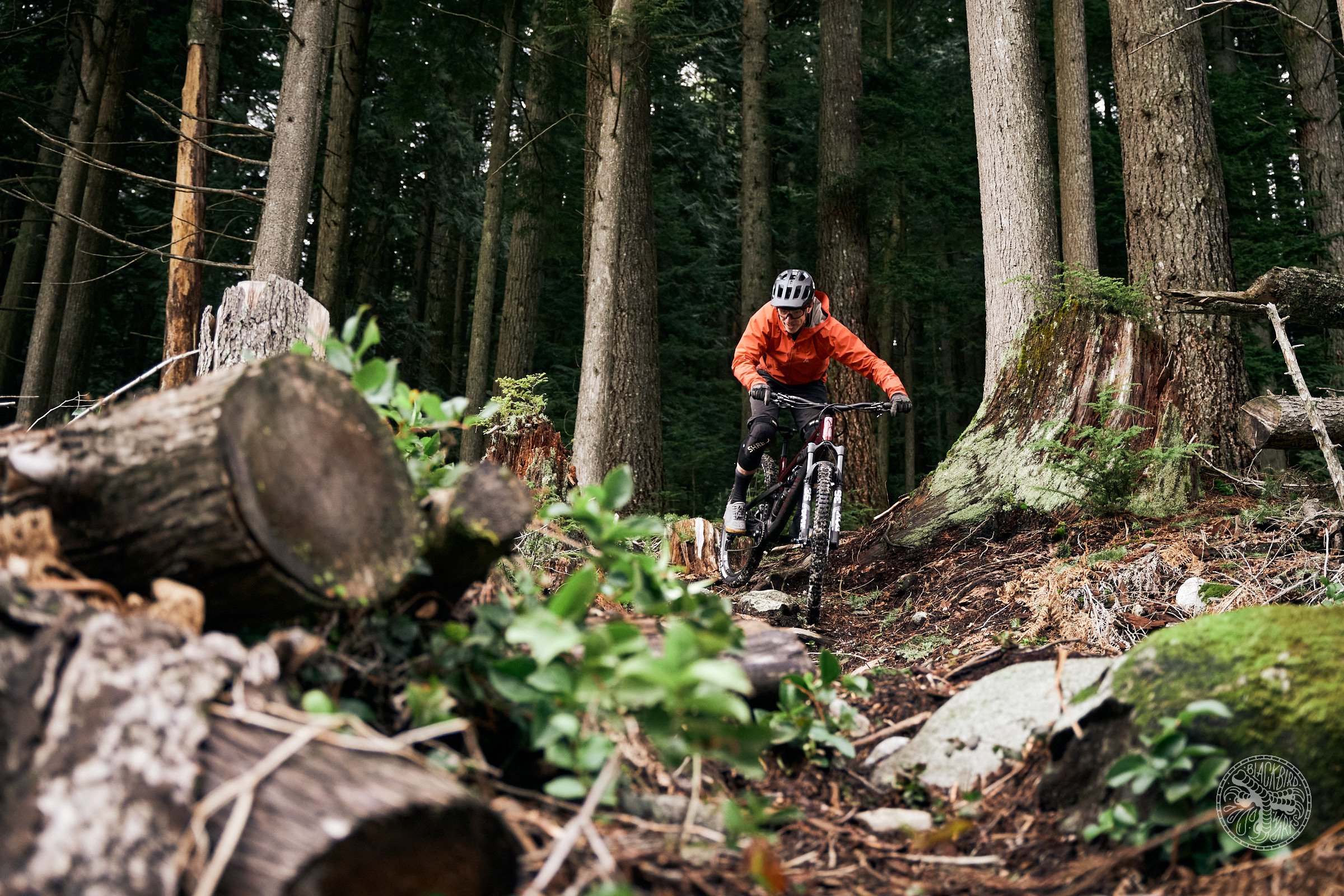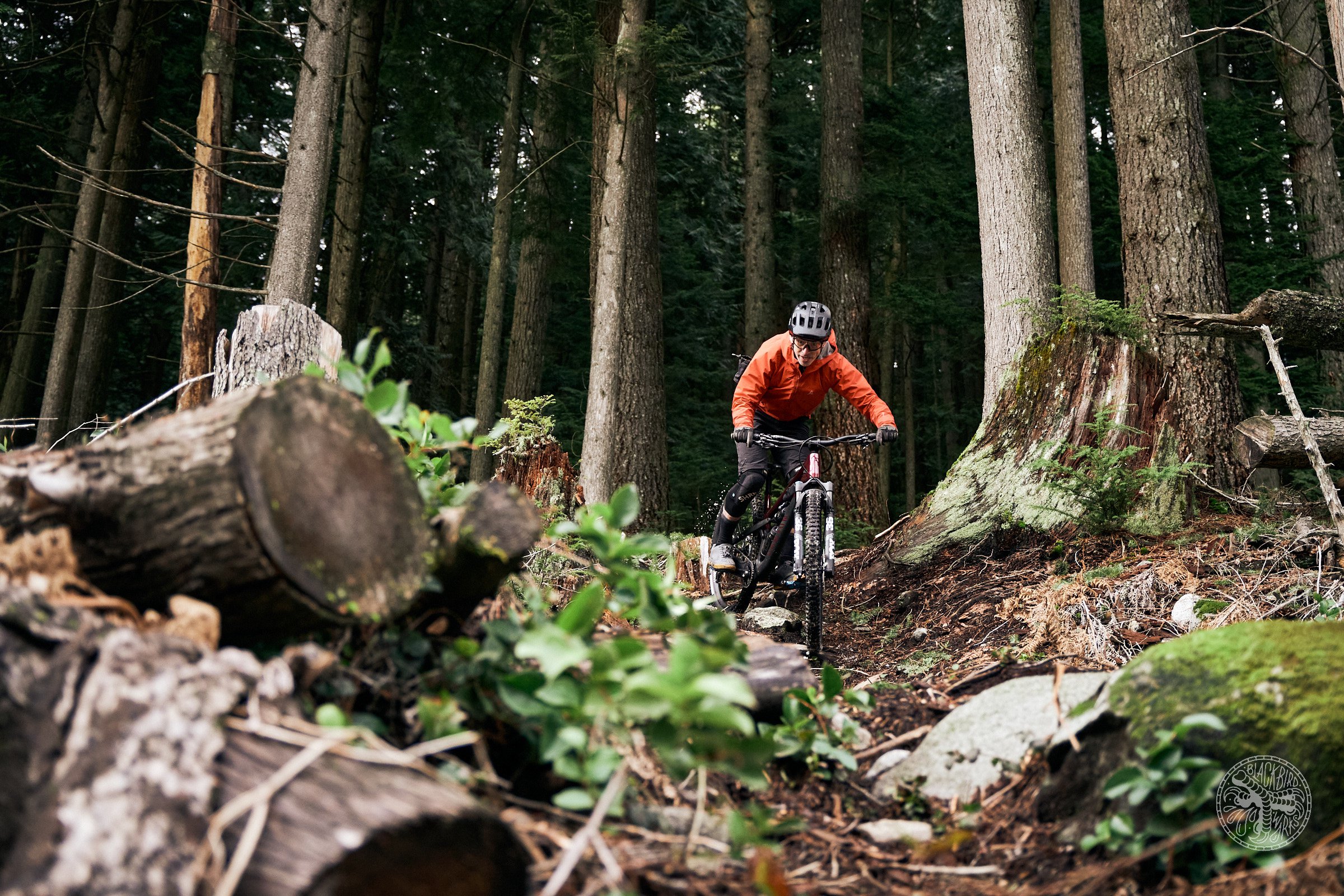 Models
Once I got the Canadian price list I was surprised to discover the model I'm riding, the second from top-of-the-line Spectral 125 CF 8, retails for under 6000 CAD. The other models offer equally impressive value. Every price level comes with good tires, in fact the same tires throughout the line, and there don't seem to be a lot of corners cut on the lower-priced models. There's nothing I wouldn't be happy riding on the 3399 CAD | 2499 EUR | 2899 USD S-125 5 aluminum model. The drivetrain and brakes are very good and, while I haven't ridden the Rock Shox suspension products, they are likely to be perfectly serviceable And the complete S-125 5 costs less than most carbon frames on their own. While there isn't a model with carbon rims, the wheel spec. is highly reputable, with DT Swiss wheels for the top four models and RaceFace AR 30 rims with Shimano hubs for the bottom model.
While you could say some corners are cut using house-brand componentry, the G5 seat post spec'ed on the top four models can be reduced in travel in 5mm increments up to 25mm for a perfect fit - as long as you don't need anything longer than 200mm. In terms of the top two models, which both get high scores for the Fox 36 GRIP 2 forks, I'm partial to the CF 8 with a full XT group and sensible Elite level Fox suspension, but the upsell to the CF 9 is easy as well. You get a SRAM EAGLE GX AXS drivetrain, DT Swiss XCM 1501 wheels with carbon rims and DT 240 hubs (vs 350), rear shock and fork get bumped to Factory level, and it's all topped off with SRAM Code RSC brakes. The price difference here in the frozen wasteland is 1650 CAD. you get a lot for that cash so, aside from budget, it would come down to personal preference. I'm perfectly happy on the CF-8, or I will be assuming I can dial in the rear shock. What's certain is that there isn't a dog in the bunched .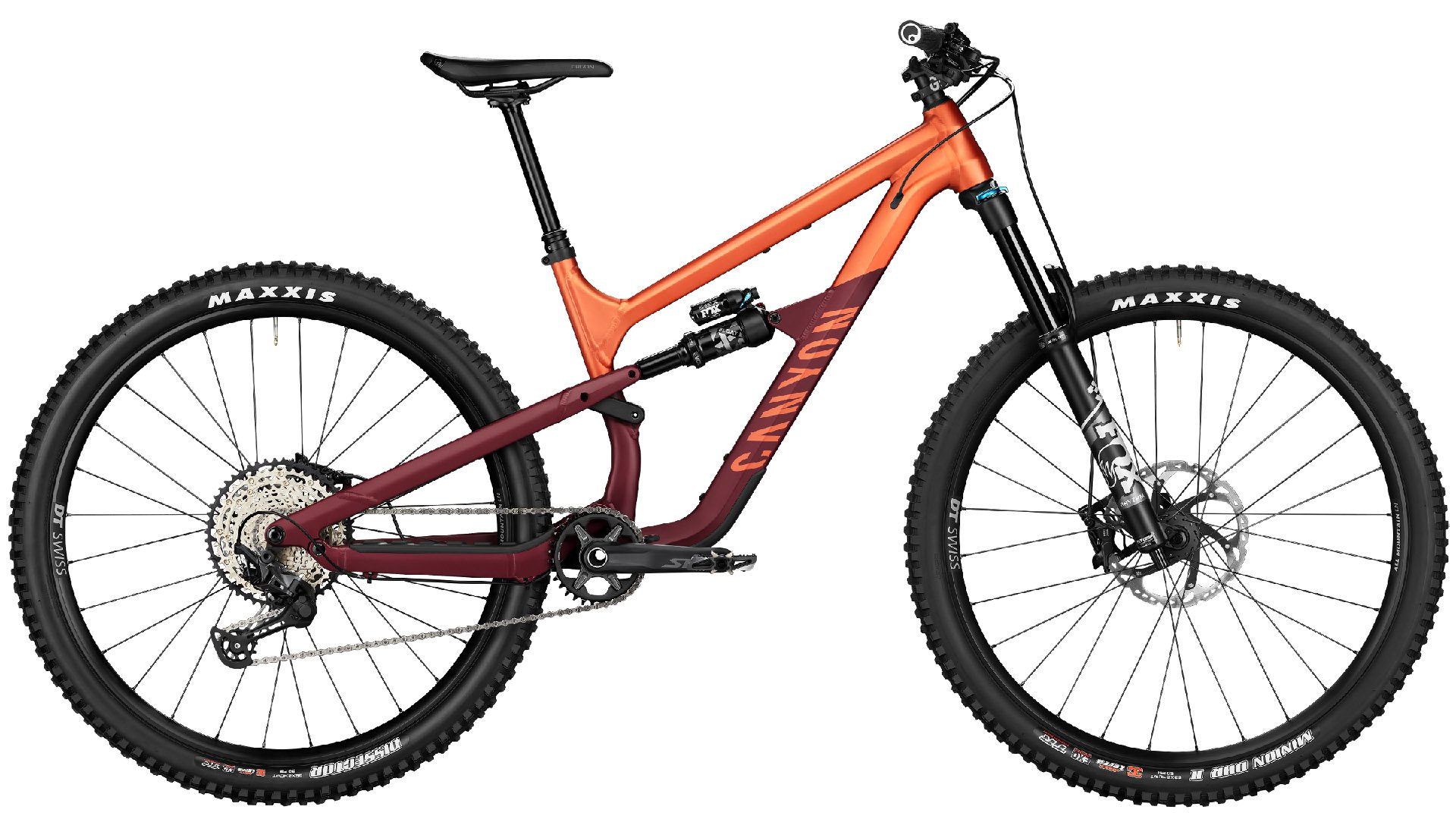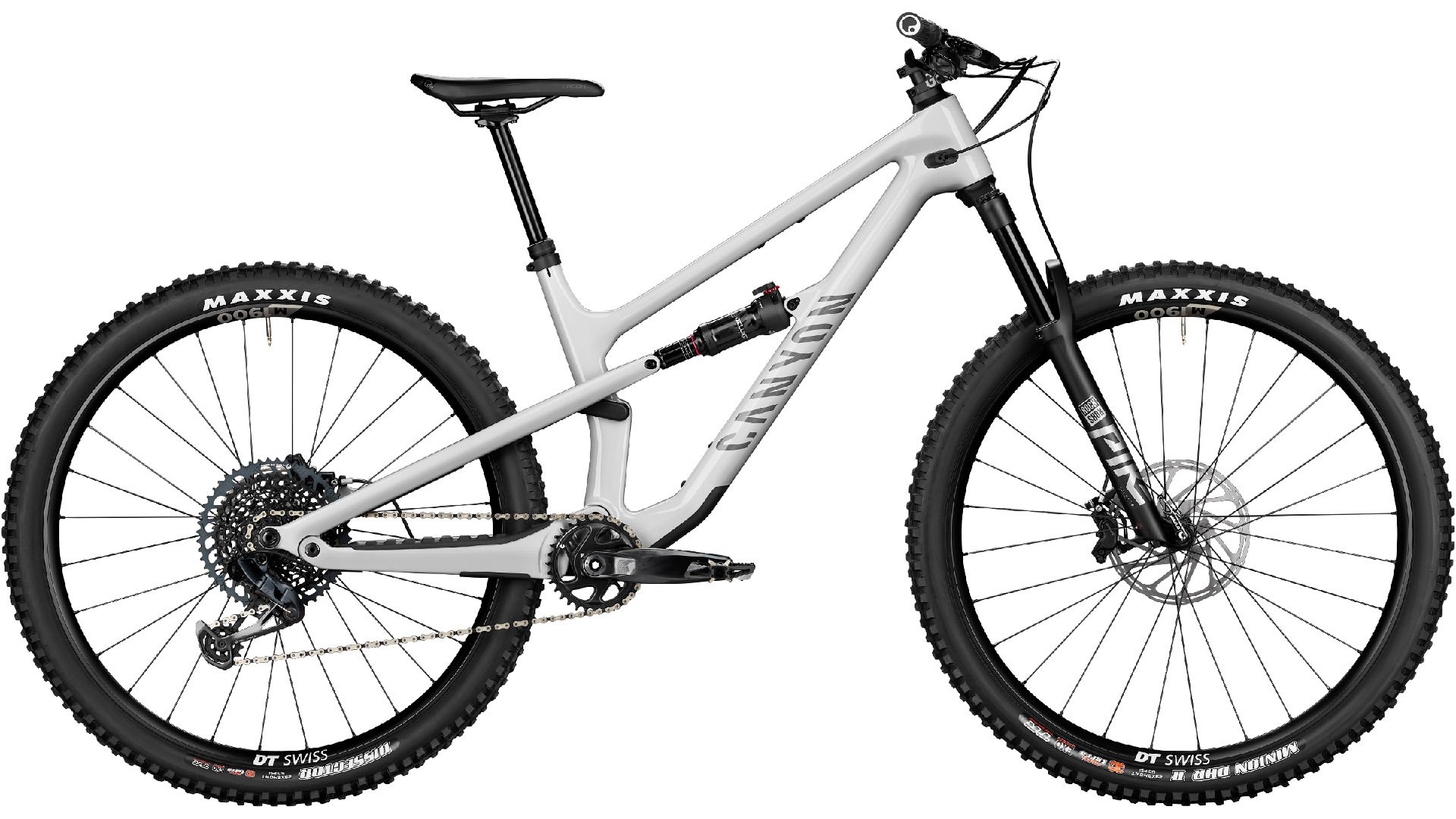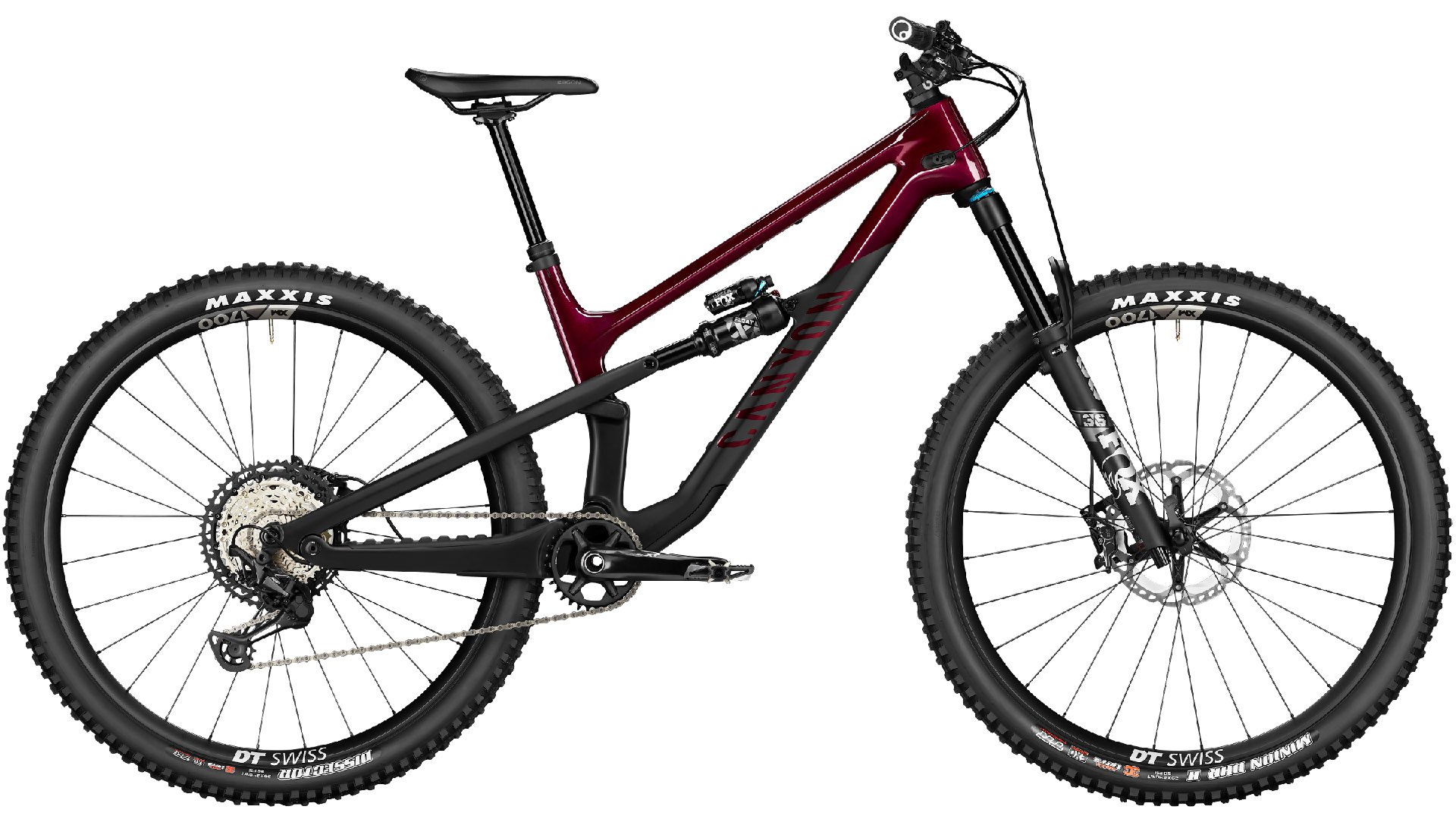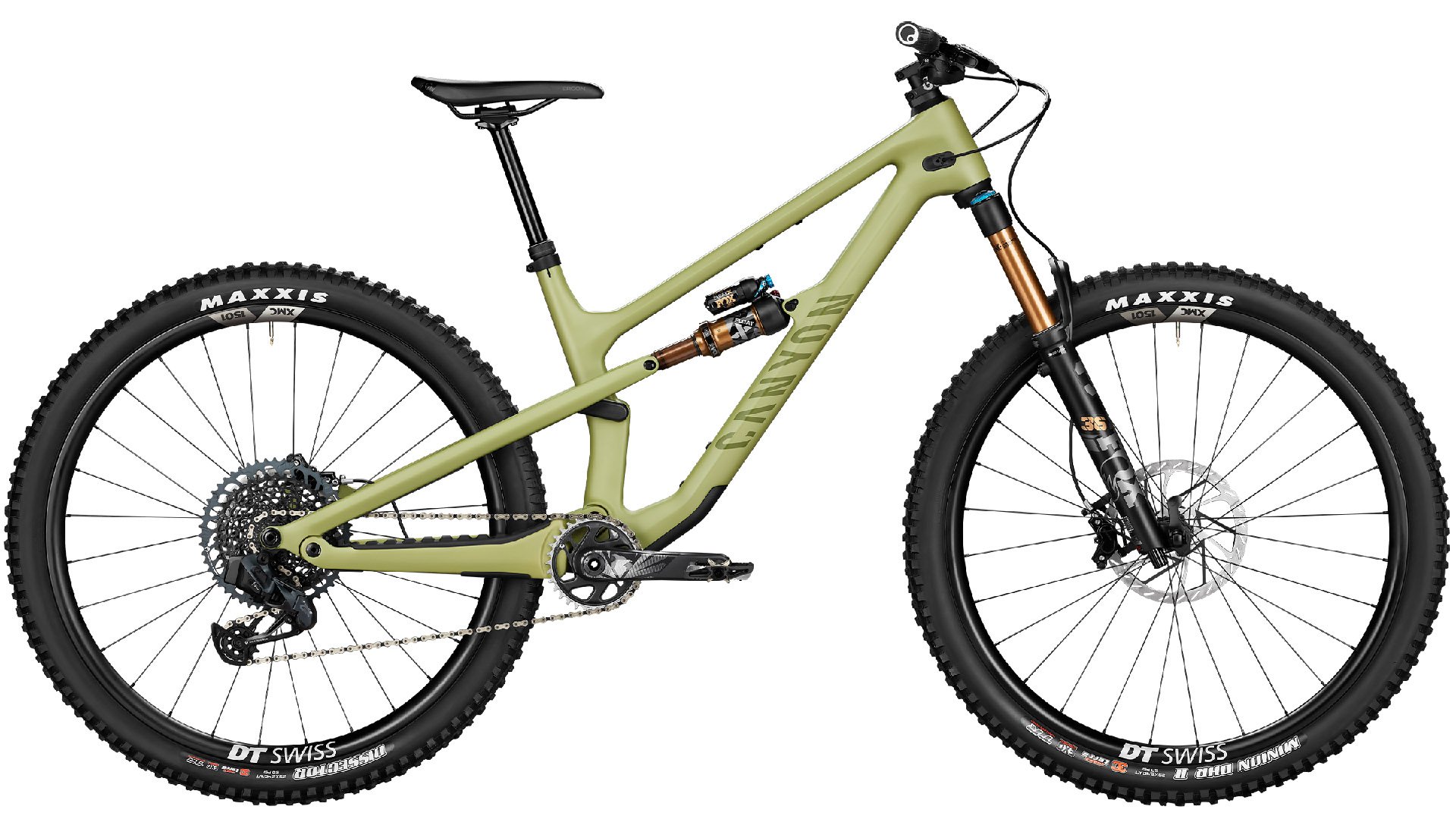 Final Thoughts (for now)
This isn't going to be an overnight success. I'm going to need time to feel confident turning more aggressive inputs into productive outputs on this bike. In situations where I can confidently haul up hard on my bars at speed on other bikes, I'm still feeling a little timid on the Spectral 125. I know enough about the bike to believe it can handle the lines I usually ride but I balked at one entrance to a combo rock line on Fifth Horseman that I usually ride. The margin for error is certainly narrower on the S-125 but I'm confident that more time on it will help me perform closer to the level I'm at on my SB150, and perhaps better in situations where pop and cornering speed are more important than taming rough ground. One of the things I'm most impressed by is how solid the bike feels; both descending and climbing it has a very planted and sturdy character. Stay tuned.
The Spectral 125 8 as weighed: 32.9 lbs/14.93 kilos with pedals, 31.96 lbs/14.49 kg without pedals.
If you can see this article you can order a Spectral 125 immediately.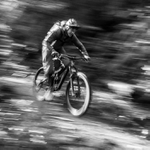 Cam McRae
Height - 6'/183cm (mostly legs)
Weight - 170lbs/77kg
Inseam - 33"/84cm
Ape Index - 0.986
Age - 57
Trail I've been stoked on lately - Lower Digger
Bar Width - 760mm
Preferred Reach - 485-500mm (longer with 27.5 wheels than 29)