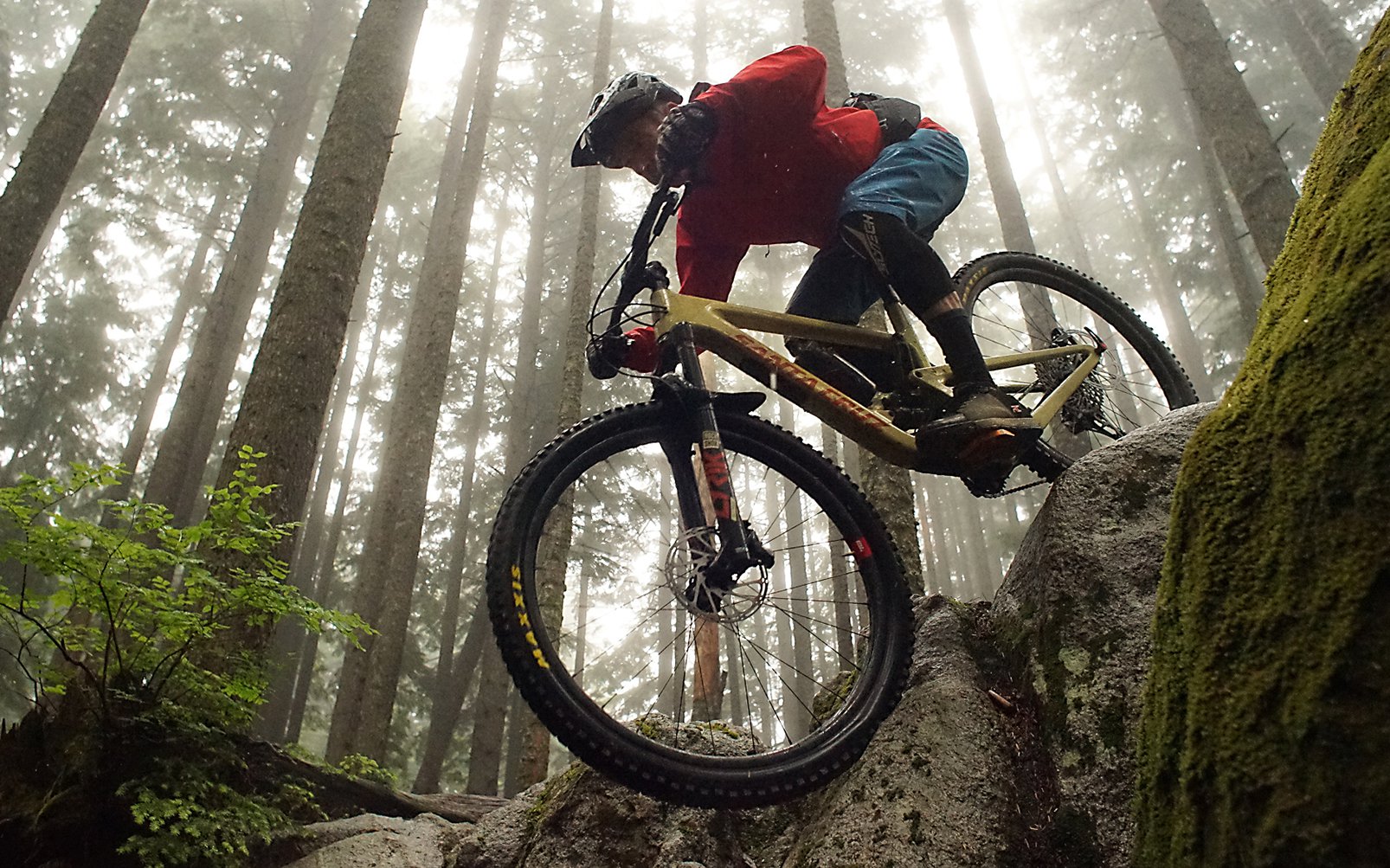 REVIEW
Introducing the 2020 Santa Cruz Hightower
In the early days of the wagon wheeler many thought 29 inch wheels were only suitable for short travel applications. This was the era of the Santa Cruz Tallboy, the best selling model in the line at the time by a large margin. As designers explored the limits and sorted out issues, travel stretched to the trail range and the original Hightower was born.
In the beginning the one and only Santa Cruz Hightower was sold in two forms; 29 and 27 Plus. The frame allowed for 135mm of rear travel but the 29er came with a 140mm fork while the plus version's fork pushed up to 150mm. As imaginary travel barriers began to fall an LT version came along with 150mm on both ends and endurobros everywhere rejoiced.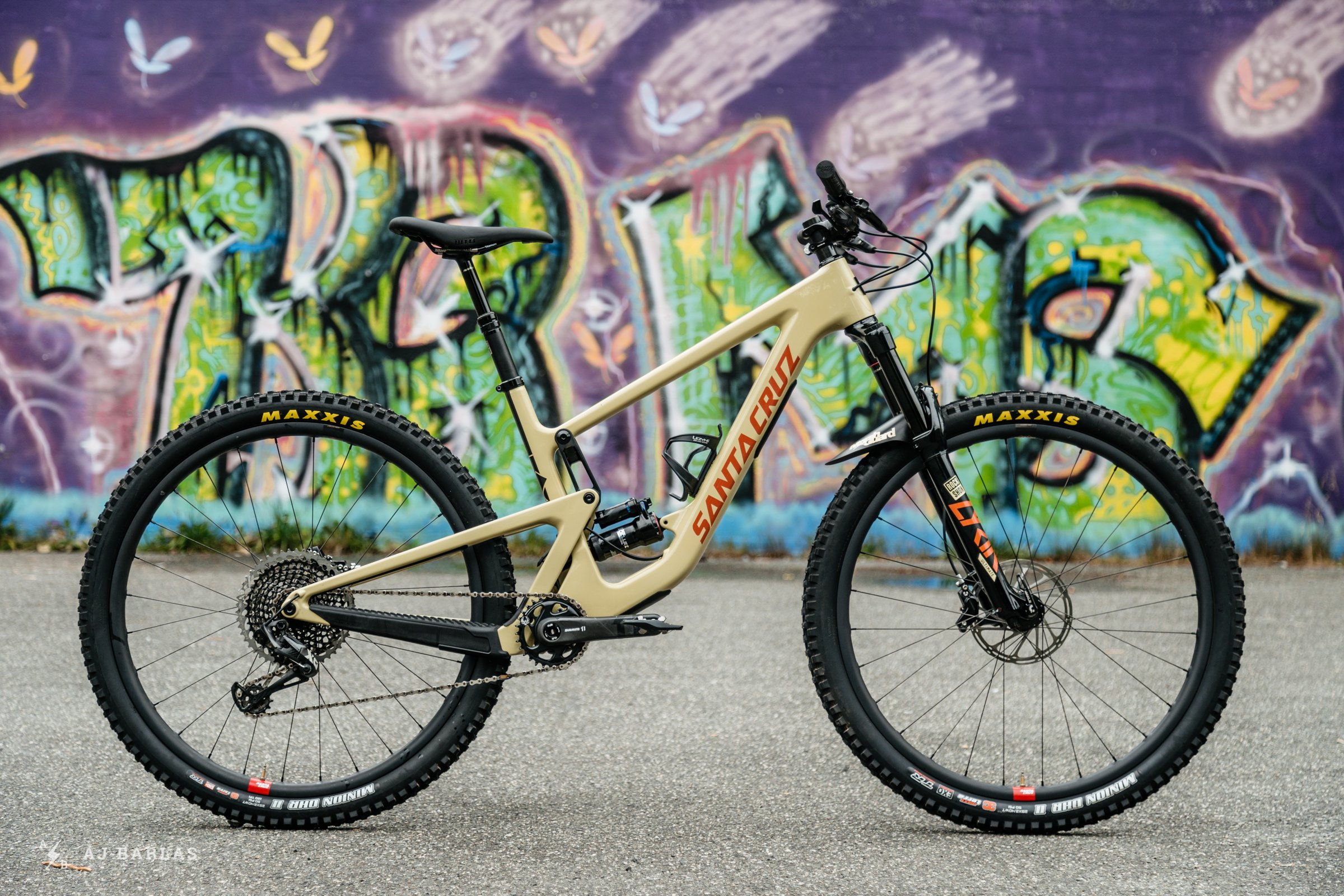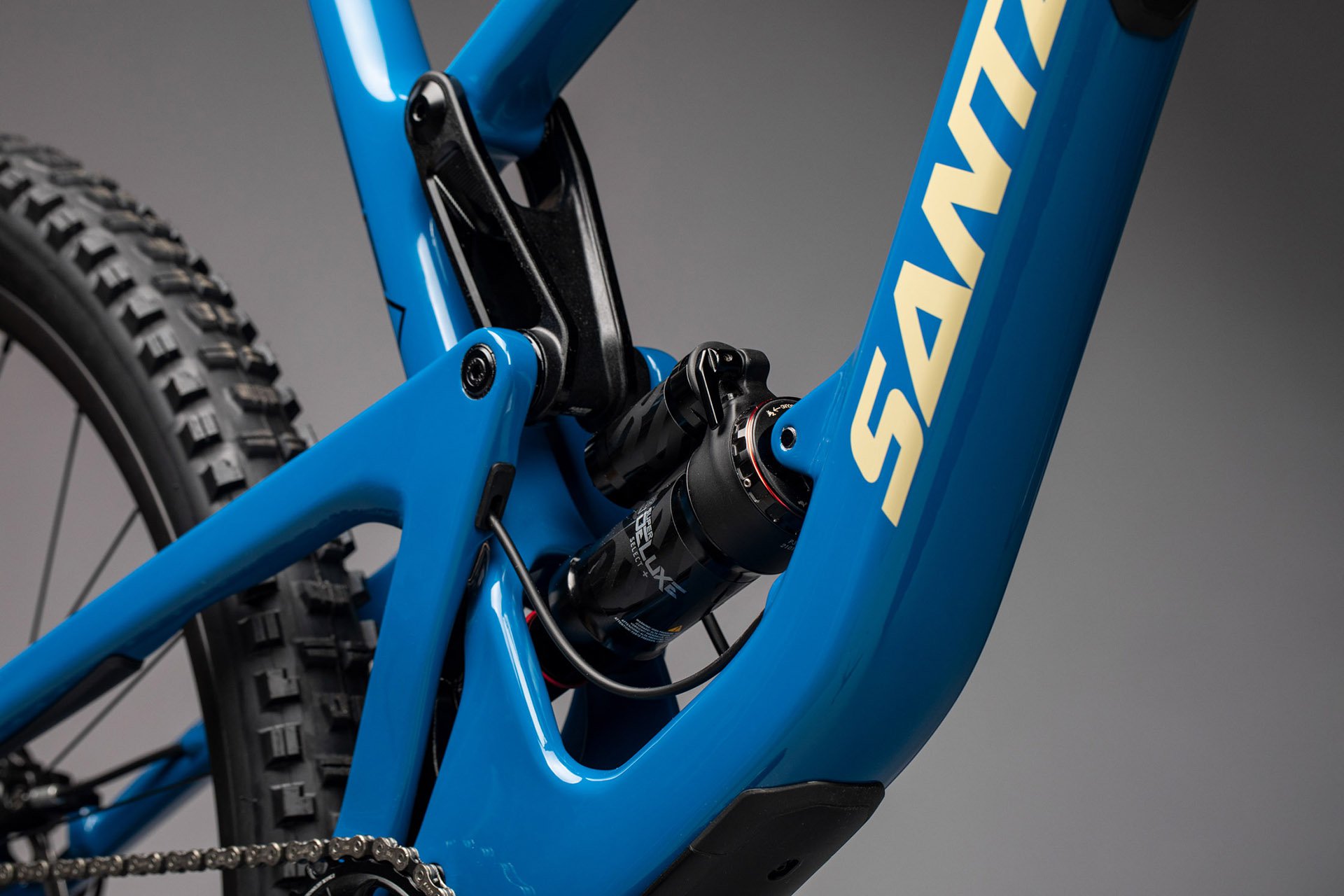 I missed the boat on the original Hightower. Pete Roggeman tested it and liked it and later on I slotted in to evaluate the second incarnation. The Hightower LT filled a hole in the lineup for Santa Cruz when longer travel 29ers were coming on strong and the development schedule for a brand new model to fill that void was too long. The product team hatched a plan to mate the existing Hightower front end with a new swingarm to stretch the travel and tip back the geo some.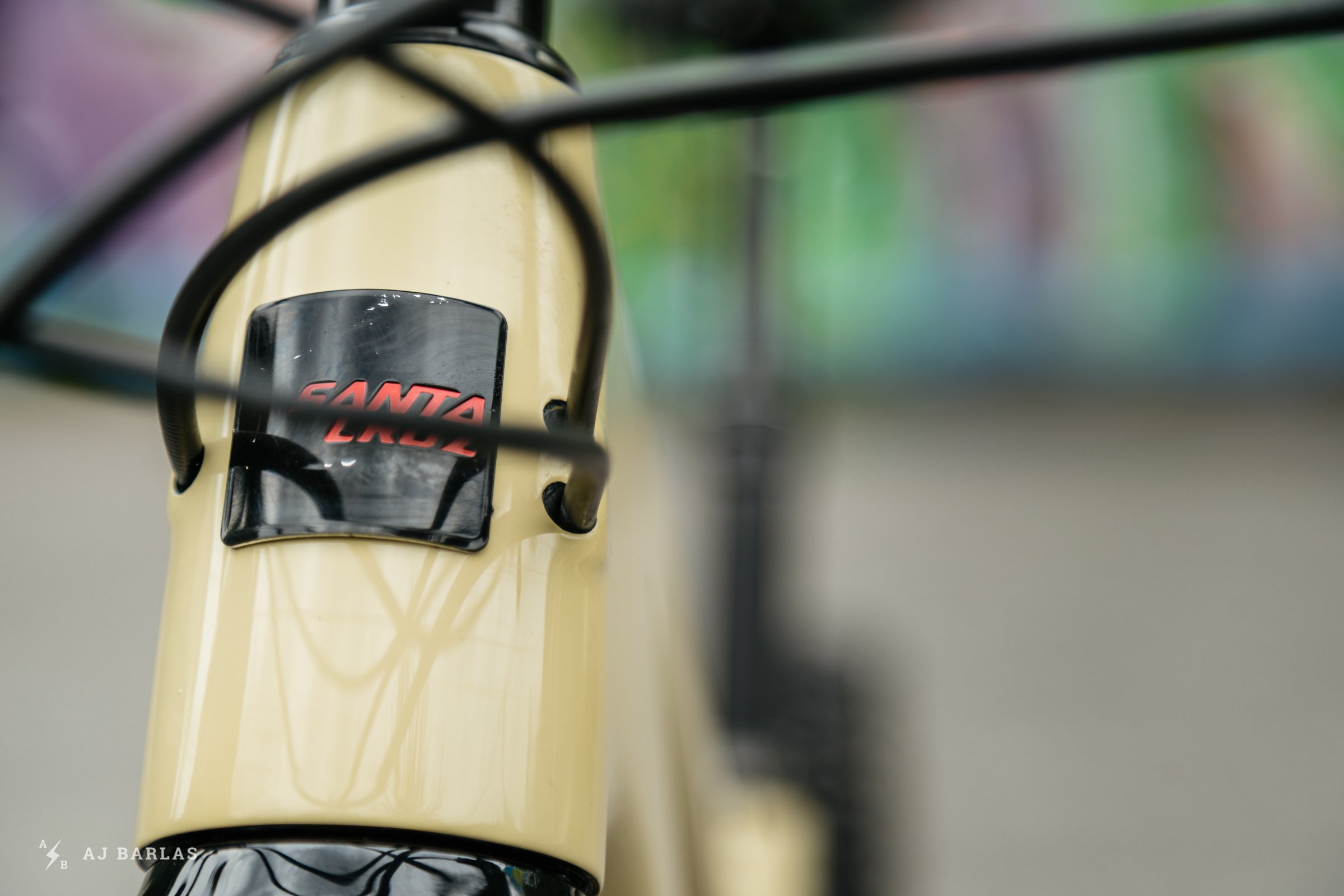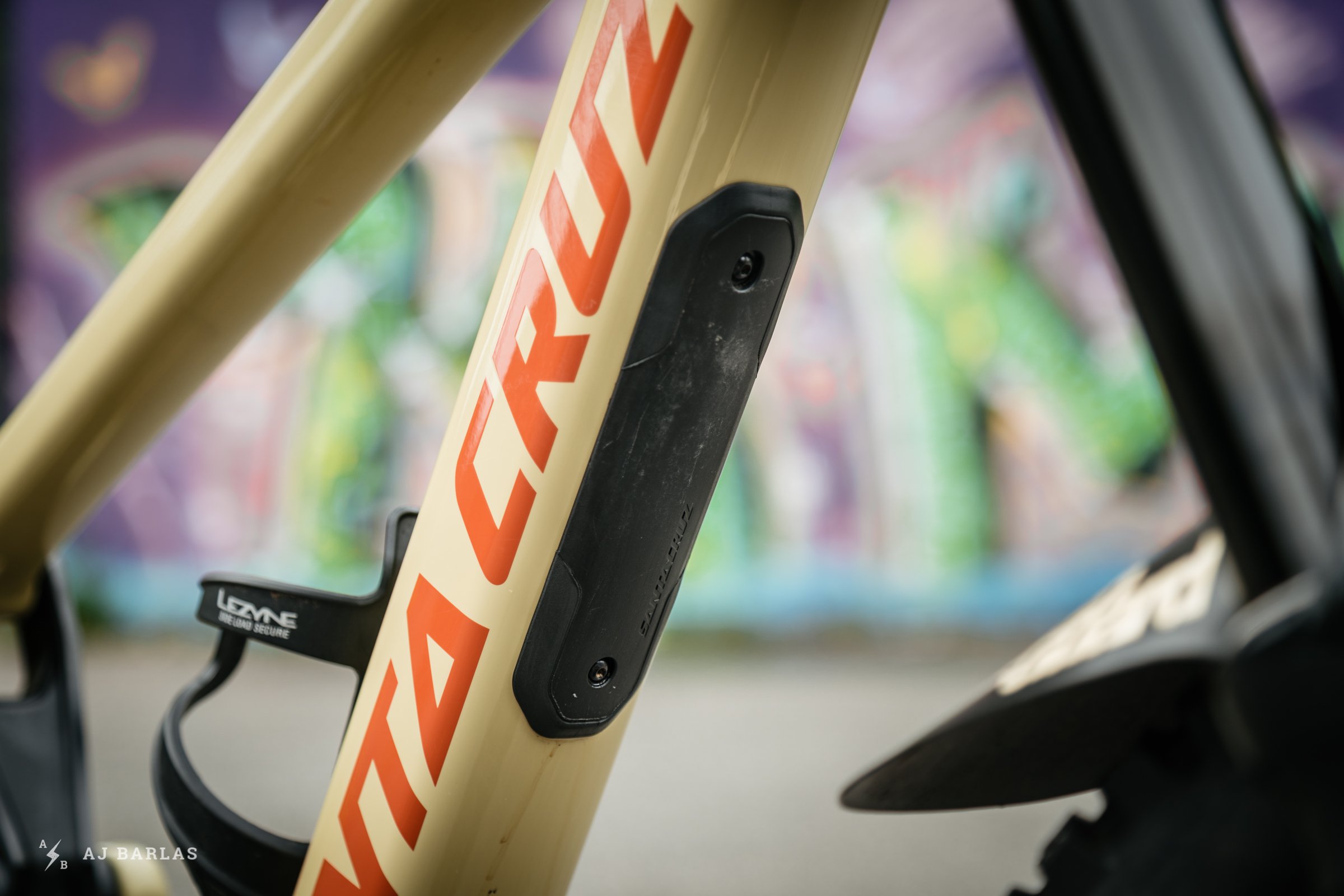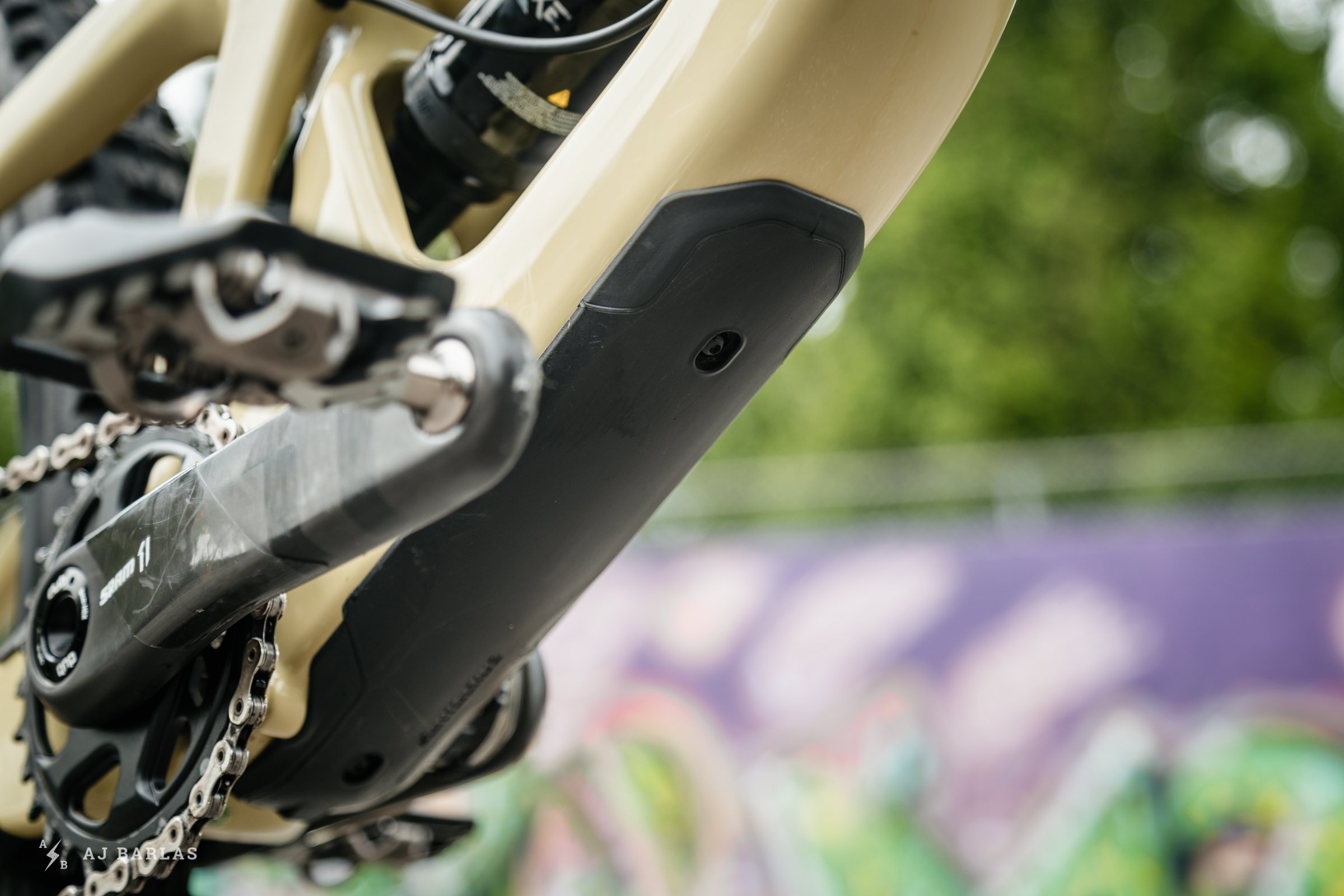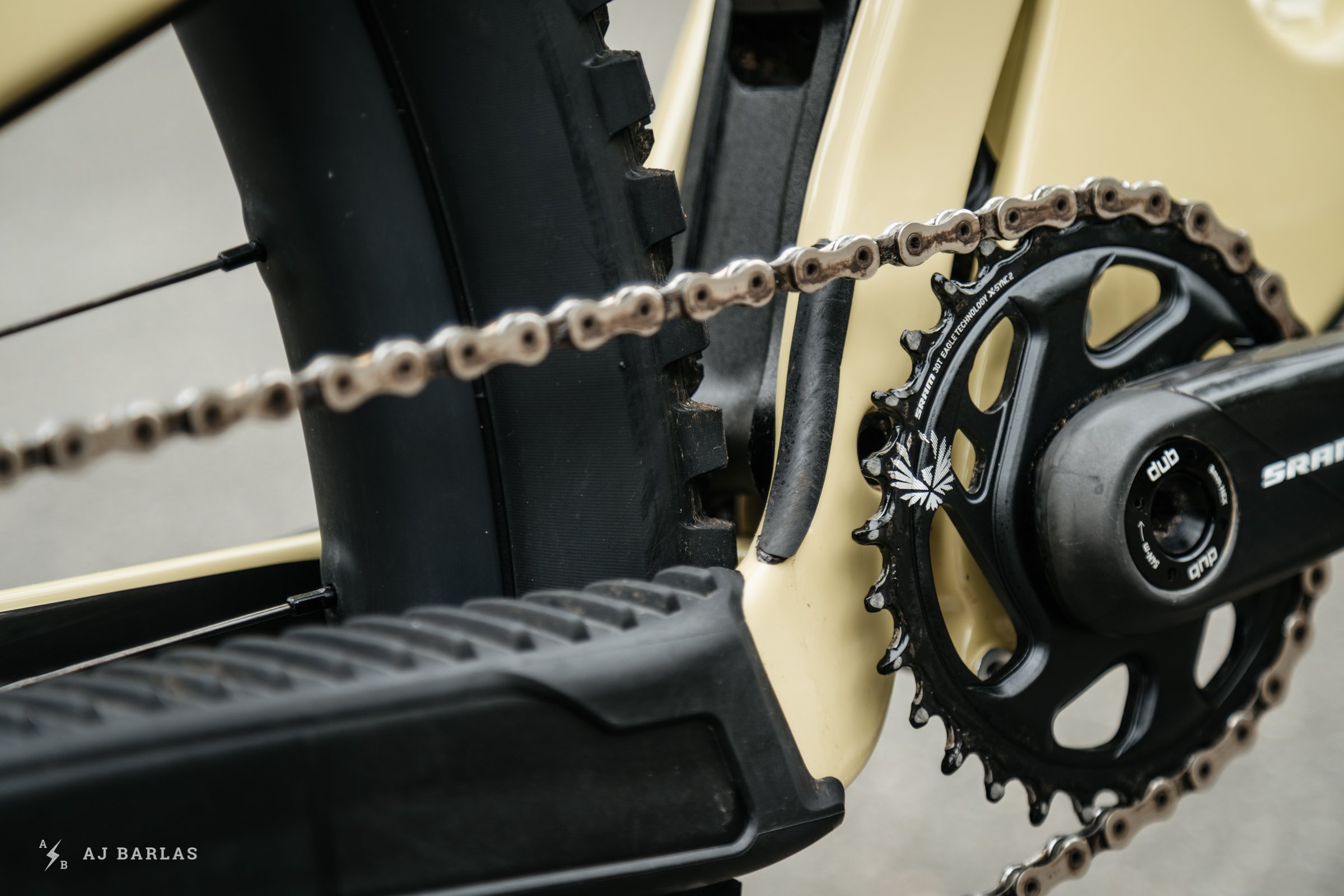 As you can imagine there were some tradeoffs. The bike sold well and many riders were happy with it, but some of the pickier (spoiled?) mofos weren't entirely happy with it. The head angle was more suitable for rowdier terrain but the seat angle, which wasn't very steep to begin with, suffered and compromised pedalling efficiency. And the rear suspension action, which I eventually got working quite well with some help, wasn't optimal.
I kept hearing people talk about how great the original version was. I was told it was classic welterweight; light on its feet and agile but able to take a punch. And yet it was scrappy enough to step in as a light heavyweight. It was one of those bikes that industry insiders spoke highly of, particularly when the conversation started with the somewhat lacklustre HTLT.
And then lady luck put me on the non-LT version. Pete and I were on our way to Sea Otter and were invited to come and ride the new Megatower. Those bikes were in short supply, and I had already ridden the bike in New Zealand, so I jumped on an original Hightower. Perfect!
There were some closures in the UCSC zone so we decided to ride Wilder Ranch right next door. This was mostly XC but there were a few rougher and steeper lines and some twisty bits. And I knew what the fuss was about right away. This bike was easy to get along with; nicely balanced and willing to get into its travel. I never pushed it into the ring with Mayweather but the confidence it inspired made me think it could go the distance.
Seb Kemp delivered the bike for me and we went for a rip of Fromme flow with Ross Measures along. Like the original it felt instantly comfortable, but this is clearly a more solid machine. I rarely notice frame stiffness these days but this platform felt precise and robust and I even noticed increased efficiency as my downward force was transferred into forward momentum. And balanced again, like the original, but more planted and aggressive. After ride one I went on my normal rides with the bike which are generally less flow and more rock faces with steeper more challenging lines. The sort of trails you'd expect to see bikes with 150mm of travel or more; Megatower terrain.
| GEOMETRY | S (Low / High) | M (Low / High) | L (Low / High) | XL (Low / High) | XXL (Low / High) |
| --- | --- | --- | --- | --- | --- |
| A Reach | 425/428mm | 450/453mm | 470/473mm | 490/493mm | 515/518mm |
| B Stack | 603/601mm | 612/610mm | 621/619mm | 639/637mm | 662/660mm |
| C Head Tube Angle | 65.2/65.5° | 65.2/65.5° | 65.2/65.5° | 65.2/65.5° | 65.2/65.5° |
| D Seat Tube Length | 380mm | 405mm | 430mm | 460mm | 500mm |
| E Front Center | 745mm | 774mm | 798mm | 827mm | 862mm |
| F BB Height | 340/344mm | 340/344mm | 340/344mm | 340/344mm | 340/344mm |
| G BB Drop | 33/29mm | 33/29mm | 33/29mm | 33/29mm | 33/29mm |
| H Wheelbase | 1179mm | 1208mm | 1232mm | 1261mm | 1296/1301mm |
| I Chainstay Length | 434mm | 434mm | 434mm | 434mm | 440mm |
| J Head Tube Length | 90mm | 100mm | 110mm | 130mm | 155mm |
| K Top Tube Length | 567mm | 596mm | 619mm | 646mm | 680mm |
| L Seat Tube Angle | 76.7/77.1° | 76.6/77° | 76.5/76.8° | 76.3/76.6° | 76/76 .3° |
| M Standover | 699/704mm | 713/718mm | °713/717mm | 713/718mm | 704/709mm |
Thus far I have no complaints about the numbers – at least in the low position which is the only one I have used. The seat angle feels good, even with lots of post showing. The wheelbase of the large is longer than the XL HTLT (1222) but not quite as stretched as the XL Bronson (1252). It doesn't ride long climbing switchbacks or turning corners but it's likely responsible for the planted feel. CORRECTION: Santa Cruz has made one size of swingarm for sizes Small to XL but the XXL has 440mm chain stays vs 434 for the rest. I generally don't struggle or smash my cranks with low bikes but I seem to have been smacking into even less than usual on the Hightower for some reason despite the 340mm BB height.
In Bellingham we rode two trails that were among the steepest I'd ridden recently, and I felt like I was riding above myself, unable to imagine being more comfortable or aggressive on another bike. The third trail was lower angle, fast and choppy at speed. Pete was ahead of me and on a tear. I could stay with him but only just and my damping settings were likely a little slow, but I was again able to ride above myself on the bike and push it a little harder.
Cornering is a strength of this new Hightower and holding inside lines and swapping lean left to right will put a smile on your face. This bike is a carver that wants you to get low and explore traction limits and sometimes go over your head. More than once I eyeballed a challenging section of trail with the Hightower, either a gap, steep combo move or rock face, expecting to walk away. Instead I tipped in and executed some of these moves successfully, some I'd never seen before and two I'd never had the nerve to attempt previously.
I'm starting to wonder if there is much point talking about climbing ability now that the big brains at firms like Santa Cruz are doing such a good job of isolating pedaling efficiency and downhill performance. But this is an example that it continues to improve and the HT positively boogies up climbs rough and smooth. It also responds well to spirited out of the saddle efforts, partially thanks to the stiff bottom bracket area.
Not surprisingly, the bike this rides closest to is the most recent Bronson, which you could describe as the 27" Hightower. I think the XL Bronson was a little closer to my perfect size with its 485mm reach (low position) than the large HT (470mm – low position) and it has a slightly more aggressive low slung feel, likely due to both the smaller wheels and longer travel (150 rear, 160 front). The head tube angles are very similar but the kinematics differ somewhat.
The Bronson had a very noticeable platform* which made it easy to put power down, kept it high in its travel and helped with big hit performance, where the bike was incredible. There is much less noticeable platform on the HT and while adept at absorbing Tyson-sized hits, it's not the superstar the Bronson is. At speed and on rough and steep terrain I was probably a little more at home on the Bronson, particularly with the mid-fat 27 x 2.6 setup, but the Hightower is a better climber, more nimble in tight and twisty terrain and more adept arcing corners. And it's the Bronson's equal on the steeps that aren't too bony.
*I believe Santa Cruz reduced the platform feel somewhat after the early production runs.
It's possible moving up to the XL would change that list some, and trying out a 27+ set up (in the works) might also, but I'm pretty happy with the Hightower's performance inventory. It's another bike with the travel of a long-legged trail bike that is absolutely up for anything.
The componentry on this spec level of Bronson held few surprises. The only product I hadn't spent much time on is the Lyrik Ultimate, which has been very good and thus far feels comparable in performance to a Fox Factory 36. In some situations I find the feel a little more buttery. It's nice and stiff and willing to get into its travel, and nailing down settings was relatively easy with each click making a noticeable difference.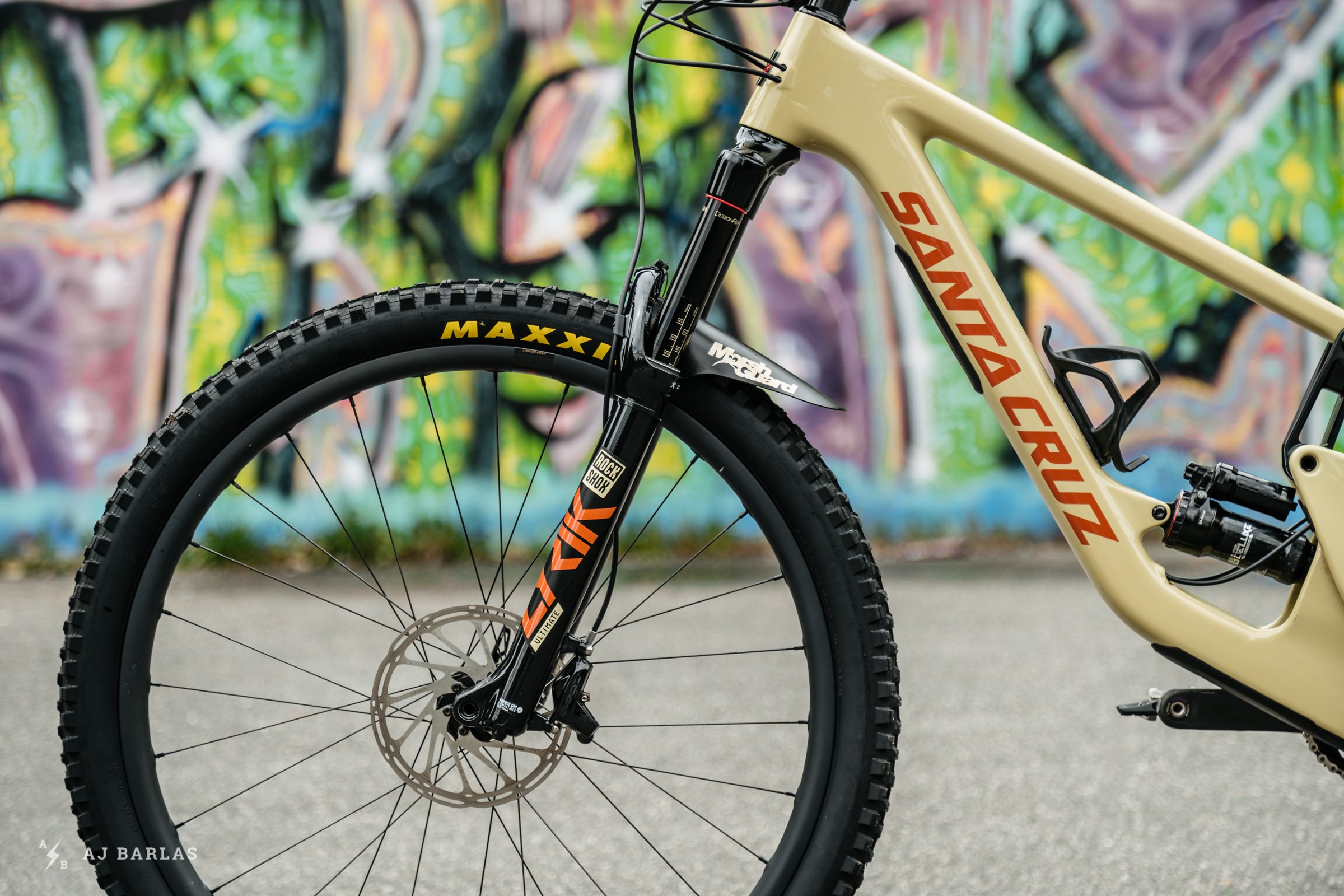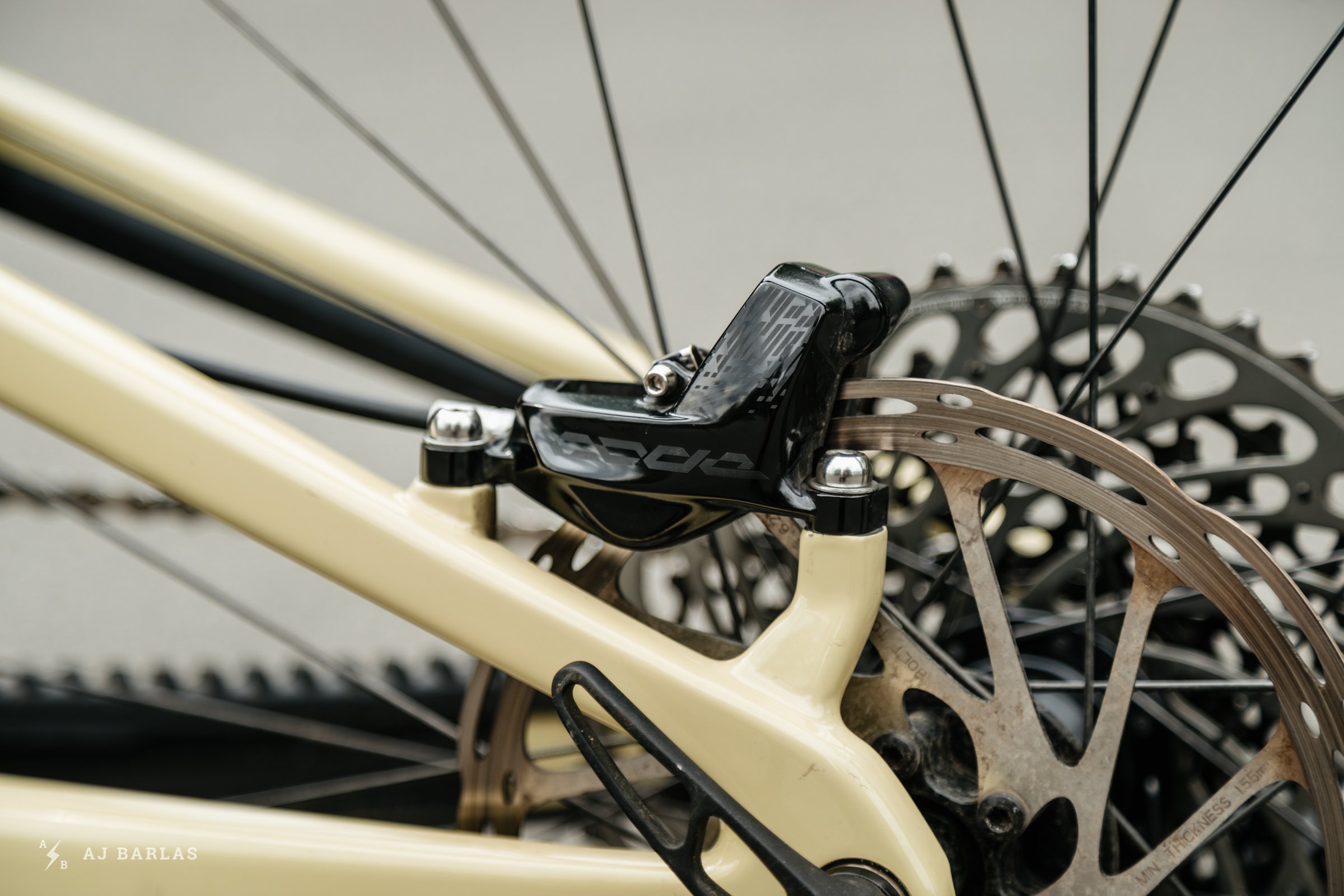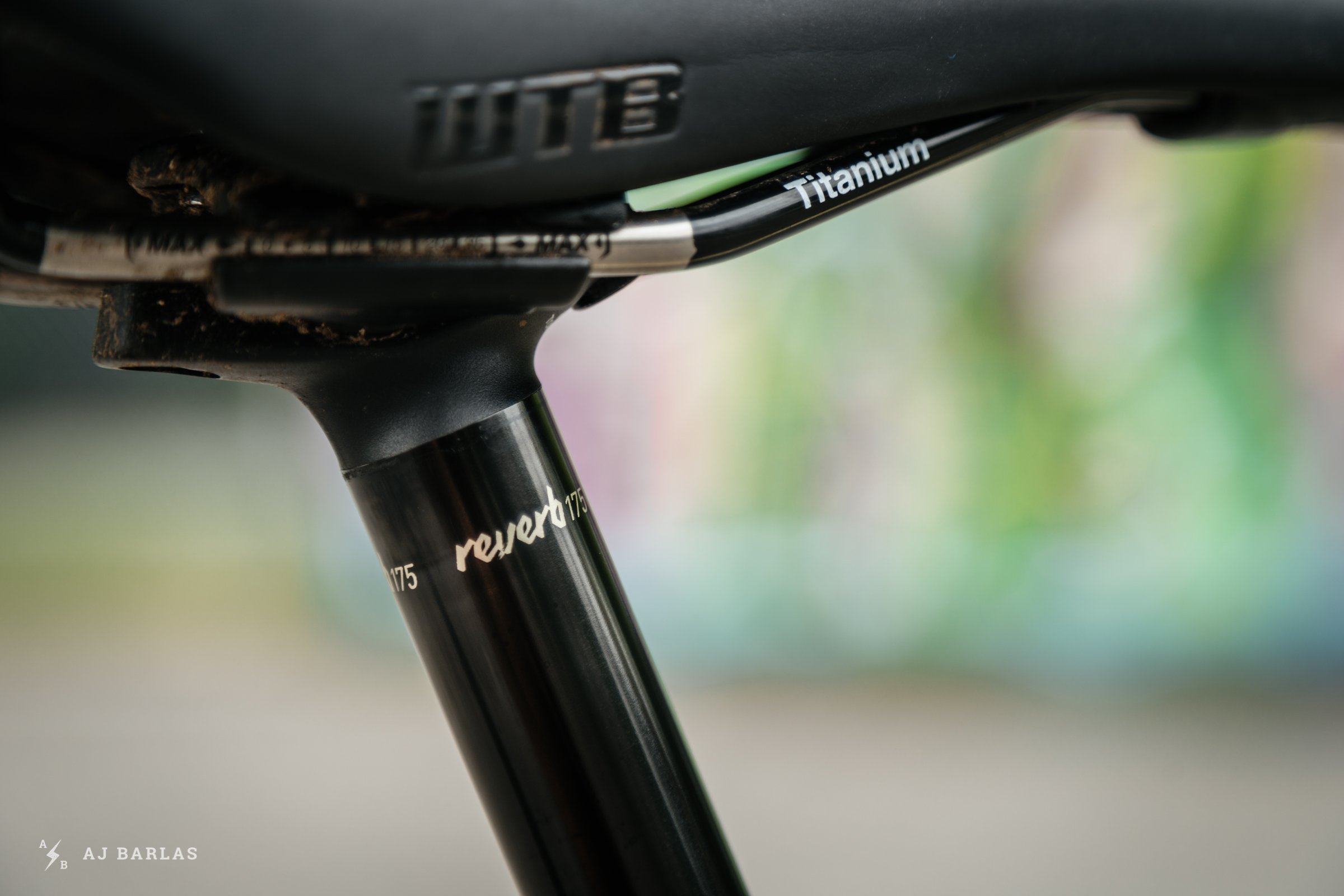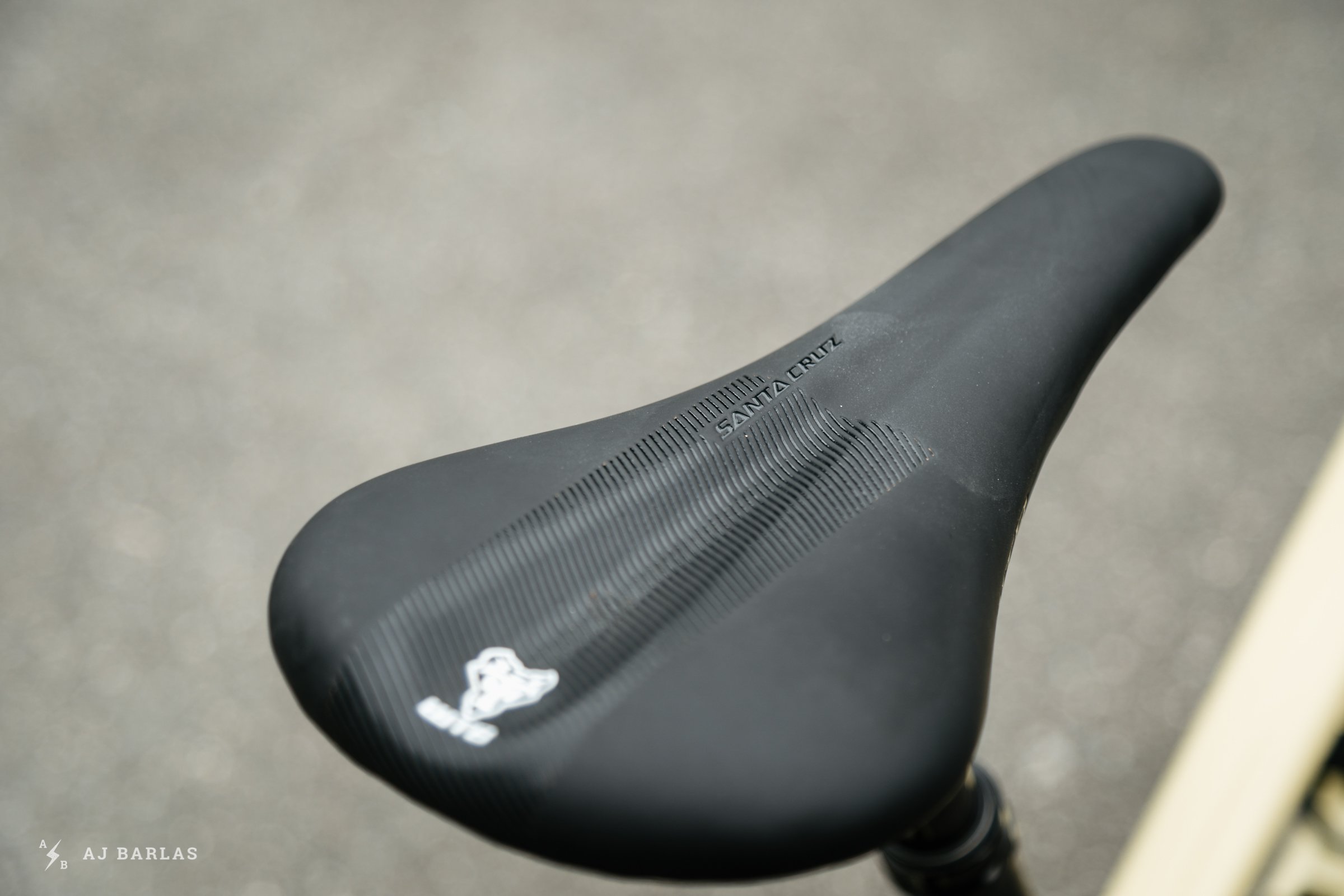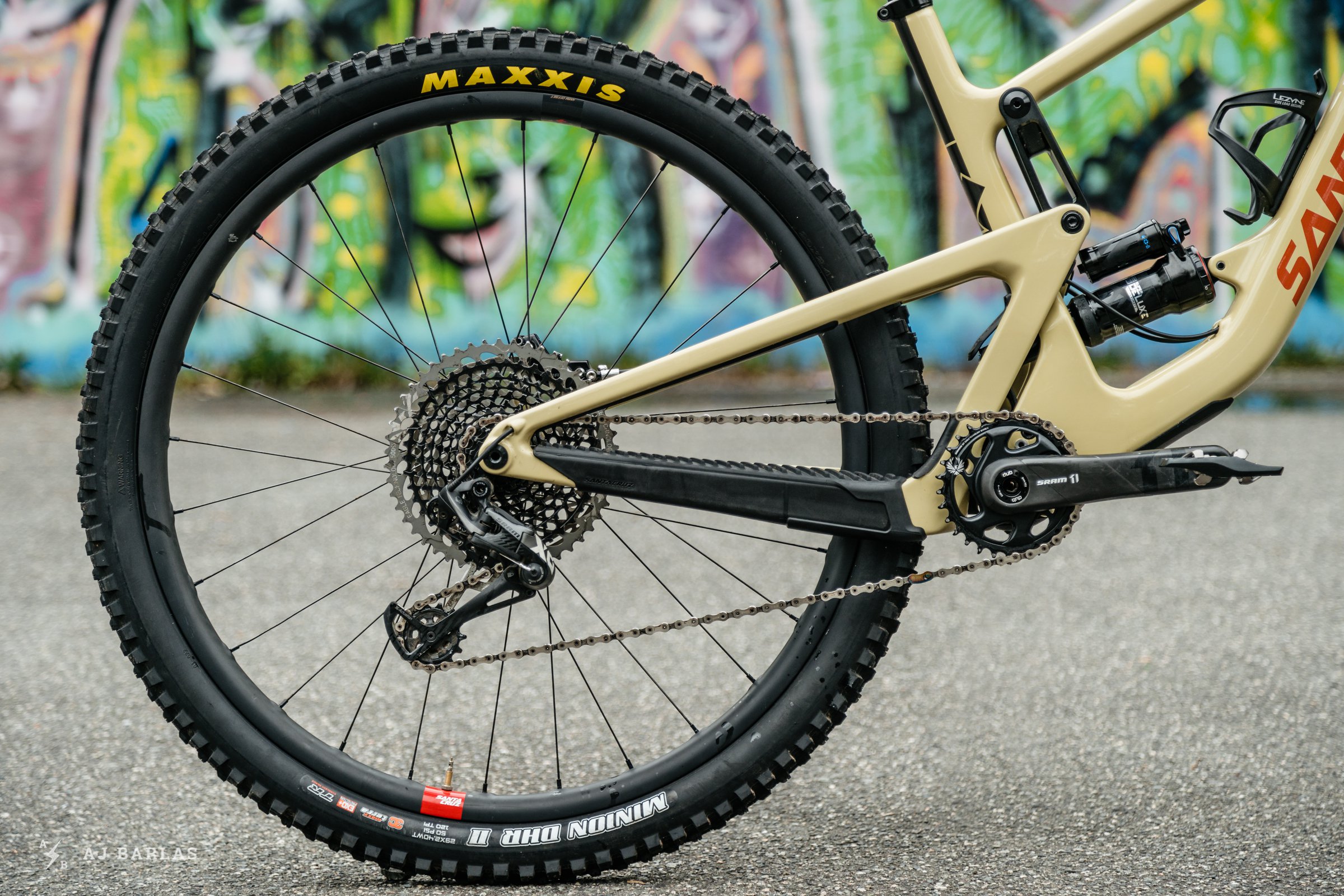 Build kits start at an incredible 2,995 USD for a solid machine and rise to 10,499 USD for an AXS build with Reserve wheels
You may have noticed that I already have warm feelings for this bike. There is more to explore and tweak but things have gone very well indeed so far. I'll step on a scale in the morning for the weenies among you and add my shock settings as well.
For more info check out this just-launched eye candy on Santa Cruz Bikes...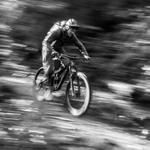 Cam McRae
Height - 6'/183cm (mostly legs)
Weight - 170lbs/77kg
Inseam - 34"/86cm
Ape Index - 0.986
Age - 56
Trail I've been stoked on lately - Boogieman
Bar Width - 760mm
Preferred Reach - 485-500mm (longer with 27.5 wheels than 29)