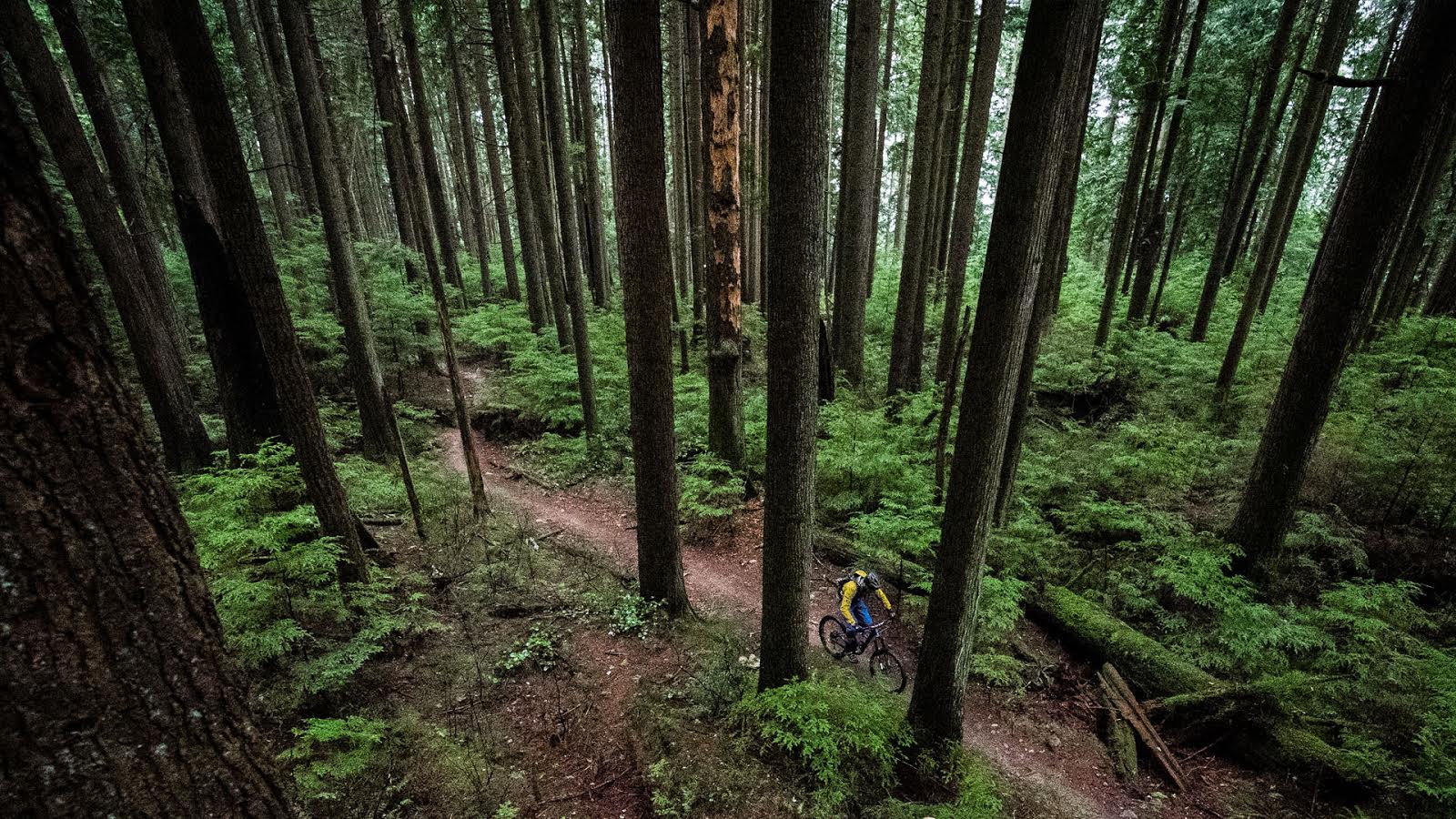 Interview with Keith Bontrager
Rivers Mitchell runs the Singletrack Geek blog out of Victoria, BC. Earlier this year he sought out to interview industry veteran Keith Bontrager, and we asked if he would like to feature the piece here on NSMB. The answer was yes, so here we are…

---
A while back I saw Keith Bontrager on Twitter and thought that it would be really cool to interview someone who has been in the industry from the beginning, someone who I have looked up for for a very long time, so for shits and giggles I sent him a tweet asking if he would like to do an interview for my blog. Now I was not expecting much, or really even a reply but he got back to me quickly with a yes. Holy crap… my first real interview, lets hope I don't screw this up.
As I said, Keith Bontrager (if you never knew how to pronounce his name, check out the interview) has been making rad things for mountain bikes for many years. The boys at Trek put together a site that gives a great look into the question "Who is Keith Bontrager?"
You can see why I was excited – this man is bloody brilliant. So I came up with some questions, but I also decided to ask the locals over on VIMB.com, the awesome people over at NSMB.com and the Reddit/r/mtb/ community what would they ask Keith if they had a chance. After putting it all together and sending it off…this is what he had to say:
Singletrack Geek – I loved Keith's Rants, have you ever thought about bringing them back?
Keith Bontrager – Nope. I don't have time to write much anymore. Maybe someday.
SG – If you started building frames again today would you still be using steel?
KB – That depends. I'd use it for townies, touring bikes and classic singlespeed frames, maybe a steel hardtail for SC singletrack, but not for any sort of racing bikes. Aluminum, ti and carbon are really better for those.
SG – What are your thoughts on the 29er and 650b wheel sizes? Fad, Marketing or Awesome?
KB – All of the above. Awesome, but not awesome enough to make me cash in my 26" bikes. I think the differences are too small to matter that much on the average in most places. If I lived somewhere that's very, very rocky, I'd ride a 29er.
SG – What is the favourite of all of the products you have designed?
KB – The Super X tires. It would be the MudX if I lived in the UK. 😉
SG – How involved are you with Trek/Bontrager now?
KB – I am fairly involved these days. There have been some changes recently.
SG – How much input do you have in the new Bontrager components?
KB – It depends on the component. Some none. Some quite a bit, in an advisory capacity. I haven't designed anything for a while, but I have collaborated on quite a few designs lately.
SG – What are your thoughts on the wider-is-better rim design that is all the rage right now?
KB – It makes a lot of sense, especially with the bigger-is-better tire designs that are all the rage now. 😉 I have a pair of the first Rhythm rims pushed through the extrusion dies. They are light and work great with a 2.2 tubeless tire at low pressure.
SG – What are the most exciting products you are working on that you can talk about right now?
KB – None (that I can talk about).
SG – What is your favourite beer?
KB – I am very fond of Straffe Hendrick Quadruple, but it's a bit beyond my means. I've started brewing lately though, and have worked out a fairly good Belgian Blonde Ale. It's about 1/10 the price of the Belgian.
SG – Do you have any plans to come up and give the BC Bike Race a try?
KB – Yes. Before I die.
SG – What do you think the best and worst products/innovations/standards of the past few years are?
KB – I've become a fan of tubeless tires, for road and off road applications. I've been test riding some TLR (tubeless ready) road clinchers recently. They roll OK, and are very puncture resistant. For what I do on a road bike (training, fun miles) they are ideal.
SG – What bike do you enjoy riding the most?
KB – It depends. Any bike is fine with me as long as it fits the situation. I am very fond of my carbon fleet, road and MTB. I've got some of the TWR team bikes, and some leftover prototypes made for the road pros. They are all much faster than I am.
SG – Long or short stems?
KB – You are a freerider right? 😉
The right stem is the one that is necessary to make the bike fit right. On the road that's a fairly long stem sometimes. Offroad, it's more likely that you'll need a shorter stem to get the fit right. No one should pick stem length or bar width based on fashion trends. It's all about fit. (You can see what a diehard old school roadie I am now, right? 😉
SG – What are your secrets to growing the best tomato?
KB – First: Move to California. You need sun.
Second: Choose your seed wisely. There are a trillion heirloom tomatoes with catchy names. Not all of them are good, or right for your patch.
Third: Only water it occasionally, especially when the fruit are nearly formed. It's called dry farming. It's how wine grape growers concentrate the flavor in their grapes.
SG – What is your current favourite handmade bicycle on the market?
KB – Michael Brown, Maestro Frameworks, in Pittsburgh. He's a good builder and a great guy.
SG – While you have been pigeon-holed as a steel guy, what is your favourite modern frame material and why?
KB – Carbon of course, for all the obvious reasons.
SG – I have seen you say that while you no longer build bikes and have no plans to start again that you like building things by hand, what kind of things?
KB – I've been working around my house a lot, making raised garden beds, building chicken coops, fitting windows, installing a wood stove, fixing the masonry on the chimney, fixing the roof and rain gutters. I've also been making lamps out of Bialetti stove top espresso pots and other found objects, and some picture frames and cutting boards from wood scraps. They're cool.
For bikes I cast some prototype custom road brake pads. If all goes according to my cunning thermodynamic calculations they'll improve the thermal performance of carbon road wheels. Made them from scratch in my garage from things I found around town and at the art supply shop in town, molds and all. They're pretty radical.
That was the long answer. The short answer is "whatever comes along". I just like making things.
SG – What is one thing that you would like future bike designers/engineers to take note of?
KB – Get it right. Not most of it. Or almost all of it. All of it.
---
Stay tuned for Part II, where the questions are turned over to the readers… Were you around when Bontrager was still building frames? Needless to say, it's likely he's had a hand in at least some components we've all ridden over the years.